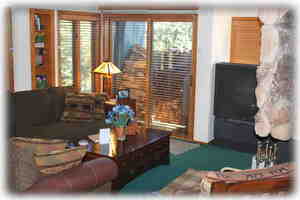 "Very nice townhouse unit in a wonderful area of mammoth. So much to do in the summer and a great location to base your Mammoth adventures from." - Don g., San Diego, 07/10/2019 (VRBO Review)
"We had eight adults stay in this beautiful home, and there was plenty of room. I've stayed in several Snowcreek homes in the past, and this one was by far the best. Beds were comfortable and the kitchen had everything we needed -- even though we brought some of our own pots/stoneware and utensils just in case, since we we were going to be preparing Christmas dinner. Thanks for the great stay and also for supplying us a white Christmas for free! :)" - Nan B., 01/02/2019 (VRBO Review)
"Owner is very responsive and helpful" - Wolfgang K., 12/28/2018 (VRBO Review)
"This is a great condo! Good location. Clean. Kitchen very well-stocked with everything you'll need if you'll be cooking. Even some spices! We were pleasantly surprised to find a highchair in the dining room, as we had a little one with us. Beds were very comfortable! Heating is good, once you get the heaters set right. It is four-stories so you have to be o.k. with steps. Very comfortable condo. I recommend this condo and we hope to stay there again in the future." - Bonnie A., 01/26/2018 (VRBO Review)
"The condo was comfortable and well equipped" - Elizabeth V., 06/08/2017 (VRBO Review)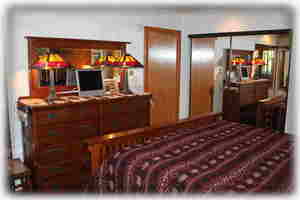 "We had a great stay at this location. The condo is very spacious and there is plenty of room in all the different areas (bedrooms, loft, kitchen, dining room, and living room). We had a group of 8 people and it never felt cramped at all. There are plenty of pots/pans/kitchen utensils to cook with, as well as a nice big laundry room. The condo owner was very responsive before our arrival, provided lots of details about the condo, and area. He also checked in with us to make sure we were comfortable and if we needed anything after we checked in. Parking was super easy as you can park in front of the condo. Really great place!" - Stella T., 03/02/2017 (VRBO Review)
"Excellent" - Bagrat V., 01/19/2017 (VRBO Review)
"The place was amazing. Very spacious and everything you need to enjoy yourself for a short stay. Nearby everything so we got to spend most our time skiing the mountain. Would highly recommend!" - Walter W., 04/05/2016 (VRBO Review)
"This condo is a great place with many rooms. My friends and I enjoyed ourselves. It's very spacious with four levels. Eagle is the closest run to this condo. Less than a mile away is the bowling alley. This place is tucked away off snowcreek road. We didn't get a chance to check out the spa, but next time we definitely will. The owner checked in with us to make sure everything was going well and that we understood how everything worked in the the condo. It was nice to know that if we needed help with something that we could just call. Looking forward to another trip." - Melissa t., 02/22/2016 (VRBO Review)
"We spent a big part of our winter break at this condo in Mammoth. It had been years since we had been to Mammoth Lakes and this was our first time at this particular condo. Our group included 4 kids and 3 adults and everyone had plenty of room to live comfortably. The rooms are spread out with the master on the first floor, two other large bedrooms on another floor and the loft above everything else. In addition to that, there is a nice entry way with a long bench which gave everyone space to hang their outerwear and leave their boots which was really helpful with the snow. The bathrooms are big and well-equipped with plenty of clean towels and wash clothes. The kitchen is full-sized with a healthy supply of everything you would need to prepare a meal (we brought our own food, of course). We cooked most of our meals which was easy and convenient because all of the kitchen tools and utensils are right there. In addition to that, having the laundry right off of the kitchen was extremely helpful. We didn't have to pack every single outfit for everyday which was awesome. The living room is a nice size too with plenty of comfortable places to sit, and the wood burning stove kept us nice and warm. Transportation to the mountain is close. We didn't use it because we drove ourselves everyday which wasn't too big of a hassle at all. I would definitely stay here again. The owners are very helpful, communicative, fast, easy and pleasant to deal with which is a huge advantage especially over the holidays when you're coordinating a thousand other things at the same time. We will certainly stay here again and would absolutely recommend it to family and friends." - Andrea S., Valley Village, Ca, 01/28/2016 (VRBO Review)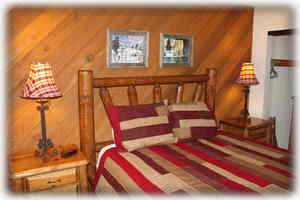 "My family and I had a great time this summer in Mammoth. The Snow Creek condo we rent was spacious and very well maintained. The location is ideal for biking, walking and easy access to town. At the same time it is located away from traffic and noise of town so we could enjoy the beauty of the mountains. Definitely a great place for kids and adults." - Richard H., 08/29/2015 (VRBO Review)
"Well equipped condo with a very large amount of room." - William K., Los Altos Hills, CA, 07/05/2015 (VRBO Review)
"Love how much space there is to enjoy. Everything well marked with clear instructions from owner regarding check in and check out procedures. Thanks!" - Leonard A., 01/27/2015 (VRBO Review)
"Thank you for making our Thanksgiving stay so special. We appreciated your prompt responses to our inquiries and working with our dates of stay. We loved the unit's proximity to hiking, walking, shopping, The Village and Twin Lakes. Not to mention that we were pleasantly surprised at the updated furnishings. We had everything we needed and we will be back. Our entire family had a wonderful time!" - Austin, Santa Barbara, CA, USA, 01/06/2015 (VRBO Review)
"We thoroughly enjoyed staying in this condo. It slept all 7 of us comfortably, with all new furnishings. Most condos have outdated furnishings but this one was up to date. The owner has taken the time to enusre it's decorated nicely and has all of the amenties anyone would need. The proximity to shopping, walking trails, snow shoeing and skiing is perfect for us and we look forward to staying agian in the future." - Michelle A., Santa Barbara, CA, 12/31/2014 (VRBO Review)
Great! Glad you had a great time. We try to make the stay for our guests enjoyable. Hope to see you again soon!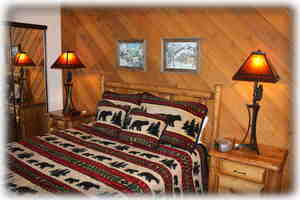 "We booked this condo 3 months ahead of time deciding to go with an owner rental rather than go through a booking company thinking the condo would be nicer and well maintained. First, the owner was difficult to work with, there was a huge deposit, non refundable if you did not abide by the numerous threatening rules, 4 pages long. We asked to check in 2 hours early but were only allowed 1. We decided to go up to the mountain and check in later. When we arrive (2 hours after the regular check in) the condo had not been cleaned. Beds were unmade, floors were dirty and fridge had spoiled milk with old food and over all the kitchen was a mess. We called the owners and they sent someone 30 minutes later and it took them over an hour to clean up. Housekeeping said they had never been notified to clean it. We had to do the kitchen ourselves since we needed to unpack all the perishables. Later that night tried to use the hot water but it would not work. We had turned on the water heater as soon as we arrived, but we were not informed to also move a valve to get hot water. We were tired, dirty, and hungry, not happy campers. The condo location was good, a quiet area. The inside was old and dated and inside the kitchen cabinets and drawers were dirty and very disorganized. We saw several other condos in the same location and talked to the renters. Much nicer and no problems. Our cleaning deposit was refunded but the stress of arriving with such a mess did not cover the inconvenience. This will be our last time booking with these owners." - William B., Whittier, California, 07/21/2014 (VRBO Review)
Sometimes you run across guests that change their opinions between when you are dealing with a situation and afterwards when they review. We strive to make the best experience for our guests. First the guest did ask for an early check in several months in advance. I approved an hour early with the option of 2 if I did not have back to back guests (housekeepers would not be able to clean the condo in time if we had back to back guests). As we approached the check in date we did permit a 2 hour early check in. Guests ultimately checked in about 5 and notified me that the condo was not clean. I immediately contacted housekeeping owner and was able to have the condo cleaned within 45 min of notification. Unfortunate situation, yes, but we did respond quickly to rectify the situation. It was ultimately determined that the housekeeper made the error rather than owner (contrary to guest's comments). We contacted guest later that evening and they were pleased with the quick response and resolution. However we did give them free housekeeping service in exchange for the inconvenience. Clearly this guest changed their tune when they reviewed our condo. All the furnishings in the condo are less than 3 years old so I'm not sure what they mean by \
"This was one of my best rental experiences in Mammoth. I've stayed at other units in Snowcreek before and I wasn't that impressed. This place in the other hand was clean and very well taken care of. The owner was very helpful and easy to work with. I will definitley stay here again in the future!" - john t., Long Beach, CA, 02/27/2014 (VRBO Review)
Thank you for your kind response. We try to keep our condo in top condition so that it is great experience when we go there as well as our guests.
"I stayed here with 2 friends, and we had a wonderful time. It's located close to the village, so you can walk home if you like. It's very close to the mountain as well. The place is in good condition, and it's quite large. LOTS of vertical space, so the place is actually like...5 stories with rooms on each story, so there is a lot of space." - Cerra B., Los Angeles, CA, 04/24/2013 (VRBO Review)
"Our family absolutely loved this condo! It is very spacious and well appointed! The kitchen is stocked with every cooking implement you could ever want or need on a family vacation! The unit has multiple levels that afford the whole family room to relax and enjoy themselves! We can't wait to stay here again! It's our new favorite mammoth rental!" - Jennifer M., los angeles, 02/20/2013 (VRBO Review)
"This was a perfect house for two families. Rooms are split on separate levels, with loft on top floor. Fun for the kids! Condo had a nicely equipped kitchen...even spices (salt, pepper, etc.) so we didn't have to buy! House was very clean. Easy drive to Canyon. We would stay here again!" - Julie D., 02/16/2013 (VRBO Review)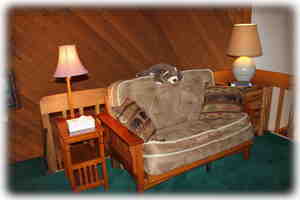 "we stayed here with another family. between us are four kids under 6. this location was perfect, the home was comfortable, the kitchen had all the supplies, and we even used the bbq for a chilly evening bbq chicken dinner! we're only a 6 minute drive to Eagle Lodge, which is where the kids took ski school. then we'd take the bus over to the Village to hop on for a gondola ride. there's a hill immediately next to the house for the kids to sled. we built up some berms and made a mini luge. fun fun fun! our only concern with the one year olds was that their heads and little bodies could fit through the slats of the stair rails. given that this home is 5 levels, we rigged all the blankets over the rails and blocked them with folding chairs so that the kids wouldn't be tempted. worked like a charm! we'd definitely stay here again. the owners were responsive and kind. thank you!" - meesh p., Newport Beach, 02/13/2013 (VRBO Review)
"We arrived on a beautiful day and were first taken with the location of the Condo. We are sensitve to claustrophobic condo developements with small lots narrow roads etc. - this was the opposite - wide open feeling - just what you want in a mountain retreat. The interior was clean and well appointed - we had everything we needed to be compfortable, cook (we had the majority of our meals at the condo)and just relax. The directions for our stay were clear and our access to Ken with questions was exceptional. We highly recommend this property from 2 people to eight- Thanks again Ken - we will he doing business with you in the future!!" - User, Irvine, 09/01/2012 (VRBO Review)
"We had 8 adults and two small children and we had plenty of beds. Dining room and kitchen both accommodate larger groups. Quick access to town and eagle chair. Big plus, plenty of close parking." - Anonymous, San Diego, 04/06/2012 (VRBO Review)
"We like the location, it is a mile from Ch. 15, not in the center of town but convenient to restaurants and stores and is in a beautiful setting. The condo is in the older section of Snowcreek, but it is well maintained, very comfortable and spacious with 5 levels. The owners provided helpful suggestions regarding restaurants, grocery stores etc and were easy to work with. The 2 extra bedrooms both have queen beds, great for couples, younger children or individuals who are willing to share a bed. The kitchen was well stocked; plenty of dishes, glassware, appliances etc. It was perfect for our needs and we loved it." - Linda M., fullerton, CA, 03/16/2012 (VRBO Review)
"My husband and I, along with two couples spent a long weekend in Mammoth and wanted to have a comfortable and spacious home. The Snowcreek condo did not disappoint. It was well equipped with every thing we needed to make a gourmet meal as well as 3 queen beds in separate rooms which is hard to come by in rentals. No adult wants to sleep on a bunk bed! Thank you Ken for opening your home to us, we will definitely be staying here again!" - Corrie O., Encinitas, 02/28/2012 (VRBO Review)
Glad you had a great time. We try to make our guests trips as enjoyable as when we go to Mammoth! We did away with the sofa bed and futon use and now have real beds for everyone!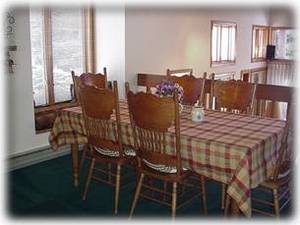 "We knew before arriving that the location was one of the best available so we really picked it because the location is amazing, what the real bonus is the home. The attention of detail by these owners will surpass your expectations too. Since it was man made snow covering the slopes and not much snow on the ground we could walk to Eagle Lodge on a lovely trail....how fun is that. The fireplace heated up the home so well we didn't even turn on the heaters! I had to call the owner with a question and he was so nice and offered all sorts of info about the area. I prefer snow falling but it is also wonderful to have no lift lines, no chains and no slipping, shoveling or scrapping the windows. Mammoth did a terrific job of covering the slopes except for the very top and back side were not available. I'd really like to stay there in the summer as I've heard the meadow is gorgeous and you can go on a hike starting from the front door. This is a roomy home that really does comfortably sleep 8. Lots of storage space too. The loft makes a great bedroom with a lovely view and two dressers, 1/2 bath is on the next floor and no hanging clothes....my 52 yr. old brother took it over a bedroom. because he liked it so much. Thanks for hosting us," - Lauren T., 01/09/2012 (VRBO Review)
Glad you had a great time. Sorry we couldn't provide more of the white fluffy stuff but it will come! Guess after last winter the pendulum swings the other way! The walk through the woods up to Little Eagle is something we often snowshoe or walk to in the summer.
"A VERY ENJOYABLE WEEK. EXCELLENT LOCATION, QUIET AND PEACEFUL. A VERY CLEAN FACILITY. HIGHLY RECOMMENDED." - Reuben G., Ridgecrest, CA USA, 08/31/2011 (VRBO Review)
"Enjoyed our stay in the Snowcreek Condo. Our children and grandchildren had one sleeping level and we had a floor to ourselves. Dining and living room were large and children had space to play in the lovely Snowcreek meadow and lawns, a real plus for active children. Would recommend for all ages. Owner was great to work with. Yosemite and Mammoth hiking is always the best, even with the snow this summer." - Anonymous, Pleasanton, Ca, 08/15/2011 (VRBO Review)
Glad you had a great time. Its great how the condo is planned so that all generations have \
"The owner provided excellent customer service. We had a family reunion in Mammoth and two families stayed in this condo. Because of the various levels (5), it never seemed cramped. We would definitely stay here again and would recommend it." - Grateful Gal, Orange County, CA, 08/01/2011 (VRBO Review)
Glad you had a great time. It's nice for everyone to spread out. Hope to see you again soon!
"The condo is well maintained and close to the red line. We had a lovely experience dealing with the owner." - Vivek S., San Ramon, CA, 03/31/2011 (VRBO Review)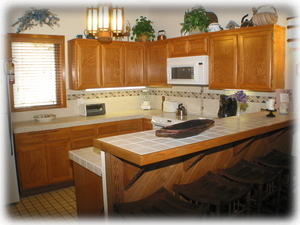 "The condo is well maintained and is easily accessible to the main lines in Mammoth. I would highly recommend this condo." - Vivek S., San Ramon, CA, 03/31/2011 (VRBO Review)
"We really enjoyed this property, the house is great. Clean, high ceilings, beautiful views and good location. You can have a fun moments all together in the kitchen and livingroom, or have your privacy in the rooms. You get what the descrption says, no surprises. Although I would have liked a bigger tv in the living room and remotes for the ones in the bedroom and maybe is time to change a couple of mattresses. But I would definitely recommend it. Roomy, warm and fun!" - Vrbo Traveler, /8kOFwlwNkC40sM4dsR8WBP1QVNTotQjPxd8kw==, 01/25/2011 (VRBO Review)
Thanks for the info! We do have problems with loosing the remotes and will replace them. They seem to grow feet or get lost in the sofa! The bed situation is news as we recently replaced some of the beds, but we will check into it. Thanks!
"We have stayed here before and really liked it so we booked another weekend and were not let down. The Condo is very comfy and roomy. It is located in an ideal location close to stores and the Lodge. The Condo has everything you need to make your stay very enjoyable. We highly recommend it!" - Vrbo Traveler, Aw6nh7+jrE5zewrT7brjFdcFZBqPS+9a5T28og==, 12/18/2010 (VRBO Review)
"We came to Mammoth to get some rest and got it in a wonderful way at this Condo. It is well-outfitted in all ways, spotless and ready for instant moving in and enjoyment. Best for us (grandparents) as well as for our 12-year-old grandson. We hope to return in the future." - br, Los Angeles, 09/15/2010 (VRBO Review)
"Very spacious condo with beautiful views all around. We actually had deer grazing out the kitchen and bedroom windows! The lay-out is great: a loft for the teenagers and plenty of bedroom/bathroom space for the adults. Also really liked the way it breaks into different levels. We had seven people and never felt like we were bumping elbows at all. Have already talked to other family members about returning for a ski trip. Would definitely recommend." - Love to ski Mammoth, San Bernardino, CA, 09/15/2010 (VRBO Review)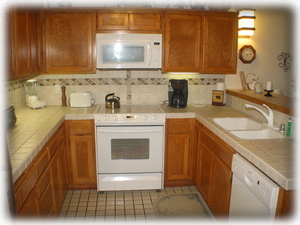 "Great place that easily accomodated our family of 4 generations. Clean, set up well, lots of space. Perfect quiet location for our summer vacation. One can hike and bike easily from the front door. Nice large grass area right outside. The owner was very helpful with our questions and meeting our needs prior to our stay." - Anonymous, Tehachapi, CA, 08/22/2010 (VRBO Review)
Thank you for your nice review. We always say...\
"This condo came highly rated and we were not dissapointed! We enjoyed the great amount of space as well as the well kept grounds throughout the Snowcreek community. We would definitely stay here again. A few small problems that arised and the owner took care of them swiftly! Thanks for the allowing us to enjoy the condo. Our family had a wonderful vacation!" - Gary V., Sierra Madre, Ca, 08/04/2010 (VRBO Review)
Thank you for your understanding on the few \
"This was such a neat and clean condo. Kitchen was well-equipted, more clean linens than we've had at any places we've stayed before. Now we know why owners are particular about choosing their tenants. We especially appreciate the fact that it's non-smoking and pet-free (no offense to any of our furry friends, but my son has bad allergies therefore, it's breathing heaven for him). We also love the fact that it's centrally located, with easy access parking and plenty of. Had some great memories there on this trip... Will definitely be back." - QDo, Arcadia, Ca., 04/15/2010 (VRBO Review)
Thank you for the kind review. We do try to keep the condo well stocked and in excellent repair. It is, after all, our vacation home!
"The condo is spacious and well-equipped. The hot tub is close by and great after a long day on the slopes. The owners are responsive and give personalized attention. We highly recommend this unit." - cynthia w., Santa Barbara CA, 04/15/2010 (VRBO Review)
"We stayed 1/22/09-1/25/09. The condo was comfortable and easily accommodated our family (6 adults, 2 children, and an infant). It was clean and had everything we needed, plenty of linens, plates, utensils, etc. The televisions were a bit outdated, but we weren't there to watch TV anyway. I would recommend this condo to family/friends traveling together. We would definitely stay again." - Natalie W., 04/14/2010 (VRBO Review)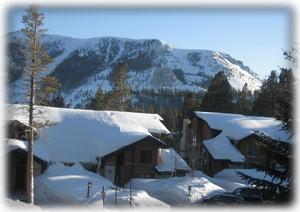 "We had a wonderful time in your condo. It is very spacious and accommodated a family of six. We were able to cook our meals in which really helped." - Kelly McIntosh, California, 03/17/2010 (VRBO Review)
"Had a great time. The unit was very clean and well furnished. Look forward to next year at teh same location. Thanks Ken." - Martin16, San Diego, CA, 03/16/2010 (VRBO Review)
"We had a very nice family reunion/birthday gathering. Plenty of room and everyone enjoyed the long weekend. Great walks in every direction, hiking was spectacular, recommend renting a party barge at Lake Mary and spending a day on this lovely lake. Owner's recommendations on restaurants were great and cannot say enough about The Stove for breakfast. Would highly recommend going to Schatts Bakery, everything is incredible! This is a great place to stay for a summer vacation. Very peaceful and relaxing, yet your located just minutes from numerous wonderful family activities. Can't wait for our next trip!" - James B., Placerville, CA, 03/13/2010 (VRBO Review)
"\" - Anonymous, Los Angeles, CA & Moscow, Russia, 03/13/2010 (VRBO Review)
"What a fantastic winter getaway! Great sloped yard for toddlers to play. Fantastic views! Fully equipped kitchen, we were able to cook all our meals in. We will be back next year for sure." - VRBORORG270977, Burbank, CA, 03/13/2010 (VRBO Review)
Glad you had a great time. We try to keep everything well stocked and ready to go.
"Great Time and Great Condo!" - Bill Rea, -, 03/13/2010 (VRBO Review)
"place was a great value and worked out really well for our group! easy access to everything and the chek in/out system worked really well!" - chris f., henderson, nv, 03/13/2010 (VRBO Review)
"I just wanted to let you know how much we enjoyed our stay at your beautiful condo. We were spoiled by the accommodations. The house had every amenity and couldn't have been cleaner. The pictures and reviews don't do it justice. Our family greatly enjoyed our vacation at your mammoth lakes condo. Taking the shuttle to the mountain or shopping was very convenient and easy to get to. Thank you so much." - Eric and Mayra, Orange County, California, 03/12/2010 (VRBO Review)
"We had a wonderful Christmas up at Mammoth in this spacious, luxurious and warm condo conveniently situated for all amenities in the area. Family of 5 over from UK and all ages really enjoyed it. Recommend Shogun for a bit of Sushi. Watch out for traffic cops on the road up from LA !" - Justin Morris, Hollywood, CA, 03/12/2010 (VRBO Review)
"The condo was spacious and laid out perfectly for our mixed group. We had a newborn who could sleep in lower room while adults could entertain each other in the Kitchen & Living Rooms. And fresh knee deep powder every morning made the vacation unforgettable." - VRBORORG190874, -, 03/12/2010 (VRBO Review)
"What a wonderful condo! I felt like we were in my own home. So spacious and cozy with every amenity! The location was also great. Snowcreek is so nice and the jaccuzi was wonderful." - Vrbo Traveler, EuxQrhqmzSyqmoQp38+IsPVAdi4sntec5WaCc6V5, 03/12/2010 (VRBO Review)
"Excellent condo on 5 levels, corner unit, 5 minutes from Juniper Springs Resort and Slope side access to Eagle Lodge, will be back for spring break" - Anonymous, Los Angeles, CA & Moscow, Russia, 01/09/2010 (VRBO Review)