Seattle, Washington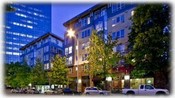 2 Bedroom Near Space Needle & Pike Place, Parking Included (SCS8)
2 bedroom, 1 bathroom condo
Due to popular demand, we have opened a brand new location! We work extremely hard to delight every one of our guests personally. Experience the personal touch...the opposite of what you'll get with a...
Waikoloa Beach Resort, Big Island, Hawaii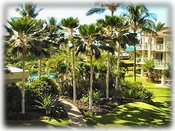 Upscale Fully Remodeled Partial Ocean View Luxury Condo
2 bedroom, 2 bathroom condo
You'll find paradise in Waikoloa! Stay in this luxurious, private, end unit, two bedroom, two bath condominium on the second floor with extended bedroom floor plan, overlooking the pool with views out...