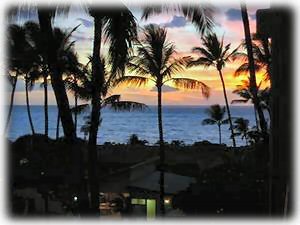 "My husband and I had a wonderful time at Berneys condo. The condo itself is great, the property grounds are beautiful, and the location to the beach and some great restaurants/shops can't be beat! On top of all that Berney was extremely communicative and gave us some great recommendations on what to do in the area that we wouldn't have known otherwise. Hopefully we can come back again one day!" - Mackinzie M., 01/30/2020
"Berney's place had everything we could have asked for!" - RICKY M., 01/30/2020
"Would come back here again... Very nice" - Larry L., 07/08/2019
"We had a wonderful stay at Berney's condo. Berney was great to deal with every step of the way, the condo was just as pictured/described, spotlessly clean, had everything we needed (and more!) and in the perfect location. The pools and BBQs in the complex were great too. We would book this condo again in a heartbeat!" - Denise B., Cable Bay, New Zealand, 07/02/2019
"This condo has all you need in a central location to explore all of Maui. The beach gear is included which is a huge help to all beach goers and plenty of beach options within walking distance. The partial ocean view is as good as described. Highly recommend staying here!" - Matthew F., 06/02/2019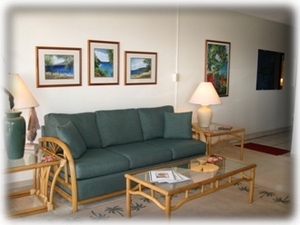 "This condo is very clean and comfortable. It has a cross breeze that keeps it cool and it was a pleasant place throughout the day. We would happily stay here again." - Carol C., 05/24/2019
"Enjoyed the location. Close to the beach and places to eat. The condo had all the beach accessories you could possible need. The kitchen was well equipped. Bernie made sure we knew he was available for any questions or issues. The pools and BBQ area were very nice. It was a great place to stay." - Penny F., Spokane Valley, WA, 05/23/2019
"Up and away from traffic noise, yet just a few minutes walk to some of the nicest beach and beginner snorkeling areas. Or we could walk over to get cinnamon buns or fresh tacos - my kind of holiday! This condo was also the cleanest we had ever seen, and nice to have everything we needed for beach supplies too. The owner was attentive and thoughtful in case we needed anything. I just like that southern end of Kehei, almost at Wailea because we could just walk along beaches and pathways that connected them. We look forward to going back someday...especially since it's -15 here...sigh." - Hugh M., Calgary, 03/24/2019
"The best condo we have stayed at in all of our stays in Kihei. Already booked for our next vacation." - Brian R., Naramata BC CANADA, 03/04/2019
"We had a wonderful time in a superbly appointed condo. The preparation, the cleanliness, the description for the operations of the equipment, the helpful contact with the landlord everything was perfectly organized. It exceedet our expectation and then this view! Many thanks Berney and we hope to come back soon! Mahalo from Germany" - Birgit H., 01/18/2019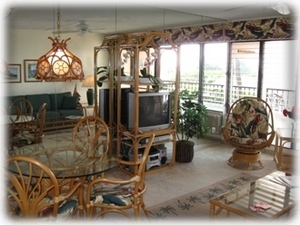 "Great owner communication, wonderful location, comfortable accommodations with everything you may need for your stay. Nice ocean view capped off the experience. Thanks Barney." - Larry H., Anchorage, 01/12/2019
"Berney is a great host. He gave us so many informations about activities on Maui. We really enjoyed our time in his condo. The condo ist good located in Kihei. It's very well equipped and super clean. Absolutely recommended." - Christian G., 09/29/2018
"Great, roomy, comfortable 1-bedroom with nice through-breeze and relaxing island decor. Berney was great about assisting and accommodating our family on a reunion / vacation, and made us feel welcome and at home. Unit is beautifully located, across the street from a great beach, central to everything, around the corner from Fred's Mexican. It was perfect!" - Judith B., 08/09/2018
"We thoroughly enjoyed our 5 night stay. Berney was very helpful and responsive to our questions about the area! We would return here again!" - Kathleen T., Tampa, FL, 06/20/2018
"We enjoyed our stay here!! The condo was just as the descriptions and reviews described. The bed was comfortable (it may not be a Temper-pedic- my home mattress,- but I got perfect rest on their mattress). The rest of the unit was quite nice. We made use of the beach chairs, cooler and ice packs. I'll quickly mention another positive too: the ocean breeze, which circulated throughout and came in through the condo's windows. I did not need to turn their AC on nor even let more breeze circulate from leaving the lanai slide door open. Lastly, Berney is very responsive and helpful. I appreciate the hosts for making this stay so easy and comfy." - Loraine T., Belmont, CA, 06/14/2018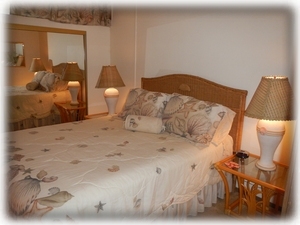 "My husband and I spent 2 weeks in February at this condo. It is in a great location...right across the street from Kamaole Beach. This beach has everything; great snorkeling, boogie boarding, swimming, paddle boarding and a walking trail. It is a perfect place to view the evening sunset. Our host, Bernie was very helpful and accommodating. He welcomed us with a box of chocolate macadamia nut candy and a binder filled with helpful info about the area. We had a hard time working the handset for the TV and he came right over and helped. The fridge and the cupboards were stocked with all the condiments we needed. There are many restaurants within walking distance and most have very reasonable prices. We would definitely rent this condo again!" - Margaret D., 05/22/2018
"Enjoyed the facilities ( BBQ) and free parking. It was wonderful that you could sit on balcony and look out at ocean. Free parking and lots of amenities near by" - Bonita C., 03/01/2018
"Berney was very attentive and made sure to check-in with us to ensure the condo was great and we didn't have any questions. The condo is clean and well stocked. Nice view of the ocean where we were able to spot several whales. Great location directly across from the beach and close to several restaurants." - Claudia M., 01/15/2018
So glad you had a great time and enjoyed the condro and its amenities. I hope to see you again in the future.
"We were so happy here! Berney's condo is like staying at a friend's beach house... it has all the extras including snorkle gear, beach chairs, huge beach towels and a kitchen stocked with all the essentials. The place was very clean and well kept. Breakfast, lunch and dinner (sunsets!)on the lanai! This is the perfect Kihei location. We hope to return soon! Thank you so much for your hospitality." - Julia M., 10/13/2017
"This is a nice condo in a great location. Easy walking to good restaurants, and beach across the street. We rented the condo in August and didn't need the AC as there is normally a nice breeze that keeps things comfortable. The unit is in a older building and could use some updates, but for what the owner charges, it's an excellent unit. Maui doesn't have to be uber expensive. The owner contacted me prior to arrival to go over some details as well as things to do on Maui. He also called on our last day. Overall a fantastic value for a nice condo in a very accessible location that is close to everything Kihei and Wailea has to offer." - Tim M., 08/31/2017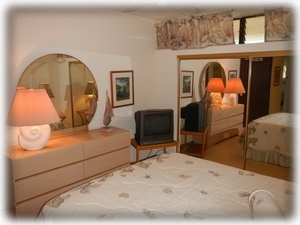 "Berney has the best condo. Super clean, everything you need for essentials and beautiful oceanview from the lanai. When you arrive, there's a box of chocolates as a welcome gift and a binder with all sorts of info including directions on how to get to various places. This condo is in the best building in the complex so close to everything...pool, beach and withing walking distance to awesome restaurants etc. We had the best vacation and will be staying in this condo again on our next trip to Maui." - Louise B., 04/24/2017
"My husband and I came to Maui and stayed at this perfectly located condo for our 20th anniversary. Neither of us had ever been to Hawaii and we both LOVED every moment of this trip. The condo, as other have said, is perfectly located right across the road from a beautiful and not overly busy beach. It is also within walking distance to many restaurants and shops as well as a grocery store. We got a rental car because we wanted to drive to a few of our activities, but if you just wanted to hang out on the beach and walk to get food/groceries, you could live without a rental car. The sidewalks were never crowded, but always had people on them (except at 5:30 a.m. The time change was an adjustment.) The condo is equipped with beach chairs, body boards, beach towels, etc. which we definitely made use of. It also has all kinds of kitchen supplies to make your own food, if you wish. We also made use of these things. We used the grills down by the pool, too, which were very nice. The decor and TV/video equipment are a bit dated, but not in bad condition, by any means. The lanai was wonderful we ate there and just sat there at times to enjoy the beautiful grounds of the property and the amazing view of the ocean. One other thing I wanted to mention that seems kinda weird at first (but then you get used to it) is the windows in the bedroom. They were open and we weren't sure how or if to ever shut them...they're up high and tucked in above the closet. They open to the walkway outside the condos so at night you might hear people walking by talking, etc. It didn't bother us after the first day. No one was ever loud or disruptive. Like I said, it just seemed unusual to us at first. That all being said, we would stay at this property again in a heartbeat! It has taken us weeks to finally stop talking about how much we miss being there. It was AMAZING! Bernie was a helpful and attentive host and made sure everything went smoothly getting into the condo and then after we left, sent us a kind message. We recommend this place without reservation." - Jessica C., Northwest Wisconsin, 04/14/2017
"Berney has a great condo. He was on top of our needs even getting us into the condo early as soon as it was ready. Welcomed with a box of chocolates. He made sure we had an alternate contact while he was away. It is well stocked and the views are better than the pictures show. This is directly across the street from a great beach to take your morning walk. Plenty of restaurants and shops near by." - Mark T., New Berg, OR, 04/13/2017
"Any vacation in Maui is going to be a great time! We really enjoyed Berney's condo. The view from the lanai was beautiful, the ocean in daytime and sunset in the evening, overlooking the beautiful grounds. You are literally across the road from the beach and within short walking distance of many restaurants and shops so the location could not be better. It's always fun to go to the complex barbecues and make new friends. The condo is full of mirrors, tropical paintings and decorations to really get you into the mindset of being on the island. The closet has numerous beach supplies so you are ready to go. We liked this condo so much we have already booked for next year." - Anonymous, Regina, Saskatchewan, 03/23/2017
"We really enjoyed our stay in this place: everything was there: beach chairs, boards, things in the fridg, spices, foil,Saran.... The location is perfect too: we can wake up with the sounds of birds and the perfect beach is one minute walk! The owner is charming, let us a box of chocolate to welcome! The decoration is very pleasant and we feel like home. We will recommand this place to our friends and dream of coming back ounce. If you want to know more, we will be happy to talk more. Claire and Robert Veilleux, from St-Bruno, Québec, Canada" - Robert V., 01/08/2017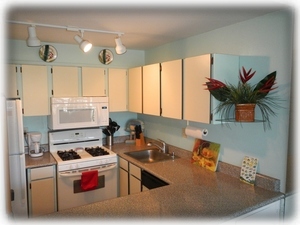 "Very comfortable unit in a well-located and sited condo complex. Through breezes keep it cool all day. It's across the street from the best beach on Maui and very well equipped to enjoy the water. I walked in and felt at home. The unit was clean and well-maintained, exactly as described. It did not stay clean, as that area of Maui has a lot of particulates in the air and surfaces always get dirty quickly, but it was easy to clean them when they got too bad. Berney gave EXCELLENT customer service and I'd recommend this property to anybody looking for a nice, convenient place to stay on Maui. (The washer/dryer was the best I've seen in the complex - it cleaned and dried quickly and well!)" - Emjay, Petersburg, Alaska, USA, 12/15/2016
"We stayed here for four nights at the end of our honeymoon and had a nice time. The condo is well kept and well stocked with kitchen goods as well as beach gear. It was awesome to walk across the street and go boogie boarding at Kamaole III. Convenient to many shops and restaurants in the area, and a good base for travelling to beaches further south and the upcountry. We were a little bothered by noise at night - the bedroom windows open out to the parking lot, and you could hear everything (people talking, cars, birds, etc). We also found it quite windy on the south shore during the afternoons... we preferred the north shore for that reason. Overall, a pleasant stay." - Mikaela W., 11/14/2016
"We had a great stay here. With the beach right across the street, and the actual condo near front of complex, you have a nice ocean view from balcony. Nearby elevator access and parking was nice too. Condo was well stocked with toiletries in case you forgot something, closet had goodies of boogieboards, snorkel gear, cooler and extra linens. Would love to stay here again!" - melissa s., 11/01/2016
"I thoroughly enjoyed my stay! Bernie has taken great care to furnish and equip his unit to enhance his visitors' experience and pleasure. And a two minute walk to wonderful swimming made this the perfect place for me to stay - for the Film Festival, to visit friends, to get healthy! Thank you Berney! I look forward to returning!!" - Victoria M., 07/01/2016
"What more can we say. Berney and his condo have been the BEST. Kihei is the best place to stay on Maui. It's central to everything. It's quiet and relaxing but there's still a lot to do. The condo comes with everything you could possibly need, we packed light and just washed clothes, it was great. Having all the beach gear made things so much more fun. We snorkeled almost everyday and swam with HUGE turtles on 3 occasions. 9 days wasn't nearly enough, we'll definitely be back soon!" - Nicholas R., 06/22/2016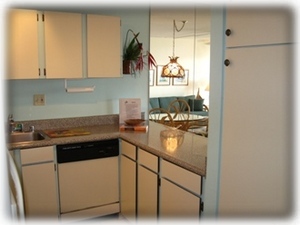 "From our first step in Berney's condo, we fell in love with the nice decor. The condo was exactly as advertised. It was equipped with everything we needed for our stay and much more including snorkel gear, beach towels, chairs, boogie boards etc. The in unit washer/dryer also came in very handy during our vacation. Berney also sent us a list of fun things to do in Maui which was very helpful in planning our activities. I highly recommend this place. Hopefully we will visit again soon." - Apoorv K., Madison, 05/31/2016
"We really enjoyed our stay in Berney's condo. It was great to not have to pack or buy/rent beach gear! The condo was very clean, comfortable, and welcoming. We had most of our meals out on the lanai and enjoyed the view of the ocean. The beach just across the street was perfect for lounging & snorkeling. Most things you may need (shops, restaurants) are within walking distance. We recommend this place & hope to maybe stay again in the future." - Roxana G., 04/30/2016
"Berney's condo is bright, fully equipped, comfortable and very clean. The lanai has an ocean view, the kitchen is a marvel, and the bedroom closet is packed with beach stuff - chairs, umbrella, boogie boards, etc. There is a very nice beach right across the street - when the waves were up we went boogie boarding, and when it was calmer we went snorkeling - plenty of fish, and we even saw a few turtles. There are many shops and restaurants in the neighbourhood; it's fun to go out for a stroll and just see where you end up. Berney is very helpful and an excellent host. We thoroughly enjoyed our stay." - Catherine M., 04/17/2016
"The only reason I did not give this a 5* was that you could only see the ocean from outside on the deck. From inside you look at an adjacent building. The unit itself was perfect for a couple. It was stocked with beach gear, linens dishes- everything you need. Also this property is 100 yards from the best beach and walking paths. There were at least 20 restaurants nearby. And the owner was helpful and flexible." - Kathleen, 04/17/2016
"We had a wonderful time in Maui after a long absence. The view from the condo is awesome, and the location is perfect. We will recommend to our friends. Aloha and Mahalo!!! B & G" - B&G California, Alhambra, CA , 04/01/2016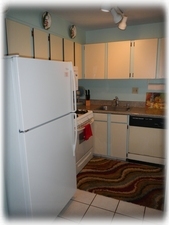 "The condo is very well equipped and across the street the beach! We love the location because there's so much to walk to. Clean and cozy home away from home and Berney is a gem to deal with. We'll be back. Mahalo Berney!" - Anonymous, St. Albert AB Canada , 03/21/2016
"My old friend an I roomed together in our 20s, yes 50 years ago. An decided Maui Was the place to be an Berneys Condo was just the perfect place. The bedroom Was perfect for her an I slept very well on the nice sofa sleeper. The great view Of the ocean from the Lanai was perfect for whale watching. It's a very short walk Across the street to the beach.the condo even supplied us with beach chairs and Other beach toys...it was a wonderful week and thank you, Berney for such a well put Together condo. Even the spices etc sure helped. It was Perfect I will be back!!!" - Betty S., 02/27/2016
"We had 10 great days in this condo. Because we have been to Maui several times, we spend a lot of time at the condo just setting on the lanai watching for whales. We had most of our meals out there also. This year we went on the sunrise whale watch that the Pacific whale foundation takes out. They do an excellent job. We also took a day trip to the inland of Lana'i. We are glad that we went once but not sure we would spend that much money and time to go again. We have been to HI 15 times and this condo is one of the best. Has everything you need!" - Anonymous, 02/07/2016
"We spent 5 glorious weeks in this condo. The condo was well furnished, clean and well stocked with supplies to keep it that way as well as well stocked with general supplies, unlike other condos we have stayed at. The owner made us feel welcome and made himself available for any questions and concerns we might have. The location is Maui perfect with many restaurants and shops within walking distance. Watching the sunsets from the lanai was always special. We would not hesitate to stay here again." - Maria M., 01/25/2016
"We spent a wonderful week in Maui exploring the sights, enjoying the beach and relaxing on the lanai watching the sunsets. The condo was nicely appointed, clean and had everything we needed to make our vacation special and pleasant. We will recommend this place to our friends." - Kat, Santa Cruz, CA, USA, 01/19/2016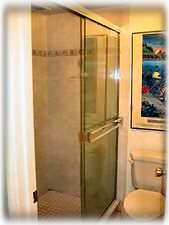 "I stayed here with my wife for 6 days. This condo was right across from kamII beach and we had a beautiful view of the ocean from our lanai. The condo was as advertised and eveything we needed was there including snorkel gears, boogie board, beach chairs, beach towels, washer, dryer, utensils. It was also a very pretty condo and Berney & Pat have kept it very clean and well decorated. Also, if u keep the doors and the sliding windows open there is an awesome cross breeze and you never have to switch on the AC even in June (there is one if u want to) The kehei area is also the best place to stay in Maui (other than Hana). All other areas like Wailea, Kanapali and Lahaina seem like Newyork city and not Maui and had numerous super sized hotels :) Also, Berney was really good with replying to my request promptly and providing me all the instructions about how to get to the condo with a list of things they like in Maui. Thanks for letting us stay here!" - Ritesh M., Seattle, WA, 06/20/2012
Mahalo! We are so glad you enjoyed your stay.
"We really enjoyed staying at this condo. We met Berney at check in and he was a wealth of information of activities and restaurants on the island. His condo was well stocked with beach chairs, unbrellas, snorkel stuff, a cooler. And it was very nicely decorated and VERY clean! I liked having a washer/dryer - we did several loads during the week. It has a lovely view off the lanai. I look forward to coming back and staying at this condo! Maui is heaven on earth!" - Cathy, Pullman, WA, 11/03/11
"Berney and Pat's condo was a great place to stay. The location is ideal and the condo was very clean and well equipped. Beach chairs, beach towels, umbrellas, boogie boards, snorkel gear, a cooler...you name it, it was available. We used the pool at the complex one afternoon when the winds picked up on the beach. Though on the small side, the complex pool has a lot of lounge chairs, pop machine and covered area. We met some nice folks while lounging around the pool. The view from the condo lanai was very nice. One evening we opened a bottle of wine and took in the sunset from the lanai. I especially liked that we were able to meet Berney when we arrived. He takes great pride in his condo and was a wealth of information for activities and whatnot during our stay. The location of the condo is ideal as well. About a 2 minute walk to the Kamaole II beach. (Kihei Akahi is directly across the street from beach.) Good restaurants within walking distance. I hope to come back to Maui and would definitely stay at this condo again! Mahalo!" - Cathy68, Pullman, WA, 10/28/2011
"Berney and Pat are hosts that think of guest comforts. Everything from beach-chairs, to towels, to boogey boards can be found in this super-clean, perfectly located Kihei condo. Ocean is directly accross the street and we were able to walk to local restaurants and stores. Pack light cause not only will you live in your bathing suit here, but the in unit w/d allows for quick clean-ups. Can't wait to return. Grace and Mike P." - Grace M., Chicago, IL, 08/20/2011
"I love this condo and Kihei! Kamaole II is a great beach for watching sunsets! I had such a great time here and made many new friends. I will return as soon as possible. Thank you! " - Trisha, Hanover, Pa., 07/27/11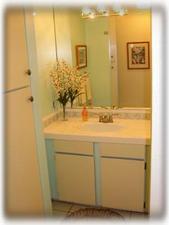 "Dear Berney and Pat, Thank you for the use of your condo. We definitely made use of all the amenities you provided from the snorkel gear to the boogie boards and wifi. We really enjoyed the canoeing experience with the Kihei Canoe Club. It was neat to see the turtles. Thank you for inviting us on that outing. Thanks for your recomendations and sharing your experiences on Maui with us. We don't want to leave and hope to be back someday. Mahalo!! Berney & Pat no ka oi! " - Wayne, Melanie and family, Greeley, CO, 07/08/11
"Berney and Pat, Thank you for sharing your condo with us - it truly felt like home. Your advice for Road to Hana was perfect - it was our favorite activity. While the hike was lengthy, it was worth it! We also got to play some tennis and boogie board - it was great. We hope to come back to Maui and your condo in the near future! " - Steven and Caryn, New York, NY, 06/25/11
"Berney and Pat, We had such a wonderful stay here in Kihei! Your condo really did feel like home. We hate to leave! Thank you so much for the pointers on what to do during our stay. The trip to Hana and the hike up to Waimoku Falls were by far some our favorite activities. We look forward to staying in your condo again in the future. Mahalo! " - Sarah and Patrick, Los Angeles, CA, 06/12/11
"Berney and Pat, Thanks so much for allowing us this special time in your condo. As well as all the helpful info prior to us arriving. The condo had everything we needed for us to enjoy our time on the beach. We will be back. Thanks again!!! " - Mark and Charity, Vancouver, WA, 06/07/11
"Berney & Pat Thanks for sharing your beautiful condo with us. Your directions to Hana and restaurant recommendations were very helpful! The condo is so clean and comfortable and had everything we could possibly need – the beach umbrellas and other beach gear were especially appreciated. Thanks for helping us make the most of our trip! We had a great time." - Vanessa , San Carlos, CA, 05/26/11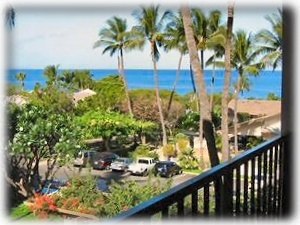 "Had a great time. The condo was awesome. The location was very nice. Hard for us to leave. Thank you so much for the use of your condo. Hopefully we will return someday. " - Keala & family, Craig Alaska, 05/10/11
"Aloha Berney and Pat, Great place, great location, great fun! Of course, we do NOT want to leave. Thank you for the hospitality and letting us use your place on a little corner of paradise. Mahalo! " - Jeremy and Kelly , Vancouver, WA, 05/07/11
"B & P Thanks for sharing your beautiful condo in such beautiful place. We have been to Maui several times and have fallen in love with it and staying here only made it better. Mahalo for all the great tips and the fun canoe experience. Hope to see you again. " - Roberta & Paul, Bel Air, MD, 04/10/11
"Berney & Pat, Thank you so much for the condo. This was the best vacation ever. What a place to turn 50! Thanks also for the great accommodations. We couldn't have asked for any better. Sorry we missed canoeing with you. Maybe next time. This was the best vacation ever!! I guess it was - I repeated myself. Great weather, great snorkeling (lots of turtles), great whale watching and God is amazing with the beauty here. " - Cindy and Wally , Kalispell, Mont, 04/04/11
"Pat and Berney As usual, all was perfect!!! Thanks for everything. This is the best place on earth and you guys are the best. " - Geri & Frank, Camarillo, CA, 04/03/11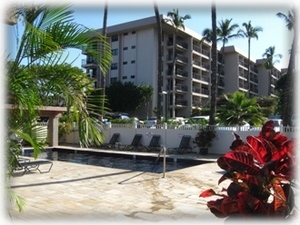 "Aloha Berney & Pat Wonderful experience for our first trip to Maui. The weather was perfect. The location superb. Nice location and quiet. Enjoyed Stella Blues! Thanks for suggesting it. The BBq area is great to meet your neighbors and others that have stayed with you before (Barry & Jan). One thing we need more of ... More time here! Mahalo " - Anita & John, Fort McMurray AB, 03/26/11
"Berney and Pat Thank you so much for tour hospitality. You have provided such a well equipped, beautiful place to stay that it was very hard to leave. It was perfect. Thank you as well for all the great suggestions and your advice during the little excitement. We really enjoyed watching the whale in the morning from the lanai. We will not wait another 35 years to return to Maui! We had a blast. " - Cheryl and Darcy, Regina, SK, 02/28/11
"Berney & Pat Thank you for sharing your lovely condo with us. We loved staying here and enjoyed getting woken up by birds instead of an alarm clock every day. We had great weather the whole time and enjoyed some great adventures – a drive around west Maui, a helicopter ride over Haleakala Crate and surrounding area, a trip to Paia, Warren & Annabelle's Magic Show in Lahaina and lots of time at the beach snorkeling, EATING, and relaxing! We really loved Maui and hope to be back next year. Thank you for all your helpful tips and for the delicious Caramacs! Mahalo! " - Charlotte and Richard, Vancouver, BC, 02/19/11
"Thanks Berney! We really had a wonderful time and it was very hard coming back - especially to find snow on the ground! Hopefully the spring weather will arrive soon. We really enjoyed the condo - it was very cozy and had everything we needed...and was in a super location. Thanks for an excellent vacation!! " - Charlotte & Richard , Vancouver, BC, 02/18/11
"Berney and Pat, This was our first time to Hawaii. Your hospitality, great accomodations and your willingness to answer all our questions made our stay outstanding! We will definitely be back and tell all our friends! We had a fantastic week! " - Bill and Anita, Billings, MT, 01/14/11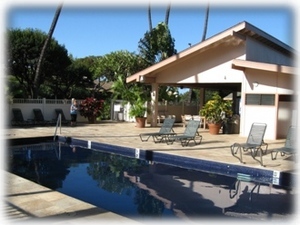 "Aloha Berney and Pat We have enjoyed Maui ever so much and thank you for your hospitality. Best honeymoon EVER! Loved our morning runs on the beach and the convenience of walking to dinner and stores. We went horseback riding, ziplining, snorkeling, whale watching and had so much fun. Saw sea turtles too :) ! Can't wait to return! Mahalo PS. The caramacs were yummy! " - David and Lindsey , Hampshire, IL, 01/03/11
"Aloha Berney and Pat, Once again we had the "Best Time!!" Thank you for all the comforts .... already looking forward to next time. Cheers." - MaryLou and Glenn , North Vancouver, BC, 12/18/10
"Aloha and Merry Christmas, We had an absolutely wonderful time in Maui and thanks to you and your hospitality we felt like it was home. We will definitely call on you again when we are coming. We plan to bring our kids next time, and your condo would be our pick to stay in. And we will for sure recommend it to our friends and family. " - Gail and Todd , Saskatoon, SK, 12/04/10
"Here again! Our week was ideal (Nov 26 - Dec 3) and we appreciate how you shared your condo with us. Happy Holidays! " - Scott and Ellen, Lyndon, WA, 11/26/10
"Berney and Pat, This was the most amazing vacation for all of us. None of us had visited this paradise before and have nothing but praise for our experience. Berney, you were a large contributor to making this a positive and fantastic vacation. Your advice, willingness to accommodate and pleasant manner was very much appreciated. Your condo met all our expectations and more! We will definitely contact you for any future Hawaiian adventures. Mahalo! Love Kathy and Randy, Diane and Wayne PS. Thanks you so much for the chocolates! " - Kathy and Randy / Diane and Wayne, Alberta, 11/22/10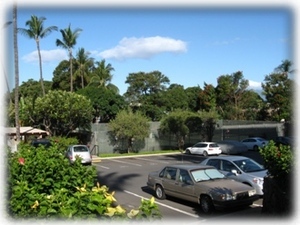 "Berney & Pat, Mahalo for your hospitality. The condo & view are great. The Caramacs were tasty. The weather was great. We have been to Maui about 20 times. Every trip is memorable, every sunrise and sunset cherished. Once again, Mahalo for your ohana and aloha spirit. Rich & Chris" - Rich and Chris, Bloomingdale, IL, 11/15/10
"Aloha Berney and Pat Your condo provides a great home away from home and the location is wonderful. Your aloha spirit is evident in your attention to small things like recommendations and the welcoming candy. Mahalo We enjoyed our vacation. Our highlight was a 3 course dinner at the Grand Wailea Resort in the Humuhumunukunukuapua'a restaurant for our 57th anniversary. ;). Fred & June " - Fred & June, Chilliwack BC, 10/08/10
"Aloha Berney and Pat We had a fabulous week here - our first trip to Maui. Ytour condo is very well equipped and the Caramacs were yummy. Of course we had to buy more to take home. Thank you for all your helpful tips, suggestions and directions. We really enjoyed snorkelling - we have never seen so many fish. No turtles :(, maybe next time? Mahalo. Joanne and Kim" - Joanne and Kim, Ottawa, Ontario, 09/11/10
"Aloha Berney & Pat We sincerely enjoyed celebrating our 10 year wedding anniversary here in lovely Maui and you cozy condo was just icing on the cake. We were close to everything and had more things in the condo stocked than we could have imagined. We will definitely be back and will recommend your place to our family and friends. Mahalo, Eric and Lisa" - Eric and Lisa, Dallas, TX, 09/11/10
"Aloha Berney and Pat, Awesome experience. Great location. Loved it here. Thanks for the recommendations. The Grand Wailea Luau was fantastic and the trip to Hana breathtaking. Wish we could have stayed longer. Mahalo, Rose and Anthony" - Rose and Anthony, Montreal, Quebec, 08/22/10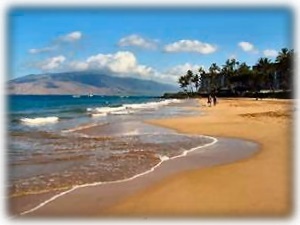 "Berney and Pat, Thank you for your hospitality. We thoroughly enjoyed our honeymoon in Maui! This is our first trip and as you say, it is certainly hard to leave. We couldn't think of a better time we've ever had. The outrigger canoeing (sea turtles!!!) Was amazing. Seven Pools should be named as one of the most beautiful parks in the US. Thank you again. Mahalo, Sean & Nena" - Sean & Nena, Tower City, PA, 08/12/10
"Thanks for everything - we had a blast AND got engaged!! Seeing sea turtles up close at Chang's beach was incredible and we both managed to surf a few waves at our 1st and only lesson. Our favorite beach was Big Beach / Little Beach combo - boogie boarding there was great. Good food at Cafe O'Lei and 808 Bistro. Amazing sunsets. We appreciate all your tips and info! Sarah and Parke" - Sarah and Parke, Portland, OR, 07/25/10
"We had a wonderful time on our first trip to Maui and definitely need to come back again! Gina dove at Molokini and Five Caves while Denise snorkeled. Great experience. We each had massages with John in the condo - well worth it!! Hate to leave but will be back! Thanks to Berney & Pat for everything! I will definitely tell all of my friends about my awesome experience and send them your way for a vacation rental. The entire experience was perfect! Mahalo" - Gina & Denise, New Jersey / California, 07/13/10
"This has been our third summer vacation at your condo and again we had an amazing time! We love the location and always have everything we need at the condo. We love the beach, restaurants, snorkeling and coffee! Thank you for everything. " - Dave & Marni, Phoenix, AZ, 07/04/10
"Berney and Pat. We enjoyed the sunset right across the street at Kamaole Beach II for our last night in Maui and will miss the great location and wonderful breeze of the condo. A fabulous place for our honeymoon with everything we needed. We loved Kihei and hope to be back soon. Mahalo" - Ed & Megan, Des Moines, IA, 06/09/10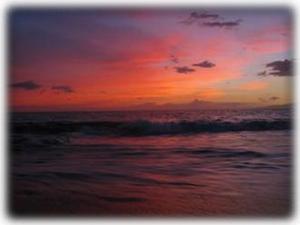 "Enjoyed staying at your condo. Everything was perfect! We will come back again. Mahalo. " - Jung & Tae, San Diego, CA, 06/02/10
"Berney & Pat. We really enjoyed our short stay at your place. It was a nice short walk to the beach and little shops. Thanks for the welcoming treats!!! We had a wonderful time in Maui and are now ENGAGED!!! So Happy!!! " - Sean and Sue, Oregon City, OR, 05/25/10
"Berney and Pat. The condo was perfect for us. We had a great time. Good location and walking distance to the beach was excellent. Thanks for your recommendations for trips. " - Hana and Zdenek, Pierrefonds, Quebec, 05/22/10
"Berney & Pat. This is our third year staying at your lovely condo which continues to provide us with our most amazing memories! This location is perfect, the view is so picturesque. We look forward to visiting again next year. PS. Thanks for the tip about Café O'Lei – its was one of our favorite places to eat! " - Karen, Alex, Kelson & Kaedin, Vancouver, BC, 05/03/10
"Sept 2007 Pat & Berney – Your Maui condo was amazing! Just two minutes from the beach. The view of the water and sunsets took our breath away. Every morning we woke up to the sound of the birds singing and every afternoon the sounds of the swaying palms. We came for my daughter's wedding and had the loveliest condo – the loveliest decorated with the most "Hawaiian feel" of all five that our family rented. You have the best!!Thank you! I highly recommend your lovely place to others and have already done so to my friends – before I even left Hawaii!! Mahalo!!!" - Liz & Melinda, Seattle, WA, 04/14/2010
"Berney & Pat,Your place was great. We had a great time. I (Rosie) even took home a strawberry on my shoulder from the beach (ouch) it was great. We hope to come back soon. Ate at Café O'lei. It was just awesome. Whale watching superb! Come to the north sometime, we have lots of room. Bless you totally. Brian, Roseanne, Jody, Chelan" - Brian, Rosanne, Jody, Chelan, Kamloops B.C, 04/14/2010
"Aloha Pat & Berney,We had a wonderful stay in your condo in Kihei. Thank you for your hospitality and kindness, as well as the info on the best things to do and places to go. We found the condo clean, comfortable and well equipped. The view is awesome! Someday we'll be back. Fondly, Sandi & Jim" - Sandi & Jim, Marco Island, FL, 04/14/2010
"Aloha Berney & Pat,We had such a great time here in Kihei! Your condo was perfect and your vacation recommendations – Blue Water Rafting and the road to Hana – were right on the money. We are off to Napili now for more adventures but hope to be back in Kihei at your condo soon! Take care and best wishes, Melody & Charlie" - Melody & Charlie, Los Angeles, CA, 04/14/2010
"Berney & Pat,We'd like to thank you for sharing your condo and insights of your beautiful island and favorite restaurants. We had a great time celebrating our 25th wedding anniversary. The beaches, scenery and food on Maui are the best. We loved your location and proximately to all the sights. Ate at Mama's Seafood House (Ono!!!) Thanks again, Jeff & Cheri" - Jeff & Cheri, Columbus N.J., 04/14/2010
"Loved the "Caramacs" welcome. Nice Touch! Appreciate all the pre-visit communication and helpful details. Didn't lack for any items, condo is well equipped. Although our week was unseasonably cool and windy, we enjoyed our rest and relaxation at the Akahi. We love the breeze thru this condo. " - Scott & Ellen, Lynden, WA, 04/09/10
"Another wonderful visit to Maui. Great weather, lots of wind. Lots of whale activity. The new 808 Bistro next door is excellent. Loved the new décor in the condo. Mahalo " - Jan & Barry, Calgary, AL, 03/31/10
"We loved our stayed at your condo. It was convenient to everything and was well kept. We appreciated your suggestion of where to eat and what to do. We would love to come again" - Jayme C., Vancouver, BC, 03/13/2010
"Hi! I haven't yet stayed in Berney and Pat's condo, but I know them, and know the condo must be absolutely beautiful. They do great work and take a lot of pride in their properties. And they are super nice people, who enjoy entertaining and the aloha spirit. I'm sure this feeling comes thru in their lovely condo. Can't wait to visit them soon in Kihei! Aloha and Enjoy!" - Rachel 2, Oxnard, Ca. , 03/12/2010
"My husband and I spent 7 lovely days in Maui for our 10 year wedding anniversary. I can't picture a more perfect vacation. The condo had everything we needed, including beach towels, chairs, beach mats, umbrellas and cooler. It was so nice to wake up and look out at the ocean on the lanai while enjoying our coffee. The charm of the condo was amazing. Everything is the condo is upgraded,modern, and clean. We had the best nights of sleep with the cool breeze coming through the windows and listening to the ocean. In the mornings we would walk a short distance to the beach and snorkle, the sealife was amazing!!!!! This condo was so convenient and close to everything we wanted to do. I have recommended this condo to many of my family and friends and we plan on staying here again next time with the kids!" - Vrbo Traveler, fBNfBseMx2wG5zr/dBWYpvakHOPi8mn6GFTGMQ==, 03/12/2010
"Our week in Maui was amazing! This condo was well stocked & thought out - it felt like home. We loved being across the street from the beach & close to everything. This was one of our best vacations!!!" - Marni B., Phoenix, AZ, 03/12/2010
"Staying here was wonderful. Being right across the street from the beach is a vacationers dream. Snorking was lots of fun seeing the sea turtle along with all the beautiful fish. The location was close to several good resturants, really enjoyed Cafe O'Lea, Freds, and Bada Bings." - Carol Miklus, Phoenix, Az, 03/12/2010
"Aug 2007 Thank you for the lovely place. After my surf sessons, swim in the clear blue water and just seeing the sights, the breeze through the condo was frosting on the cake." - Judith2, San Francisco, CA, 03/12/2010
"Oct. 18-Nov. 4 2007 Thanks Berney & Pat. We had a great vacation and your condo helped with its welcoming atmosphere. Snorkeling with a turtle and the Kihei Canoe Club trip were good times. Many good beach walks from Kamaole II down to Wailea. Cheers (till next time J&L)" - Anonymous, Victoria, BC, 03/12/2010
"November 2007 - Thank you so much for letting us stay in your condo! We had a great honeymoon. We couldn't have asked for a better place to stay. The condo is beautiful and felt like home! Thanks. Joe and Robin" - Joe & Robin, Milwaukee, WI, 03/12/2010
"Dear Berney & Pat, What a wonderful condo you have here. It was just like a little home away from home. It was very well equipped with everything we needed. We really enjoyed the use of the chairs, umbrella, and snorkeling equipment. Thank You! Astrid & Frank" - Frank & Astrid, Powell River, B.C., 03/12/2010
"Berney & Pat, Thank you for sharing your wonderful condo with us as it exceeded our expectations. We had an amazing vacation in Maui and staying in your condo was awesome. I will definitely recommend to people on the East Coast! We wish you all the best and we hope to be back soon! Kindest Regards, Charlene PS. Our only regret is not meeting you!" - Charlene6, New York, NY, 03/12/2010
"Dear Berney & Pat, Thank you for letting us stay in your lovely condo! The view from the lanai was breathtaking. We loved the view of the ocean (even saw some whales). The courtyard was picturesque with the added touch of so many fragrant flowers. The condo was neat and clean and in a great location. We hope to be back again! PS. The kids really loved the pool! Thanks again for making this holiday a very special one. Karen, Alex & Family" - Alex, Karen & Family, Vancouver, BC, 03/12/2010
"Thank you for letting us rent this great condo. We really enjoyed using the snorkeling equipment and boogie boards. The location was great, close to everything. The condo was nicely decorated. We really enjoyed our stay. Hope to come back in the future. Enjoyed the cool breeze through the condo. :) Thanks, Lori & Matt" - Matt & Lori, Whistler, BC, 03/12/2010
"A great place to stay. Location couldn't be better. Short walk to best beach on Maui. Close to shopping and dining. Quiet and clean grounds. Unit was terrific. You can't do better than this for the price. We will return." - John S., 03/12/2010
"We enjoyed the stay so much,the grounds around the condo are kept beautifully.The condo is a perfect location for going to the beach and all the local shops & market. The condo was clean and provided extras such as towels, snorkel gear etc. Bernie & Pat are a must to meet when you rent, both are wonderful people and very knowledable about the island." - Vrbo Traveler, 418N0BkbafsLMyCAh1NeHwMTshF5fGEoosNjJQ==, 03/12/2010
"Aloha Berney and Pat, Our second time in your condo and as always, everything was perfect. We always enjoy the whale watching and sunsets from the lanai. The most amazing was the whales and turtles we saw while paddling the outrigger canoes! It was the highlight of our trip! Mahalo – Edith and Pat " - Edith and Pat, Maple Ridge, BC, 02/28/10
"Berney. The condo was great! Loved the view from the 4th floor. Great for whale watching. We didn't find ourselves looking for anything that you didn't already have. That was awesome! Thanks for all your tips and hints. Hope to see you canoeing… " - Brian & Janice, Regina, SA, 01/31/10
"Aloha Berney & Pat, The condo is perfect for us in every way. We loved watching the sunset from the lanai, after a wonderful day. "Perfect" Thanks for everything. Cheers, Marylou & Glenn " - Marylou & Glenn, North Vancouvber, BC, 01/02/10
"Berney & Pat Thanks so much for the lovely place to stay. This is our 1st time to Hawaii and we loved Kihei! The condo is so conveniently located to everything and we loved our morning walks/jogs down the beach. Also thanks for your honest and unbiased information regarding the best place to stay – it really helped us to make an excellent choice. We can't wait to return. Thanks again Marc & Jayme " - Marc & Jayme, Coquitlam, BC, 12/19/09
"We loved our stayed at your condo. It was convenient to everything and was well kept. We appreciated your suggestion of where to eat and what to do. We would love to come again" - Jayme, Vancouver, BC, 12/17/09
"Berney & Pat, We've had an absolutely magical time in Maui! This condo is wonderful – it's felt like home since the moment we arrived. We can't wait to come back again! Thanks for everything, Chris and Sarah " - Chris and Sarah, San Diego, Ca, 11/28/09
"Berney & Pat We loved this place because it's so close to everything. It's just a few steps form delicious food and drinks at Fred's Cafe, beautiful sunsets and great snorkeling across the street. We saw a green sea turtle every time we went snorkeling – it was amazing. Mahalo --- " - Tony & Jutta, Salem, OR, 11/21/09
"Your unit lived up to first impressions totally. Immaculate and tastefully decorated. We tried to do and experience most of the wonderful things that Maui has to offer. Alas even with three weeks here we ran out of time. Maybe next time." - Jan & Phil, Victoria, BC, 10/24/09
"Mahalo Berney and Pat! This was our first visit and it was an amazing week! Thank you for the canoe trip. David liked seeing the turtles. We've enjoyed staying in your wonderful condo and will definitely want to return. Thanks for the box of chocolates. Your food recommendations were right on. Your helpful advice was very much appreciated. Already looking forward to next visit. Mahalo!" - David & Cindy, La Grange, KY, 09/20/09
"We really enjoyed our stay here. Everything was beautiful and convenient. We loved the way the breeze blew through and kept it comfortable. We hate to leave. If we ever make it back, we would definitely look into staying here again. We will recommend your condo and Kihei Akahi to everyone. Thank you so much for sharing your condo. Wayne and Betty. Ps. Thanks for the candy. Also our friends stopped by to see where we were staying and said what a lovely place it was. " - Wayne & Betty, Tigard, OR, 09/10/09
"We really enjoyed our stay at your condo. Thank you for attending to the many details prior to our arrival and the many tips that you offered for exploring Maui. We'll recommend your condo to our friends and certainly would consider yours for our next visit to this island." - Ung & Huong, Vancouver, WA, 08/31/09
"We had a wonderful time. Can't wait to come back! Your place is very comfortable and beautifully decorated. We're glad we found you. Next time we'll plan on canoeing. Mahalo and aloha" - Joyce & Rob, Erie, CO, 08/06/09
"We really enjoyed our stay here at your condo. We have had such a wonderful time. Your thoughtfulness and attention to detail certainly enhanced our stay on the island. The suggestions you made regarding activities were very helpful. Thank you for your kind hospitality, the chocolates and canoe ride/outing. Mahalo, Dennis & Mary, Kelsey & Tyler " - Dennis, Mary, Kelsey & Tyler, Hattiesburg, MS, 07/29/09
"Best Vacation we ever had. Thank you very much Berney and Pat. Loved how close we were to the beach. Thanks so much for helping us tour the island. We thoroughly enjoyed everything we did. Can't wait to come back and do the things we didn't have time for this time. Love, Bruce & Sue. " - Bruce & Sue, Boise, ID, 07/22/09
"Thank you so much for providing such a wonderful and comfortable place to stay. We loved walking to the beach to watch the sunset, cooking our first meals together as a married couple, and relaxing on the lanai. We definitely hope to come back someday! Love, Mike and Diane " - Diane & Michael, Malibu, CA, 07/01/09
"Thank you so much for sharing your condo with us. Lindsay liked snorkeling and I really enjoyed taking pictures of this beautiful island. Hopefully, we will be back. Many thanks! Lisa & Lindsay " - Lisa & Lindsay, Kutztown, PA, 06/25/09
"Thank you so much for all that you did! Canoeing was by far our favorite thing we did during our stay! Thank you for inviting us!! Your condo was so well equipped, it was perfect. Thank you also for time you took to talk to us about your favorite beaches, attractions and places to eat! Your kindness & hospitality made our stay wonderful! Thank You! The Croslands" - David & Kristin, Kemmerer, WY, 06/02/09
"We had a wonderful stay in Maui at your condo. What a nicely equipped, clean and wonderful location. Not too many places where it is so easy to walk & snorkel on a quality beach. Appreciated the beach recommendations, easy check in (and out), and most of all – our first time in an outrigger canoe. What an experience! Thanks so much! Despite snorkeling at two different beaches every day, we still didn't quite get our fill. But, harvesting some king salmon back in the valley may help ease the transition. Next time we come, we'll try to bring some fresh salmon for you. Thanks again. John & Vinnie Mahalo!! " - John & Vinnie, Wasilla, AK, 05/24/09
"A lovely time here in your condo. Lots of Aloha in setting up the reservation, all the way through the invites for paddling this week. THANK YOU! Much mahalo to you both. Truly a home away from home, cozy, and restful digs. Malama Pono, Gary " - Gary , Anchorage, AK, 05/17/09
"We enjoyed the stay so much,the grounds around the condo are kept beautifully.The condo is a perfect location for going to the beach and all the local shops & market. The condo was clean and provided extras such as towels, snorkel gear etc. Bernie & Pat are a must to meet when you rent, both are wonderful people and very knowledable about the island." - Anonymous, Camarillo Ca, 05/11/09
"This was our second time back to your beautiful condo which never failed to disappoint us. We enjoyed your spectacular view and all the beauty that Maui has to offer! We were surprised to see dolphins while out on an early morning swim on the beach! As usual, the kids loved the pool and all the extra's that our condo provided us with! Mahalo, Karen, Alex, Kelso, Kaedin " - Karen & Alex, Vancouver, BC, 05/10/09
"Maui did not disappoint. Neither did this condo. A nicely decorated and very comfortable place to stay. And very well stocked with everything. And a great location. All in all, a real treat! We did a lot of exploring around the island. I recommend the "Maui Revealed" book. Great information. What a wonderful trip. We hope to be back to the Kihei Akahi for more adventures. Mahalo, Judi and Thomas " - Thomas & Judi, Seattle, WA, 04/29/09
"Berney & Pat, You have created such a beautiful retreat for your guests. We loved all the art, especially the works by Ann Taylor. Thank you for all the suggestions on things to do and places to go. The highlight of the trip for Barry was tandem paragliding with Proflight – off Haleakala! For Jan it was definitely paddling outrigger canoes with the Kihei Canoe Club – twice! Thank you for inviting us. We look forward to our next visit to this beautiful condo and amazing Maui! Mahalo, Jan & Barry " - Jan & Barry, Calgary, Canada, 04/01/09
"What a great way to start a New Year! What a treat to come to a clean, beautifully decorated condo. We just unpacked our clothes, got some groceries and began to relax and enjoy. The ocean view, the sunsets and hearing the waves hitting the beach were a daily pleasure. Thank you for allowing us to rent your condo - this is indeed a great place to stay. Love, Bill & Doreen" - Bill & Doreen, Fairview, Alberta, Canada, 03/01/09
"Berney & Pat, Thank you so much for everything! All your advice was right on for us and our little guys. Your condo was great and the location was perfect! We hope to see you again soon. Hugs - Terri, Eric, Ryan & Jack" - Eric, Terri, Ryan & Jack, Oceanside, CA, 12/07/08
"Thank you so much for an amazing stay in your perfect little condo! Everything we needed was here! Our 7 month old really enjoyed the beach toys & umbrella. We can't wait to come back and we will definitely tell all our friends at home about your little piece of paradise here! Thank you for all your great advice and making us feel so welcome. We will be back!!!" - Kayla, Tyson & Tyson Jr, Aberdeen, Wa, 11/06/08
"Your condo was perfect for us. We loved the views and the quick walk to the beach. Everything we needed was here. We could not have asked for a better place to stay. Thank you for your hospitality, and taking us to your Rotary Meeting. Thank you. We hope to come back soon." - Karen & Michael, Camarillo, CA, 10/25/08
"Thank you Berney and Pat. It was a great vacation. I enjoyed the chocolates and everything here. Thank you so much. We have left you two bottles of wine to show our appreciation!! Thank you - enjoy" - Monika, Nikolina, & Richard, Calgary, Canada, 10/03/08
"Me and my aunt had a wonderful time. My first time to the islands. Swam with the sea turtles. Unforgettable trip and vacation. Thanks for everything. Mahalo and Aloha – Jan & Sandi" - Sandi & Jan, Calgary, Canada, 09/25/08
"Thanks so much for proving us such a wonderful place to stay. We were so thankful for the invite to the canoe club outing and sea talk! You guys are like no other hosts out there!!! Thanks Berney and Pat. Aloha and Mahalo, Bianca and Ryan" - Bianca & Ryan, North Hollywood, CA, 09/22/08
"Aloha Berney and Pat – Thanks again for making available a fabulous place to stay. I had a great time swimming with all other time body surfing, hiking and generally finding my mellow. Take Care, Judith" - Judith, San Francisco, CA, 08/26/08
"Had an amazing time! The condo was so nice and comfortable and we loved eating on the lanai! The Ahi tuna fillets from Costco were amazing! So was the precut pineapple ? If you want an adventure, take the Blue Water Rafting Molokini tour. We took the 4 hour and it was a little scary but so much fun! And go early to Hana. Winding roads late at night make for nausea! We'll be back. Love. Thank You." - Jodell and Yuri, Chicago, IL, 08/11/08
"A great place to stay. Location couldn't be better. Short walk to best beach on Maui. Close to shopping and dining. Quiet and clean grounds. Unit was terrific. You can't do better than this for the price. We will return." - John Stella, Tacoma, WA, 08/08/08
"This was our 6th trip to the islands – our 3rd to Maui. We did a split between West Maui and South Maui and really liked doing it that way. Less traffic! Lots of wildlife this trip – turtles, eagle rays, eels, and a monk seal. Enjoyed your beach equipment. We'll never forget getting locked inside the condo when the door handle broke!!! Thanks. (Note: We got David and Shandra out immediately and had the door handle repaired while they were enjoying the beach.)" - David and Shandra, Lubbock, Tx, 08/05/08
"Dear Pat and Berney - What a great vacation! Thanks so much for all your help in arranging this for us. The outrigger paddling was one of the highlights. All of your restaurant recommendations were spot-on. It was a relaxing, fun filled two weeks. We hope to see you again soon." - Paul, Jane, Ali & Bri, Cupertino, CA, 07/07/08
"05/29 - 06/20 2008 Thank you so much for letting us stay at your beautiful condo. We had such a great and pleasant stay. We are going to miss our stay here and would definitely stay here again." - Shida, Shilo, Mateo, & Keoni, Japan, 06/20/08
"Thanks so much for letting us stay at your beautiful condo. We had such a great time here in Maui and having you both as our personal tour guides was awesome! We will be back soon! Isa & Becky" - Isa & Becky, Fillmore, CA, 05/27/08
"Thanks for sharing your condo! Having a great time on Maui. We both would stay here again. Katy and Sara" - Katy & Sara, Seattle, WA & Bend, OR, 05/19/08
"Thank you for letting us rent this great condo. We really enjoyed using the snorkeling equipment and boogie boards. The location was great, close to everything. The condo was nicely decorated. We really enjoyed our stay. Hope to come back in the future. Enjoyed the cool breeze through the condo. :) Thanks, Lori & Matt" - Matt & Lori, Whistler, BC, 05/15/08
"Berney & Pat, We'd like to thank you for sharing your condo and insights of your beautiful island and favorite restaurants. We had a great time celebrating our 25th wedding anniversary. The beaches, scenery and food on Maui are the best. We loved your location and proximately to all the sights. Ate at Mama's Seafood House (Ono!!!) Thanks again, Jeff & Cheri " - Jeff & Cheri, Columbus N.J., 05/06/08
"Aloha Berney & Pat, We had such a great time here in Kihei! Your condo was perfect and your vacation recommendations – Blue Water Rafting and the road to Hana – were right on the money. We are off to Napili now for more adventures but hope to be back in Kihei at your condo soon! Take care and best wishes, Melody & Charlie " - Melody & Charlie, Los Angeles, CA, 05/01/08
"Dear Berney & Pat, Thank you for letting us stay in your lovely condo! The view from the lanai was breathtaking. We loved the view of the ocean (even saw some whales). The courtyard was picturesque with the added touch of so many fragrant flowers. The condo was neat and clean and in a great location. We hope to be back again! PS. The kids really loved the pool! Thanks again for making this holiday a very special one. Karen, Alex & Family " - Alex, Karen & Family, Vancouver, BC, 04/28/08
"Berney & Pat, Thank you for sharing your wonderful condo with us as it exceeded our expectations. We had an amazing vacation in Maui and staying in your condo was awesome. I will definitely recommend to people on the East Coast! We wish you all the best and we hope to be back soon! Kindest Regards, Charlene PS. Our only regret is not meeting you! " - Charlene, New York, NY, 04/20/08
"Aloha Pat & Berney, We had a wonderful stay in your condo in Kihei. Thank you for your hospitality and kindness, as well as the info on the best things to do and places to go. We found the condo clean, comfortable and well equipped. The view is awesome! Someday we'll be back. Fondly, Sandi & Jim " - Sandi & Jim, Marco Island, FL, 04/12/08
"Dear Berney & Pat, What a wonderful condo you have here. It was just like a little home away from home. It was very well equipped with everything we needed. We really enjoyed the use of the chairs, umbrella, and snorkeling equipment. Thank You! Astrid & Frank " - Frank & Astrid, Powell River, B.C., 04/01/08
"Berney & Pat, Your place was great. We had a great time. I (Rosie) even took home a strawberry on my shoulder from the beach (ouch) it was great. We hope to come back soon. Ate at Café O'lei. It was just awesome. Whale watching superb! Come to the north sometime, we have lots of room. Bless you totally. Brian, Roseanne, Jody, Chelan " - Brian, Rosanne, Jody, Chelan, Kamloops B.C, 03/22/08
"02/19/2008 to 03/04/2008 Aloha Pat & Berney. Our stay in your condo was awesome! We enjoyed the comfortable chairs, umbrella, and boogie boards on the beach. The condo was well equipped and there was no need to use the air conditioner because of the cool breeze. The view of the sunsets from the lanai were unbelievable! Hope to come back. Mahalo, Edith and Pat " - Edit & Pat, Mapleridge, BC, 03/05/08
"Thank you so much for the use of your condo. It had everything we needed ... appreciated the boogie boards and lawn chairs. Weather was perfect during our stay ... beautiful view from the lanai! Our kids are convinced that we are bringing them next time ... so we'll see! Rick & Elma" - Rick & Elma, Abbotsford BC, 02/17/08
"Berney & Pat Thank you so much for letting us use your wonderful condo. The location was perfect and the view was spectacular! The condo has everything to make the perfect vacation complete. We will see you again soon!!! :) Thanks Neil & Dana " - Neil & Dana, Edmonton, Alberta, 02/09/08
"Dear Pat & Berney It was great to meet you both and to be able to put a face to the name. Your unit was very comfortable with one of the best sunset views. We love the gardens and proximity to the beach. We also greatly appreciate your efficient web site loaded with information, which made "the process" very easy. Hope to see you again. " - Sigi & Barb, North Vancouver, BC, 01/31/08
"The condo was really nice! My brother & I had a great time at the beaches (learning how to "ride" the waves) and thanks especially for the boogie boards! Mahalo. Loved Maui and the beautiful drive to Hana." - Partho, Ananya, Pia & Arjun, Cupertino, CA, 12/30/07
"Our stay was great. Weather was perfect. The view from the lanai was spectacular. We love the location, close to beach & shops." - Mark & Cindy, Sherwood, OR, 12/24/07
"What a great place to stay. We love it… Your condo has everything that we need. Thank you, thank you, thank you. Till next time :)" - Brian & Khoi, San Francisco, CA, 12/01/07
"My second stay at your lovely Kihei Beach Bums condo at the Kihei Akahi. It was so great. I felt like I was coming home – but only better!!! Thank you Berney and Pat for your gracious hospitality and beautiful place you share! Mahalo!" - Liz, Formerly Seattle – now Maui!, 11/20/07
"Sept 2007 Pat & Berney – Your Maui condo was amazing! Just two minutes from the beach. The view of the water and sunsets took our breath away. Every morning we woke up to the sound of the birds singing and every afternoon the sounds of the swaying palms. We came for my daughter's wedding and had the loveliest condo – the loveliest decorated with the most "Hawaiian feel" of all five that our family rented. You have the best!! Thank you! I highly recommend your lovely place to others and have already done so to my friends – before I even left Hawaii!! Mahalo!!!" - Liz & Melinda, Seattle, WA, 11/12/07
"November 2007 - Thank you so much for letting us stay in your condo! We had a great honeymoon. We couldn't have asked for a better place to stay. The condo is beautiful and felt like home! Thanks. Joe and Robin" - Joe & Robin, Milwaukee, WI, 11/11/07
"Thank you so much for letting us stay in your condo! We had a great honeymoon!!:) We couldn't have asked for a better place to stay. The condo is beautiful and felt like home. Thanks!" - Joe & Robin, Milwaukee, WI, 11/11/07
"Oct. 18-Nov. 4 2007 Thanks Berney & Pat. We had a great vacation and your condo helped with its welcoming atmosphere. Snorkeling with a turtle and the Kihei Canoe Club trip were good times. Many good beach walks from Kamaole II down to Wailea. Cheers (till next time J&L) " - Jim & Linda, Victoria, BC, 11/06/07
"Thanks Berney and Pat. We had a great vacation and your condo helped with its welcoming atmosphere. Snorkeling with a turtle and the Kihei Canoe Club trip were good times. Many good beach walks from Kamaole II down to Wailea. Cheers (till next time J&L)" - Jim & Linda, Victoria, BC, 11/04/07
"After living on the island for a couple of years, I am very particular about where I stay when I come back to visit. The location & view is great! The condo is well stocked with anything & everything you would need to enjoy a day at the beach or snorkeling in the bay. Plus, the price is right! Thank you for a wonderful week." - Tory & Cindy, Chico, CA, 10/18/07
"Aug 2007 Thank you for the lovely place. After my surf sessons, swim in the clear blue water and just seeing the sights, the breeze through the condo was frosting on the cake." - Judith, San Francisco, CA, 10/10/07
"Staying here was wonderful. Being right across the street from the beach is a vacationers dream. Snorking was lots of fun seeing the sea turtle along with all the beautiful fish. The location was close to several good resturants, really enjoyed Cafe O'Lea, Freds, and Bada Bings." - Carol Miklus, Phoenix, Az, 08/23/07
"Our week in Maui was amazing! This condo was well stocked & thought out - it felt like home. We loved being across the street from the beach & close to everything. This was one of our best vacations!!!" - David & Marni, Phoenix, AZ, 08/15/07
"My husband and I spent 7 lovely days in Maui for our 10 year wedding anniversary. I can't picture a more perfect vacation. The condo had everything we needed, including beach towels, chairs, beach mats, umbrellas and cooler. It was so nice to wake up and look out at the ocean on the lanai while enjoying our coffee. The charm of the condo was amazing. Everything is the condo is upgraded,modern, and clean. We had the best nights of sleep with the cool breeze coming through the windows and listening to the ocean. In the mornings we would walk a short distance to the beach and snorkle, the sealife was amazing!!!!! This condo was so convenient and close to everything we wanted to do. I have recommended this condo to many of my family and friends and we plan on staying here again next time with the kids!" - Russ and Jenni, Phoenix, AZ, 07/16/07
"Hi! I haven't yet stayed in Berney and Pat's condo, but I know them, and know the condo must be absolutely beautiful. They do great work and take a lot of pride in their properties. And they are super nice people, who enjoy entertaining and the aloha spirit. I'm sure this feeling comes thru in their lovely condo. Can't wait to visit them soon in Kihei! Aloha and Enjoy!" - Rachel , Oxnard, Ca., 06/14/07
"Sometime in early 2007 the Guest Book in our condo was removed, stolen, or ???. The last copy we made of it was in September 2006. The comments below were copied verbatum from our first guestbook. We've never had a negative comment from any of the guests who have stayed in our condo. In May 2007 we took over management of our condo. We have updated appliances, plumbing fixtures, sinks, and decor following our original Hawaiian theme. We expect to have comments from our guests starting in June 2007. Mahalo - Berney and Pat" - Berney & Pat, Kihei, HI, 05/31/07
"Mahalo for your vacation rental once again! It was, as usual, the ulitmate with the beautiful ocean view. Looking forward to next year!" - Eric & Marilyn, Hackettstown, NJ, 08/30/06
"This was our first time to visit Maui and our honeymoon. We could not have picked a better place to spend our honeymoon. We went on a dinner cruise, which was incredible, we snorkeled at Molokini and turtle town, went to a Luau in Lahaina, visited the Maui Ocean Center and took a submarine ride (very cool!!)! We also took the road to Hana & enjoyed the beautiful scenary. This was my first time in the ocean & on the beach, the best part was walking at night on the beach! Thank you so much for allowing us to use your condo, the view was incredible! Mahalo!" - Eldridge & Jenni, Cody, WY, 06/25/06
"We loved the location! Nice view from balcony. It was our 1st time to Maui. The trip to Hana was fabulous. We hope to return next year and enjoy the island. Thank you for your hospitality. We had everything we needed to feel at home." - Rick & LaVona, Sacramento, CA, 05/23/06
"We loved staying at your "home away from home" here in Kihei. This was our 7th visit to Maui and Kihei so we're very familiar with the area. Your condo had everthing!!! We loved the view from the balcony as we ate our evening meal. Each morning we walked along the ocean path beginning at Ulua Beach and spent the mornings snorkelling there. Afternoons we toured the island. The Wailua Falls above the Seven Pools at Oheo Gulch was the highlight this visit. It was just amazing. We so appreciated and treasured finding and using your condo. Thank you so much!!! Mahalo" - James & Shelley, Regina, Saskatchewan, Canada, 04/21/06
"This is our first time in Hawaii, and so glad we picked Maui. This is also our first in renting a condo. We love it and hope to come back. This is the most beautiful island I've ever been on and will tell all of our friends and family. Thank you for sharing your condo with us. It's the best vacation I've had so far." - Bruno & Sylvie, Charlo, NB Canada, 04/10/06
"Enjoyed your suite. Clean and well equipped. Had a wonderful time." - Larry & Connie, Bridge Lake, BC Canada, 02/28/06
"What a great suite. We have been to Maui many, many times and your unit is certainly lovely. Thanks for the nice spot in Paradise. Aloha." - Garry & Carolyn, Abbotsford, BC Canada, 02/01/06
"We loved your condo in Paradise!!! It couldn't have been a more wonderful 28 nights. We are already booked for next year!!! Well, Berney & Pat - a fond aloha to both of you and mahalo for buying this lovely condo to share with us. I'll be counting the days until next summer. I will carry the glorious view from your lanai in my memories to treasure always. Aloha" - Eric & Marilyn, Hackettstown, NJ, 08/31/05
"This is our first trip to Maui and we were so pleased to have such a lovely condo in a great location to stay at!!! Would definitely stay here again on our next visit!! Mahalo!! We love it!!!" - Cathy, Adair & Anna, Jacksonville, FL, 06/22/05
"Your lovely condo surpassed our expectations!!! Great location, amenities and comfort ... our 1st visit to Kiehi and we really relaxed and loved it. Thank you for a great place!" - Rich & Carol, Los Angeles, CA, 06/01/05
"We had a great time in the wondeful place you have. Would love to come back!!!" - Mike & Amy, Austin, TX, 05/01/05
"This is our 2nd trip to Maui. You have a nice place and we loved the view of the moon over the ocean. We found people here very friendly. We would recommend this condo to all our friends. Thanks again." - Ed & Jan, Portland, OR, 04/26/05
"This is our 2nd trip to Maui. We had a wonderful time. Your condo is in a perfect location. We would definitely stay again. Thank you for the use of your home in paradise." - Bob & Mary, MN, 02/07/05
"Maui is the nearest place to heaven. We had a lovely time. Your condo was clean and comfortable. We hope to stay here again. The snorlkeling was wonderful. We swam with a turtle who got wintin 10 feet of us. The fish are beautiful here - more so than other places we have snorkeled in the world." - Jeff & Margarit, Hollywood Beach, CA, 01/09/05
"We are on our 5th trip to Maui and have stayed at Kihei Akahi on 3 trips. We really enjoyed our time here and the use of your condo. We have been on Kona and Kauai and Maui has our hearts!" - Terry & Linda, Bozeman, MT, 12/14/04
"We have just spent a month here celbrating our 50th aniversary and had a wonderful stay. Kihei Akahi is our favorite vacation resort. We've stayed at many on Maui and this is the best. Thank you for sharing your condo with us." - Glen and Nancy, New Jersey, 11/15/04