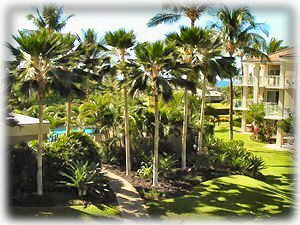 "Thank you Roger. We had a lovely stay. The condo is beautiful in garden setting. Easily comfortable for 4 adults. Great location. Walk to the beach and shops. Owners very easy to work with. Would definitely recommend it . Barb & Jim " - Jim &., Lummi Island, Wa, 11/15/2017 (VRconnection Guest Feedback)
"Thanks Roger and Liz for the use of your beautiful condo. Wanted to let you know we received the check for the damage deposit. Thanks, Vivian Hirsch. " - Vivian H., Okotoks, Al, 01/23/2017 (VRconnection Guest Feedback)
"We stayed at this property from Dec. 23 to Dec. 31, and had a wonderful time. The condo was spacious, clean, and very nicely furnished. The kitchen had everything you needed and we ate all or our meals on the spacious lanai. The resort has a great pool and two hot tubs, as well as a small work out room. It is located in the midst of beautiful resort area, so there are plenty of paths for walks in beautifully landscaped areas or along the shore. It is a pleasant 10 minute walk to the A-Bay Beach or to the Kings or Queens shops. Roger was excellent to work with and promptly answered all of our inquiries. We can't wait to return!" - Kristin W., Atlanta, GA, 01/02/2017 (VRBO Review)
"Roger was very communicative and welcoming. We checked in with no problem and were totally blown away by the condo. The furniture, decorations and design are all very tasteful. The lania is so lovely, with nice views of the trees, flowers and the ocean. We spent lots of time sitting there. Kitchen was fully equipped with top-of-the-line appliances. Beds were very comfortable. We also swam in the swimming pool and had a very good time. King's shops are of walking distance. We went shopping and had dinner there. There was the Farmer's Market on Wednesday and we bought some really nice stuff, including jam, smoked salt and ceramics. Mauna Key beach and Hapuna beach are just a few miles away. All of us enjoyed our time and thanks to Roger for the fruit basket! We will definitely come back. " - Liang H., Bloomfield Hills, MI, 12/22/2016 (VRconnection Guest Feedback)
"It was a wonderful condo while we visited the Big Island, Roger couldn't of been more kind and helpful. Golf, trails for walking, beach and plenty of shopping options for my wife. Centrally located for exploring the island as well. Can't wait to come back." - Joseph E., 11/18/2016 (VRBO Review)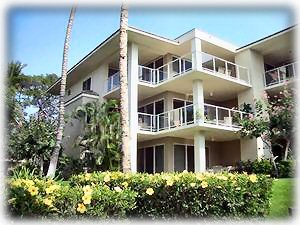 "Thanks Roger, your place was great! Thanks for everything, look forward to coming back. Hope you have a wonderful holiday season. Joe " - Joseph E., Carmichael, CA, 11/07/2016 (VRconnection Guest Feedback)
"This property is well maintained and perfectly located. I would advise renting this place only if you intend to treat it with respect. The kitchen is well stocked. In fact, we found every type of spice imaginable. The neighborhood is quiet, with good snorkeling nearby. " - Larry D., San Diego, CA, 06/26/2016 (VRconnection Guest Feedback)
"We had a wonderful time and this condo was a truly luxurious and comfortable place to come home to after our many outings. Just a short walk to the beach and a central location for exploring the rest of the island. Beautiful sunsets enjoyed each night from the lanai." - Anonymous, California, 10/11/2015 (VRBO Review)
"It was a true pleasure to enjoy such a wonderful place. Great place to relax, enjoy the view, and feel like you are spoiled with everything you need close by. Loved everything about this place and thanks for being so easy to work with. We will share info with anyone we know who might be heading to the Big Island! Thanks Again!" - CB, Firth Nebraska USA, 09/15/2015 (VRBO Review)
Aloha .. thanks for the very nice review! look forward to having you or friends visit us again!! Roger
"Just wanted to say thanks for letting us stay at your condo. It was a true pleasure to enjoy such a wonderful place. Loved everything about it and thanks for being so easy to work with. We will share info with anyone we know who might be heading to the Big Island! Thanks Again!" - Craig b., 23701 south 38th street,Fi, 09/12/2015 (VRconnection Guest Feedback)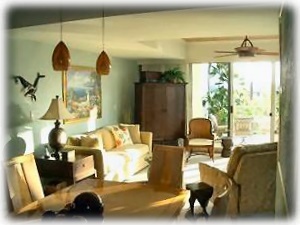 "We stayed for 5 nights and wished we could stay forever. Condo is well furnished with beautiful kitchen and bathrooms. The décor is amazing. Would not recommend this unit for families with small children. Owners were extremely easy to work with and really take care of their renters. We explored the entire island while we were here and the location made it easy to do." - Vina R., 09/05/2015 (VRBO Review)
"this is a beautiful condo. Well furnished. We explored the entire island and came back to an awesome place each night." - Belvina R., Livermore, CA, 08/24/2015 (VRconnection Guest Feedback)
"Wow, what a beautiful condo and stunning location at the Vista, within the Waikoloa Resort. An extremely well appointed condo/stocked kitchen and bathrooms were gorgeous. It was so peaceful. The lanai, with its beautiful view of the sunset and surrounding grounds and pool was where we spent most of our time before heading off sightseeing and returning at the end of each day. Easy to get to from the airport and a short walk from the condo to the Resort shops for some retail therapy and restaurants. Our trip the Big Island was to enable us to do a scuba dive with the manta rays on the Kona Coast, which was incredible. We visited the stunning Waipio Valley and drove to the Hawaii National Park to see the volcanoes. We just loved the Big Island and wished we had more time to spend here exploring (and relaxing). Thanks Roger for making the booking process very simple and easy with prompt communication and renting your beautiful condo, it really was the most special part of our trip to Hawaii and one my teenagers and family will never forget." - Joanna B., 07/20/2015 (VRBO Review)
"Wow, what a beautiful condo and stunning location at the Vista, within the Waikoloa Resort. An extremely well appointed condo/stocked kitchen and bathrooms were gorgeous. It was so peaceful. The lanai, with its beautiful view of the sunset and surrounding grounds and pool was where we spent most of our time before heading off sightseeing and returning at the end of each day. Easy to get to from the airport and a short walk from the condo to the Resort shops for some retail therapy and restaurants. Our trip the Big Island was to enable us to do a scuba dive with the manta rays on the Kona Coast, which was incredible. We visited the stunning Waipio Valley and drove to the Hawaii National Park to see the volcanoes. We just loved the Big Island and wished we had more time to spend here exploring (and relaxing). Thanks Roger for making the booking process very simple and easy with prompt communication and renting your beautiful condo, it really was the most special part of our trip to Hawaii and one my teenagers and family will never forget." - Joanna B., Castor Bay, Au, 07/08/2015 (VRconnection Guest Feedback)
"We really enjoyed our week on the island, thanks to your beautifuly finished condo. The beds were very comfortable and we were impressed with the spacious patio with views to the ocean. It was also nice to be within walking distance to plenty of restaurants and shopping. We will definitely recommend your unit to friends or family when they visit the Island of Hawaii!" - Rana R., Calgary, Al, 04/08/2015 (VRconnection Guest Feedback)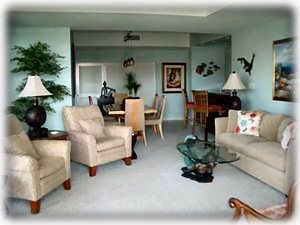 "We had a very enjoyable stay in this luxury condo . It is comfortable in every way.The view from the Lanai was more then we expected and we saw Whales almost everyday that we were there .We have been coming to the Big Island for 15 years and we have always enjoyed our stay at Vista Waikoloa . We are looking forward to see you next year . Thank You Roger and Liz" - Douglas B., Loveland,Co, 03/26/2015 (VRconnection Guest Feedback)
"My husband, adult daughter and I stayed in this beautiful condo from January 1-9, 2015. What an amazing place! Very, spacious and tastefully decorated. Having large decks wrap around the corner made for enjoying beautiful views of the grounds, a sunset and partial ocean view. The pool and grounds were lovely. My husband was pleased to use the fitness room daily. The location was perfect for walking to the beach, shopping or just exploring the area. The basket left for us was filled with delicious fruit for us to indulge in. We appreciated the phone hand shake from Roger along with him checking in with us our first day to make sure everything was in order. We would highly recommend Liz and Roger's condo to anyone making the trip to the Big Island. A perfect place in Paradise! The Waikoloa Beach area is our favorite location on the island. We would love to visit again. Thank you so much for sharing. - Jill J.," - Jill J., 02/15/2015 (VRBO Review)
"My husband, adult daughter and I stayed in this beautiful condo from January 1-9, 2015. What an amazing place! Very, spacious and tastefully decorated. Having large decks wrap around the corner made for enjoying beautiful views of the grounds, a sunset and partial ocean view. The pool and grounds were lovely. My husband was pleased to use the fitness room daily. The location was perfect for walking to the beach, shopping or just exploring the area. The basket left for us was filled with delicious fruit for us to indulge in. We appreciated the "phone hand shake" from Roger along with him checking in with us our first day to make sure everything was in order. We would highly recommend Liz and Roger's condo to anyone making the trip to the Big Island. A perfect place in Paradise! The Waikoloa Beach area is our favorite location on the island. We would love to visit again. Thank you so much for sharing." - Jill J., Yakima, WA, 01/09/2015 (VRconnection Guest Feedback)
"My husband and I stayed in this perfect condo from December 20th through the 31st and could not be happier in our decision. The furnishings were top end and the kitchen was so well stocked it was almost like being at home. And the washer and dryer were industrial grade and not the typical cheap units you find in other rentals. Another nice touch was the owner calling us on our first day to make sure we were happy and had all we needed. We also appreciated the large fruit basket that was left for us. We will be back!" - Susan S., 01/07/2015 (VRBO Review)
"My husband and I stayed in this perfect condo from December 20th through the 31st and could not be happier in our decision. The furnishings were top end and the kitchen was so well stocked it was almost like being at home. And the washer and dryer were industrial grade and not the typical cheap units you find in other rentals. Another nice touch was the owner calling us on our first day to make sure we were happy and had all we needed. We also appreciated the large fruit basket that was left for us. We will be back!" - Susan S., Apple Valley, MN, 12/31/2014 (VRconnection Guest Feedback)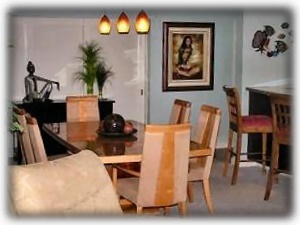 "My husband and I have stayed at various condos on the four Hawaiian Islands. Unit 206C in Vista Waikoloa was one of the better value stays. The condo feels spacious. It has been updated and has an upscale look relative to the rental price point. The second floor corner unit lanai was large and inviting; the view over the pool area and palm trees provided a partial ocean view. The condo is conveniently located near the Marriott and Hilton resorts and two shopping areas – the Queens and the Kings. During our one week stay, it provided a good base location to take several day trips and visit various nearby beaches. We are already discussing a possible return trip." - Barbara L., Genoa, NV, 12/29/2014 (VRBO Review)
"we've stayed in this beautiful condo from 10-24 to 10-31-14... it has every amenity you could wish for.... the thick cushions of the chaise lounges on the large lanai and also by the pool, were especially appreciated... highly recommend this unit.... Stan and Edie " - Edith D., Unit # 1021,Ne, 10/31/2014 (VRconnection Guest Feedback)
""Extraordinary" is a great word to describe the comfort and style of this wonderful luxury unit. The custom decor is gorgeous down to original works of art and high end furnishings. What makes this unit remarkable is it's functional and comfortable at the same time while staying in a five star condo! Watching the sun sets from our very private lani was breath-taking. Renting the adjoining unit (also owned by Roger and Liz) made for an epic whole family gathering that was easy and fun- and also gave my wife and I some privacy and time of our own to relax. " - Jim &., Portland, Or, 07/22/2014 (VRconnection Guest Feedback)
"Great 2nd story 2 bedroom unit. Well equipped. Close to the pool and office. Enjoy your breakfast with the birds in the morning and then watch the sunset with cocktails on the lanai. Easy walking access to all of Waikoloa." - golfer, Washoe Valley, Nv, 06/10/2014 (VRBO Review)
"Wonderful spot to sit back, relax, watch the waves, the sunset. Well equipped rental. Prime location. What more could you ask!!!" - Larry G., 29 Lightning W Ranch Rd Washoe Valley, Nv, 05/19/2014 (VRconnection Guest Feedback)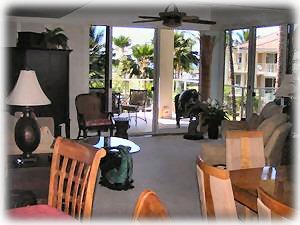 "This Condo was even nicer than the pictures depict. It functions so well from the kitchen, to the laundry, to the living space. Every inch of it is upscale. The sheets and linens high quality. The Master Bath as luxurious as my own. The shopping and restaurants within walking distance are fabulous. The nearby beach a winner. Vista Waikoloa is loaded with friendly, helpful people. The area feels safe and upscale while the amount of beautifully landscaped green space everywhere makes you feel like you have picked the lushest setting of them all. We were really happy there." - Lynda M., 05/04/2014 (VRBO Review)
Thanks for a very nice review. Glad you enjoyed your stay. FUTURE guests: please leave your phone number when making inquiry we like to ALWAYS talk to guest before making an offer! Thanks.
"Hi Roger everything was really good. The beds were not separated upon our arrival but your guy came and corrected that. The Condo was nice and clean. It was so very nice of you to allow us to stay longer on check out day. Your guy came by to clean and he was very gracious about delaying his cleaning. " - Lynda M., Faribault, MN, 04/13/2014 (VRconnection Guest Feedback)
"Roger and Liz have a beautiful condo in Vista Waikoloa- the condo is very comfortable and luxuriously furnished, with everything we could possibly need. Perfect for a relaxing holiday! The furniture and beds were very comfortable, and the master bathroom in particular is superb. We appreciated all the amenities available to us, including use of the pool, which is located very close to the condo. The kitchen is first rate, and should you like to cook you'll have everything at your fingertips. The patio is another great feature- we loved spending time outside on the balcony, eating our meals outside, and enjoying a spectacular view of the sunset every evening. We can't recommend this condo enough! One comment, which is not to detract from our experience in Roger and Liz's beautiful condo at all, is that a car is most definitely a plus when it comes to getting around Waikoloa Resort Village; and if you're looking for the nearby beach, definitely consider cutting through the Marriott Hotel for simpler, quicker access!" - Tara L., 03/11/2014 (VRBO Review)
Thank you for the positive comment. YES we agree that while you could walk anywhere in the Beach resort, a car makes everything easier.
"In the 15+ years we have been coming to Hawaii this is one of the most well appointed condos we have ever had the pleasure of staying in. Attention has been given to every detail in this beautifully updated unit including: excellent bedding, spa-like bathrooms, an upscale kitchen, and furnishings that are not only beautiful but comfortable and practical. From the oceans views where you can watch the sunset (in the winter months when we stayed) to the generous dining areas (indoor as well as outdoor) our stay in this condo truly exceeded expectations. Also, the owners do everything to make you feel like you are their personal guests in their home. The location can't be beat either for and convenience - you are a short walk to dining and shopping at the King and Queen shops as well as the complex pool and beautiful A-Bay (Anaeho'omalu Bay). If you are looking for pure relaxation and not island exploration you could easily forgo a rental car and walk to everything you need here (or take one the many shuttle services that are available in the Waikoloa Resort.) While we happened to luck upon this unit due to a short time frame in booking availability - it was some of the best luck we had during our most recent trip to the Big Island. This is definitely one unit to put at the top of your short list when considering a condo rental on the Big Island! We simply loved our stay here." - Jeffrey M., Kamuela, HI (The Kohala Coast/Puako), 02/25/2014 (VRBO Review)
Thank you for such a great review. Yes, this is our home away from home & we have done everything to make our guests comfortable. We like to always get a phone number before we rent, just so we can have a personal contact. And, it was great to talk to you before & during your stay! Come back again & tell your friends!!
"Roger and Liz, Thank you for sharing your lovely condo with us. We truly relaxed and enjoyed our stay. It was so pleasant to eat a leisurely breakfast on the patio and see whales jumping in the distance. We saw some nearly every day. Your rooms are beautifully decorated with lovely things. Thanks for making our stay so pleasant and the fruit basket was appreciated. It was delicious. Ann and Roger " - ROGER W., Ontario, Or, 02/25/2014 (VRconnection Guest Feedback)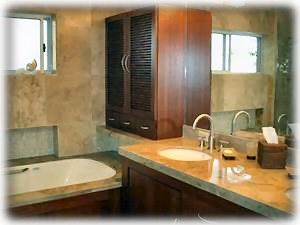 "Wife and I just spent two weeks in this condo. Truly upscale furnishings and very comfortable. Fully furnished kitchen (all the little things are there). Partial ocean view through the palms is really beautiful. We spent several late afternoons on the lanai enjoying that view. Would definitely come back. Frank B." - Franklin B., United States, 02/15/2014 (VRBO Review)
"We truly enjoyed our stay at Roger and Liz's beautiful condo in Waikoloa on the Big Island. If you are looking for a well appointed condo in a quiet complex that offers a great balcony to enjoy morning coffees and gorgeous sunsets, a pool and a gym and is walking distance to shopping and places to eat then this is the place. The pictures are true and Roger is a wonderful host providing a lovely fruit basket which we enjoyed all week. I will definitely return to this condo on my next visit to Hawaii." - L & A, Vancouver, BC Canada, 11/26/2013 (VRBO Review)
"We truly enjoyed our stay at Roger and Liz's beautiful condo in Waikoloa on the Big Island. If you are looking for a well appointed condo in a quiet complex that offers a great balcony to enjoy morning coffees and gorgeous sunsets, a pool and a gym and is walking distance to shopping and places to eat then this is the place. The pictures are true and Roger is a wonderful host providing a lovely fruit basket which we enjoyed all week. I will definitely return to this condo on my next visit to Hawaii. " - Lela D., Vancouver bc,v5, 11/17/2013 (VRconnection Guest Feedback)
"I recommend this apartment. Is located at the very good place, within a clean and calm environment. The interior is designed and arranged with a good taste and quality. The cooperation with owners is very good as well. We had a great time there. " - Wiktor P., Wierzbin, ul, 10/10/2013 (VRconnection Guest Feedback)
"I greatly enjoyed my stay at this condo. The condo itself was cheerfully and appropriately decorated, well-furnished and equipped for a lengthy comfortable stay. Nice view of the ocean, very quiet, secure, and with great kitchen, and other amenities that made it like being home only better. Close to grocery shopping, and resort shopping, and generally well-located on the west side of the island. I'd definitely return there the next time I'm vacationing on the island." - Buddy G., Santa Monica, CA, 06/23/2013 (VRconnection Guest Feedback)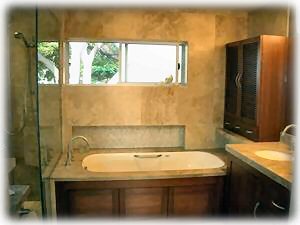 "This was our second trip to Vista Waikoloa and we stayed in another unit before that was nice. But we enjoyed our stay here even more and all of our family that stayed in other units fell in love with ours. They truly make you feel at home as soon as you walk in the door. There was a lovely fruit basket for us and little touches like shampoo, soap and lotions in all the bathrooms. The decor is just beautiful and the pictures just don't do it justice. The views from the lanai were breathtaking and you can see the ocean as well as part of the pool. But it's very quiet and once the doors are closed, you don't hear a thing. There is plenty of diving at A Bay but we found that Pukao has better visibility and we saw so many more fish and turtles there. You'll also want to go to Lava Lava by the Queens Marketplace to have drinks on the beach. Waikoloa Bar and Grill has the BEST calamari and is a fun place for pupu's. There is so much to see and do and I could go on and on but just go ahead and rent their condo, you'll be happy that you did and we will definitely be back!" - Karen C., Canby, Oregon, 06/04/2013 (VRBO Review)
"We saw the photos and said Wow!! and chose this condo for the celebration of our 10th Wedding Anniversary. When we arrived all I could say was "Wonderful", this condo was lovely, luxurious, spacious and comfortable. We couldn't have asked for more. But received a lovely surprise from the owners in honor of our big event. The kitchen is beautiful and well stocked with equipment, thank you for the well stocked spice rack, and wonderful to cook in. The living room/dining/lanai all combined made a lovely living area to enjoy comfortably. We dined on the lanai every morning and had cocktails with the sunset. We took afternoon naps on the lounge chairs to the soothing sounds of the wind through the trees, but the location was protected from being blown over. In fact between the breezes and the ceiling fans, the condo was very comfortable and needed little use of the a/c. Both rooms were spacious and the bathrooms beautiful, the second room and bath are nearly an en-suite. It was just the 2 of us, but you could easily share this condo with a 2nd couple and their would be room for all. Though I do not suggest this for families with small children. The pool area was nice, I enjoyed swimming there often during our stay and the Wiakoloa Resourt surrounding the condo complex is great, a nice beach, both up scale and low key dining options, a small grocery store (upgraded ABC store) good for some things but I suggest going to Wiakoloa Village for a real grocery store or Costco for those staying longer. Easy drive down to Kona, or north to the rest of the north Koahala Coast both directions provide options in beaches, restaurants, famers markets and shopping. Enjoy enjoy enjoy!!!! We did and to this day we rave about our stay here to all our friends. T & M, San Mateo, CA " - Melodie L., San Mateo, CA, 05/18/2013 (VRconnection Guest Feedback)
"We have stayed at several different condos at Vista Waikoloa over the years, but this property was definitely the nicest. The unit has been stylishly upgraded throughout, with a well-equipped kitchen, nice bathrooms, comfortable beds, and nice sitting areas. The spacious lanai has a partial ocean view, facing onto a quiet area in the complex, away from the road. Close to the heated salt water swimming pool, without any pool noise. The pool is big enough for laps. We just love the Waikoloa area, with all of its conveniences. We had a wonderful vacation at this condo, and would definitely consider staying here again. The owner is very pleasant and helpful, great communication." - Calgary Travellers, Calgary, 04/09/2013 (VRBO Review)
"Our recent stay in March at Tregear's Vista condo was fabulous. This was our second time renting their condo in the Waikoloa Beach resort area. What a gem of a condo in such a beautiful place. Not only do we thoroughly enjoy the Big Island but C206 at the Vistas is also a reason to come back and make more memories. And we'll be back.....hopefully soon. Thanks Roger and Liz!" - Little Falls, MN, 03/31/2013 (VRconnection Guest Feedback)
" We agree with the previous positive reviews, so will try not to repeat the same sentiments. The Big Island is amazing, enough said! You're reading this review to decide if this condo will live up to your expectations. So just to add a bit to previous reviews: --cleanliness --as mentioned, comfy bed. No small thing if you enjoy a good night's sleep! --attention to details that make the whole experience 'better'. --the lanai is protected from the north and east winds. So much better than your food and drink flying away, or on you. --sliding screen on entry door. Great airflow, esp nice in the evenings, a/c not needed. --great selection of books and subject matter to read if so inclined. --very little traffic noise. It's a busy resort so consider any condo's proximity to the main road. --last, but not least, a smooth rental process. Spoke to Roger a couple of times...he has a lovely British accent! Dan and Laurie, SK, Canada " - Laurie D., Wakaw, Sa, 02/15/2013 (VRconnection Guest Feedback)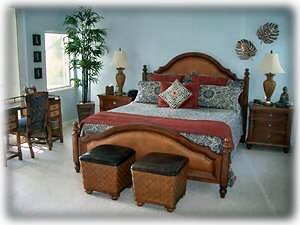 "We had a great time staying in your beautiful condo January 18 through 26, 2012. Thanks for a wonderful fruit basket. The condo is very spacious with a remodeled kitchen and bathrooms and nice furnishings. The lanai is huge and has a lot of privacy. We ate all the meals on the lanai. It was wonderful to listen and watch different birds while drinking coffee on the lanai in the morning. Everything one may need to prepare meals was provided in the kitchen. The complex is beautiful and quiet with a nice pool and two hot tubs and immaculate landscaping. There is an outside grilling area too. We did a lot of interesting things during our stay: went to the beach, surfed, went horseback riding, went on a whale watching cruise, played tennis, went to Hilo, Waipio Valley and Mauna Kea and drove around the whole island. I would highly recommend staying in this condo and would do it again. It is a very good value for the money. Thanks Liz and Roger, Monika, Graeme and kids " - Monika M., Portland, OR, 01/26/2013 (VRconnection Guest Feedback)
"This condominium owned by Roger and Liz Tregear is lovely and op to date. The kitchen is well supplied. The condo complex is well maintained and is close to shops, hotels and beaches in the Waikoloa Beach area. We relaxed and enjoyed the hospitality of their condo, the copmplex and the area and look forward to returning." - Rod M., West Vancouver, B., 01/15/2013 (VRconnection Guest Feedback)
"This is THE condo to book. Waikaloa Beach Resorts has something for everyone, Vista Waikoloa is a well kept property, and Unit C-206 is beautifully appointed, near the pool and grill area, and has a nice view of the ocean. Liz and Roger have furnished the condo with everything you will need plus wonderful art. It truly feels like you are staying in a friend's home. We will definitely stay here again." - Carol H., Denver, CO, 12/03/2012 (VRconnection Guest Feedback)
"This was the perfect place to stay during our visit to the Big Island and we highly recommend it. It is beautifully decorated and provides ALL the comforts of home. We took full advantage of the lanai to enjoy meals prepared in the kitchen outfitted with all modern appliances and particularly loved watching the spectacular sunsets every evening. The bed and furniture are very comfy. Conveniently located, it is a short walking distance to stores and restaurants at the King's Shops and Queen's Market. The pool and hot tub facilities were great and "A" Bay is only a short walk for those who like to worship the sun. Or if you like to body surf or boogy board, Hapuna Beach is a quick 10 minute drive away. The fitness centre was an added bonus for us, and the wifi ensured we stayed connected to family at home. We loved it and couldn't have asked for anything more. Hope to be back." - Anonymous, Richmond, BC/Canada, 11/03/2012 (VRBO Review)
"This Vista Waikoloa condo is absolutely lovely! Great location! It was so relaxing to eat breakfast on the lanai facing the ocean and feel the cool breezes. We loved all the amenities of the condo, which really seemed to have everything one could imagine—and then some. It was very comfortable. The location seems ideal, so near both the Hilton and the Marriott. The "A" beach with all the turtles and tide pools is gorgeous and just a short walk away. Unfortunately, we were not able to take advantage of the pool, activity room, Jacuzzis, grills, etc. which the property has to offer. We ate at the Hilton's Kamuela Provision Company, which I would highly recommend and at Roy's, which was also delicious. The molten lava chocolate cake is a must! We liked that the condo was quiet and that one could adjust the air conditioning easily. There is only a distant, partial ocean view, which is quiet romantic and enticing. Hopefully, we will be able to return to this condo and spend more time to enjoy it all! " - Vivian R., Carlsbad, CA, 08/17/2012 (VRconnection Guest Feedback)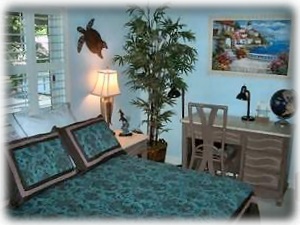 "June 2012 - Amazing condo made for an amazing vacation!! Dear Roger & Liz - Your condo exceeded our expectations. My family and I have vacationed on all of the Hawaiian Islands many times staying at all the big name hotels; this was by far the most relaxing and home from home experience we have had. Your condo is perfectly located with easy access to the beach on foot or a by car in a matter of minutes. The condo was extremely well appointed and we felt extremely comfortable and had plenty of room for two adults and two teenage boys. We appreciated the peaceful setting and although we met a few other families at the incredible pool the villas and grounds were not over run with lots of loud kids at play; unlike the nearby hotels. It was very easy to establish a vacation pace; with morning coffee and evening sunsets on the spacious lanai. The furnishings and amenities were first class and the condo is very well maintained and tastefully decorated. The shops at Kings and Queens shopping area is just minutes away and very convenient; and although we ate out a few times; we enjoyed cooking and entertaining ourselves in the condo just as we would at home. The TV/DVD and sound system was a big hit. We made several excursions: drove up to the town of Hawi and enjoyed the spectacular ocean views; Kailua-Kona for the busy tourist spot; visited several local beaches like Spencer Beach and Hapuna Beach which has to be seen to be believed. We snorkeled and swim and walked all around "A" bay which we both walked and drove to from the condo. I highly recommend the Manta Ray night snorkeling (or scuba) experience which my 14 year old son and I went on. I used the gym facility one morning and found it to be well equipped. The swimming pool was great and at 80+ feet in length was perfect for lap swimming everyday. For those reading this feedback conducting research as part of your upcoming trip to Kona; I will say that you will not be disappointed and that my family and I certainly look forward to repeating our stay at this condo. Aloha! " - Spencer L., 1461 Lighthouse Road,Sa, 06/09/2012 (VRconnection Guest Feedback)
"Roger & Liz, This was the 7th time we have stayed in your condo. Everything we want is there, fabulous furnishings/decor, sunsets off the lanai, perfect location for ALL activities. Thank you for sharing your home so graciously! It is far above ALL rental properties I have seen in all ways. We will see you again! Sandy & Joe" - Sandy d., Campbell,ca, 04/22/2012 (VRconnection Guest Feedback)
"Roger and Liz, we had a great time staying in your condo this month. We are former residents of Hawaii and this year brought some friends with us for their first visit. We were hoping that your condo would live up to the discription and it not only did that but surpassed it! The furnishings of your condo were first class, absolutely beautiful. The location was great, close to shoping, dining, and the Hilton resort. I would reccomend your condo to anyone considering a visit to the big island. " - Jim A., , 03/30/2012 (VRconnection Guest Feedback)
"You won't be disappointed!! This condo is beautiful and spacious. We enjoyed the lanai (and its view over the palms to the ocean/sunset), comfortable king bed, TIVO, ability to wash/dry clothes and used the barbecue/kitchen every night. The grounds are well landscaped and maintained. The pool is heated and the jacuzzi a nice way to end the day! A walk across the street and by some Hawaiian fish ponds brings you to the ocean. A left turn takes you by fish ponds and to the Marriot and "A" bay. A right turn takes you to the Hilton. You can also run/walk the Waikoloa loop road. Access to stores is great - 5 min drive to Kings/Queens shops. The Waikoloa beach resort area is well-located for all big island activities. We have visited every Hawaiian island and have always stayed in condo rentals. This particular condo is beautiful, spacious, relaxing and well-located. The owners are very easy to deal with and very accommodating. We thoroughly enjoyed our 10 day stay. Stayed March 2012 " - Steve S., Hingham, MA, 03/21/2012 (VRconnection Guest Feedback)
"We thoroughly enjoyed our stay at this beautiful condo! Couldn't have been better! After the long trip from Toronto, how wonderful to walk into this lovely, perfectly appointed, spacious, clean space! And an unexpectedly great ocean view! The lanai is huge - we ate most meals there while enjoying the view and sunsets! Thank you so much - we hope to come back!!" - sandi m., Oakville, On, 03/10/2012 (VRconnection Guest Feedback)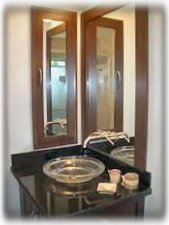 "Dear Roger and Liz, We left a note in the guest book at the condo but to reiterate a bit... Our stay of 17 days was fabulous. The condo location and view were stellar. The interior decor was highly tasteful and our every need was met by way of your accommodation for high end appliances, kitchen accessories and all linens. You can rely on our return when we are in need of a home away from home. Many thanks, Lynn " - lynn m., HI 96719,(5, 03/03/2012 (VRconnection Guest Feedback)
"My husband and I stayed a little over a week and we were extremely happy we chose this condo for our vacation. The condo is beautiful and fully stocked to the gills with pretty much everything we needed. The next time we come to the Big Island, this is the first rental we are going to look at again. Absolutely wonderful. We even saw whales from the balcony." - Sarah C., Portland, OR, 01/29/2012 (VRconnection Guest Feedback)
"We thoroughly enjoyed our stay in your Waikoloa home. We were amazed by your wonderful artwork and loved all your updates. We especially enjoyed our mornings on your deck. The Vista location is so convenient. We hope to return soon." - Linda S., Bothell, WA, 01/20/2012 (VRconnection Guest Feedback)
"This is a wonderful condo- newly updated and fully equipted ,great kitchen& master bath, comfortable beds, beautifully decorated, ocean view lanai, and responsive owner to any questions we had....and we loved the salt water swimming pool close by this unit... Jacob & Kris, Santa Cruz, ca." - jacob s., Aptos, Ca, 01/16/2012 (VRconnection Guest Feedback)
"Just returned from our visit. We have stayed in several units at Vista over the years and this is by far the nicest. Bathrooms and Kitchen were superb! Entertainment system was a bonus. The indoor and outdoor furniture were very comfortable. The owners went out of their way to make sure we had everything we needed. This is a great value at Vista!!" - Anonymous, Tacoma, 12/09/2011 (VRBO Review)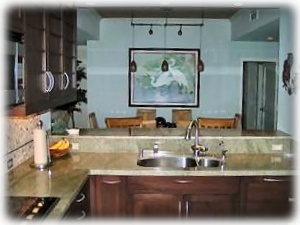 "We had a FABULOUS time in this condo. The owners were great, the decor was amazing and the fruit basket was a welcome site to travelers that arrived at 10:00 pm and were famished after 15 hours of travelling! The kitchen was used only for breakfasts, but had everything I could possibly think of. The ice maker and water dispenser in the refridgerator was especially nice. The master bedroom bathroom was amazing and I wih I had time to relax in the jacuzzi. (maybe next time!) Every morning we had breakfast outside, watered the plants, and enjoyed the view. It was a super way to start each day. We hated to leave, but hope to return! Thank you for sharing a beautiful home away from home with us! Kathy and family. Bayville NY" - Kathleen M., Bayville, NY, 07/18/2011 (VRconnection Guest Feedback)
"We LOVED our stay in this fabulous condo, what a gem!. It's everything it's advertised to be, and more! Quiet, spacious, delightfully decorated, and the kitchen had everything we needed. The view from the lanai was lovely, the location was perfect. The master bath was bigger than our son's bedroom back home! The only problem was we didn't ever want to leave. If we ever get back to the Big Island, we'll definitely want to stay here again. " - William D., Watsonville, CA, 07/07/2011 (VRconnection Guest Feedback)
"Great Place!!! We fully enjoyed our stay in this lovely condo. We will definately be back. I love cooking and the kitchen had everything I needed (which is rare). The home is beautiful and the location is also just great. Awesome owners too!! " - Deborah B., Scottsdale, AZ, 06/07/2011 (VRconnection Guest Feedback)
"We visit the Big Island every two years and we always stay at a condo in Vista Waikoloa- it is a great location and the condos have the nicest lanais. This is nicest unit we have ever stayed in- everything is high end. It was a pleasure to cook in the kitchen and the shower in the masterbath is heavenly. We were welcomed with a large basket of fruit- what a lovely surprise. We hope it will be available on our next visit to the Big Island. Aloha Clint and Debi from Albuquerque " - Debi D., Albuquerque, Ne, 05/13/2011 (VRconnection Guest Feedback)
"Absolutely wonderful condo - everything we could have hoped for. Our first visit to the Big Island and what a delight .. hope to be back and hope the condo is available! Thanks " - Gill F., Los Gatos, CA, 04/14/2011 (VRconnection Guest Feedback)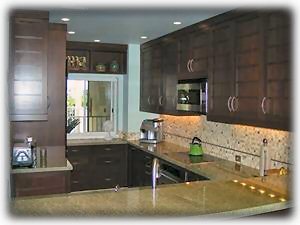 "We absolutely loved this condo. We have stayed in the Waikoloa area on several occasions and this condo exceeded all our expectations. It is better than advertised and a great value for the accomodations and location. We will be back." - T.D., Little Falls, MN, 03/29/2011 (VRBO Review)
"We had the pleasure of staying at this beautiful condo for 10 nights. The entire area exceeded our expectations and the pictures truly do not do it justice. The location is perfect, close to the beach, shopping and just a short drive to beautiful beaches. The sunsets were magnificent and we viewed them from the massive deck. The condo is absolutely beautiful, it is decorated with exquisite taste, gorgeous furniture and beautiful art work. It was an absolute pleasure to stay in such lovely accomodations and have the peace & quiet to look forward to at the end of a long day in the sun. We look forward to another stay at this beautiful location that we refer to as 'the penthouse'. Mike & Katherine" - Mike S., Surrey, BC, 03/29/2011 (VRconnection Guest Feedback)
"Roger and Liz, We absolutely loved our stay at your condo. No question, it is "better than advertised" and a great value for the fabulous accomodations & location. Thanks for sharing your slice of paradise with our family. Mahalo nui loa! Tom and Amy D, Little Falls, MN " - Tom D., Little Falls, MN, 03/19/2011 (VRconnection Guest Feedback)
"Roger & Liz, Thanks for letting us stay in your wonderful condo! It far exceeded our expectations and and we loved everything about it! We can't wait to return and stay there again! Mahalo! John & Lena & Sue " - Lena G., Nelson, B., 03/10/2011 (VRconnection Guest Feedback)
"Dear Roger and Liz, Your condo was one of the reasons we had such a great time when we stayed on the Big Island in February. Your personal touches were very much appreciated, and the beautiful decor didn't go without notice. The attention to detail really helped us enjoy all that your condo had to offer. Your support folks couldn't have been nicer or easier to work with. Location was super too...we loved being so close to the pool area. Lucky us, thanks to all your hard work! Sincerely, Linda and John D., Yakima, WA (stayed 2/10/11 to 2/28/11)" - Linda D., Yakima, WA, 02/28/2011 (VRconnection Guest Feedback)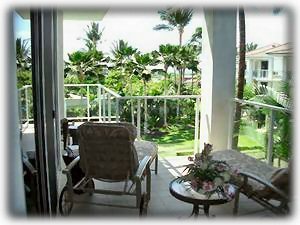 "This condo was a wonderful home base for our BIg Island vacation. It is graciously appointed with art, high end applicances and entertainment systems, and very comfortable stylish furniture. It is quiet, spacious, and a wonderfully relaxing space. The partial ocean view with colorful sunsets was very nice from the lanai. The owners and the on-site manager were very helpful. The location was ideal, close to restuarants, shopping, several golf courses, and even the pick-up point for the Mauna Kea Summit tour, which I highly recommend. The pool and jacuzzi were very nice, as were the fitness and business centers. This condo was conveniently close to all of them, yet still very quite. We will definitely stay here again!" - Desi, Seattle, WA, 11/10/2010 (VRBO Review)
""This condo was a wonderful home base for our BIg Island vacation. It is graciously appointed with art, high end appliances and entertainment systems, and very comfortable stylish furniture. It is quiet, spacious, and a wonderfully relaxing space. The partial ocean view with colorful sunsets was very nice from the lanai. The owners and the on-site manager were very helpful. The location was ideal, close to restaurants, shopping, several golf courses, and even the pick-up point for the Mauna Kea Summit tour, which I highly recommend. The pool and jacuzzi were very nice, as were the fitness and business centers. This condo was conveniently close to all of them, yet still very quite. We will definitely stay here again!" " - Desiray B., Seattle, WA, 11/07/2010 (VRconnection Guest Feedback)
"We have been going to Hawaii to vacation for over 20 + years. This is definitely one of the nicest condos we have ever stayed in. " - Mark B., Excelsior, MN, 04/07/2010 (VRconnection Guest Feedback)
"Hi Roger & Liz! We really enjoyed staying there and thought it was a wonderful condo! Thanks so much! Joy and Chris " - JoyAnn F., 3665 Fillmore #16 San Francisco, CA, 06/02/2009 (VRconnection Guest Feedback)