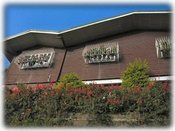 Vacation Rental Photos
Ground flo...
Second flo...
Princess R...
Second roo...
When the w...
During Chr...
Assorted f...
the tunber...
Villa Lourdes - Baguio Home
Asia/Philippines/Baguio Vacation Rental
1 bedroom, 1 bath vacation b&b sleeps 2 (1 queen bed)
The Villa Lourdes is located in the area of the famous Lourdes Grotto in Baguio City. It is actually a private vacation house owned by a former diplomat who lives most of the time in Manila. It is run by his Chef Lourdes and her assistant Karen. The owner rents out two of its guest rooms to the public. The nice thing about Villa Lourdes is that it is very quiet but is still in the city limits. The market and the Central Business District is just a jeepney ride away. The jeepney ride only costs U... (more)



Special Features of this Vacation Rental




Linens & Towels Provided
No Pets Allowed
No Smoking Allowed




Amenities of this Vacation Rental


There is a cook on site who can cook dinner for you, if you wish.



Amenities of the Resort/Surrounding Community


Villa Lourdes is located in Lourdes Subdivision. It is close to the market, the Burnham Park, the restaurants in the city. If you want to go to the beach in La Union, there are public buses that are accessible to Baguio.



Rate Information for this Vacation Rental




Nightly
Rates From
$50
50% deposit is required to confirm the booking.
All rates subject to change without notice. Please confirm with owner.




3 Month Availability Snapshot for this Vacation Rental




Property owner has disabled their availability calendar. Please inquire about availability.