Daytona Beach, Florida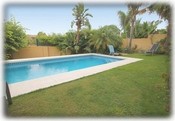 Luxury Villa For Habitation
5 bedroom, 5 bathroom villa
A pristine and modern expression of coastal luxury, this home accommodates both everyday living and elegant entertaining. As you enter through the double leaded glass doors, picturesque windows captiv...
Seattle, Washington


Prime Location, Walk To Space Needle & Pike Place, Parking, WIFI(SCS7)
1 bedroom, 1 bathroom condo
Due to popular demand, we have opened a brand new location! We work extremely hard to delight every one of our guests personally. Experience the personal touch...the opposite of what you'll get with a...