Santa Barbara, California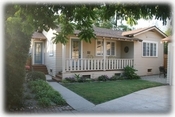 Private Santa Barbara Craftsman Cottage, Downtown, Outdoor dining, lounging
2 bedroom, 1 bathroom cottage
Come stay at this Santa Barbara, California Cottage and enjoy a host of convenient amenities while traveling. This remodeled Craftsman Cottage is conveniently located with easy access to historic and ...
Harwich, Massachusetts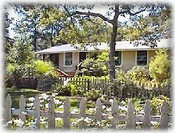 SeaChalet - A Special Peace of Cape Cod
3 bedroom, 2 bathroom home
Relax, Renew, Enjoy! Cape Cod Bike Path is adjacent - fabulous for biking and walking. Sophisticated, yet cozy ambiance. SeaChalet is truly a special peace of Cape Cod! Central AC will keep you cool ...