Manasota Key, Florida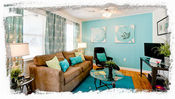 Beautifully Renovated 2 Bedroom Manasota Key Villa "Flamingo 3" 1 min. to beach!
2 bedroom, 1 bathroom villa
On charming Manasota Key only ONE MINUTE walk to stunning beach, Sanddollar Cottages offers lazy leisure time along with adventurous fun, plus modernized villas beautifully furnished by a talented loc...
Bucharest, Romania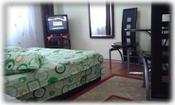 Bucharest--Dorobantilor--Apartment
2 bedroom, 1 bathroom apartment
Booking.com: Dorobantilor Apartment, Bucureşti, România - 8 Comentarii clienţi. Rezervaţi-vă camera acum! English (UK)English (US)DeutschNederlandsFrançaisEspañolCatalàItalianoPortuguês (PT)P...