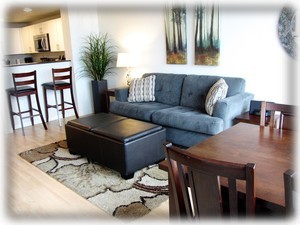 "I would highly recommend this place if you're visiting Seattle! The location is ideal for walking everywhere--close to the tourist attractions as well as the train station. You cannot beat the views! We sat on the deck watching the boats as well as the sunsets! The condo has a stocked kitchen, the most comfortable bed, and is extremely clean. The building also has a pool, gym, etc. Thank you, we will be back!" - Lori H., 05/22/2018 (VRBO Review)
"We were actually sad to leave this property, it was within walking distance to Pike Place and the Boardwalk. The unit was beautifully furnished and clean. We had been concerned due to the lack of air conditioning, but as stated in other reviews, there are very few residential buildings in Seattle that have air conditioning. The owner was kind enough to leave two large fans in the unit, but we only needed them once. We would definitely stay here again when we return to Seattle." - Christina S., 05/09/2018 (VRBO Review)
"We really enjoyed our stay at this condo. It is right in the heart of Pike Place Market and the views of the sound and the Ferris Wheel were really awesome. The condo was warm and comfortable and Debra was very responsive with any questions we had. We would definitely stay again!" - Jessica M., 04/27/2018 (VRBO Review)
"Great view of the Puget Sound and 1 block from Pike Place Market. 16 min walk to Convention Center. A nice walk, I felt safe as a woman walking alone to my conference. Pool was nice for our children. Sauna was enjoyed by my husband. Street noise was audible, but it got quieter at night. I never heard noise from people around us in the neighbor apartments. Felt safe in the apartment, beds were comfortable." - Daniela S., 04/21/2018 (VRBO Review)
"We thoroughly enjoyed our week stay in this centrally-located apartment. Target was around the corner for groceries. Beautiful view of the wheel and just a few steps from pike place market. We were in the heart of everything we wanted to experience, all within walking distance." - Danielle S., 04/12/2018 (VRBO Review)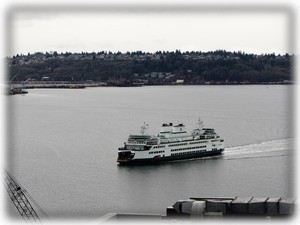 "Great apartment to stay for convenient and easy access to downtown Seattle. Amazing views from all rooms and balcony. Well equipped. Building staff were kind and very helpful." - Christopher I., 03/25/2018 (VRBO Review)
"The apartment is comfortable and very well supplied with everything you need. The view is fantastic and Debra was a delight to work with! I would stay here again!" - Jordan D., 02/22/2018 (VRBO Review)
"We had a perfect time staying here. The unit was exceptional and we could not have asked for more. After exploring the city it was so nice to come back to the room and relax. Everything was so comfortable!!! We didn't want to leave. We can't wait to stay here again. Thank you!!!!!" - Andrea W., 02/04/2018 (VRBO Review)
"This apartment was in the heart of it all...the perfect location with wonderful shops and restaurants around. I took the Link light rail train from the airport, and got off at the University Street Station...and walked downhill two blocks to Harbor Steps. I arrived early, and was able to check my luggage at the front desk while I explored. Target (with groceries) wes two blocks away, so I went and stocked up on wine and cheese and other staples for the long weekend. The apartment was clean, comfortable, quiet (for the citty) and the sunset views were phenominal! We lucked out and hit great weather mid January, and were able to spend time enjoying wine and snacks on the balcony. We had no issues, so didn't have any contact with the manager. All in all, I would stay here again in a heartbeat." - Ashley M., 01/16/2018 (VRBO Review)
"Easy access to everything" - RoseMarie L., 01/12/2018 (VRBO Review)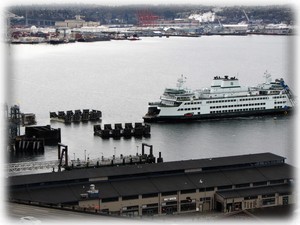 "Thank you Picture Properties for an amazing home. Located next to everything you would ever want to do. Flawless check in and check out process. We would recommend them to anyone! The views from NE 2005 were breathe taking. Thank you again for the wonderful hospitality!" - Brandie G., 01/05/2018 (VRBO Review)
"We have stayed in condo before and were very impressed. It's a great condo in a great location and is very well equipped. The Harbor Steps location could not be better for a downtown location. The parking fee was the least expensive in downtown Seattle. I can't think of anything bad to say. We really enjoyed it!" - Anonymous, Anchorage AK, 12/19/2017 (VRBO Review)
"Love the room and location is perfect!" - Carolyn C., 12/10/2017 (VRBO Review)
"Across the street from the Seattle Art Museum which was perfect since we wanted to see the Wyeth exhibit. Only two blocks from Pike Place Market. All in all a nice location but I prefer not having to do the laundry when I pay for a Cleaning service as part of the rental agreement." - Joanne F., Santa Fe, NM, 11/28/2017 (VRBO Review)
Please note that we request our guests simply start a load of towels before check-out (the stackable machines are small, so it helps our housekeeping team a great deal). It's not a requirement at all. We don't ask our guests to strip beds either. It's nice when the laundry is started, but we'd never mark a guest down or even bring it up if they did not do it. We did grant this guest a late check-out, but it still would not have been required. Please let us know if you have any questions. Thanks! Debra, Picture Properties
"This is a great apartment. Perfect location only steps away (literally) from the waterfront. Easy to get to from SeaTac using light rail (stops a block away) and super convenient for downtown/PikePlace/etc. Kids loved the splash pool when I was in the hot tub." - Carl K., 11/28/2017 (VRBO Review)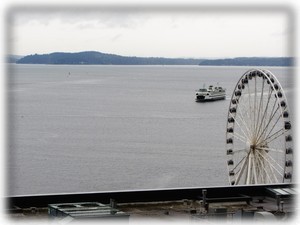 "We stayed in this unit for a short trip to Seattle in October. The apartment was in close proximity to the market, the aquarium, and more. The unit was well equipped with everything we needed including basic toiletries, laundry supplies, and kitchen equipment. Checking in was also efficient as this complex has a 24hr concierge desk. I would highly recommend this unit!" - Wendy C., 10/24/2017 (VRBO Review)
"Loved it." - Paul S., 10/16/2017 (VRBO Review)
"We picked this location from the map, and couldn't have found a more convenient place to be to visit Seattle. Just a few blocks in one direction was the Pike Place Market, and a few blocks in the other direction was the dock for ferries and water taxis. A train from the airport left us just 2 blocks away from the rental, in the transit tunnel that runs through downtown. There is no air conditioning, and we didn't need it in late September, but the location is quite noisy with the windows open. This could be a problem in warmer months. There is no television in the bedroom, but this only affects TV addicts (like my wife). Nice views from the balcony, and many amenities we didn't have the opportunity to use." - Mark B., 10/14/2017 (VRBO Review)
Just thought we'd mention that we do have another 1-bedroom at Harbor Steps that has a TV in the bedroom (if that is something you're looking for). It's VRBO 499060 and it has great water views.
"The location of this apartment at Harbor Steps was perfect for seeing the sights of Seattle! Close to Pike Place Market as well as just a few blocks from the light rail station. Also walking distance to historic Pioneer Square. Apartment was immaculate; comfy bed with a partial view of the waterfront. One minor drawback (for light sleepers from a small town) is the freeway noise during morning rush hour, but that's city living! Concierges were very helpful. I highly recommend this apartment!" - Beth F., 10/10/2017 (VRBO Review)
"Great lo location great staff cobdo was fabulous would recommend this place to everyone" - Sarah K., 10/05/2017 (VRBO Review)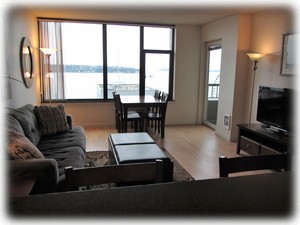 "We had a great time! Debra was awesome to deal with. Amenities are great. Even was able to make seafood pasta from great ingredients from the Italian and seafood vendors at the amazing Pike Place Market. Thank you !!" - Anonymous, Hudson, WI, 10/02/2017 (VRBO Review)
"We really enjoyed our stay. The unit was clean and comfortable and we loved the view and the location. In terms of constructive criticism we would have appreciated more towels There were only two bath towels and factoring in trips to the pool and daily showers this seemed less than adequate." - Sheila L., 09/22/2017 (VRBO Review)
Thanks for the review! We are sorry (and surprised!) there were only 2 towels! We usually have a couple hung in the bathroom, plus more under the sink (not sure if they looked?). We also have pool towels in the hall closet. They didn't ask, or we would have made sure they had more immediately. Darn! We always ask our guests to let us know right away if there are any issues. Most things can be addressed same day, if not next day. Thank you! Debra, Picture Properties
"My husband and I spent 4 nights here and could not have been more pleased with the accommodations! The apartment was very clean and comfortable and had everything we needed! We walked everywhere, but if you want to explore parts of the city that are further away, transportation is close by. If you're going to a football game, pleasant walk to Century Link stadium through Pioneer Square. If you're tired after a game, pedi cabs are plentiful and are a fun ride back to the apartment. Pike Place Market is a block up the street, 2 block walk to the waterfront and ferry excursions including the King County Water taxi that takes you to West Seattle ( 15 min ride) where the view of the Seattle skyline is breathtaking. There is a wonderful little neighborhood grocery store in the complex that has anything you will need, including a good selection of wines and fresh salads,fresh fruit etc..to have in the apartment. Vonn's restaurant next door has the best burgers & other restaurants are close by that are also great.Great view of ferrys coming in and out from the small but comfortable balcony. We would highly recommend this apartment and would definitely stay here again when in Seattle. Oh, and the Seattle Art Museum is across the street! Thanks, Harbor Steps and Debra for a wonderful place to call home for a few days." - Jennie T., 09/08/2017 (VRBO Review)
"We enjoyed our stay and like hanging out in downtown Seattle. Had a late checkin and had no problems getting checked in, front door staff very friendly and helpful." - Chuck H., 09/06/2017 (VRBO Review)
"The only reason I would say anything bad about this place is so people don't book it, which would enable me to book it again ;) Great property, would hate to have to book somewhere else" - SecretFan87 , Surrey, BC, 08/14/2017 (VRBO Review)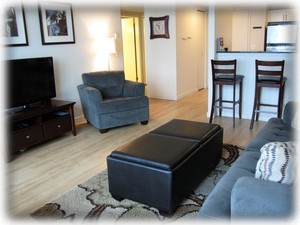 "My husband and I stayed here with our young child. The place was at a perfect location for us to walk to everything that we wanted to see. My son also loved the pool on the property." - Callie P., 08/11/2017 (VRBO Review)
"The property was quite nice, clean and comfortable. Went for a weekend getaway to enjoy a cooler summer experience from the SW desert. Don't go during a heatwave!! They had 2 portable fans we used in the bedroom & living area but it was so unusually hot we weren't able to sleep even with the door & windows open all night as the bldg has no a/c. The front receptionist was quite helpful as to where to find what we were looking for. The location was fabulous. The swimming pool was advertised as heated - the room may be, but the pool is not and was a big disappointment as I workout in water daily and was too cold to enjoy. Overall we totally enjoyed our stay although the price was a bit high for our budget." - Sharman S., 08/10/2017 (VRBO Review)
Glad another guest had a nice time. FYI, the pool is kept at 78 degrees, and most heated pools are 78 to 82 deg, so it is indeed heated. Maybe this person was used to an 82 degree pool, so they felt it was not heated. They were visiting Seattle during an uncommon heat wave. If AC is very important to you and you're coming in July or Aug, I would suggest to get a hotel room with AC. We don't advertise AC, and it's in our rental agreement and arrival info that we do not have AC at Harbor Steps (like 85% of all Seattle area residences). Most of the summer, it's quite lovely (average high temp is 75 deg). And price-wise, we're much, much less than neighboring double queen hotel rooms. This location is great, and that is why we're typically booked solid all summer long. Let us know if you have any questions. Thanks! Debra, Picture Properties
"Basic apartment with everything you need from location to views. This place has it all. Debra, the host, is just a phone call away and ready to help if you have questions or need anything. Better than any hotel room. If you looking for the sweet spot. This is it." - zen traveler, sonoma county, calif, 08/03/2017 (VRBO Review)
"We've stayed with Picture Properties several times and we'll keep coming back!" - Janie M., Tiburon, CA, 07/29/2017 (VRBO Review)
"Wonderful location next to attractions, cafes etc. Clean, small balcony. BUT no air conditioning. This is probably not needed 90 percent of the time - but it was hot with no air circulation. If we opened the windows as instructed to cool the unit - then we had bugs fly in. So we had to choose between bugs or reasonable temperature." - Karen R., 07/28/2017 (VRBO Review)
Please note, the bugs downtown (that high up) are not bad at all. I'm sure a fly could get in, but it has not been our experience (or our other guests) to have a lot of bugs in the units.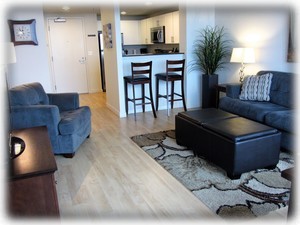 "Great location one block from Pike's Place. Great restaurants and attractions within walking distance. Very convenient parking and elevator directly from garage to room floor." - John H., 07/22/2017 (VRBO Review)
"Location, cleanliness, well appointed and well furnished! All in all: very satisfied with the unit." - Richard & Susan A., Stoughton, WI, 06/26/2017 (VRBO Review)
"We spent a week here, it was a perfect stay in a great location. Everything about it was awesome. Walk to Pike's market, restaurants, monorail, light rail stop. We had a fantastic time" - Jody S., 06/25/2017 (VRBO Review)
"Stayed in SE tower, excellent location, close to many good restaurants and the waterfront. Would stay here again" - Jeffrey L., California, 06/19/2017 (VRBO Review)
"What a great location this property is, spent a long girls weekend here and truly thought this was a perfect spot, close to all touristy places and renting a car for a day was easy too as the downtown car rental office was about a four block walk. Was able to cook food from the market, and yet close to so many restaurants. One block from the light rail as well, so convenient. I would definitely stay here again! Highly recommended!" - Katie B., 06/01/2017 (VRBO Review)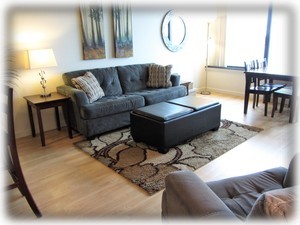 "We stayed at this property for a week and did not want to leave! It is in the best location with easy access to everything you could want in Seattle! The apartment is beautifully appointed and we only had one teeny tiny problem with the hair dryer, which I mentioned off-hand to the owner in an email and BOOM...the next thing we knew, a brand new hair dryer showed up. We never had to worry about anything and always got a quick response to all of our questions. Absolutely loved our stay here!" - Korey W., 06/01/2017 (VRBO Review)
"This spot was perfect. Right in walking distance to everything we wanted to see and do! All the conveniences of your own apartment with all the luxuries of a hotel!! A must stay. We will be back for sure!" - Jeff M., 05/26/2017 (VRBO Review)
"Enjoyed the stay very much!!!" - Greg G., 05/11/2017 (VRBO Review)
"We really enjoyed our stay. We loved the location, it was great for getting around the city. Nice view." - Ben S., 05/05/2017 (VRBO Review)
"Perfect location Easy access from Train & buses. The condo was clean and furnished well. Easy checkin and helpful staff at front desk. Would highly recommend." - Brenda I., 04/17/2017 (VRBO Review)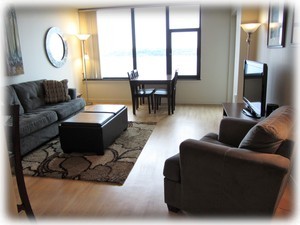 "I want to extend our appreciation and thanks to Debra (Property Manager). When we arrived the prior guests must've fried fish and the unit had a very strong smell. We tried airing it out, but it didn't seem to help. The unit was VERY CLEAN and not the fault of the Owner!! Debra went out of her way to help us to relocate to another unit. Although it was an inconvenience, we understood that it was NOT the fault of the Owner. We were pleasantly surprised that the other unit was just as nice, in a great location, beautiful views, beyond clean and felt like home. I would highly recommend any of the Picture Properties! When all is well you don't realize or appreciate all the hard work that goes in on the property management side of things. But, when there is a snafu - that is when you truly can judge the overall customer satisfaction level. Again, Debra went above and beyond for us!! We can't wait to come back to Seattle and will specifically look for a Picture Properties unit!" - Kari S., 04/12/2017 (VRBO Review)
"Clean and easy to get around town. Close to the waterfront, Post Alley, a block from Pikes market, and across the street from the Seattle Museum. Really enjoyed our stay with the amenities of home!" - Timothy Y., 04/09/2017 (VRBO Review)
"The location was outstanding for all we wanted to do. We were busy everyday with one day sleeping in and hanging out swimming. It didn't matter if it was windy or raining as there was something to do no matter the weather. The staff were friendly and helpful. We loved Noi restaurant and the server was a kick. We wished we had more time at Museum of Pop Culture and the Seattle Art Museum. The Gum wall is a unique experience and there is a soup salad place hidden in Pike Market deep that has the best burgers and fries." - Kristy B., 03/31/2017 (VRBO Review)
"Such a great place!! So close to everything downtown. Will definitely be booking this again in the future!" - Keri F., 03/26/2017 (VRBO Review)
"My daughter and I had a wonderful 2 nights in downtown Seattle. The condo was clean and well equipped. Location was excellent and Debra was more than helpful during our stay. We will definitely be staying here again! We had a wonderful trip!" - Jaime B., 03/23/2017 (VRBO Review)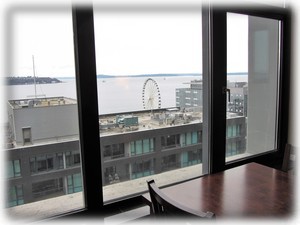 "Couldn't ask for more - well appointed, comfy bed and sofa, large bathroom, all in a great downtown location. Debra was easy to work with and provided us with all the information we needed for our visit. Would definitely stay here again in the future." - Peggy D., Long Beach, CA, 03/08/2017 (VRBO Review)
"Harbor Steps is conviently located for pike place market and downtown Seattle activities. Easy check in/out. The apartment had everything we needed. Thx." - Jonna A., Pasco, WA, 02/19/2017 (VRBO Review)
"Great location in the heart of downtown Seattle" - Joe V., Racine, WI, 02/13/2017 (VRBO Review)
"We really enjoyed our stay. He was convenient to shopping, restaurants and sights. The apartment was well equipped for cooking with full kitchen. Only negative was we were only able to receive one channel on the TV and the Aero Bed would deflate over night requiring attention." - Betty L., 02/13/2017 (VRBO Review)
So sorry to hear about the TV! We have tons of stations. Had they called me, I could have walked them through fixing it. And had we not been able to, we would have called our cable carrier to get it straightened out. The next guests had all the stations, so not sure what happened there. And we also have an extra brand new airbed at the front desk we could have given them had they asked. This review is the first we have heard of it. This is why we say in our arrival info to PLEASE let us know about any issues during your stay so we can get them taken care of quickly. Thanks! Debra, Picture Properties
"Very comfortable and convenient to shops, restaurants and the arts." - Eva V., 01/28/2017 (VRBO Review)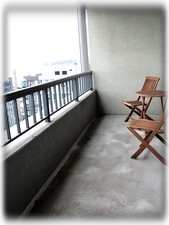 "We LOVED our stay here over the Christmas holiday! Check-in was a breeze and we were delighted at how helpful the staff at the front desk were with making restaurant recommendations and giving directions. The unit was comfortable, spacious, well-stocked, and the large windows had an amazing view of the water and ferries coming to and fro! The building was 2 blocks from Pike Place Market and there were SO many restaurants and shops just out the front door! You can take the Harbor Steps (or the handy elevator!) down to easily access the ferry terminal/acquarium/water front dining. Also, there is a little market located 1/2 way down the Harbor Steps that has almost everything (deli, groceries, toiletries, wine, etc). The unit is 1 block from the Four Seasons hotel which we used to book tours (e.g.-Boeing Tour), and they could have been more helpful. We will be back and we will certainly be booking this unit again!!" - ann marie e., 01/04/2017 (VRBO Review)
"We had multiple business and personal agendas requiring two stays in Seattle during the month of November. Both apartments were above our expectations in spaciousness, comfort (great beds) and high quality of furnishings. We cooked in the well appointed kitchens, we entertained, we enjoyed the privacy as a beautiful refuge. Because of its central location, Harbor Steps gave us easy access to buses and trains; we never took our car out of the garage until final departures. The apartments were both amazingly quiet. We enjoyed the outside porches in both apartments, and especially from the 16th floor watching the ferries glide past. Kudos to the owner for being so very responsive to our questions and adjustments during the months previous to our arrival. Highly recommend these apartments to anyone, adults with and without children. There were many good restaurants nearby, especially right within the block of Harbor View and we often took advantage of generous Happy Hour offerings. Parking was easy, concierge always helpful. We will definitely come back!" - Marguerite F., 12/06/2016 (VRBO Review)
"The best thing about this rental was the......location. We flew in from L.A. and didn't rent a car. We took the Link train from the airport to University Station, about 2 blocks from the apartment. Easy, peasy. Across the street is the Seattle Art Museum, which was really nice. 2 blocks to Pike Place Market. A few hundred yards (seriously downhill) to the waterfront where there is the Great Wheel, Aquarium and ferry & harbor cruise terminals. Many restaurants in easy walking distance. I really recomment the Noi Thai restaurant just outside the apartment building. As far as the unit itself, it was OK. Pretty small with a decent view, mostly the industrial end of the harbor. Everything was provided as promised. There were a few technical problems which could have been fixed right away but I told Debra to hold off until we checked out, so we wouldn't have to deal with repair people. All in all, no complaints--the location more than made up for any deficiences in the unit." - Jim B., Rancho Cucamonga, CA, 12/03/2016 (VRBO Review)
We are glad this guest enjoyed staying at Harbor Steps with Picture Properties. The unit is 700 sq ft, which is pretty good sized for a 1-bedroom. Not the largest of bedrooms, but pretty spacious. We advertise as a partial (not full) water view, so look at our photos carefully and read the captions, because they do accurately represent the unit and views. There was a microwave light out, and a TV issue with some channels, and as soon as he checked out, we had them addressed. Like he mentioned, we could have taken care of it same day while he was out and about, but he decided he wanted us to wait until after his stay. Thanks again!!
"Loved this property. The location was great, view was great and the property was very clean and nice. My husband and I stayed here for the weekend and absolutely loved it. We were only a few minutes walking distance from Pike Place Market and the water front. We would def. come back and stay here again. Easy to check in & check out and the apartment was very clean and the property was well kept. Highly recommend. :)" - C F., 11/12/2016 (VRBO Review)
"The property is located in a great location if you like the market area. We were able to walk everywhere downtown and the market. The unit was clean and comfortable. The television remote does not work well." - Lisa G., 10/18/2016 (VRBO Review)
This is the first we heard about the remote (reading this review). I'm sure it's a simple battery fix and we'll take care of it right away. Perfect example of something Picture Properties could have fixed during their stay (likely same day) had we only been informed. Thank you! Debra, Picture Properties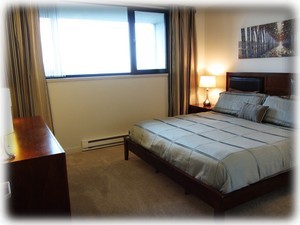 "The property was clean, well stocked, and exactly as described. Living room furniture was comfortable, the mattress could use a flip or replacement. The roof deck on the 5th floor was very nice for relaxing with a glass of wine before dinner and watching the sun go down. Didn't use the gym or pool. Picture Properties was easy to deal with, check in and check out were easy, and it was nice to have 24 hour front desk support. Location is great (try Locesho for dinner, the Bolognese was so good!, and Vons for lunch, the pesto goat cheese flatbread was AMAZING)). It is important to understand how weirdly warm this unit is. With the heat off and windows left open all day (outside temp about 60 degrees) when we returned to the condo in the late afternoon it was in the mid to upper 70s in the condo, and noticeably warmer than the hallway. Had to leave the patio door open when we went to dinner to cool the place off. The light rail was conveniently located and we took it to the airport." - Patty E., Where do you live?, 10/16/2016 (VRBO Review)
"Excellent location with a lovely view of the ferry dock. Easy, one block walk from the light rail station. Very clean. Nicely supplied with tea kettle, detergent, paper towels, kleenex, etc. However, the heat from the afternoon sun (even with the blinds closed and fans) was uncomfortable." - Mark S., Cupertino, CA, 10/04/2016 (VRBO Review)
"Nice, clean, comfortable 1bedroom place. In a great location close to bars and restaurants. Just a few blocks to Pike Place Market. If it's available, you can use the Towne car and Driver for a price of course instead of a taxi. We would definitely stay there again." - Lori N., Michigan, 09/16/2016 (VRBO Review)
"We had a wonderful experience at this condo- the unit was spotless and beautiful, check in/ out was easy based on the pre-visit email & instructions, and we were close to everything. There is even a view of the ferry and water. There's a small market right down the steps and easy access to grab some milk or snacks if needed. Pike Street Market is around the corner, SAM is across the street, the aquarium & pier are a quick walk with some flat running paths along the water past Olympic Sculpture Park & beyond. Downtown and Pioneer Square are each a few blocks away and an easy walk; you can catch a quick monorail trip to the Space Needle & Glass Museum from Westlake Center in the downtown area, or walk the 2 miles of the weather is nice. Walking to see the Mariners or Seahawks is also doable from this location. Getting in and out of the garage and onto I-5 was easy when we needed to travel out of the city for a few day trips. Lastly, the food was excellent. We were able to make dinner from our market finds as well as experience all of the local fare. Well worth the cost of staying here to have access to so much of the city! Highly recommend!" - Sarah T., 09/05/2016 (VRBO Review)
Great review - thanks! Just a note - we are smack in the heart of downtown Seattle - walk out the door and you're there. Also, the distance to the Space Needle is just 1.3 miles if you'd like to walk. Let us know if you have any questions! Thanks, Debra, Picture Properties
"Book last-minute for a two-day stay. Location was excellent, unit was Immaculate. However we were uncomfortable to the lack of air conditioning in August. A portable air conditioning system would be an excellent choice to make this the ultimates stay!" - asedf d., 08/16/2016 (VRBO Review)
So glad this guest enjoyed their stay! A portable AC unit would be nice, but they still need a place to vent and we don't have that option at Harbor Steps, unfortunately. Luckily, it is only hot a few days a year in Seattle!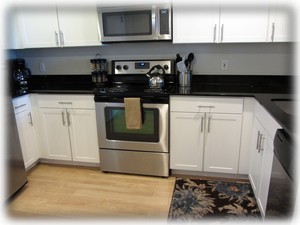 "This was our second stay in this suite. And we loved it as much as the first time! Just blocks to whatever we needed or wanted and easy transportation everywhere else. For the second time we hit a bit of a heat wave and although there is no air conditioning there are two stand up fans and the windows open, so we were able to cool the apartment. Having the great weather to sit on our little balcony and have a glass of wine while looking out on the harbor was worth the trade! Love this apartment and Debra is great to work with. We will be back for a third time." - Brenda B., 08/02/2016 (VRBO Review)
"Clean, everything we needed, nice work out facility, all for a reasonable price!" - Maria S., 07/20/2016 (VRBO Review)
"This one-bedroom apartment rental was very clean and comfortable, that included a full kitchen, bathroom, washer and dryer; and just like the description, this place is located a block away from Pike Place Market, with a beautiful view of the harbor. We used the Light Rail from the SeaTac Airport and got off University. The Harbor Steps apartment complex is located just a couple of blocks away. The place is centrally located with many restaurants, shops, and transportation systems nearby. There's also a Target up the street. The Emerald Trolley stop is across the street, at the corner in front of the Seattle Art Museum. We did not need a car. The contract and confirmation we received included very clear instructions. Since there were 4 of us (my husband and I, and our 2 college kids), we did utilize the aerobed that was provided. I contacted the property manager, Debra, to see if the front desk can hold our bags since our plane was arriving early in the morning, and she did quickly respond saying that the front desk can hold our luggage, and that we may be able to check-in earlier as well. When we checked out, the front desk was able to hold our luggage at that time as well. We really enjoyed our visit to Seattle and our stay at this rental. I would highly recommend staying at the Harbor Steps to anyone visiting Seattle. This place is so much better than staying at a hotel, definitely!" - Stacy F., La Palma, 07/18/2016 (VRBO Review)
"This apartment was a great location for our fist visit to Seattle. It is so close to all of the top tourist attractions. The apartment was roomy and very clean. I would definitely stay here again." - Anonymous, Medfield, MA, 06/15/2016 (VRBO Review)
"Great location and ameneties! Close to market and restaurants for family while I was at a meeting at Convention Center, which was close by (bout 10 min walk). Had extra stroller we weren't expecting (thanks) and great views fro room and patio. Very helpful and prompt with parking help. Much better than hotel with in room laundry and kitchen with all basic neccessities! Will definitely recommend!" - Crystal L., 05/29/2016 (VRBO Review)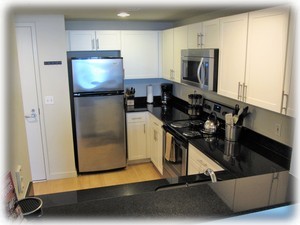 "Everything in this unit was as advertised. It was very clean and quiet. There was a dog down the hall that you could hear when you went to the elevator, but we could never hear it in the unit itself. We didn't cook anything other than oatmeal and coffee, but everything was there if you wanted to. It was great having the washer and dryer. As stated in the description there is no AC in the unit, we figured we'd be fine in early May, but we had a couple of 80+ degree days and came back to a warm apartment. Even with keeping windows and fans open and running all night so it was comfortable and even cool in the morning, when we came back from our adventures in the evening it got quite warm. But we knew this could be the case. Under normal Seattle temps this would not have been an issue. Liked watching the ferries load and unload while having breakfast and checking my email. The internet speeds are very quick, I was impressed. We would stay here again. We arrived sooner than check in and dropped our bags and went about town, Debra called us when the unit was ready ahead of check in to let us know, which was awesome! Our deposit was refunded promptly and Debra was also quick to respond to any questions we had leading up to our rental. To be honest, if there had been normal Seattle temperatures we would have given this 5 stars, but as I said we knew going in there was no AC. We rode the train in from airport, station only a block away. Everything we wanted to do was within walking distance. Vons downstairs was also great, and Target was only two blocks away." - Robert S., Boise, Idaho, USA, 05/19/2016 (VRBO Review)
"Very comfortable, well located 9th floor apt with balcony, partial view. Comfortable, clean and centrally located just a few blocks from Pike Mkt and across the street from the Seattle Art Museum. Owner/agent was helpful and quickly responsive to questions. There is no a/c; this is stated clearly in the information provided- not a problem. It's a good idea to close the living room blinds during the day time though, especially if you are going to be away at that time. Would return; would recommend to friends and family." - david f., 05/11/2016 (VRBO Review)
"Fully stocked kitchen and nicely finished out unit. We were able to easily walk to the water front, pike place, space needle, and to the Underground. Great base of operations. Worthy home away from home. $14 uber to Ballard and $6 to Capitol Hill. We took advantage of the gym, but not the hot tub and pool." - Rob K., 05/06/2016 (VRBO Review)
"We had a wonderful and relaxing stay in your apartment... it was a perfect staycation. You should know that your house cleaners left a load of laundry in the dryer and in the washer... we dried the one load and folded both loads." - Hawaiibound, Port Townsend,WA US, 05/03/2016 (VRBO Review)
So sorry about the laundry in the machine! Our housekeeping team had multiple cleans before this stay and it was an oversight on their part. We apologized to this guest. This is not something you can expect if you stay with us at any of our apartments. Let me know if you have any questions. Thank you! Debra, Picture Properties
"This is by far the best location in downtown Seattle. Close to Pike place market, the waterfront piers, shopping, and restaurants. The unit is very well kept and clean and the owner is super responsive. We will certainly be staying here again!" - Jeni K., 03/22/2016 (VRBO Review)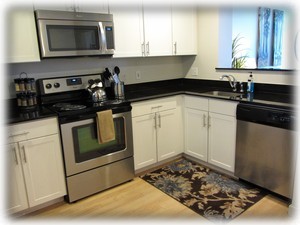 "This is the third Picture Properties apartment we've rented at Harbor Steps so we knew it would be nicely furnished, fully equipped and very clean and comfortable. The view of the Sound was a bonus-- just spectacular, especially at night. We look forward to our next stay." - Nancy M., -, 01/19/2016 (VRBO Review)
"Accurate listing. Kitchen has only the bare essentials. No one ever actually lives in this place, so it feels more like a resort condo unit that's always in the rental pool. However, we were able to cook a few meals here (saving a ton of money.) Balcony is very tiny, but yes, technically two can sit. Bedroom is very comfortable. Laundry in unit is great. Living room ottoman hides some some extra blankets. There is a yippy dog in 907 but you can't hear it from the unit, only in the hallway. The pool is in the NW tower, a short walk from the lobby. It's only 3' deep but was good for a basic swim. Sauna's took a long time to warm up but eventually worked. We used the community BBQ area one night - but it appears you have to sign up in advance. Luckily for us, there was an opening the evening we wanted to use it. And you're a couple of blocks from Pike Place Market. We liked the Crumpet Shop, Left Bank Books, and Los Agaves (Mexican Street Food). The Homeaway App was useful a couple of times. Overall, a good value for the location." - Anonymous, Maine, 10/12/2015 (VRBO Review)
We felt the need to clarify a couple things this guests mentioned. The kitchen has MUCH more than the bare essentials. I'm not sure if this guest was hoping for food items (which we don't supply except for spices and coffee). In addition to standard pots, pans, dishes, bowls, plates, and glasses, we also have red and white wine glasses, casserole dishes, a blender, toaster, muffin tin, pizza slicer, pizza pan, spatulas, cookie sheets, mixing bowls, tupperware, vases, etc. We are not in a rental pool (doesn't exist at Harbor Steps). When you book this unit, you'll be working solely with Debra from Picture Properties and we can answer any questions about this unit or Harbor Steps that you may have. Also, the swimming pool is in the SW tower (not the NW tower). This is the first anyone has mentioned a dog in another apartment, so it's obviously not an issue in this unit (we'd switch units if it was). Our housekeeping team (down there a few times a week) has also not mentioned it. The BBQ's on the SE tower 5th floor are first-come, first-served, not reserved in advance. If you have any questions during your stay just ask, as we are readily available to answer questions via email or phone. Hope that info helps you make a decision! Thank you! Debra, Picture Properties
"We are from Texas and were concerned about renting a place without AC, especially in August. But I have to say it was not a problem. There are two floor fans in the apartment that kept the air moving and it was fine. A couple mornings we had to turn off the family room fan :-) . We highly recommend this apartment, location and management company. Very easy check in/out with a friendly 24x7 front desk person on site. Each morning we would walk to breakfast, check out the town and plan the day. Easy walking to Pikes Market, everything on the waterfront, shopping, eating and more. About 1 mile or 20 minute walk to the Space Needle. If that is too far for you, then grab a taxi or better yet Uber. The apartment is updated, comfortable furniture, comfortable bed and well stocked kitchen (even had a double hinged wine opener :-) )." - Cruisinbound, Murphy, TX, 08/31/2015 (VRBO Review)
"My family stayed here for 3 nights and found the location perfect! I went to The International Dota 2 Championships at Key Arena and it was a 15 min or so walk. No car needed. Very clean. Would stay here again next time for sure. Two (very) small things: The front of the fan in the living room wasn't on very secure and the airbed wouldn't stay inflated the whole night while my 5 year old slept (he was hitting the floor by morning). Like I said, small things but I feel it needs to be addressed." - SecretFan87 , Surrey, BC, 08/12/2015 (VRBO Review)
So glad this guest had a wonderful time. Please note, had they let us know about the airbed before this review, they could have stopped by the main lobby where we keep a spare new airbed. If there is anything you need during a stay, just ask!! Thanks! Debra
"As others noted, the location is ideal. Right next to Pikes Market, wonderful restaurants and great shopping. Very clean and well equipped apartment . Walking distance to everything. We especially loved walking to the ferry terminals and taking day trips to other islands. Also if you are into taking longer walks you can get to the Space Needle, Chihuly museum and other fun attractions. The fact that there was a washer and dryer made it a perfect stay." - Barbara R., 08/08/2015 (VRBO Review)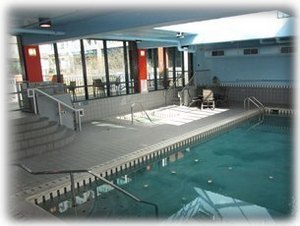 "Great location! I went with my teenager boy, we have a great time. You don't need to have a car, the location is perfect! The apartment is very comfortable, it has a market across the street and down the stairs in case you need to buy water and snack. We had a lot of fun!" - Vane, Studio City, California, 08/02/2015 (VRBO Review)
"Tastefully furnished apartment in a perfect location to walk to everything! Comfortable bed, well supplied kitchen and a great BBQ area with spectacular views. Very nice building and amenities, felt very secure. The only negative was the lack of AC. Being on the 9th floor, it was uncomfortably stuffy and hot even with the window and door open. Unfortunately, the outside noise of traffic is constant. The fans made it bearable but the apartment never got very cool. We learned to shut all the blinds to keep afternoon sun out during the day, then we would prop open the hallway door when we got back and allow the building AC to flow in until bedtime. In all, not a big deal as we never spent much time in the apartment until evening." - Dana S., Oxnard, CA, 07/18/2015 (VRBO Review)
"Perfect location; no car needed. Walked and took advantage of excellent public transportation. Apartment had everything we needed -- plus it was spotless. We sat on the balcony every morning and night and enjoyed the views. Record breaking hot temperatures created challenges in staying cool but this had been anticipated and an extra fan was present on our arrival. We would definitely book at Harbor Steps with Pictures Properties again." - Susan N., Nashville, 07/16/2015 (VRBO Review)
"We had a great time. We came for a wedding. This condo was less than the hotels in the area and it was 1 block from the water. You could easy spend 2 days walking and exploring just around this condo. It was clean and comfortable. They even had a pack n play, a booster seat, and sippy cups for our 1 year old. I would stay here again and reccommend it highly. And you can take the light rail from the airport for just 3 bucks and it drops you off 2 blocks from your condo." - Shelby N., 07/12/2015 (VRBO Review)
"Apartment was very clean and included all linens, towels, etc. and easily accommodated the three of us (giving us more space than sharing a hotel room). The staff were extremely helpful - from booking, check-in to check-out. We were able to store our luggage after checking out until we left the City in the evening. The location was great - (we took the Light Rail Link from SEA-TAC to University Street station just one block away) - easy walk to waterfront, Pike Place Market right next door, SAM across the street. We also walked to Space Needle and Chihuly Glass Gardens & Exhibit, but convenient public transportation was very close by, serving many bus routes to different parts of the city. We were there during a heat-wave and as the apartment was not air-conditioned (although there was a stand alone fan which helped cool the apartment) we had the windows open. However, it was rather noisy with the windows open as there is a two-level elevated highway two blocks south, also construction along the waterfront added to the noise level. That said, would consider staying there again when in Seattle and would definitely recommend to others." - Janet S., Cincinnati, Ohio, USA, 06/30/2015 (VRBO Review)
Again, glad this guest enjoyed their stay at Harbor Steps. It seems the only reason for less than 5 stars is no AC. We do not have AC. We don't advertise that we have it, and it's also in our rental agreement that all guests must read, sign and return as soon as they book. There is no option for AC at Harbor Steps, although the hallways and common lobby areas have it. Average high temp in Seattle in June is 70, July and Aug are 75. Sometimes it gets hotter for a few days at a time, and all of us locals in Seattle just grin and bear it (most residences do not have air conditioning). Let us know if you have any questions. Thanks! Debra, Picture Properties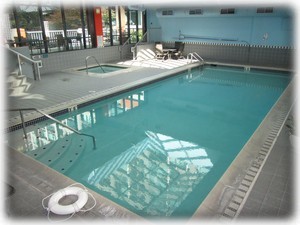 "We had a great 4 night stay here. We loved walking out the door and having lots of dining/shopping options within an easy walk. We had a car, too, and really appreciated the convenience of the parking garage with a private elevator right to our floor. Debra at Picture Properties was extremely well organized and helpful and the apartment was exactly as represented with every amenity needed to make our stay perfect." - Janie M., Tiburon, CA, 06/25/2015 (VRBO Review)
"We had a wonderful stay and wouldn't hesitate to return. As many others have said, the location is ideal. Weather was ideal....actually warm for Seattle and needed to keep the windows open and fan worked great. Only minor problem (nothing the owners can fix) is combo of open windows and weekday night construction noise from the sea wall project. We've stayed in VRBO places all over the world and this is one of the nicest. Certainly the best provisioned with pantry type items. No car needed here if you don't mind walking and a few hills." - Jeff K., 06/22/2015 (VRBO Review)
"This condo is beautiful and very well appointed. The location is right between Pike Place Market and Pioneer Square on 1st. The condo faces west with views of Puget Sound. We were there, sadly, over 75 degree plus days and the condo faces west and there's no AC. The real issue is the huge amount of construction and Alaska Eay Viaduct noise. SO, either you bake or you don't enjoy the condo/sleep." - Kerry B., 06/10/2015 (VRBO Review)
Very disappointing to get our fisrt 3-star review ever at Harbor Steps for any of our apartments. Especially since the complaints are completely out of our control. There is no AC (as is the same for most all residences in Seattle), and we do not advertise as such. Harbor Steps doesn't offer AC. Most people open the windows in the evening and use the stand alone fan provided. And as far as the temporary construction on the waterfront, if you want to be in the heart of it all and stay ANYWHERE near Pike Place Market or the water, it's a temporary nuisance. Please read our other 50+ reviews over the last 3+ years for this unit before making a decision. Thanks! Please let us know if you have any questions.
"This was our first time visiting Seattle and we couldn't have picked a better location! Just a few blocks from Pike Place Market and within 1-2 miles of all the major touristy spots. The unit was nicely decorated and had all the amenities we could need! Having a washer and dryer was great as we didn't need to pack as much since we could do laundry :) Will definitely stay here again if/when we return to Seattle. Highly recommend...and it's 2 blocks from the Link Light Rail University Street Station so it's easy transportation to and from the airport ($3 one way)!" - Liz P., Columbus, Ohio, 05/13/2015 (VRBO Review)
"What a perfectly located condo for visiting Seattle. Very easy to get to, and centrally located. Close to Pike Place Market and the downtown area. Lots to see and do within walking distance. We stayed 3 nights and did not have a car the entire time. Very clean and comfortable place, with everything we needed. We would definitely stay there again." - Charles C., 05/09/2015 (VRBO Review)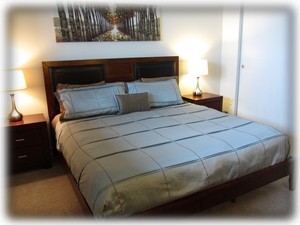 "This was our first stay in this unit but our second stay at Harbor Steps with Picture Properties and I can't express how much we love it! It's close to everything. It's under a 5 minute walk to Pike Place Market, 20 minute walk to the stadiums and surrounded by great restaurants and shopping. The apartment is super comfortable and makes you feel like you are returning to your own home away from home. The bed is sooooo comfortable and the kitchen and bathroom are stocked with the basics. My family visits Seattle at least twice a year and we will never stay anywhere else! Thanks Debra for always making sure our trips to Seattle are memorable and comfortable. GO MARINERS!!! :)" - Cynthia B., Las Vegas NV, 05/08/2015 (VRBO Review)
"My one bedroom suite was fabulous! Spacious, clean, everything in working order, and a balcony ,too!! The entire staff was polite, helpful, and friendly; from the woman who arranged the stay before I even left home to the front desk staff, to the security guards making their rounds. A most pleasant stay all around! This made my time with friends that lived in another onsite tower super enjoyable! Kudos to all concerned. Thank you." - Suzanne R., 05/07/2015 (VRBO Review)
"Used this apartment for a two day visit to Seattle. Location is perfect for those with limited time as it is a block or two from Pike Place Market. Excellent amenities and the bed is very comfortable. Would definitely stay here again. Debra at Picture Properties is very responsive and easy to deal with when you need something." - Scott H., 04/29/2015 (VRBO Review)
"The only issue we had was the downtown traffic. Used to live in Seattle, but wouldn't move back, even if we were paid to! Shopping was nice, food was great, and the Harbor Steps folks were terrific." - Red Eric, North Vancouver, BC, Canada, 03/30/2015 (VRBO Review)
You can avoid the downtown traffic by not bringing a car, so don't worry. We are walking distance to most all the sites, so skip the car altogether, or leave it parked in the garage at Harbor Steps. Let us know if you have any questions, thanks!
"We loved our stay at Harbor Steps! Absolutely the best location with just steps to many of Seattle's many attractions. We walked to Pike's Place Market, Pioneer Square, Westlake shopping area, mono-rail hub, and the ferry terminal. The unit was clean and very comfortable and the building was quiet, attractive and well-kept. We would recommend this rental wholeheartedly and may even return ourselves in the future!" - Debbie F., San Francisco, 01/28/2015 (VRBO Review)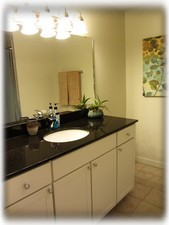 "The apartment is beautifully decorated with everything you could need for your stay. We had a great view of the waterfront where we could see the ferry docking several times a day. The art museum is across the street and Pike Place Market is just a block away. I used the fitness room every day, but it was too cold to use any of the outdoor spaces. We opted to rent a car and the parking was very convenient - well worth the extra $20 per day. But you are close to many things so a car isn't necessary. The building is quiet and well maintained." - Leah W., 12/08/2014 (VRBO Review)
"Very smooth transaction and detailed instructions on arrival to the condo." - Kraig C., Florida , 12/01/2014 (VRBO Review)
"My Wife and I went to Seattle for our 5 Year Anniversary in October for just a couple of nights. We booked this room and Loved Everything about it. The unit is in Walking Distance to Pike Place and Plenty of Restaurants, Shopping and Entertainment. Also, the unit is about 1 to 2 Blocks in Walking Distance to the Light Rail that takes you to and from the airport; Extremely convenient, since we did not rent a car. We took Taxi's, Uber and Lyft, which the most expensive ride anywhere was $15. As you can tell, the unit is Very Close to Most of Major Tourist Attractions. Very Clean, Quite and Cozy with Great Views of the Water. I took advantage of how close Pike Place was to go pick up some Fresh Vegetables, Organic Eggs, Sausage and Bacon from a Butcher, Stopped at the Famous 1st Starbucks and of course some Mimosas and made some breakfast for my Wife at the unit. The unit had everything you need to, basically, Live there. Thank you Debrah for being so Professional and Honest. My Wife left $200 in a Anniversary Card in the unit, the housekeeping reported it and the Money and the Card were Recovered and Returned. If you are into sports and want to go to a game at Century Link Field or Safeco Field, the unit is just a block or so to the Light Rail and only about 2 to 3 Stops away. I will recommend this place to everyone. I would definitely come back. Splendid in Seattle." - Flavio O., 10/24/2014 (VRBO Review)
"... if you want to enjoy Seattle. Just steps from the market, Harbor Steps is the perfect location to enjoy this great town. The apartment has everything- a washer/ dryer, an aero bed, coffee maker, iron, a comfy king-size bed, a balcony, ipod docking stereo. We could pick up fresh items from the market for breakfast or enjoy a great dinner nearby at Matt's in the Market. I enjoyed excellent runs north along the parks and Elliot Bay. This was so much more comfortable than a hotel room. We didn't miss having a car- were able to Uber as needed for outlying neighborhoods." - Jo B., St. Augustine, FL, 10/15/2014 (VRBO Review)
"Great apartment, 911 (i automatically liked that, im a firefighter!), and will definitely stay here when we come back. Easiest renting process and other than getting keys at the front desk on arrival didn't need a thing from the owners, everything was already there. A no brainer to pick this over any hotel in the area. Light rail a block away, monorail to needle 4 blocks away, taxi if you want right at front door but really everything in walking distance. We did use a taxi once from the king train station after a day trip to vancouver but that was mainly because it was late at night. He only wanted $8 for the both of us. I would only mention there is no a/c just like every residence and we came at one of the warmest times. It was unseasonably warm on our arrival but after opening doors and windows and using the fan, it was no problem. We werent in the apt. during the day and nightime was just perfect. We cooked breakfast every morning but other meals we ate out. Pikes market a block up the street or even a target right around the corner for groceries. We had a great time and looking forward to a return trip!" - wasn't sleepless in seattle!, Texas, 09/20/2014 (VRBO Review)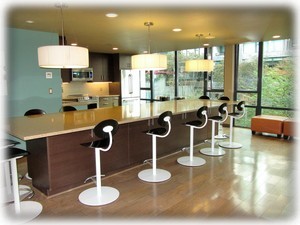 "Excellent apartment within walking distance to everything. This was our first time in Seattle and I didn't realize how walkable everything is - especially from this location. We walked to the Space Needle, Pike Place Market, restaurants, Pioneer Square, the ferry terminals, and the football stadium. Never once felt like we needed a car. From the airport, we just hopped on the Light Link Rail and the stop is literally one block from the apartment! Couldn't be more convenient! Great cozy apartment felt like home the moment we walked in. With all the walking, it was great to come home and take a mid-afternoon nap before heading out again in the evening. Thanks for everything!" - Jennifer M., Los Angeles, CA, 08/28/2014 (VRBO Review)
"When you're at Harbor Steps, you are minutes from many downtown destinations -- Pike Place Market, Benaroya Hall, SAM, ferry, restaurants such as Matt's on the Market, shopping. Great location! The unit was well equipped and clean, comfortable for the two of us. We enjoyed watching the ferries arrive and depart and could check to see if the Olympics were out. Debra was very responsive when I requested a few extra things." - Anonymous, 08/12/2014 (VRBO Review)
"Excellent location with Pike's Market two blocks away and in walking distance to Safeco and Century Link fields. Peripheral views of the waterfront from the small covered balcony. Impeccably clean and modern with all the comforts of home. Easy rental process with professional customer service. You have to give a refundable damage deposit but as long as you adhere to the agreement you receive your refund quickly (within a week for us). Would highly recommend and would definitely stay again. The only negatives were the street noise and lack of air conditioning but it is downtown Seattle and this is the norm." - Dawn D., Calgary Alberta, 06/27/2014 (VRBO Review)
We are so glad another guest enjoyed another Picture Properties unit at Harbor Steps. We actually refunded this guest's deposit in just 2 days, which is pretty typical for us. We wanted to add that any street noise is pretty minimal, and doesn't come from any nightclubs or bars, mostly standard downtown traffic, and that is only with windows open.
"Very nice, well decorated and well appointed condo in great location, close to Pike Place Market. We were able to walk to most sights, or else a short walk to the sky tram. Debra made the booking process very simple. I would stay there again and would recommend it to others." - Anonymous, Calgary, 06/24/2014 (VRBO Review)
"The location is ideal. My husband has limited walking and it was a snap to get to the Art Museum, Symphony Hall, Pike Place Market and lots of restaurants. The property works great--elevators are fast, front desk staff extremely helpful, gym and pool were not crowded, everything clean and well maintained, and we were able to consistently park near the elevator. Coming and going from the garage is easy all times if day. I was not 100% thrilled with the apartment because I was expecting a bit of a step up on furnishings and view but they are more than satisfactory. We were there 2 weeks and found it comfortable. Management was very responsive." - Joan M., Mexico, 06/12/2014 (VRBO Review)
We are glad this guest had a nice time. Please know that the furnishings and decor are exactly as pictured, and the only other comments we have received from our guests are highly complimentary (8 Harbor Steps units). It's a matter of taste, so I suppose you cannot please everyone. We love it - subtle blues and browns, on the contemporary side, and comfortable! As far as the view, please look at all the photos carefully. There are 5 photos that show a building (Harbor Steps SW tower) between this unit and the water. The water views are right and left of this tower. It is advertised as a partial view. Let us know if you have any questions! Debra, Picture Properties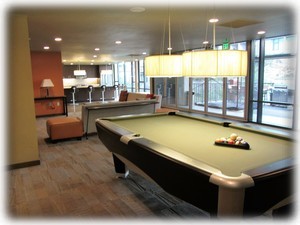 "First of all, the reservation process was very easy and the property manager Debra was extremely responsive and helpful in answering my questions. We are a family of 4 with 2 small children (ages 3 & 5). The apartment was just perfect. It felt like home the first day. Very clean and well maintained, and stocked with everything you need. We did not use, but were pleasantly surprised to find an umbrella stroller, baby chair, and pak-n-play ind the closet! Having the washer/dryer available in the unit was also very convenient. As far as the location, it could not have been more ideal. We were a little anxious at first about not having a car, but everything is within walking distance (including drug store, Target). There were plenty of linens, queen size airbed was very comfortable, and the kids loved sleeping on it. Most evenings we cooked food that we picked up from Pike Place, and being only 1 block away was great!! Both apartment windows face the buildings next door (although you can get a view of the water if you look from one edge), but it was of no consequence given everything else about the apartment, location, and price. We HIGHLY recommend it!" - Erina, Marina Del Rey, ca, 07/23/13(HomeAwayConnect Guestbook Entry)
"This is a wonderful condo with everything a person(s) requires. It is perfectly furnished, extremely clean and ideally located near the Seattle waterfront, Pike Place Market, Pioneer Square and the entire downtown area. It is also within a two block walk to the light-rail system, which is outstanding, as well as within two blocks to the metro buses. Plus, there is underground secure parking available. The check-in and check-out were simple and efficient. We found the building tenants friendly and helpful too. We've rented other condos and would rate this one A+. The other thing that makes this condo special is the professionalism and attentiveness of Debra who makes your stay perfect. She is amazing to work with. We highly recommend Debra and the condos at Harbor Steps. You will not be disappointed." - Anonymous, 04/08/13(HomeAwayConnect Guestbook Entry)
"I was so disappointed!!! To have to come home!!! I absolutely loved my stay at Harbor Steps. The weather was wonderful during my stay and this residence is so close to EVERYTHING FUN that there was pretty much NO WAY I could have had a bad experience. The things I enjoyed while there that I would recommend doing are the Argosy Harbor Cruise, the Seattle Aquarium, of course Pike's Market Place. I did the Seattle Spooked Tour and the guy kind of walks you around and shows you stuff and uses his iPad to show you reference materials on the things you are seeing, so I don't know...plus I had already had a few drinks with friends at Ivars...I didn't consider it creepy enough! The check in staff was wonderful - Ian. He was super nice to hold my bags until check in time and when I left, the gentleman at the counter was equally kind in doing so for me, as I had a flight later in the day. The residence is clean, decorated nicely and very well equipped with everything you need for a wonderful stay. My only recommendation would be to have a guide for the channels on TV, but once I figured out to just go to Channel 9, there is your guide! :) I am a TV addict!! Would have loved to have one in the bedroom as well, but that is because I usually wake up during the middle of the night and need that to lull me back to sleep. Not the case on that bed though - the bed and linens were so nice, once my head hit the pillow, I was out like a light!! I met some nice people in the Cantina downstairs and found it a convenient place to go if I wanted a drink, because you only have to walk steps to get into your building and safely back "home". All in all, I had a wonderful stay and Debra was super attentive to any messages I sent to her. One last thing...catching the link to get to and from the airport could not have been easier...just walk one block up University Street and it is on the left, only costs $2.75 to get to and from the airport. Much cheaper than a $40-$45 cab or hired car ride and they have places on the train for you to put your bags if you are traveling with luggage. Felt safe the entire time! I can't wait to return, I only hope it isn't booked when I want to go back!! I live in Alaska and it was miserable to come back to 14" of new snow and -15 degree temps. :(" - Eileen Markiel, Wasilla, Alaska, 03/27/13(HomeAwayConnect Guestbook Entry)
"We enjoyed this much better than a hotel. After schlepping around Seattle all day, it was wonderful to come back to our little home away from home, nibble on goodies from Pike's Market, get warm and dry, then plan on whether to cook dinner at the condo or go to one of many wonderful restaurants that are an easy walk from the condo. It is well appointed and comfortable. The furnishings are not posh, but attractive and functional. There was plenty of storage areas to put clothes, suitcases, etc. away. Loved that they supplied cleaning products and the laundry facilities were very handy." - Anonymous, Ventura, 10/30/12(HomeAwayConnect Guestbook Entry)
"We really enjoyed our stay at the condo! It had everything we needed, and was very comfortable, clean and nicely decorated. The location is fabulous - right by Pike Place Market, walking distance to the Space Needle, and just down the street from Pioneer Square. We have a one year old so it was very nice that the condo came with a Pack N' Play and a high chair. We would definitely stay here again on our next trip to Seattle. Thanks so much!" - Charlotte, Vancouver, B.C., Canada, 09/05/12(HomeAwayConnect Guestbook Entry)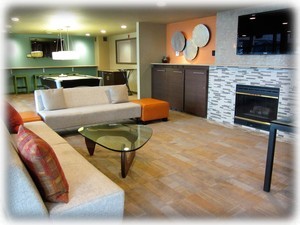 "Location, location, location!!! This condo has it all. Convenient to everything. We did not have a car and were able to walk to almost every place we wanted to see, including the Seattle Center and the baseball stadium. Loved being only 2 blocks from Pike Place Market and a block from the waterfront. We visited the market every morning and loved having a place to bring fresh flowers home to. Yes, we also looked forward to cooking in the well appointed kitchen, but there were way too many wonderful restaurants within walking distance! Ivars, The Crab Pot, Etta's, Lola's, Kells Irish Pub. And you must get Mac and Cheese from Beechers! The condo was clean, comfortable and plenty big. We visited Seattle during an unusual hot week so would have loved some AC, but keeping the curtains closed during the day when we were gone helped a lot by keeping out the hot sun. The fan that was provided took care of keeping us cool and the evenings and mornings were perfect with the open windows. We plan on returning to Seattle some time for Emerald City Comic Con and hopefully we can stay here again." - Cindy Joyal, Tucson, AZ, 08/25/12(HomeAwayConnect Guestbook Entry)
"Awesome property! This was our 1st experience with Picture Properties and it couldn't have been any better! My husband and I stayed for 5 days/nights while attending our daughter's graduation from Seattle University. We were even able to have a celebration get-together in one of the available rooms within the Harbor Steps complex. The location is perfect, the property is beautifully decorated, in wonderful condition, clean and well maintained. The pictures online and the amenities listed were totally accurate - we had more than enough room. Debra was so helpful, kind and considerate - we couldn't have asked for anything more! I would DEFINITELY recommend this property to friends and relatives. We did not drive and had absolutely no problem getting around. The University Street Station is one block away for either the Light Rail or buses. Kress IGA is within a few walking blocks for groceries. Pike Market is within 1-2 blocks, you're 1 block away from the water, you're very close to shopping, dining, music - it's all there! Hopefully our family will be able to join us next time and we can rent the 2-bedroom!!" - Peggy, Butte Montana, 06/11/12(HomeAwayConnect Guestbook Entry)
"Fantastic apartment & can't get a better location! I've already started recommending this place to friends! The apartment is clean, comfortable, quiet and so convenient to everything in downtown Seattle. The complex's facilities are a bonus. I took advantage of the rooftop patio (terrific view of Elliot Bay!) and the workout room - didn't get around to going for a swim. It was wonderful to walk the 2 minutes to Pike Place Market and actually be able to shop for fresh groceries & have a kitchen to cook in. Everything else - downtown shopping, Pioneer Square, Belltown, waterfront, Capitol Hill - is an easy walk from here (I walk a lot, don't have a vehicle). My sister & her husband joined me for a weekend, and there was plenty of room for the 3 of us in the apartment. They are even considering buying an Aerobed for home for guests as they found the one here so comfy. The photos of the apartment are completely accurate and Picture Properties were easy to work with - friendly and attentive to requests. Can't wait to return, and maybe try the 2 bedroom unit!" - Susan, Victoria, BC, 06/10/12(HomeAwayConnect Guestbook Entry)
"Perfect location! We arrived by car, parked, and never took the car out again until it was time to leave. The condo is beautiful and well set up. We loved being able to get fresh food from the Pike Street Market and then preparing it at the condo. We also, enjoyed some the extra condo amenities (sauna and gym)." - Vida Tavera, Portland, OR, 04/15/12(HomeAwayConnect Guestbook Entry)
"We found this property last-minute and couldn't pass up such a great deal for spring break. Debra was able to work with our schedule and was extremely helpful throughout our stay. I can't say enough about this location. My husband, myself and our two children were able to walk to everything Seattle has to offer! Pike Place Market, the aquarium, monorail, Seattle Center......the Seattle Art Museum is right across the street. One morning we walked to the ferry terminal (2 blocks) and took the ferry to Bainbridge Island where there is a great children's museum and cute downtown....all a short walk from the ferry! The condo itself is beautifully decorated and came with everything we needed for a comfortable stay. There were plenty of extra linens and pillows and the furniture was clean and comfortable. We were able to buy local foods at the market and then cook our meals in the well-equipped kitchen. Debra has added many special touches including a large variety of spices for cooking. We had such a great time on this trip and can't wait to do it again! I would highly recommend this condo to anyone looking for the "real" Seattle experience!" - Christy, Wenatchee, WA, 04/11/12(HomeAwayConnect Guestbook Entry)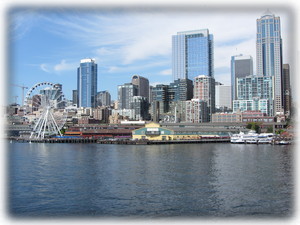 "We(myself, my husband, and two daughters, 6 and 3) had such a wonderful time. It was really the best location for us! We walked everywhere and felt like we were returning home each night. It had everything we needed. This was our first VRBO experience and we are converted. We loved having a kitchen so the girls could grab breakfast allowing us to sleep in. :) We brought home fresh fruits and veggies from Pike's Market and that allowed for easy snacking. The central location made it easy to come and go when naps were needed. We even walked to the Space Needle which was only a mile away. We really loved it! The market that is right in the building was so convenient for ibuprofen and allergy med runs. Debra was so easy to work with. I would highly recommend it! We also left a phone charger behind and they are kindly mailing it back to us!" - Angee, 03/29/12(HomeAwayConnect Guestbook Entry)