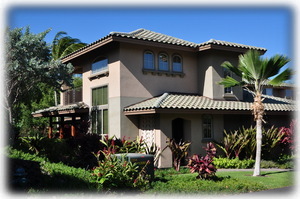 "This was one of the most comfortable and enjoyable condos that we have ever stayed at. The location can not be beat. The complex is small and the pool is perfect. Communication with the owners was excellent. Kitchen well stocked. Can't say enough about how much we enjoyed staying here." - Deborah D., 01/26/2020 (VRBO Review)
"Jessi has thought of everything! She has thought of every little detail and there wasn't anything we needed that she didn't have available to us. The home is clean, beautifully decorated, and in a great location. We thoroughly enjoyed our stay and look forward to staying there again. Thanks so much Jessi!!!" - Nina H., 11/12/2019 (VRBO Review)
"What a wonderful location and stay at the Fairways at Mauna Lani. Jessi and team were incredibly helpful in getting us situated ahead of our trip, even providing tips on fun local activities, scening beaches, good spots for snorkeling, and tasty restaurant choices. The home itself was wonderfully appointed, in particular the kitchen, which was truly the most fully stocked kitchen I have ever encountered in a rental. There were plentiful beach gear, including boogie boards, beach chairs, plenty of beach towels, and floaties for all ages. We felt incredibly well cared for during our stay and can't imagine going elsewhere when we come back to the Big Island!" - Ashwin R., 08/31/2019 (VRBO Review)
I will agree our on island team is great. We are very fortunate to have been working with them since 2011. Thanks for the reviw!
"The photos of Jessi's place tell that part of the story. What we don't know as prospective guests, however, is how she is to deal with as a host. I have not dealt with any hosts who were better than Jessi. She checked all the boxes for a super host: accurate information; highly communicative (during booking; preceding check-in; and once checked-in); straight forward check in; responsive in-area staff should even the smallest questions arise." - Matt S., 08/28/2019 (VRBO Review)
My goodness, what a lovely review. It is my pleasure to work with guests to ensure our unit meets their needs. We will love to have you stay again when you return to the island.
"My wife and I stayed here with our two boys (4 & 7), this unit was very well equipped for our family, modern kitchen amenities, on-site grill, bikes, boogie boards, sand toys, etc. We've been to the Big Island many times in the past and this location was my favorite by far - felt a bit more private than the Waikoloa area. The pool is a very short walk from the unit and there are a few nice private beaches that we had access to in addition to Mauna Kea and Hapuna Beach just up the road. There is also a Foodland very close by which was convenient." - Nic L., Encinitas, 08/17/2019 (VRBO Review)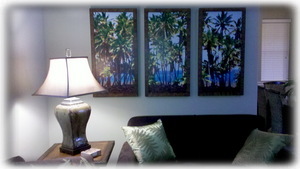 "Jessi's property was in excellent condition and was very comfortable. It had all the amenities you would need, ranging from kitchen supplies to beach gear. Communication with Jessi was clear and prompt, and she checked in with us after we arrived to make sure everything was okay. Overall a wonderful place to stay in the Mauna Lani area." - Danny K., 08/16/2019 (VRBO Review)
"Beautiful grounds and perfect location. The beach club is a perfect place to snorkel. Close to stores and restaurants. Seriously could not have loved this condo more. We've traveled a lot and both of my boys said this was their favorite condo, ever." - Amanda T., 07/21/2019 (VRBO Review)
Thanks for recognizing the great snorkelling at the beach club, it is consistently perfect. AND we think its our favorite condo, ever! Looking forward to welcoming you again on your next stay in Hawaii.
"This was the perfect rental for our family vacation with a 17-month old. The well-stocked house had everything we needed (pantry items, dishes, bath and pool towels, etc.) and was clean and nicely decorated. The pool area within the complex is large and very nice; the wading pool is an especially nice touch. We were within short driving distance of beautiful beaches and enjoyed use of the local beach resort too. Highly recommend." - Patricia Y., 07/14/2019 (VRBO Review)
"This condo had everything we could possible need: A well stocked kitchen including expresso maker, coffee grinder, and top notch appliances, plenty of spices for cooking and sundry items i.e. Tupperware, tinfoil, etc. Super clean and comfortable. A great place to come back to after a day exploring the island as well as a relaxing place to spend the day barbequing (fantastic outside patio and grill setup) and swimming at the pool." - Alan G., 07/06/2019 (VRBO Review)
You've mentioned all the things we love about the unit. We try to maintain it like a home away from home. The high end esspresso maker has been a great way to experience our home grown Kau and Kona coffee.
"This is one of the best equipped condos we've ever stayed at. From top quality beach gear to high end appliances and kitchen gear this condo has everything anyone would need. We prepared and ate most of our meals here and had everything we needed, including a nice supply of spices, oil, etc. The bathrooms were supplied with shampoo, conditioner and body wash. The condo was very clean and well maintained. And it is in a great location convenient to the Kohala Coast beaches. And the access to the beach club made it really easy to get to a great beach and hang out there. In spite of some glitches in booking caused by VRBO, the owner Jessi made the booking process as easy as possible and always responded promptly to our emails. Honestly about the only thing I can complain about at all, and this is really picky and minor, is that there were so many pillows on the couches, beds and chairs that we had to find some place to stow them away during our stay. If that is the worse thing you can say about a condo, you know you've found a winner. We hope to return again in the future." - Pat D., 06/22/2019 (VRBO Review)
The unit is convenient to get to some wonderful beaches and small towns to explore. The Farmer's Markets in Waimea are a treat. Glad you noticed the pillows. We find everyone has a preference so we make sure we are generous and unwanted items can be stored in the ample closets if they are not to taste. Glad the stay was 5 star experience!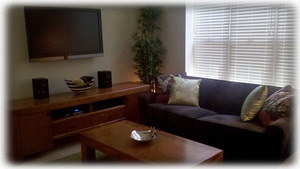 "This was our fourth Fairways vacation and we had a great time. Jessi's place is beautiful, has all the things you need to have a great time - bikes, boogie board, beach chairs, well stocked kitchen, lovely home. And she was super easy to work with - and really communicative. I'd happily book with her again. :)" - Anonymous, San Rafael, CA USA, 06/03/2019 (VRBO Review)
"We had an amazing week staying in this comfortable, spacious and clean condo. It was well stocked throughout. We had all the tools necessary to cook at home and toys we needed for a relaxing beach experience. We highly recommend!" - Matt W., 05/04/2019 (VRBO Review)
"My wife and I spent a week in this wonderful villa, conveniently located at the Fairways in the Mauna Lani property. The condo was spotless and comfortable. The place had excellent towels and linens and the beds were super-comfortable. The decor is inviting and the kitchen was stocked better than any other rental that we've encountered. This was an excellent choice for us and one that certainly deserves a 5-star rating. The location, the comfort, the cleanliness, the check-in, and everything else was perfect. When we return to the Big Island, we will be trying to rent this same place. I highly recommend this rental." - Andrew S., , 04/10/2019 (VRBO Review)
"Perfect" - michael v., 02/21/2019 (VRBO Review)
We just read your review in our guest book! I was going to send you a note of thanks - now I can do that publically. We enjoyed having you! A hui hou.
"Our stay was fantastic- close to our favourite beaches and restaurants. The unit was well equipped with all the things you need for an excellent Big Island vacation." - Nuala R., New Westminster, 12/26/2018 (VRBO Review)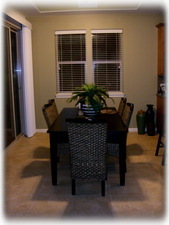 "Neat, comfortable, well furnished and appointed condo located on well kept grounds in the Mauna Lani resort area. The owners take excellent care of their home and were very accessible. Would recommend for couples or families." - Seth K., Anchorage, AK, 12/21/2018 (VRBO Review)
"The fairways community was nice and quiet and clean. The condo had just about everything we needed to feel at home on our vacation. The use of the body boards and bikes was such a nice addition. The pool and hot tub were very clean and inviting. Jessica made it very easy to communicate during our stay when we had questions or concerns. Only a couple minor drawbacks. We felt housekeeping could have done a better job having the townhome cleaned. The mirrors and faucets in the master were not clean. The shower drain in the master needed to be cleaned out from soap, hair and sand from prior use as it was clogging and pooling water during showers. The floors could have been swept or vacuumed better as there was some debris and cobwebs in and around the kitchen. Nothing that would have ruined our stay by any means but better attention to detail by housekeeping would be a bonus. However all the linens were clean, beds super comfortable, all furniture was in great condition and the handyman was a crack up! Super nice guy! Overall we would definitely stay here again. Thank you!" - Sommer P., Phoenix Arizona United States, 10/17/2018 (VRBO Review)
Thanks for your 5 star review and I am so pleased that you would return. Thanks as well for the heads up on the cleaning. I have talked with my cleaner and they will do a 'triple' check next time. BTW first time we have had a complaint on cleanliness. Looking forward to hosting you another time.
"I have stayed at various properties around the Mauna Lani on the Big Island. This was a terrific experience, despite the natural disaster challenges! The condo is super nice and the kitchen is extremely well stocked - we cooked in a lot of the time and ate on the lovely lanai. The private beach club is a fantastic amenity; the food and drinks are great and it was not very crowded. Floated on rafts in the calm cove - was great. We had the dubious pleasure of being there during Hurricane Lane - no damage at all to this part of the island, but Jessi was totally on top of everything and checked in on us regularly. In fact, everyone in the complex was looking out for each other! It was so nice to have some support during this time! We loved the comfortable beds and the awesome master bath! The grocery store just next to the condo is fantastic; they never closed during the hurricane and were well stocked the entire time - plus awesome customer service. Internet and TV/cable were great. The ice machine in the frig did break - but Jessi sent her repair person, Ron (hilarious), to look at it. Given everything else going on with the weather we just bought bagged ice and Jessi sent us a refund because of this. That was very thoughtful. Beach chairs/toys etc were also very much appreciated. Oh - and pool is super nice - beautiful grounds. Would totally go here again. Miss it already." - Deidre S., 09/08/2018 (VRBO Review)
"This place is so so wonderful. The pictures do not do it justice at all. The furnishings are all super high end as well as the decor. I am beyond impressed. It was spotless upon arrival. Even the bath towels were folded into fans. So Awesome! This place feels like home and is very well stocked for a family with everything you will need. The owners are very kind and responsive. I will be a regular renter (hoping they will have me ;). It is very hard to sum up how perfect this place is. The Lanai is very private too which at the Mauna Lani is hard to find. So happy we found this place!!!!!!! The Mauna Lani is my personal favorite location to rent on the Big Island and this unit is the best one!!!! Thank you to the owners!!!" - Laura A., Encinitas, CA, 09/04/2018 (VRBO Review)
"This place is a perfect vacation choice. The property is amazing. The house has all amenities including beach and bike gear. The layout of the house is perfect as well. There is a very large and private master suite upstairs that allows you to relax and unwind after a day of activities. The kitchen is fully set up with great cook ware and appliances. The pool and jacuzzi are a 1 minute walk away. Great for an afternoon or evening dip after being out all day. For our family one of the biggest attractions is the great location. You are central to all of the cool things to do on the north side of the island, nothing is too far to get to. In addition, the golf course is truly world class. This is by far our favorite spot and we will hopefully come back soon. Don't hesitate to stay here, the owners are great and very quick and responsive as well." - Tim G., 08/18/2018 (VRBO Review)
Location, location, location! Your review has it right! We are so glad you enjoyed your stay and hope you return again soon.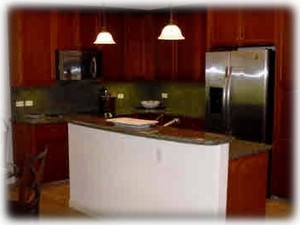 "Wonderful stay. Great location, quiet and private, so much to do without driving much. The pool was wonderful in the evening after a HARD day of play. Thank you for the use of umbrella, chairs and boogie boards." - PAULA R., 07/28/2018 (VRBO Review)
"This home is in a quiet gated community on the Kohala coast, near the Mauna Lani and Fairmont Orchid hotels. It is spacious and the beds and baths were very comfortable. The kitchen is well-equipped with cooking equipment and small appliances (including much-appreciated rice cooker, espresso machine and French press). While there is no view, the lanai is quiet and offers a lovely spot for grilling, outdoor dining, and bird watching. The garage held well-maintained cruiser bikes, snorkeling equipment (masks, snorkels and fins), beach towels, beach umbrellas, boogie boards, and several coolers. The community has a lovely pool which would be perfect for young children. The location is an easy walk or bike to the Puako Petroglyph park and beach (beautiful sunsets) and the shops at Mauna Lani (restaurants, coffee shop, and a nice grocery). The Mauna Lani beach club and private beach (where SUP boards, kayaks and other items can be rented) are a short bike or car ride away. The beach club beach is great for snorkeling and has access to the fisherman's walking trail, which runs for miles along the shore. We felt this home was a great value and would definitely consider a repeat visit. The owners were responsive and easy to work with and answered questions promptly." - Raegen R., Seattle, 07/25/2018 (VRBO Review)
What an amazing description of our place and the surrounding area. I can tell you took full advantage of your time on the Kohala coast and enjoyed your stay. We look forward to welcoming you again.
"Loved this place - had everything we needed and was richly furnished. Peaceful and quiet location and was a great spot for so many things we did around the island. I highly recommend and look forward to staying here again!" - C J., 06/15/2018 (VRBO Review)
We love the peaceful and quiet location as well. We hope to welcome you back again soon!
"This condo was beautiful, and provided anything you might need for your stay. We loved it." - Carolyn G., 05/29/2018 (VRBO Review)
"We have been renting condos in Hawaii for 21 years and Jessi and ken's place is the most comfortable and well equipped unit we've stayed in." - John & Judy O., 05/14/2018 (VRBO Review)
So glad you enjoyed your stay. We've worked hard over the years to keep everything fresh, up to date and as a home away from home. We hope to welcome you back for your 22nd year in Hawaii!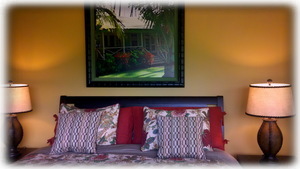 "Well kept grounds- great location. Easy and convienent." - Carone S., 05/10/2018 (VRBO Review)
"Just a great 2 weeks the property was perfect, so well stocked we will be back for sure" - Tim C., 02/06/2018 (VRBO Review)
"This was our first time on the Big Island and we selected this unit based on the pictures online and other reviews. It did NOT disappoint!!!! Unit is beautiful and well stocked with EVERYTHING necessary for a relaxing vacation!!!! Owner's instructions for using appliances in unit were easy to follow and manuals were provided but were not needed. If you are going to be arriving after dark, let the owner know so that they can leave a light on for ease of finding the unit as the unit number is not illuminated. Since the bedrooms are located on separate floors, it creates a lot of privacy and quiet space. We would DEFINITELY rent this unit again." - Angela G., 01/30/2018 (VRBO Review)
Thanks for the positive review. We loving being there and are so happy you enjoyed your stay. Thanks for the head up about the light. We put a 25 year bulb in the outside light fixture, so it must have burnt out! We are there this week so will address that short coming. We hope to welcome you again on your return visit.
"As this was our first trip to the Big Island, we wanted a central location that would allow lots of touring. Jessi's condo was all that and more. The upstairs suite with huge ensuite bathroom was great; the downstairs bedroom was very quiet; the kitchen was stocked with all that we needed, plus loads of laundry detergent, soaps, shampoos and more. The gardens surrounding all the condo units were lovely, and the central pool and hot tub were very relaxing. In eight days we covered a lot of the island and it felt good to come "home" at the end of long days and cook using the very good barbeque. Lots of trips to the nearby grocery store ensured we were well provisioned for dinners on the lanai. When we reported a small problem with the internet Jessi immediately went to work to remedy that, even though she was on holiday as well. We couldn't have asked for better help. Many thanks! We would definitely recommend this accommodation." - Tennis Lovers, Canada, 11/21/2017 (VRBO Review)
"We had a vacation in Kona for 5 nights; really loved the location and the ground of Mauna Lani. The private beach club was wonderful; there are cabanas and lounge chairs on the beach; and it was never too crowded for us. We also had some excellent lunches in the restaurant there; and the snorkeling just off the beach was fantastic. We brought our own snorkeling gears but should you need to borrow, there are gears and fins in the unit. This unit is absolutely well stocked and very functional. There are various kitchen appliances and utensil, as well as condiments and basic items like oils, sugar, salt, flour, spices, coffee, creamer, pasta, etc, to make breakfast or any meal; we felt like we were at home. The outdoor grill on the patio was convenient and easy to use. We liked the area so much that we rode the bikes to the state beach park north of there, and brought the fold-able beach chairs to watch the sunset. The owners Jessi and Ken thought of everything, and they were very responsive when we needed assistance. We had a nice and fun experience, and would definitely love to go back in the future." - Joshua P., 10/27/2017 (VRBO Review)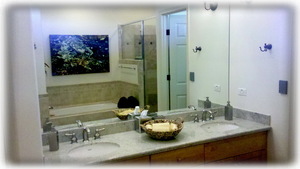 "We stayed 5 nights in Mauna Lani. It was my first time to the Big Island, but my husband has been there many times. He's a VRBO kinda guy and I've always been a resort lover. As this was my first vacation rental experience, I was skeptical. I was prepared for a heavily used condo, kinda like a rental car from a cheaper company. I was totally wrong. This condo was perfect. It was immaculate. The kitchen was well equipped. We loved that everything we needed was provided. No need to pack beach towels, expensive boogie boards (just to leave them behind) or beach chairs. They even had umbrellas, coolers and bicycles! Snorkel equipment was there as well. This condo is located in a well-maintained gated community. Parking was a bit difficult a few times. Mostly because we didn't want to walk far. The community pool and hot tub were a nice addition. We loved the access to the private beach that was included. The owner, Jessi, was so fantastic. She was so easy to work with. This property is her and husband's second home. They aren't "career owners" that have multiple units that never stay in their own properties. This was a home and it felt like it. We will definitely be back! Wish I could give it 6 stars!" - Shelley L., 10/23/2017 (VRBO Review)
"Thank you, Ken and Jessi, for sharing your lovely home in Paradise! We rode the cruiser bikes to the beach for sunset, to lunch, to dinner, so much fun! We had everything we could possibly need in this comfortable, well-stocked home. The location is convenient to beaches and restaurants. The pool in the development is beautiful and quiet. September was a great time to be there. The weather was HOT but the beaches and restaurants weren't crowded. We would love to stay here again!" - Kimberly F., 10/03/2017 (VRBO Review)
"Great property, well equipped. Nice that the unit has king beds in both bedrooms. Very quiet patio. The pool and complex were well maintained and beautiful." - greg i., 09/26/2017 (VRBO Review)
Thank you for the positive review and we are so glad you enjoyed your stay. We especially like the patio first thing in the morning when the sun is rising and the birds start signing. Heaven on earth!
"Upon arrival music was BLASTING from a next door unit. Between the loud music, which I could hear with all doors and windows closed, and the unpleasant language, I was not off to a good start. Tried contacting the island connections, including 2 reps and the office....NEVER heard back. Finally contacted on site mgmt and got relief. The owner was also quite concerned about the matter, very apologetic. The condo itself is quite comfy, tho' they are all super close together. Nice appointments, cozy master bed. Owner has left way too many personal items for a VRBO. All bathroom drawers were overflowing, leaving me no choice but to leave items on counter tops....I hate doing that!! Maids let themselves in, thank goodness I was dressed, just out of the shower! Pool area nice, though partially under construction during my stay. Overall, neighborhood pleasant and unit comfortable." - Sandra H., San Diego CA, 09/18/2017 (VRBO Review)
I am sorry that the misbehaviour of guests at an adjacent unit colored your short stay at the Fairways. I did contact the owners and they were very apologetic and will ensure they reinforce the noise rules of our beautiful resort. For 6 years we have received 5* reviews so this review is indeed an anomaly.
"Clean, beautiful property and well stocked! Convenient location close to beaches and shopping. Owners are easy to work with and very responsive to all my questions! Would definitely stay again! We loved it!" - Theresa L., 08/30/2017 (VRBO Review)
It is indeed a convenient location, but still tucked away enough that it feels like your own little tropical oasis! Thanks for staying and we will welcome you back next year!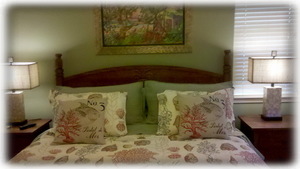 "We stayed for 8 nights and this place is like our home away from home! The whole place was so nicely done, clean and decorated, I liked all the furnishings, the furniture, the kitchen, the appliances, the availability of a lot of stuff and I highly recommend this to short stayers or definitely for long stay guests. We had everything we needed at the place. We had an awesome stay. The location is great as Hapuna Beach is our favorite beach, nearness to the Malls, Foodland and Waikoloa. Thank you Jessi and Ken for our fabulous family vacation!!" - Cristina M., British Columbia, Canada, 07/28/2017 (VRBO Review)
"We just had a lovely time here on the Big Island. The house was so comfortable and clean, with all of the amenities a family would want -- including beach toys, beach access, a short walk to the pool, and all of the comforts of home away from home. Jessi (the owner) was always so responsive to any questions along the way and very easy to deal with. The location is also very close to all of the amazing things the Big Island has to offer. Highly highly recommend!" - Natasha Z., 07/15/2017 (VRBO Review)
The Big Island is amazing and we find it so great to come home at the end of the day to enjoy a relaxing evening sharing our stories of a day well spent. You were great guests, thanks for staying!
"Wonderful trip again this year. We will be back in 359 days!" - Brian B., 07/09/2017 (VRBO Review)
We'll be looking forward to welcoming you for your third trip to your home away from home!
"We thoroughly enjoyed our stay in Jessi and Ken's unit. The kitchen is thoughtfully appointed, I loved the expresso machine every morning. The unit was spotless and well-maintained. The linens and bathrooms were first class. We love the Mauna Lani area, especially access to the Beach Club where the snorkeling is terrific. We will definitely come again!" - Ryan O., Danville, 06/20/2017 (VRBO Review)
The beach club is indeed a gem. We like that it has the beach chairs, sun shade beds, and life guards (let alone some of the best snorkeling on the Kohala Coast). Such an added perk to renting at Mauna Lani. We look forward to your return visit!
"This was our second vacation at the Mauna Lani property and our first time staying in Jessi's villa. The villa is perfectly located and very well equipped. We found it exceptionally comfortable and relaxing as the villa is located in a quiet spot with very little traffic coming by. The pool and spa are a very short walk away and large enough to have a good swim or just a float! The patio is secluded and quiet and a wonderful place to spend your morning having coffee and taking in the Hawaiian air. We intend to return next year!" - Nicole A., 06/17/2017 (VRBO Review)
Morning coffee is perfect on the lanai! We are so glad you enjoyed your stay and look forward to welcoming you back next year.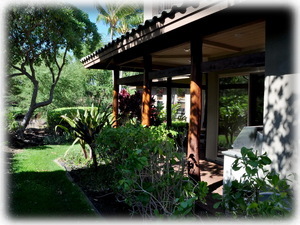 "Great place. Close to everything. We used the bikes everyday. We will come. Back. ." - Jim C., -, 05/31/2017 (VRBO Review)
So glad you made good use of the bikes. At the end of the day we like to ride down to the Holoholokai Beach park to watch the sun go down. Amazing! We look forward to welcoming you back!
"This is our second year in our Big Island home at Fairways. Thanks to the owners, it is beautifully equipped with everything one could imagine for a luxurious 2 month stay. The queen and king beds and linens are high end quality and offer the comfort of a 5 star hotel. The kitchen is full of beautiful dishware and gadgets to prepare and enjoy the wonderful foods of the area. The linens and table settings are gorgeous. The garage is a real treat with bicycles, water sports equipment and a library. There is so much attention to detail in this condo, one can entertain in high style on the lanai or just sit on the decks and read overlooking the golf course. For sun lovers, the real treat is a private beach which has covered cabanas and great swimming 5 minutes away by car. We are already looking forward to our 2018 stay." - JUDD A., 05/23/2017 (VRBO Review)
It is so rewarding reading reviews like this from our guests. We try very hard to keep the unit in pristine shape and to supply what you need to get the most out of your vacation. Our comfortable king beds seem to be a hit! We love our villa and appreciate that our guests enjoy it as much as we do. Your home away from home is awaiting you for your return visit in 2018! Mahalo for the great review! Jessi and Ken
"Our stay in Jessi's condo could not have been better. Everything was very comfortable. I was there mainly for diving and it was only a 5 minute drive to the dive operation near the beach club. Only downside was having to leave. Bob" - Bob B., 05/23/2017 (VRBO Review)
Aloha, Leaving is always the hardest part of the holiday! Thanks for the great review - the Mauna Lani Beach Club does provide great access to many activities from snorkeling, kayaking and in your case, diving. I hope to welcome you again in the near future. Jessi
"We had the pleasure of staying for 2 weeks in this beautiful home. The sunrise was gorgeous on the lanai. We spent every morning enjoying the birds with our homemade Kona cappuccino. The bed in the master was super comfortable. The air conditioning worked well. At first we were a little concerned because the air conditioning did not seem to adjust any lower than 73 degrees, but this temp was comfortable. A few nights we were able to turn off the AC and enjoy the cool breezes. We loved the beach chairs, boogie boards ,and snorkel gear. The snorkeling was great a few times at the beach club during our stay. We were surprised to be able to enjoy good snorkeling in the winter. Hapuna beach is very close and the boogie boarding is great there. Most nights we used the grill on the lanai and it was so clean and worked great. Napua and Browns restaurants are excellent and close by. I would love to stay here again in the future. Jessi is a great owner and wonderful to deal with." - David D., Point Pleasant NJ, 02/03/2017 (VRBO Review)
Your review makes me want to return very soon as you've identified the wonderful things we love about our villa! Morning coffee is one of my favourite times of day. Mahalo for the great review.
"As a frequent visitor to the Big Island (at least 2x a year), this was my first stay at this townhome. I have rented condos and homes around the Kohala Coast and this townhome exceeded my expectations. Before I rave about this rental, I must say that the beds were the most comfortable I have slept in an any rental and hotel. The pillows, mattress, linens - just perfect! I have never had such great sleep on vacation! I have rented some great properties and have stayed at the Four Seasons Hualalai a couple of times but these beds were amazing! Townhome: You can tell the owners have great pride of ownership - the townhome was very nicely furnished, extremely clean, the kitchen was stocked with anything you could possibly need and then some, beach towels, coolers, bikes, helmets, boogie boards, fins, masks, and more. The bathrooms were well stocked with nice towels and anything you may need. Outdoor BBQ was great when we decided to cook at home. They really have thought of everything and it shows. Location: Great location as I usually am out all day on the Island/Beaches and like to come back and go to dinner or stop at Foodland to cook which is just a quick few minute walk away at The Shops at Mauni Lani. We loved the location as we could walk to dinner, stop at the grocery or go shopping. Owners: Jessi, the owner was great to work with and look forward to renting her unit again." - Alison W., Washington State, 01/19/2017 (VRBO Review)
Thank you for submitting the positive review. You've touched on many of the aspects of the unit that we pride ourselves on providing our guests. We too search for a comfortable bed when traveling so we made sure ours was of good quality so guests can get a good night's sleep after a wonderful day on the island. We look forward to welcoming you on your return to Hawaii Island.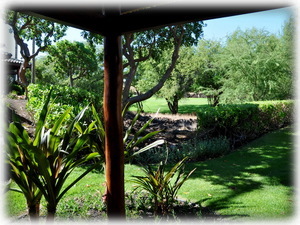 "We really enjoyed our recent stay at this unit. Everything was as described. Owner, Jessi, also provided a lot of helpful recommendations for restaurants and things to do (all of which were fantastic). I would highly recommend this unit and would stay here again when we have the opportunity to return to the Big Island." - Nick R., 09/18/2016 (VRBO Review)
August is a great time of year to visit the Big Island! We are so glad you enjoyed your stay and found so many wonderful things to do and took advantage of the excellent local restaurants. We'll look forward to your return stay!
"We enjoyed 5 days in this lovely home that has the most well stocked kitchen-small appliances, dishes, cookware, etc. of any rental we have stayed in. In addition the owner supplied hair dryers, curling iron, shampoo, etc. in the bathrooms. We highly recommend this home. The owners are great to work with and communicate well." - Anonymous, Northern Indiana, 07/15/2016 (VRBO Review)
"Wonderful week at Mauna Lani. Great condo and superb service from Jessi. As other reviewers have posted, the beach is nearly deserted in the mornings (great snorkeling) and we never saw more than a few people at the pool in the afternoons. Very quiet complex, but close to lots of activities. We will be back!" - Brian B., Carpinteria, CA, 06/21/2016 (VRBO Review)
"Great condo, well equipped with staples such as spices plus boogie boards, beach chairs etc, would definitely recommend" - Mark, Alberta, 12/15/2015 (VRBO Review)
Thanks for the lovely review! I arrived late last night to find our unit spotless, as usual, thanks to our on island team. I awoke this morning to the sun shinning and the birds singing - I feel so lucky to be here.
"My family and I had a wonderful time at Hale Le'a Villa! The condo was clean, spacious and had everything we could need. The beach accessories available were perfect. And the access to the Mauna Lani beach club was the best! What a great beach for a family and the snorkeling was amazing. And Jessi was so responsive during the whole process and even gave me a bunch of wonderful recommendations for where to go during our stay. We highly recommend staying here and hope to return again." - Christina R., Redondo Beach, CA, 08/21/2015 (VRBO Review)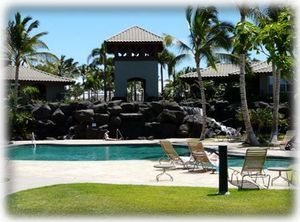 "This condo was perfect!!! Of all the VRBO's we have rented this condo was by far the best stocked.The bikes were great to cycle around the complex and to the beach! Love the BIG ISLAND." - pacifica, corona, california, 08/20/2015 (VRBO Review)
"We stayed 4 nites in July. The villa is very clean, large, comfortable and well-maintained. The owner Jessi is very responsive to questions and requests. The immediate area, Mauna Lani resort, is very beautiful and peaceful, with easy access to the beach club as well as other, great snorkeling beaches. This area contrasts quite a bit with Waikiki on Oahu, which is very congested and difficult to get around. While Mauna Lani is a long drive from the other attractions on other side of the Big Island, we found the drives to be beautiful and the traffic light. Thanks again Jessi...we'll be back!" - Richard L., 07/29/2015 (VRBO Review)
We are pleased you had a memorable four days on the island and enjoyed your stay at Hale Lea Villa. The island is so diverse that driving is a pleasure and we agree that at every turn there is something new and remarkable to see. We will welcome you back on your return trip!
"My husband and I enjoyed our stay at this property and want to thank the owners for going above and beyond to ensure our stay was just right. It's a great area, the condo is comfortable and has everything you would ever think you'd need or want during your stay. From beginning to end, the owners made this an easy, great experience and we highly recommend staying at this lovely unit." - Lorraine F., 06/24/2015 (VRBO Review)
Thanks for the positive feedback on your stay. We love to hear that our guests enjoy their stays and their time on Hawaii Island. We look forward to welcoming you again on your next stay at Mauna Lani.
"My husband and I stayed here for a week 2 years ago and had such an enjoyable time we decided to go back for another visit! We absolutely LOVE this part of Hawaii and really enjoy the community this condo is located in. Can't say enough about the condo and the added perk of Having access to such a beautiful little beach that provides beach cabanas, sun loungers, beach side restaurant and upper grade restroom facilities is certainly a draw for us. Also, this particular beach has the BEST snorkeling and the water is usually so calm you can snorkel throughout the day. We also enjoyed the pool in the fairways complex and we can't say enough wonderful things about the interior of the condo! The kitchen is amply stocked with cooking equipment and the decor is lovely. The boogie boards and coolers and beach chairs and community book cabinet in the garage were enjoyed as well. We took the bikes out once and enjoyed riding to the Orchid. The residents in the complex are very friendly and it is a quiet relaxing group that you find around the pool. The cleanliness of the condo was top rate, everything was sparkling clean and the towels and bedding smelled fresh. Jessi is friendly and eager to answer any of your questions and she is extremely easy to work with and is very prompt at returning your security deposit once your final cleaning has been finished and all seems to be in order. We are looking forward to our next visit!!" - DeLisa R., hollister, california, 05/22/2015 (VRBO Review)
"My husband and I stayed here for about 3 weeks and everything was perfect. Jessi was amazing! She was always quick to respond even with our first inquiry about the property. I believe we even talked on the phone within minutes of that first inquiry. She was helpful from the beginning and right to the end of our stay. The townhome is beautiful and very well equipped. Even the cupboards are stocked with spices and other things that you may have forgotten to get from the local grocery store. The grocery store and some restaurants and shops are very close. You can either walk or ride the bicycles provided in the garage. The property is located in a very safe community and there is a gorgeous pool and spa located in the middle of the community. But it's very quiet and you really don't hear the noise from the pool area. The only little negative was how much traffic was on the main road exicing the townhome community because there are resorts so close to the property. It also could have been because we travelled during the high season. All in all we really enjoyed our stay and would stay again in a heartbeat. Thanks Jessi!!!" - Heather, Boston,MA, 03/21/2015 (VRBO Review)
I am so pleased your enjoyed your stay at Hale Le'a Villa. It is a fantastic location and a wonderful place to stay to escape the winter weather back on the mainland. I think people are discovering our little bit of paradise due to the amazing beaches and diversity of activities - luckily it is a big island! Hale Le'a Villa is a peaceful place to come back to after a busy day exploring the island and we have tried to make it your home away from home.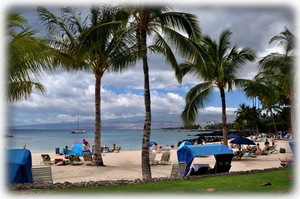 "We really enjoyed our recent stay at this unit. Everything was as described or better. We found this complex to be a good base for exploring the island and close to the best beaches. The complex is quiet and we made great use of the pool, which was always warm. Communication with owner Jessi was fantastic and she really went above and beyond in making sure our vacation was fantastic. I would highly recommend this unit and would stay here again should we have an opportunity to return." - gord k., Edmonton, Alberta, 07/24/2014 (VRBO Review)
We are glad that you enjoyed your stay. We have a number of repeat guest now so I hope that you can return - in the not too distant future - to enjoy the unit, the resort and all the wonderful activities Hawaii Island has to offer.
"First, about the location: the Mauna Lani area has the most to offer on the Big Island and this complex is newer, beautifully landscaped, very peaceful, with a great, sprawling pool area. The unit is really clean and comfortable complete with everything you could want, including bikes and beach gear. There is no traffic noise at all. The beaches nearby are some of the very best, so no need to go far if you want to completely relax and avoid even driving stress on your trip. Secondly, working with Jessi was so easy and she offered alot of information before and after booking to put us at ease. On island the local manager is also readily available for your questions. We would love to return! Mahalo nui loa!" - Kirstin C., Boise IDaho, 03/08/2014 (VRBO Review)
Your words echo our thoughts about Mauna Lani and our unit in the Fairways, thanks very much! We are always so happy to return to Hawaii Island and discover something new. I love sharing our experiences with guests to help them get the most out of their vacation.
"We had a very relaxed and pampered vacation, and count our stay at Hale Le'a Villa as our best rental stay ever. From the very beginning of our exploration of available locations, Jessi was helpful and direct in answering any questions we had and made us feel confident of the plans we were making. The listing exceeded our expectations in comfort and thoughtful choices from decor to the location and the exceptionally well equipped kitchen. It allowed us to cook as adventurously or minimally as we chose, day to day. Any minor questions were easily addressed by the on-island team. The home is beautifully decorated and fully equipped. It also was immaculate and well appointed with everything you could ask for, luxury linens, tropical design and lots of room. The access to Mauna Lani Beach Club is a terrific feature - one of the very best shore snorkel experiences ever. We are intermediate level snorkelers, and brought another less experienced family member who felt confident and thrilled with her experience from the very beginning at Mauna Lani. We also had terrific lunches there following mornings in the water, and drinks and pupus at sunset. The grounds and pool area never felt crowded and although there are many units, we had loads of privacy and quiet. Very much care and consideration has been put into creating a perfect vacation choice. We look forward to returning." - cafeirene, California, 11/13/2013 (VRBO Review)
"My wife and in-laws and I stayed here in April and we couldn't have been happier with the condo and location. The condo was perfect -- clean, comfortable and beautifully decorated, and it was well supplied with everything we needed for our stay. The location was so convenient, it was a quick drive to the grocery store and having the pass to the beach club was amazing. We went snorkeling there almost every morning. The pool and hot tub were also just a short walk away. Jessi, the owner was great to deal with and quick to respond to any questions. Can't wait to go back!" - Stan, Massachusetts, 10/29/2013 (VRBO Review)
"We thoroughly enjoyed our stay here! The condo is beautiful, spacious and has everything you could need! It is very private and we enjoyed sitting out on the lanai having breakfast and watching the birds. Everything was spotlessly clean. There were starters of dishwashing detergent, toilet paper and paper towels. It was enough for the two of us to last a week. There was one small issue with maintenance during our stay and Jesse was very prompt to respond and offered to send someone out right away. The beach club access that is included is great! Much prettier than the pictures. Water was calm and lovely. Great snorkeling here, better than the boat tour we did out of Kona. We went out to where the water breaks just outside the cove and it was awesome, but I only suggest this if you are a strong swimmer. We loved this little slice of paradise and will certainly stay here when we return to the Big Island." - cajundiver, Texas, 09/13/2013 (VRBO Review)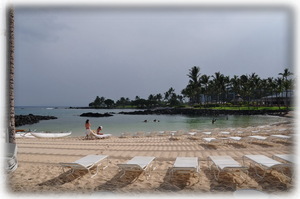 "We (myself, husband and 12 year old son) spent 5 nights here and I would have loved to stay longer. The condo itself is very spacious and came well equipped (kitchen stuff, spices, towels, boogie boards, books, guidebooks, movies, beach equipment, soap, shampoo, paper towels, tp, laundry detergent, dishwasher detergent, etc.,etc., and my favorite, the 2 bikes. Everything worked well, no problems at all. The complex itself was so nice and relaxing. 5 minute drive to the private parking for a nice beach with lovely snorkeling. With the bikes we went to the small supermarket, to the petroglyph trail, to the fish ponds area trails, and to the hotel beach for sunset. Not just the condo was clean, but the whole area was clean and quiet and lovely. 3 days we relaxed and went to the beach and the pool (also super nice) and 2 days we left to explore the island. I highly recommend this condo for a relaxing base to hang out, as well as to explore the Big Isand." - Kay E., 08/22/2013 (VRBO Review)
"My wife and I greatly enjoyed our stay. Almost everything is provided, and anything else is available withing a short distance. The snorkeling at the private beach exceeded our expectations, and we spent many mornings and afternoons lazily exploring this area. We definitely recommend this unit to anyone visiting the Big Island." - Matthew, Boynton Beach, Florida, 08/22/2013 (VRBO Review)
Thanks for the lovely note about your time at the Hale Le'a Villa. I am happy that our guests are enjoying the Big Island and particularly their stays with us. I certainly agree that the snorkeling at the Beach Club is a \
"I do not normally write reviews, but I wanted to thank the owners of this unit for going above and beyond with the condo! I am a light packer, so having everything we need at the condo was a definate bonus. The owners think of the little things to make you feel like you are at home. We loved the access to the private beach and pool. It is also so close to a grocery store and other good restaurants. It definately made the vacation better and that will be the only place we stay or recommend to others if on the Big Island!" - Anonymous, United States, 07/10/2013 (VRBO Review)
Thanks for the lovely response and we are happy that our vacation retreat worked well for your travel style! We'll look forward to welcoming you again upon your return to the Big Island.
"We loved our stay in this beautiful villa! The owners have thought of all the little \" - DeLisa R., hollister, california, 06/19/2013 (VRBO Review)
"Very comfortable condo, very nice owners. Everything you need. Great to have access to bikes. Biked down to beach almost every night to watch the sunset. Kitchen was really well stocked. Appreciate little touches that make you feel welcome. Beach club was great, fun snorkeling, swimming. Felt refreshed and healthy when we got back home. Just what vacation should be..." - Katie T., 05/02/2013 (VRBO Review)
We are so pleased that your enjoyed your stay at Hale Le'a Villa and took advantage of the great amenities. We try hard to make sure our unit has all the comforts of home and meets our guest's expectations.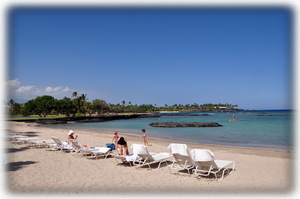 "The townhouse is roomy and set up very well - nicely-decorated, and contains everything needed for a long-term stay (kitchen is especially well-outfitted). It would be suitable for 2 couples traveling together, as the sleeping areas are separated and provide privacy (master on top floor, 2nd bedroom and bath on main floor). I especially liked having access to bicycles/helmets, as the area is perfect for cycling, AND a garage was perfect for storing and securing the bikes and beach gear. We loved having the gas barbeque right out the back door on the lanai. All in all, an excellent choice for a vacation rental, and a very nice area. We had an issue with the a/c, which both the property owner and property manager responded to very promptly. The property owner was very responsive and helpful before, during, and after the rental process. I highly recommend this property!" - Anonymous, Whitehorse, Yukon, 03/27/2013 (VRBO Review)
"Our group of 10 rented 3 different units in the Fairways. Everyone agreed that we scored big with the best equipped unit! I love the tile floors, the great TV's, the super comfortable couches and beds. Top quality linens and towels, table service for a dozen or more, every kitchen gadget you could imagine. Very pleasant artwork, pillows, and furnishings. Excellent floor plan and good cross breezes. We're now completely spoiled." - Jan C., Anacortes, WA, 11/23/2012 (VRBO Review)
"This rental in the Fairways at Mauna Lani was truly lovely. Luxuriously appointed through-out. The owners have thoughtfully left their guests with many amenities above and beyond the typical rental at the resort. It's easy to see that they take pride in ownership - it's clean and well maintained. The beds were super confortable. The location was very quiet and well situated in the complex. Not far from the beach, grocery store, swimming pool or fine restaurants. It was a pleasure to deal with these owners in every respect and we would recommend this property to our friends and family." - Anonymous, Bellevue, WA USA, 11/01/2012 (VRBO Review)
"We enjoyed our stay here in Kona. The villa is very well stocked with everything you'll need. The washer and drier was a nice bonus as is the water filter on the fridge. All the appliances were top notch and I enjoyed using them very much! The location was superb; we were a short drive from the private beach and walking distance to the grocery store. They have very good prices and are open late. I would recommend this place to friends looking for an affordable place in the heart of Mauna Lani. Thank you for a wonderful time!" - Liliana M., Seattle, Washington, 10/04/2012 (VRBO Review)
"The condo was really wonderful, we enjoyed our stay there very much. Loved the furnishings and décor, and so well stocked – from all the kitchen gadgets (our favorite was the espresso machine) to the plush beach towels and even a flat iron in the bathroom, there was nothing we needed. The resort itself was beautiful – loved the grounds, the beach club, and the walks through the fish ponds. Having the Foodland grocery down the street was very convenient as well. We are very happy that we chose your property, would love to stay there again if our travel plans bring us back to the Big Island in the future." - Anonymous, Westfield, NJ, 09/20/2012 (VRBO Review)
Glad you found the espresso machine - my favorite gadget! Makes that Kona coffee even better!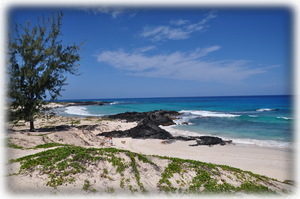 "Highly recommended location, unit and owner - and we have used VRBO a lot. We visited for 9 days and explored nearly all of the Big Island. This location is a great place to launch from - day trips to Kona, Hilo and the Volcanoes are easy, and you have the benefit of the Kohala beaches when you want to stick around. Grocery nearby, the private Beach Club - many, many things to do! Jessi's condo is a wonderful place - very well stocked (we made dinners most nights). The BBQ and outside patio are excellent! The condo is very comfortable and quite luxurious. Bedrooms are on separate floors - we enjoyed the privacy. Sound system so we could play music - nice TVs too, but truthfully we didn't use them. We had too much other activity going on! It's only a short walk to the pool and hot tub. We made use of the bikes and beach equipment at the Beach Club. Turtles right near shore, and GREAT snorkeling at the Beach Club. You are in great hands with Jessi as well. She knows the Big Island and has tons of great advice on things to do and see while visiting - in addition to being a conscientious owner. She checked in with us several times to make sure everything was in good shape. Overall, a great experience and we highly recommend. Wouldn't think twice about reserving again when we return to the Big Island." - Account I., Nogales, AZ, 09/11/2012 (VRBO Review)
It sure sounds like you had a wonderful stay and vacation on the Big Island - I hope you return another year to explore the island further. Seems we keep finding new sights, beaches and things to do each time we come.
"This property is everything it promises and more. It's clean, comfortable, and incredibly well stocked with anything you might need to have a great time. We ended up spending more time at home than I thought we would, just hanging out on the patio and drinking cold iced tea. I would never stay at a hotel in this area if this property were available. I recommend it to everyone who comes into town." - Kory D., Los Angeles, CA, 06/01/2012 (VRBO Review)
"Great place to call home for a couple of weeks. Kitchen has every utensil imaginable etc. Beds comfortable, lanai enjoyable, bathrooms great. The private beach is a must, especially for children. Played Mauna Lani South Course---a must for a golfer. The North Course goes right past the condo. The Fairway Villas pool and deck area is first class. Many great places to eat (Breakfast in Waimea, lunch at Tommy Bahama, dinner at the Canoe Club or go down to Kawaihae Harbor---the list goes on etc.....The rest is up to you!!!" - Philip D., Fallbrook California, 05/31/2012 (VRBO Review)
"WOW! We had such an amazing time at your villa on our vacation. Your house is beautiful and has all the comforts to make you feel at home. I especially enjoyed waking up in the morning, brewing a cup of coffee and sitting out on our deck watching the sunrise, listening to the birds and taking in the Hawaiian scents. After that a morning bike ride to the shops just around the corner for a fresh fruit smoothie before we started our day on the big island. It was so convenient to have everything we needed right in the Villa for our adventures that day. Beach towels, cooler for the beach, chairs and umbrellas for lounging. Our vacation definitely wouldn't have been the same without access to those amenities. It was also so nice to be able to have such a beautiful kitchen stocked with everything we needed to cook with; we were able to make our own meals, or create a lunch to bring with us to the beach or BBQ a steak for dinner. I enjoyed the safety of our own little community with our own private pool and hot tub a short walk away. Everything you could need is only a few minutes away by walking or car- shopping, grocery, fine dinning and beaches (so many beaches! ). We had so much fun in Hawaii and would definitely stay here again and would recommend your exquisite home to anyone." - Anonymous, o/vIsr/cytQVbPwjX0xKlszl1BSHKcBuxRQodg==, 05/17/2012 (VRBO Review)
"We feel so lucky to have found this place. The house was immaculate on arrival, very well maintained and was supplied with pretty much everything you could need for staying on the Big Island: the kitchen was well stocked with utensils and supplies, the Viking BBQ grill was a treat to cook on, and all beach equipment and towels were available. Jessi was so helpful, informative and accessible for all our questions. The pool and fitness center are just steps away from the house. We love the Mauna Lani resort area because everything is so conveniently located: great beaches and snorkeling, golf, shops, restaurants, and jogging paths. We had a wonderful time staying here, and would definitely recommend this property to others. There are so many things to do here; the guide books available for guests were very helpful too. Overall, the property was luxurious, yet very comfortable. Mahalo!" - Stephanie C., San Rafael , CA, 05/02/2012 (VRBO Review)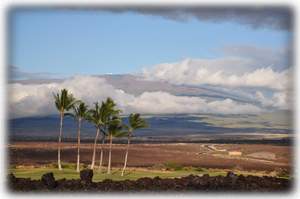 "The home was spacious, beautifully decorated and had everything one could need for a perfect vacation. In addition to the nearby resorts and beaches, we particularly enjoyed exploring the volcanoes and rain forests on the other side of the island and the fabulous scenery of the north shore. My one complaint was that my time at the villa was too short. I hope to make it back some day." - Anonymous, Northridge, CA, 05/02/2012 (VRBO Review)
We totally agree that the Big Island is a great place to explore and we can't wait to get back the next time. Thanks for the positive review, we're always trying to add new items that people will enjoy.
"This unit is EXACTLY as it is presented. There is nothing missing for you to enjoy an amazing vacation. We loved the outdoor kitchen and the decor was comfortable and vacation luxury all in one. The condo is very spacious and more than enough room for our family of 4. The bikes were an additional treat making it easy for a quick trip to the shops or one of the nearby resorts for coffee or cocktails. We enjoyed the beach club many times and we were always able to get chairs and find shade when needed. The condo pool was also one of the best we have ever had access to, especially with a toddler. The shallow wading area made pool time a breeze! We would definitely stay here on our next Big Island adventure." - shannon M., Vancouver, BC, canada, 04/27/2012 (VRBO Review)
Thanks for the positive review we are happy that you enjoyed yourself. I agree that the pool works well for kids!
"This is a beautiful property in a beautiful location. The townhouse itself, which is immaculate and elegantly appointed, has just been redecorated, including new furniture (and great beds). Plus, the owners supply lots of extras (e.g., gourmet kitchen gadgets, coaster bikes, beach towels, books, magazines....even a laptop and cell phone). With the cross-breezes through the unit, we didn't need the air conditioning, and preferred it that way. The pictures on the website give you the right idea! The Fairways complex is lovely and quiet, with a large pool and hot tub a few steps from the unit. It is part of of the Mana Lani resort, and is close to the Mana Lani hotel, the Fairmont Orchid Hotel, golf courses, and beaches, including the beach club (sandy beach, lounge chairs, restaurant - and great snorkelling). Because there is so much nearby, you could stay here without a car (especially having the bikes). However, with a car, the location is also a perfect jumping-off location for the Big Island's many activities. This trip we went south to snorkel, visited many different and interesting beaches, went up Mauna Kea (spectacular), went horseback riding in Paniola (gorgeous), went hiking, went walking or running in the area every morning. We we were with our two 17-year-old daughters, and we all had an amazing time. Just when you think Hawaii can't get any better, it does! I have already recommended the Hale Lea Villa to friends, and look forward to returning myself ...soon." - Bev L., 04/26/2012 (VRBO Review)
I am so pleased that you enjoyed your stay at the Hale Le'a Villa. We have tried hard to anticipate guest's needs so they feel they get exceptional value.