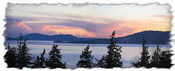 Vacation Rental Photos
Lounge Cha...
Outdoor ga...
Soothing f...
Sleep in, ...
Eclectic l...
Relax in t...
Dining roo...
Fully equi...
Barred Owl...
Mama and b...
Patio with...
Over two a...
Handsome m...
Chuckanut View Inn - Rest your mind and your body with fabulous San Juan views
USA/Washington/Bellingham Vacation Rental
2 bedroom, 1 bath vacation home sleeps 2 (1 Queen)
E-Mail Vacation Rental Listing to a Friend

This facility is for the sole purpose of referring an associate to the vacation rental displayed above. All submissions are monitored for quality assurance. If this facility is abused, you will be blocked from the VRconnection Web site and reported to your respective service providers. Clicking the 'Send' button will indicate that you understand and agree to these terms.