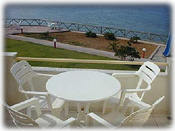 Vacation Rental Photos
Photo 2
Photo 3
Photo 4
Photo 5
Photo 6
Photo 7
Photo 8
Photo 9
family suite for up to 7 at the beach
Europe/Greece/Sfakaki Vacation Rental
2 bedroom, 2 bath vacation other sleeps 7
From
To
Weekly
Min Stay
01.10.2018
06.11.2018
$770
7
All rates subject to change without notice. Please confirm with owner.
BOOKING + PAYMENT CONDITIONS

BEFORE BOOKING PLEASE READ THIS CAREFULLY……………………..
MY OFFER IS VALID IN THE MOMENT YOU GOT THE EMAIL
In case you would like to book, you should get at first step an OPTION on your flights, which is for 24 up to 48 hours in Europe usual without any charge, so that you have the time to arrange with your accommodation all contracts and documents

With your booking you accept NOT ONLY following details,which are valid according Europaen rules of
tourism,but also you follow all the steps,which are given in following for to make your reservation !
Your full name,homeadress, in case the age of children at the day of departure we need anyway , also your landline phone number could be helpful.. You confirm also in this moment by email that you accept this booking and payment conditions.
Anyway you will get the contract by post.
A deposit of 20 % of the total amount ( a minimum of 200 EURO) has to be paid together with your booking within 2 days by banktransfer
The balance of the total amount, you have to pay in EURO CASH at arrival.
We cannot be held liable for any failure in public utilities nor can we accept liability for any inconvenience discomfort or annoyance you may suffer, on building works being carried out on properties over which we have no control.
Cancellation fees from the moment of your booking are as follows:
CHANGE of dates: 50 EURO CANCELLATION is only valid with our confirmation ! ! !

More than 90 days before arrival 30 %
89 - 30 days 70 %
29 - 14 days 85 %
13 - 0 days 90 %
of the total amount.
CHANGE of CONTENTS of BOOKINGS: 50 EURO
With your booking you agree to this conditions !
ARRIVAL TIMES in the accommodation are according the rules of tourism: arrival in the unit from 4.00 PM,departure until 12.00 AM. If this makes sometimes problems with your personal arrival time on Crete, we advice, to book according this times 1 or 2 days more !!! According your arrival place here on Crete you will get a detailed description how to find your way..

Rates you got are valid according the total requested number of days, type of unit offered and the number of guests you gave us, including linen, towels, water, electricity and cleaning services once a week.
IMPORTANT:
Availabilty is given in the moment you got this offer, as we are working with internet, options are not possible !!