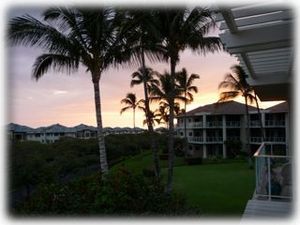 "Renter renter. Place is very nice. Great layout, location and views." - John F., 03/20/2020 (VRBO Review)
"Here's the scenario, booked this condo almost 6 months in advance mainly because if the central Waikoloa location and the price (under $300 for the busiest week of the year!). I was weary of the other reviews saying the AC is spotty, ice maker not working and washer/dryer being difficult, but pulled the trigger anyway, thinking they would all be fixed by December. Neither were! So, literally 3 days prior to arrival, I get a call from the owner saying he is in the middle of replacing the AC and there's a possibility it won't be ready when I arrive! What? Why wait to get it fixed just before the busiest week of the year? Well, nothing I can do now as ALL other locations are booked. Sure enough, arrived on the 24th and the repair guys we're just leaving and informed us it will be ready in 2 days. Not to be dramatic, but it was HOT those two nights, really humid and stuffy. Needless to say, not much sleep on Christmas! We were partially compensated for the two nights, which was expected, but still considerate of the owner. Another minor hassle is the owner takes a day or two to communicate with. All the security codes to the front door, pool gate, and the main entrance gate were wrong on VRBO. We had to piggyback on another car to get through the gate and got in the condo by the repairman. After a 6 hour flight, the last thing you want to deal with is being stuck outside the condo AND for it to be 85 degrees when you get in  Other than the minor issues, the condo is fine. A bit dated in décor/tile/etc. but fine. As my wife said, it's like a bachelor pad that's not being taken care of. It would have been nice to have a Welcome Book, with an instruction sheet on the W/D, TV/Cable usage, Pool access, etc). Shouldn't have to think about this stuff on vacation. The condo has great potential, just needs a management company to take care of it. We would not book this condo again, to many better options around. Pluses: • Location is great. Close to the Hilton Waikoloa, Marriott and Lava Lava club. • Roomy condo with nice terrace/lanai. • Nice assortment of beach chairs/cooler/snorkel gear. • Good price for the area. Minuses: • No instructions on W/D, TV, Internet, AC (need a welcome book with updated info). • Small bugs in the kitchen, we had to store our food in the fridge or microwave. • No immediate contact with owner. • No AC for the first two days (I'm sure this is not a problem anymore)." - Mark S., 01/29/2020 (VRBO Review)
"We booked this place last minute after our first condo was a disaster and we had to leave. The owner, Bob, was really communicative and helpful as soon as I booked his place and made sure we were able to have a clean place to get into by the next day. Overall, the condo was really comfortable, spacious and enjoyable. We loved the views of the volcanoes, palm trees and gorgeous sunrises. The ocean view is just a small "peek a boo" view from the kitchen window. It's a fairly short walk to the beach, which we enjoyed doing early AM and at sunset. Unfortunately, the air conditioner was not working when we arrived and I tried calling and emailing Bob but I didn't hear back until our second day there—we were basically sweating in the condo before it was fixed! We even spoke with the onsite condo officials but there was nothing they could do. As soon as Bob got my messages, he was able to get someone out same day and the good news is, the AC got fixed! The AC unit is very old, though, so hopefully he ensures this is not an ongoing problem for future guests. This is not a condo you'd want to be in without AC. The condo is directly overlooking Waikoloa Beach Drive (a fairly busy in-and-out road), and with doors and windows open, there is a decent amount of street noise, but with doors/windows closed and AC on you can't hear any street noise at all—and once the AC was fixed, that's how we kept it so noise was not a problem and it was very quiet. The big glass sliding doors and windows allowed for great views even when everything was shut. If you're worried about the street noise, honestly, it's not that bad. I've dealt with much worse and this is bearable. But if you want totally quiet and doors open this place may not be your best bet. The washer and dryer were a bit funky. The dryer especially was inconsistent with drying clothes and made an ongoing beeping sound while in use. Might be time for a fix or a new one? We didn't use it that much so it wasn't that big of deal but worth noting. Everything else was in good working condition and didn't have any problems. Kitchen was well stocked; we cook a lot in places we stay and had no troubles here. We loved the pool, it was very clean, beautiful and a salt water pool. Not too crowded at all. And Waikoloa area is easy access to a lot of amenities. It is a densely touristy area but hey it's Hawaii. Overall, we were very happy to have this place especially as a last minute booking! Thanks Bob!" - Tawnee G., 11/02/2019 (VRBO Review)
The Air Conditioner was replaced Dec 24 2019 . There will be no future air conditioner concerns. The washer and dryer is only 5 years old. It is working fine.
"The property was perfect for our trip with our teenage granddaughters. The location was the ideal place for access to the the shops and the beach. The condo provided everything we needed for a family vacation. The condo was large and spacious providing us with more than enough space. I enjoyed coffee every morning on the Kenai while the family slept. Then off to a beach using the provided equipment. Communication with Bob was great. We talked on the phone and texted several time leading up the trip and while there. This condo is certainly a wonderful place to stay and we are talking about renting there again next year" - Harold W., 08/23/2019 (VRBO Review)
Thank you . Warmest aloha, Bob
"Good location. Quiet development. Nice condo, with plenty of room. The extra half bathroom a plus. Beautiful wrap around lanai. Beach equipment provided a nice extra. Nice pool and exercise facility. Enjoyed our stay! Thank you Robert!" - Vanessa M., 08/18/2019 (VRBO Review)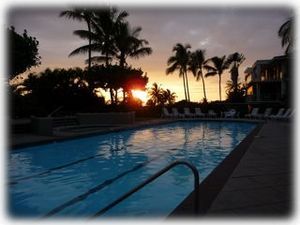 "Great place good location. Some minor issues with refrigerator and air conditioner not cold. Pictures on the wall is not family friendly." - Eugene C., 06/29/2019 (VRBO Review)
"The condo is clean and cozy, and super close to the beach. We have enjoyed the gym and swimming pool almost every day. Great shopping centers near by. Very convenient. Would come here again if we come back to the big island." - Xi Y., 06/25/2019 (VRBO Review)
"Already bookeffor an extended stay next year. We've stayed at a number of different complexes in Waikoloa over the years, this by far is the best." - John F., 03/02/2019 (VRBO Review)
"We had a chance to stay at this lovely unit for about 10 days. It's a 2 bedroom, 2.5 bathroom unit! Has everything you need for stay on the Big Island. We liked the nice wrap around Lanai and enjoyed morning sunrises over Mauna Loa. Great kitchen and we cooked about half of our meals. The best washer and dryer in the unit that I've used in all of my stays in Hawaii, you can pack light! Has gym and nice swimming pool with two jacuzzis. The Kings and Queens market are close by, walking distance as is A-Bay. I would not hesitate to stay here again on our next visit to the Big Island" - Paul Y., El Cerrito, CA, 02/08/2019 (VRBO Review)
"Very convenient and comfortable." - Digman T., 01/10/2019 (VRBO Review)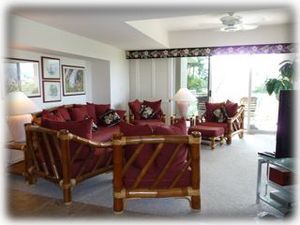 "Property is in a great location in nice quiet area. The condo has great potential and is very roomy but requires some upgrading, especially the refrigerator, it has an ice machine but leaks if it is hooked up. If you like tea be aware that it is fully equipped with an older coffee machine and a Keurig but no kettle. Note there were no garbage bags or dishwasher soap in the unit so you may have to stock the units with these. Also we put up with 2 days of beeping before we realized the smoke detector which was hard wired had a dead battery which we replaced. The toilets are difficult to flush and you may need to lift the chain in the back to get them back to working. The one in the 1/2 bath will run on if you don't remember to pull the lever back up." - Donna M., Calgary, Alberta, 01/07/2019 (VRBO Review)
You neglected to let me know of these during your stay. They are all fixed. The refrigerator is new and all has been taken care of.
"My friend and I stayed for 4 nights in November. The property is wonderful...well-equipped kitchen (we mostly cooked and ate in), nice balcony, high quality beds, very clean condo. We're in our 50's and found that walking with beach gear to the local \" - Amy S., 12/20/2018 (VRBO Review)
"Very nice 2 bedroom condo. Great sunrises on the porch! Location is great, can walk to most shopping and beaches, some are just a short drive. Kid friendly. Pool is nice and updated. Owner was great and gave advice on what to do and where." - Jason F., 11/12/2018 (VRBO Review)
"Balcony on the road cars go by day and night. Owner nice." - Drew L., 06/25/2018 (VRBO Review)
I my opinion the Ocean View more than makes up for the minor noise from the road. There is little noise or traffic at night.
"We stayed here over Christmas and New Years and just had the best stay. The condo is huge! Lots of room to spread out the double Lanai is a special treat as you can see both of the volcanos Mauna Kea and Mauna Loa. Every morning we ate outside and watched the sun come up. The grounds are so we kept and there was a hose over by the garbage area to rinse your sandy beach stuff. So close to many nice shops and restaurants and the pool was nice a clean with very few people there. The kitchen had everything you need to make gourmet meals, we ate at home every breakfast and lunch and many dinners. Very quiet complex although you can hear a lot of traffic with the doors and windows open. We would have slept with the doors open but there seemed to be many buses driving by late into the night. Still a great place to stay with plenty of linens and beach toys." - Tracey A., Phoenix, 04/02/2018 (VRBO Review)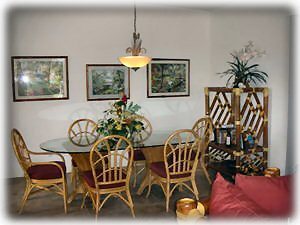 "We stayed here recently for just over three weeks and enjoyed our stay. We were there with my son and his wife for a portion of the time and found the layout to be a great one. The condo provided good spaces to interact and also more private spaces. We especially appreciated that both bedrooms had en suite bathrooms. The kitchen was well-equipped and we appreciated the spices and staples that were there when we arrived. If you consider this property, you should know that Waikoloa Beach Drive is a busy street. There is a lot traffic pretty much all the time and this unit is directly overlooking the street. We were familiar with the location, so this was not a surprise to us and it didn't bother us, but some might feel differently. The location is great for access to the beaches in the area and avoids the congestion closer to Kailua-Kona. We would stay at the property again. One final thought, we received information needed for check-in on the later side compared to some other properties at which we have stayed. Our travel schedule did not allow us to print the information, which we wanted to do in case our phones were out of battery on arrival, if we received it the day before our departure for Hawaii. If you should be in a similar situation, be sure to contact the owner so you get the information in time. We did this and did receive it two days before departure." - Naomi R., Boston, MA, 03/13/2018 (VRBO Review)
"I stayed at the condo with my mother and sister for a conference located at the Hilton. The condo was closely located to the other resorts so an easy walk to my conference daily. It was also centrally located to great beaches up and down the coast for my family to explore while I conferenced. The condo was clean and well stocked with towels, linens, beach gear, and other welcomed appliances. The porch also provided a wonderful view and was a great location for morning coffee. I would highly recommend this condo for others looking for an affordable but well-kept and nice condo near the resorts of Kona." - kelsey w., 10/31/2017 (VRBO Review)
"We stayed over Christmas 2017. Family of four (two teenage girls). The good - lots of space. The condo is very large so tons of space for everyone. - decent location. Not on the beach of course, but a short walk to A-Bay. Across the street from the Hilton as well, which is well worth a wander through - beach gear. Boogie boards, snorkeling equipment, etc. are in the condo. Some of its looking pretty old, but a definite plus to have it at all - Kitchen is well stocked with appliances, cutlery, etc. - Not crowded. We expected it to be crazy over Christmas, however it was anything but. Several times we were the only ones at the pool - which is a bit on the small side, but pleasant enough and well maintained - Excellent communication. Bob was easy to work with. Answered promptly and was genuinely helpful The bad - The road. It is right underneath you, albeit the building is somewhat above it on a slope. If you spend any time on the lanai, or keep your windows open, you will hear road noise constantly. - Dated. Pretty much everything feels long in the tooth. Bathrooms, appliances, furniture. It feels very much like a rental, if that makes sense - Little things. Several dead lightbulbs, missing batteries in remotes, a few dirty dishes in cupboards (due to the old dishwasher I suspect... see above). Nothing serious, but enough to mention We love the big island and will likely return there. As to this place... if I recommended it, it would be based on price point and size. My biggest caution would be the road - if you want to spend any time on the lanai it will be probably be an annoyance. For us, we'll probably pony up for something on the beach next time." - David S., Victoria, BC, Canada, 01/07/2017 (VRBO Review)
"We stayed in this condo with another couple who had never been to the island. I was a little nervous about renting this property since I hadn't stayed at Waikoloa Beach before and you never really know what you are going to get. You have to trust the reviews. Well, this place far exceeded all of our expectations! It was absolutely beautiful inside and out! It was beautifully appointed, VERY roomy, VERY clean and VERY comfortable! The views from the lanai were amazing, loved having breakfast and watching the sunrise over Mauna Kea! In the condo were beach chairs, beach towels, snorkel gear, boogie boards and ice chests. What more could you need? The property is very conveniently located near shops, restaurants and fabulous beaches. It is also an easy drive to get to other parts of the island. The owner gave us several recommendations, most of which we did. They were fantastic, Bob, thank you! We especially loved the Kilauea Iki hike, stargazing at Mauna Kea, the Pololu Valley, kayaking and snorkeling at Captain Cooks Monument, and Hapuna Beach! The take out sushi from the grocery store in the Queens marketplace was awesome! This couldn't have been better unless there were a fruit basket to welcome us to the condo....oh wait! The owner did that too! Thank you!!! Will definitely want to stay here again and again!" - Phyllis T., Las Cruces, 10/22/2015 (VRBO Review)
"We had a fantastic stay at this unit. It was just two of us so we were happy to find a place that was less expensive but not far from the water. The unit had everything we needed. In the closet were lots of things we found useful at the beach. Chairs, boogie boards. snorkel/fins, cooler, etc. We were even surprised to have a nice gift basket of food goodies which we enjoyed. It is very convenient to getting to Hapuna Beach and Beach 69 (10 minute drives) which are some of my favorites on the island. The complex was very quiet. There is a road in front of the unit but the traffic was pretty minimal. We appreciated the peek-a-boo views of the water from the lanai. We also enjoyed walking/jogging out of the unit along the public access trail that goes to A-Bay nearby. There is a grocery store in the resort village a few minutes drive away that has the usual groceries and some nice del options for breakfast/lunch/dinner if you want alternatives to going out to the restaurants. Groceries are less expensive though closer to the airport at the Safeway and Costco so if stocking up may want to go there. Robert the owner was easy to work with and trustworthy and got my deposit back promptly." - Jim L., 01/23/2014 (VRBO Review)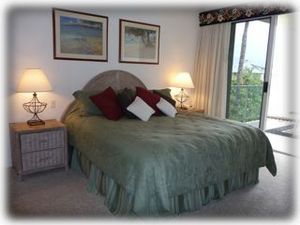 "My wife and I had the privilege of staying in E202 from Dec.31 - Jan.15. This was our first vacation rental so the anxiety level was quite high till I spoke to Bob. Long story short, Bob was a true asset for support and knowledge concerning our first trip to the Big Island. Bob proved to be an excellent communicator via phone calls and emails. I would definitely trust Bob at his word. The condo was wonderful in terms of cleanliness, well furnished, location and condition. The quality of the bed and linens is outstanding, we did not use the second bedroom. The bedroom ceiling fan, an upgraded AC system, blackout drapes and the complex being constructed in cement resulted in having great sleeps. The upshot of this rental has us wanting to return to E202. ps. Our last five nights were at the Shores in a recently upgraded condo. With wood construction it felt the folks above us were going to fall into our unit. This unit had a restrictor on the AC set at 75F, without a bedroom ceiling fan. The beds were very hard resulting in poor sleeps each night; we really were missing E202. Do not have any hesitate booking with Bob, his condo is outstanding. My wife was very impressed to see a fresh fruit basket when we arrived after a 17 hour trip. It was the start of a great stay. Kelly and Gillian Black Saskatchewan " - Kelly B., Saskatoon, Sa, 01/16/2014 (VRconnection Guest Feedback)
"Hi Robert. We thought your condo was very nice. Thoroughly loved our visit. We will certainly contact you if we return to the big island." - Lawrence M., 202 Imperial Way,Mi, 01/26/2013 (VRconnection Guest Feedback)
"We had the fantastic opportunity to stay in this condo for a week over Christmas of 2012. First and foremost thanks to the owner for all his patience and help with the arrangements. Professional and helpful and frankly above and beyond what should be expected of an owner. Thanks. The condo itself was excellent and quite large for a two bedroom. It was extremely clean and very well stocked to the point of being almost silly. There was nothing we needed from kitchen supplies to beach supplies including boogie boards. We brought our own snorkeling gear so didn't notice if there was any in the condo but it wouldn't surprise me to find it there since everything else was. Our daughter loved the fact there was a volleyball to use as well. Rooms are large and clean and the beds are comfortable with decent linens. Towels were fantastic and both bathroom showers worked very well with great water pressure, helpful for getting the sand out. The kitchen had everything you could want and more. The TV was nice and large and had a decent stereo setup as well though we never used it. Lanai is incredibly large and the furniture is very comfortable to sit and read a book. The property does feel close to the road but noise was not bad. We were there over Christmas season which is by far the busiest time but even then the traffic was minimal between 10 P.M. and 6 A.M. If you go to bed early or sleep really late then you might hear some traffic noise from the road if you sleep with the windows open but with the doors closed there were no issues at all. And if you do sleep with the windows closed the central air keeps the condo really comfortable and unlike some condos we've stayed in the A/C unit wasn't struggling to keep up, it worked really well. Parking was very close to the unit with a nice wide space and there is an elevator nearby as well to haul your groceries up to the second floor. Didn't make use of the pools or exercise facilities but did use the bbq's that were well maintained. Just a fantastic condo with a fantastic owner. We hope to be back soon. Mahalo." - Brent, Winnipeg, MB, Canada, 01/11/2013 (VRBO Review)
"The condo is everything you'd want - roomy, well-furnished, comfortable, conveniently located to beaches, stores and hotels and with great mountain views and elevator access. We thoroughly enjoyed ourselves for the week we were there. Prospective renters should be aware that a busy street is very near and could be bothersome when sitting around the new table and chair set on the large lanai or when inside with the doors open and AC off." - Glen & Lorrie, United States, 09/18/2012 (VRBO Review)
"The layout, furnishings, and location were ideal for us. All the instructions were clear and exact. The kitchen, bath, and bedroom supplies and accessories were as you would expect in a home, not a rental. The complex grounds, pool, and grilling area were in great shape. The computer room was an added plus. The maintenance staff was very helpful with any problems. having an elevator was great for carrying large packages. Location was A+ for our day trips. Would recommend the condo anytime." - Art S., Orlando, FL, 07/24/2011 (VRconnection Guest Feedback)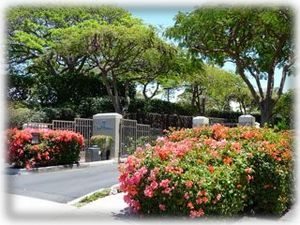 "The Waikoloa condo was far beyond our expectations. As others have noted, it was pristine, comfortable, wonderfully located to enjoy the beaches and northern end of the island. The views from the large lanai, where we ate every meal, were lovely. The bath was large, the bed so comfortable, the kitchen very well equipped. In addition, the complex has gorgeous colorful landscaping, friendly people, many birds and an amazing pool with two hot tubs. Highly recommended. " - Angela S., Boulder, CO, 01/28/2011 (VRconnection Guest Feedback)
"We had a greater time we even thought of. The unit was perfectly located for what was the main reason for our stay, the convention at the Hilton. The facilities are as good as anybody can desire for a short or long vacation. The furnishings and everything at the unit was very good and useful. We are very grateful with Mr. Zimberg for let us use their condo and for all the useful advise he sent us along with his messages. We'll recommend anybody the use of this unit if they plan to go to the beautiful Big Island." - Ana &., Apt. 331,We, 07/09/2010 (VRconnection Guest Feedback)
"We stayed at the condo in early June 2010. Our two boys loved the place because it was very large compared to other condos we had stayed before. They enjoyed the large TV and cartoon channels after hard days by the ocean and pool. We had brought some sand toys from home which were not necessary because Robert had provided some. They were very happy to find the boogie boards (we did not bring those!) and used them. Eating meals on the lani were so pleasant that my 4 yr old asked for it everyday. The condo is clean and nicely decorated. We used the salt water pool which was such a nice feature. The BBQ area was clean and easy to use. If we go back to the Big Island again we would stay here again. The owner, Robert, was very reachable and considerate. He provided many great suggestions. We received our refund soon after we came back. What a nice memory." - Joan S., San Jose, CA, 06/07/2010 (VRconnection Guest Feedback)
"We had a wonderful time in Hawaii staying in your condo. It is set up beautifully to accommodate all needs. We love the kitchen , the Lani all of it. Easy walking distance to shops, beaches etc. Thanks for a wonderful week. Pat and Terri P 4/13/2010 " - Patricia P., , 04/12/2010 (VRconnection Guest Feedback)
"Wonderful condo! Beautiful furnishings. Had everything we needed! Down to the pail and shovels for sand castles! Lots of space for the the group we had. Great grilling area. We ate on the patio every night to enjoy the tropical plants and lanai. I highly recommend shopping at the Costco in Kona for all your food and liquor. It is well stocked and much cheaper than shopping at the local place daily. The condo bathrooms are roomy and the beds are comfy. Access to A beach is walking distance, and a short drive to Hapuna, another gorgeous boogie board beach with crystal clear water. A memorable vacation! Thanks, Bob!" - Marcie K., Fort Collins, Co, 03/13/2010 (VRBO Review)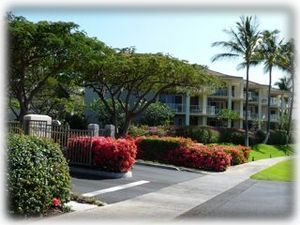 "Nicely appointed condominium in well-located complex. Pool was being renovated during our stay, but otherwise the unit, location, interaction with the owner were all very positive. I highly recommend this location and particular condominium unit." - Anonymous, Hilo, Hawaii, 03/13/2010 (VRBO Review)
"Excellent location, nicely furnished. Large kitchen, big lenai, in a very nice community. Staying there was a great experience and we will be back." - Jill V., Minneapolis, 03/12/2010 (VRBO Review)
"Beautiful location. Loved walking to the beach. Sunny space and convenient to so many adventures. The lanai has an incredible view. Great views and a relaxing place to vacation." - VRBORORG197121, -, 03/12/2010 (VRBO Review)
"Stayed here the past 2 years and surely will again.Great place to stay with the family; perfect ammenities, quiet and home feeling." - Terrie3, Salt Lake City, UT, 03/12/2010 (VRBO Review)
"This condo is extraordinary. The accommodations,furniture,art work,and property was truly Hawaii and Paradise at it's finest. It was as comfortable as our own home. The owners are wonderful to deal with and deserve full credit for such a warm and welcoming place to enjoy the true spirit of the Big Island. " - Alan V., 35300 Spring Hill Rd.,Fa, 02/09/2010 (VRconnection Guest Feedback)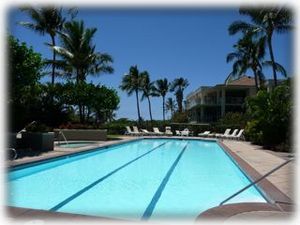 "Nicely appointed condominium in well-located complex. Pool was being renovated during our stay, but otherwise the unit, location, interaction with the owner were all very positive. I highly recommend this location and particular condominium unit." - Tim, Hilo, Hawaii, 08/17/09(HomeAwayConnect Guestbook Entry)
"Wonderful condo! Beautiful furnishings. Had everything we needed! Down to the pail and shovels for sand castles! Lots of space for the the group we had. Great grilling area. We ate on the patio every night to enjoy the tropical plants and lanai. I highly recommend shopping at the Costco in Kona for all your food and liquor. It is well stocked and much cheaper than shopping at the local place daily. The condo bathrooms are roomy and the beds are comfy. Access to A beach is walking distance, and a short drive to Hapuna, another gorgeous boogie board beach with crystal clear water. A memorable vacation! Thanks, Bob!" - Marcie Kay, Fort Collins, Co, 07/18/09(HomeAwayConnect Guestbook Entry)
"Stayed here the past 2 years and surely will again.Great place to stay with the family; perfect ammenities, quiet and home feeling." - Terrie, Salt Lake City, UT, 07/04/09(HomeAwayConnect Guestbook Entry)
"Beautiful location. Loved walking to the beach. Sunny space and convenient to so many adventures. The lanai has an incredible view. Great views and a relaxing place to vacation." - Anonymous, 03/22/09(HomeAwayConnect Guestbook Entry)
"Excellent location, nicely furnished. Large kitchen, big lenai, in a very nice community. Staying there was a great experience and we will be back." - Anonymous, 03/19/09(HomeAwayConnect Guestbook Entry)