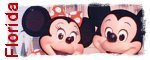 5 Properties

The property listing you were trying to access is not currently available. Here are some alternatives.
Featured Vacation Rental
Islamorada, Fl. Waterfront Condo With 26'free Boat Slip. Available Weekly.
1 bedroom, 2 bath Islamorada, Florida Condo sleeps 4
The Osprey Nest, Islamorada, Florida Resort Home Rental The Osprey NestIslamorada - Village of IslandsHomeAvailability & RatesPhoto GalleriesExterior PhotosInterior PhotosAround Town360* ViewsJettyNight TimeGuest PhotosProperty Site LayoutView the PropertyUpper Matecumbe Key Aerial photoNOAA ChartFl...
&nbsp
Q
Synopsis
City
Bedrooms
Baths
Sleeps
US$
&nbsp
&nbsp
Tropical Cottage On Cusjoe Key
This is a spacious one bedroom, one bath mobile home cottage and can accommodate up to 6 people. It is set in a tropical landscape (palm trees, royal poinciana, hibiscus, etc.) and you can enjoy the c...
Cudjoe Key
1
1
6
Available
nightly
weekly
monthly
from
$95/nt

CASA LAGO MAR - TROPICAL PARADISE IN THE MIDDLE KEYS!
Sixty miles and one left turn from the mainland brings you to Key Colony Beach. Our beautiful home has 3 bedrooms, 2 bathrooms. Two bikes, BBQ grill, hammock to relax. Wood step down dock, Vaca Cut pr...
Key Colony Beach
3
2
6
Available
weekly
from
$186/nt

Key West Vacation Condo ~ Island Retreat Condo
Island Retreat Conch Condo - The lower unit is a two bedroom, two bathroom unit.The upstairs unit is a 1 bedroom/1 bathroom unit that sleeps 4 with a pull out couch. Three blocks from Duval street and...
Key West
2
2
4
Available
nightly
weekly
from
$149/nt

Islamorada, Fl. Waterfront Condo With 26'free Boat Slip. Available Weekly.
The Osprey Nest, Islamorada, Florida Resort Home Rental The Osprey NestIslamorada - Village of IslandsHomeAvailability & RatesPhoto GalleriesExterior PhotosInterior PhotosAround Town360* ViewsJettyNig...
Islamorada
1
2
4
Available
weekly
from
$171/nt

Get Away From It All.. Key Colony Beach Rental
Get Away From It All......in the heart of the Florida Keys at our vacation rental in Key Colony Beach. Our stilted duplex unit offers 2 bedrooms and 2 baths with a spacious, open, bright kitchen and v...
Key Colony Beach
2
2
4-6
Available
weekly
monthly
from
$157/nt