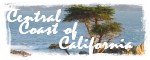 84 Properties

Featured Vacation Rental
Special
Quintessential '30's Santa Barbara Beach Bungalow Remodeled in 2013 Decorated to capture the flair...

Escape to the American Riviera in our Charming 3 bedroom Santa Barbara Cottage
3 bedroom, 1.5 bath Santa Barbara, California Home sleeps 6-8
Our quintessential craftsman beach bungalow is ideally located close enough to downtown State Street in Santa Barbara to take in all it has to offer, but far enough removed to enjoy the local flavor of the "American Riviera" without all the tourist trappings that tend to go along with it. Originall...
76 of 84 properties mapped