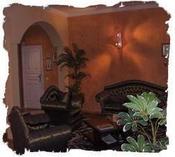 Vacation Rental Photos
Photo 2
Photo 3
Photo 4
Photo 5
Photo 6
Photo 7
Photo 8
Photo 9
Photo 10
Photo 11
Photo 12
Photo 13
Photo 14
Photo 15
Photo 16
Photo 17
Photo 18
Great City Center 2 Bedroom Apartment, Totally Renovated, Fully Furnished
Europe/Russia/Chisinau Vacation Rental
2 bedroom, 1 bath vacation apartment sleeps 4 (2 double beds, sofe is also double bed)
Nightly
Monthly
1-10 days
65€
11-21 days
60€
1-3 months
1,250€
4-12 months
1,100€
> 12 months
950€
All rates subject to change without notice. Please confirm with owner.
parking in yard but a private garage can be rented (if available): 8€/night or 150€/month

departure before >> 12.00
arrival after >> 16.00

>> All charges and taxes are included for daily day rent
* except use of air co / electrical heating out of heating season > + 5€/day
* except international & cell phone calls / Internet connection
For longer rental: electricity, gas, heating and telephone are to be added.

> Cleaning apartment and fresh bath and bed clothes every 4-5th day (for daily rent).
> We will pick you up at airport or reimburse taxi if we are not available (if 7days rent).
> We can preview a starting package of food-drinks-bathroom things (20€).

If some request for more equipment, please ask us, we see what we can do.