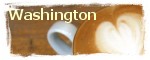 44 Properties

Featured Vacation Rental
Special
Mt. Baker Lodging is pleased to offer a SHORT STAY SPECIAL; Pay For 2-Nights.. Get a Third Night at...

Mt. Baker Lodging Cabins and Condos Rentals at Mount Baker / Glacier, Washington
3 bedroom, 2 bath Mt. Baker/Glacier, Washington Home sleeps 10
WASHINGTON STATE: - USA: Conveniently located just 2-hours north of Seattle, and 1.5-hours south of Vancouver, BC, Mt. Baker Lodging is your trusted source for private, self-catered, fully equipped Mt. Baker area cabins, cottages, condos, chalets, and executive vacation home rental accommodations, l...
35 of 44 properties mapped