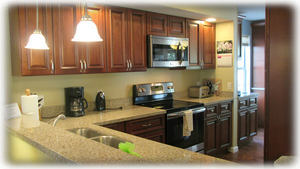 Full kitchen. Pantry cabinet for your groceries.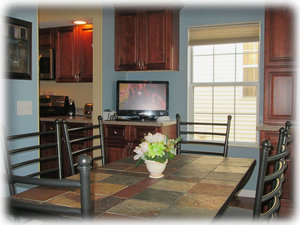 Your dining room seats 6 and has a 26" HDTV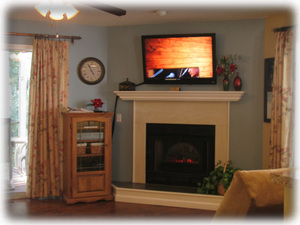 Secret Garden Vacation Rental at Pointe Royale fireplace.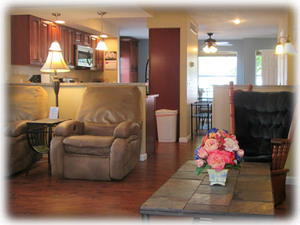 Looking in from the screened porch
Everything is here for you to make yourself at home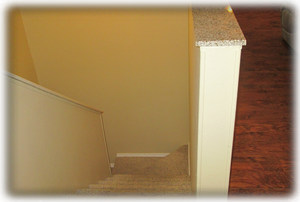 The bedrooms, laundry and 2nd porch are downstairs.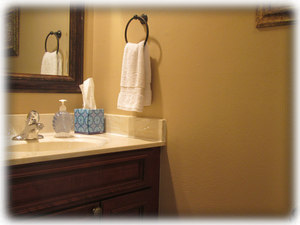 The walk in level power room. 2.5 baths at this condo.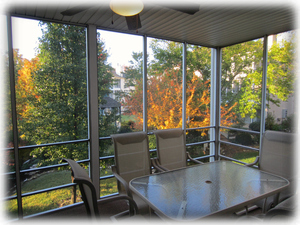 Your living room walks out to your screened porch.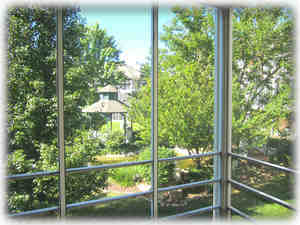 Summer view of the garden from main level porch.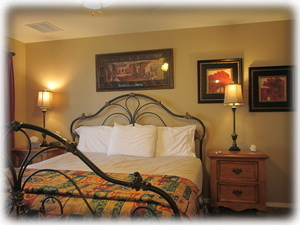 Master bedroom - King bed and walk in closet.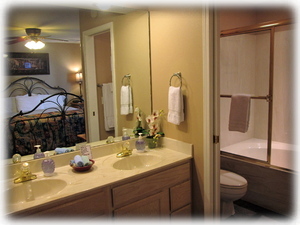 Master bedroom - Dual sinks & jetted tub-shower.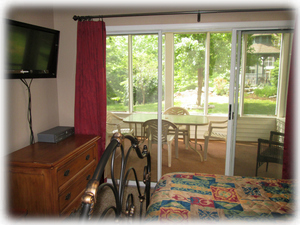 Master bedroom adjoins the garden level 2nd porch.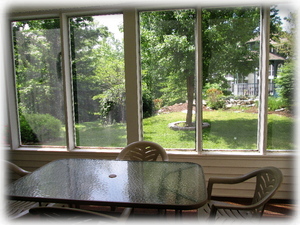 2nd screen porch-walks out to the pond and brook.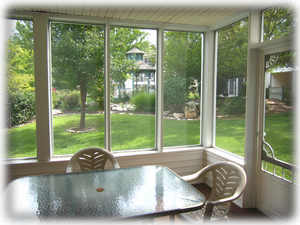 Peek through the door to see the bridge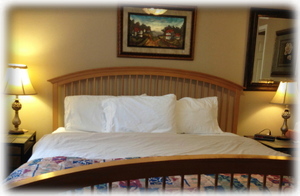 Guest bedroom - King bed, adjoining bathroom and 32" HDTV.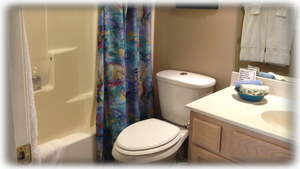 Guest bathroom - Tub with shower and single vanity sink.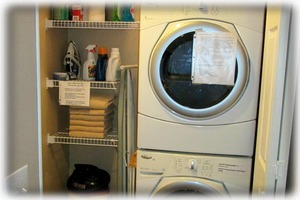 Washer-Dryer. Laundry supplies are furnished.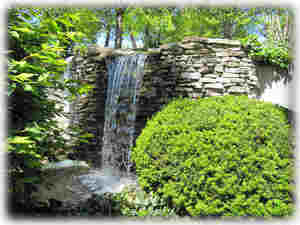 The waterfall is in the garden area behind the condos too.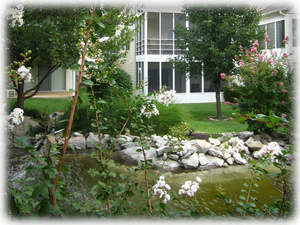 View of your two screened porches from other side of pond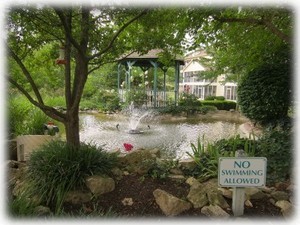 The pond is only a few feet from our screened porch.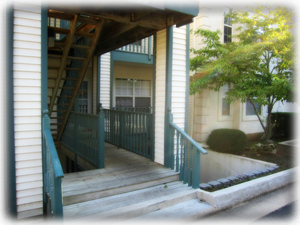 We are a walk in but our front porch has 3 steps. The bedrooms are down a flight