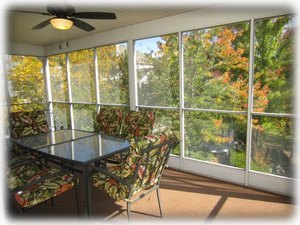 Enjoy your screened porch view - Branson nightly rental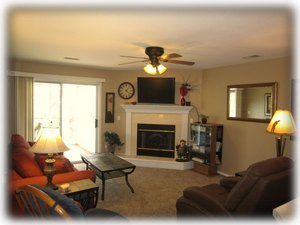 The livingroom seats 6 to watch the 37" HDTV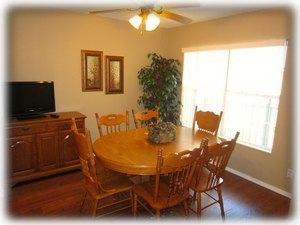 The dining room has the 4th HDTV in this condo.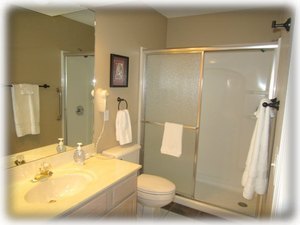 The guest bathroom has an easy access shower stall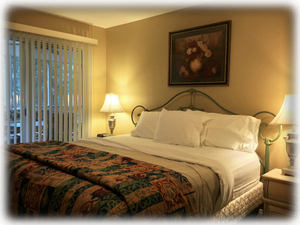 The master bedroom walks out to the screened porch overlooking the brook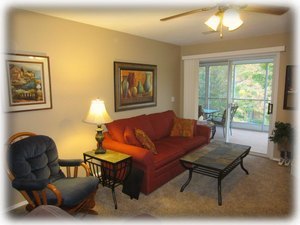 The livingroom also has a gliding rocker and queen sofa sleeper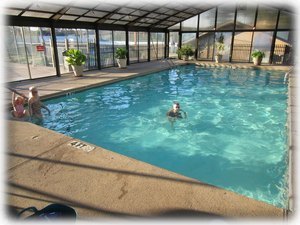 Pointe Royale Resort Indoor Pool - Starts at 4' deep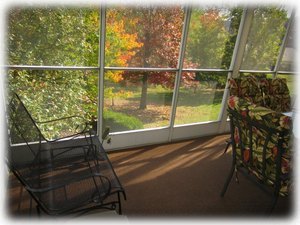 All of our Branson vacation condos have a gliding loveseat on a screened porch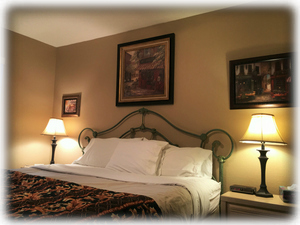 The guest bedroom also has a King bed, 32" HDTV, ceiling fan, & walk in closet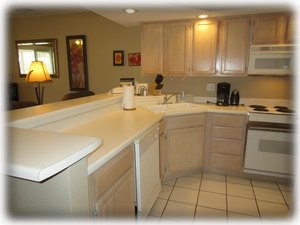 The fully stocked kitchen has a pantry cabinet for your groceries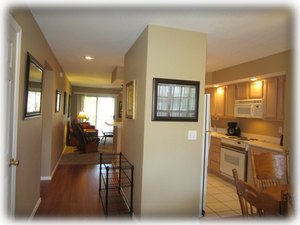 Why rent a Branson hotel if you can have all of this?
Pointe Royale has 2 outdoor pools plus an outdoor wading pool & hot tub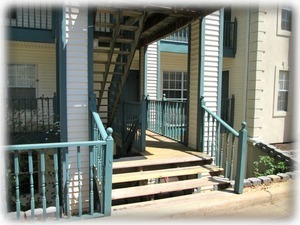 The walk in condo is on one level but the porch has 4 steps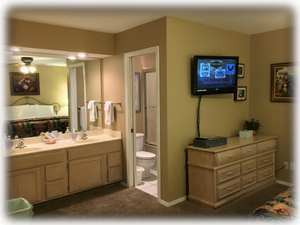 Dual sinks, 32" HDTV & DVD/VCR player in the master bedroom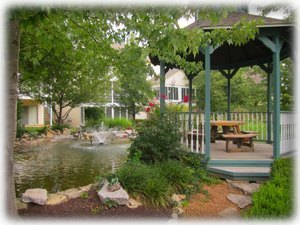 Picnic anyone? This delightful gazebo & pond are right behind our condos.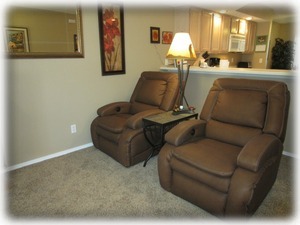 It is easy to to squeeze in a nap on one of the recliners.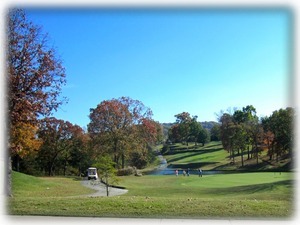 Golf at The Pointe - Pointe Royale Golf Course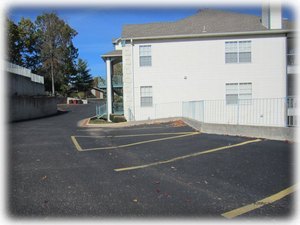 Parking is next to the building and right across the street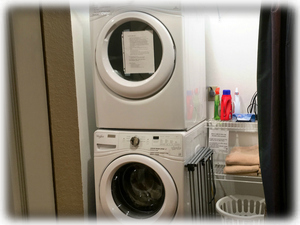 A washer & dryer are in the condo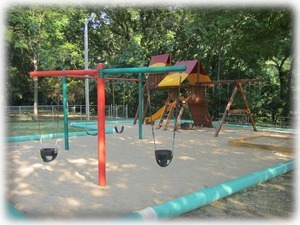 Pointe Royale offers 2 playgrounds. Each with a grill & picnic table.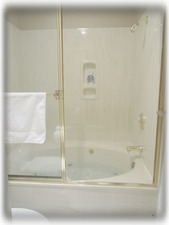 The master bedroom has an extra deep Jacuzzi whirlpool tub / shower in the tub