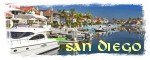 Add a Resource
Have a product or service that caters to vacation rental owners or vacationers?

Click here to add it to our resource directory.
&nbsp
Synopsis
Talavera's Pro Clean Cleaning Service
We offer personalized cleaning services for Realtors (Estate Sale Preparation), Builders/Property Managers, Landlords/Tenants Deposit Recovered. Full interior house cleaning: kitchen oven, stove, fridge, microwave, countertops, cabinets (int/ext), sweep, mop, dusting, vacuum, corners, baseboards, cobwebs, light fixtures, ceiling fans, fingerprints (walls/doors), mini blinds/verticals, closets, bathrooms, bedrooms, living room, and dining room.
Beachfront Condos/Oceanside CA Realtors
We specialize in the best beachfront condo complex in So. Calif. Great primary home or rental unit. The complex has amenities like a resort: 2 heated swimming pools, 2 jacuzzis, rec. room w/billards tables and foosball table, completely gated w/24 hr. security, assigned gated parking and the most family friendly beach. Short walk to the harbor or pier and coveniently located close to the train and interstate (I-5). Great midway point for all of tourist hotspots: Sea World 30 min., Disneyland 45 min., Wild Animal Park 30 min., Legoland 15 min.
Frommer's San Diego 2006
You'll never fall into the tourist traps when you travel with Frommer's. It's like having a friend show you around, taking you to the places locals like best. Our expert authors have already gone everywhere you might like to go -- they've done the legwork for you, and they're not afraid to tell it like it is, saving you time and money. No other series offers candid reviews of so many hotels and restaurants in all price ranges. Every Frommer's Travel Guide is up-to-date, with exact prices for everything, dozens of color maps, and exciting coverage of sports, shopping, and nightlife. You'd be lost without us! This guide offers you a multitude of options, including San Diego's world-famous animal parks, its glorious beaches, golf courses, and outdoor sports. You'll rely on us for a presentation of the city's top accommodations and restaurants in all price categories, plus the best shopping and nightlife. With detailed neighborhood maps, valuable logistical tips, and a "San Diego in Depth" appendix, Frommer's gives you the a thorough and complete guide to San Diego!
Fodor's Around San Diego with Kids, 1st Edition : 60 Great Things to Do Together
Each book focuses on up to 68 terrific ideas for family days, from museums and puppet theaters to skyscrapers and parks. Written by parents who live in the cities they cover, these books are smart about what kids like--and about what parents need. All the details for planning are included: addresses, phone numbers, admission prices, and age-appropriateness. "Hey, Kids!" info boxes provide fun facts and interesting trivia about the destination, and "Kid-Friendly Eats" features recommend three or four places to grab a bite to eat nearby. Fun to read and easy to use, these handy little guides make it easy to plan an enjoyable, hassle-free day with children in the world's most popular cities. They're perfect idea books for every city parent and grandparent, and indispensable aids for families on vacation.
Top 10 San Diego (Eyewitness Travel Guides)
Whether you're looking for the finest cuisine or the least expensive places to eat, the most luxurious hotels or the best deals on places to stay, Eyewitness Top 10 Travel Guides provide useful information by local experts to find the best of everything at each destination.