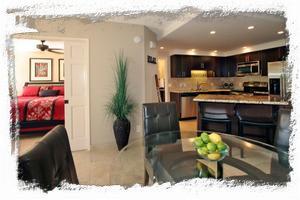 "We absolutely loved our stay at this Maui Banyan Condo. The condo itself was extremely well equipped with everything you could possibly need for a beach vacation. There were beach chairs, body boards, umbrellas, sand mats, and a wagon to pull everything to the beach! Inside there was a well equipped kitchen, several TV's, a computer and cell for our use. The location is superb!! Close to several beaches, restaurants and shops. The Maui Banyan has two beautiful pools, tennis courts and poolside BBQ's. Thank you to Jamie and Lori who extremely helpful!! Overall an outstanding stay and would highly recommend this condo!!" - BJ P., 04/14/2019 (VRBO Review)
"The owners were great, always helpful and attentive. I have been coming to Maui for twenty years and I will start staying here from now on." - Anonymous, 01/29/2019 (VRBO Review)
Thank you! We do try to make the vacation rental experience the best it can be, and it's easy to do with fine guests like you. See you again soon!
"We were very pleased with the property. It was clean, well maintained, and well stocked. There were plenty of beach towels, beach chairs, boogie boards etc. We really appreciated the air conditioners in each bedroom and living area. Jamie was easy to contact, which was nice. We had no issues with the condo, and would not hesitate to stay here again!" - Lindsay G., 01/06/2019 (VRBO Review)
"We had a great time, the location is perfect very close to everything and very clean. The whole complex is well taken care of. Jamie and Lori the owners are very reachable and will answer any questions or concern you have. All necessary toys like beach chairs, towels, boards, snorkelling gear, umbrellas etc are included and in good conditions. I would definitely rent this place again. Great place." - Guylaine L., Montreal Canada, 09/24/2018 (VRBO Review)
"Short and sweet. The best host ever, fantastic location, this condo had everything you can think of and very nicely remodeled. Thank you guys you're the best!" - Adam M., 08/30/2018 (VRBO Review)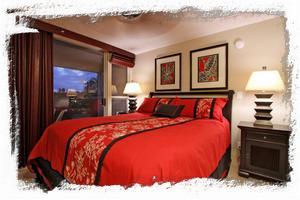 "We had an amazing stay at Lori and Jamie's condo. The location and amenities were amazing. The condo had everything we could need and more. They were so great at communicating prior to our arrival and even supplied us with a wagon (I was planning to rent one) to haul all of the beach stuff in. It also had a play pen and booster for our baby so we didn't end up needing to rent anything. I can't wait to come back and will stay here again for sure!" - Kristie N., 05/13/2018 (VRBO Review)
"We had a great time at this condo. It's really well stocked with appliances and most other things you need. The kids loved the proximity to the pool and it's not very far from the beach. I had a few questions and Jaime answered them right away. We also met Jaime and Lori before we left and they are great people. They were bringing in some new boogie boards and snorkeling gear for people to use while you stay there. I'm sure we will stay here again sometime." - Nathan W., 04/18/2018 (VRBO Review)
It was great meeting you on your departure day. We could not believe how clean you left our place. We would be very happy to have you all back again any time. You are on our 5 star guest list!!! We appreciate you!
"It was everything plus ....a home away from home ...thanks" - Andy C., Woodland Hills, Ca, 04/17/2018 (VRBO Review)
We try to make our guests feel \
"We enjoyed our stay here. Could have not asked for a better location. The beach is a short distance away and the pool and bbq grills were steps away from the back door. Loved walking to the beach to watch the sunset every night. The condo was well stocked with every thing you would need. The condo is well taken care of as well as the complex. You will not be disappointed in staying here. Love it !" - Sharon B., 08/31/2017 (VRBO Review)
"We loved staying in this condo. Everything you could possibly hope for our need was provided. The bedrooms were spacious, the beds were comfy, the kitchen is FULLY stocked with spices, seasonings, pots, pans, dishes and even patio wear to bring to the pool for a BBQ. Speaking of the pool, it's about 45 steps away. We stayed with our 11 and 13 year old sons and they had a blast. There was all kids of beach accessories for all kinds or adventures--sand toys, boogie boards, snorkel gear, beach chairs, umbrellas. It was EXCELLENT and we are already planning our next visit to Maui and this condo!!! Thank you!!" - Eric C., 07/03/2017 (VRBO Review)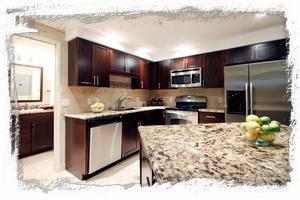 "We really enjoyed our time in Jamie and Lori's condo. Being on the grounttd floor made it easy to come and go. They had more than everything we needed, including a playpen and booster seat for our baby which we really appreciated. The condo allows for privacy and comfort and the little extras like the computer and washer/dryer are icing on the cake! We'll be back!" - Alana W., 05/02/2017 (VRBO Review)
Thank you! We are always striving to improve our guest's experience. We just installed a new GE silent dishwasher, and GE range with true European convection. We hope to have you as return guests! Aloha!
"My family and I have returned to this codo because it is amazing. Jamie and Lori have made their property inviting and have everything you need while on Maui. They are awesome hosts and I would not hesitate to recommend this property to anyone." - Nora B., 12/02/2016 (VRBO Review)
"Thank you Jamie and Lori for an exceptional place to stay. You've provided an oasis for a relaxing getaway! Great location, so close to the beach and just a step away to amenities. You have over exceeded our expectations for the quality that you have provided and we will definitely recommend and return to your condo. Many thanks for the little extras, it really went a long way with us:) Judie" - Anonymous, Vancouver, Canada , 10/15/2016 (VRBO Review)
"We had a great time staying in Jamie and Lori's condo close to everything needed shopping restaurants groceries but most importantly 5 min to the beach. the condo is kept clean stocked with all the things you need for a vacation. we will definetly recommend this condo for anyones vacation to have a great time. We will be back to Maui and stay in this condo soon. thank you Jamie and Lori for letting us stay in your wonderfull condo Rick and Tatyana" - Rick&Tatyana, bothell Wa usa, 08/20/2016 (VRBO Review)
Thank you so much for your kind comments. We strive to make our guests feel at home. I'm glad you chose our place for your stay. We'll leave the light on for ya! Aloha, Jamie & Lori
"We had a great time at this condo. The Condo was updated, beautiful, spacious and really comfortable. It came fully stocked with everything you would need to be comfortable. The rooms stayed cool with their AC units and fans. My family of 5 would definitely come back and rent this condo. The price was very reasonable for all of the space and amenities.The location was great. We could walk across the street to the beach and walk to nearby stores, espresso, gelato, and restaurants. There were also other great beaches to snorkel at which we could drive to within 5 min." - Kathy P., 08/04/2016 (VRBO Review)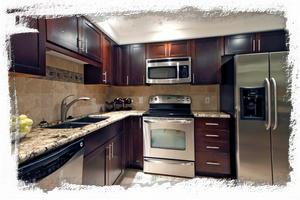 "My husband, son and I rented this condo during our week long stay in Maui. The condo was spacious for the three of us and very beautiful with marble countertops in the kitchen and high tech amenities. Also it was fully stocked with all kinds of pots, pans, spices, personal items like lotion, body wash, shampoo, sunscreen and mosquito spray. There were beach chairs, umbrellas, boards and other beach gear. The owners tastefully decorated this condo and the other unit was a plus due to the fridge, microwave, sink and other handy amenities. The beach was across the street and there were also shops and restaurants located nearby and in walking distance. The owners were very polite and prompt. Overall, this condo was affordable and very beautiful. Will definitely stay here again when I return to Maui." - LAKEYTA K., Troy, Alabama, 07/25/2016 (VRBO Review)
We are so glad you loved our condo! We put a lot of love into making sure our guests have the best experience possible, and your comments made our day! ALOHA.....
"This was an amazing condo!!! so clean and well equipped! The owners stocked this condo as if it is their own home! They thought of absolutely everything! This was our second trip to Maui and we definitely had better accomodations than our last trip. The location is so private and it was wonderful being on the main floor as we could enjoy the beautiful scenery and go for walks...and the pool was right next to us too! Thanks for a wonderful experience :)" - Noor M., 04/20/2016 (VRBO Review)
"Everything was as represented and expected or better. The condo was well stocked with beach equipment and kitchen items. Nice having the pack & play. Short walk to the beach, restaurants, and shops." - Kirk S., 01/03/2016 (VRBO Review)
"What can I say...the condo was exactly as it was advertised. Nicely updated & equipped first floor unit with A/C & across the street from a great beach. The owners have thought of everything--pool & beach toys, fully stocked kitchen, washer/dryer in the unit, computer, DVD/Blue Ray player w/plenty of movies to keep the little one entertained when she wasn't in the pool, pack & play, etc. All we needed were groceries and we were set. Jamie and Lorie couldn't have been easier to work with. Next time we vacation in Maui, this is where we're staying!" - Tim D., 09/21/2015 (VRBO Review)
"This was a great place to stay in Maui, We enjoyed the condo and all the amenities provide. The proximity to the beach was great. We will be back in the future and continue our site seeing in Maui." - RayR, Oakley, cA, 08/30/2015 (VRBO Review)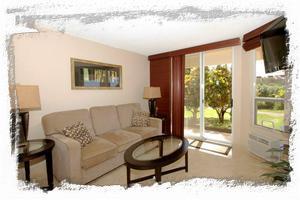 "This was a great place to stay in Maui, We enjoyed the condo and all the amenities provide. The proximity to the beach was great. We will be back in the future and continue our site seeing in Maui." - RayR, Oakley, cA, 08/30/2015 (VRBO Review)
"This is absolutely the perfect condo to enjoy Maui. It's less than a five minute walk to a great beach, and just seconds from the pool. As you browse available condos, many will say that they are fully stocked. But this unit truly is. Everything from beach towels, to grilling utensils, to aloe for your sunburn are provided. Plus, it's on the first floor which is really an added benefit. Seriously, stop looking and book now. If I return to Maui and stay in the Kihei area, I'll definitely be staying here!" - Michael M., MENTOR, 08/19/2015 (VRBO Review)
"Condo was beautiful. Fully stocked with everything you would need including computer and cell phone. It had a fully equipped kitchen. Beach gear ... Chairs, boogie boards, beach toys, umbrella and more. Clean updated full size washer and dryer. Bottom floor condo near the pool. Condo was close to the beach where we sat on the beach with a picnic and watched the sunset. A lot of restaurants and shops near by." - Lisa W., DeLand, Florida USA, 08/05/2015 (VRBO Review)
"I am glad that I rented this unit. The owners were very thoughtful with welcoming basket/note, beach towels, beach umbrellas, beach chairs, and anything else you think you might need for the beach were readily available in the unit. All of the appliances on hand in the kitchen were also much appreciated. The beach, restaurants, and small shopping centers are all within walking distance of the unit. To top it all off, whenever there were questions the owners were very quick to respond. Should we ever be in Maui again, I would definitely try and book this place again." - J, San Francisco, CA, 07/17/2015 (VRBO Review)
"We have stayed in many condos and houses in Kihei over the years and this has to be the best one we have found. The condo is very clean and came with everything you will need to make your stay very comfortable and convenient. Everything from a fully stocked kitchen to the MAC computer and printer for your use, to every piece of beach accessory you will need, to the full sized washer and dryer! I can go on and on about how great this place is. The owners also provided a pack and play, high chair and stroller if you are traveling with a little one. There is a supply of sunscreen that other people have left behind in case you need some and we left an extra stroller behind in hopes that another family can use it during their stay. It is the little things that others have contributed to the condo that make this place a great choice. The pool is really close to the condo and the bbq grills are super clean and easy to use. We loved this place and we will absolutely book it again on our future visits to the island!" - Stephanie B., 06/21/2015 (VRBO Review)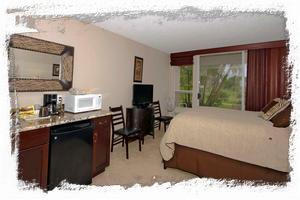 "This is the second time that we have stayed here and we will always book this place. Very clean, nice decor, and everything you will need on vacation. There is a beautiful beach steps away from the condo, along with restaurants, and shopping, all very close." - James T., 06/12/2015 (VRBO Review)
Thanks so much for the great review. We try hard to make sure you have the best experience. I think it's working!
"This was a wonderful place to stay. Owners thought of everything for their guest's comfort and enjoyment. The condo was equipped with a variety of beach gear (boogie boards, snorkel gear, towels, chairs etc), DVDs, novels, tennis gear and many other amenities. The condo itself is beautifully decorated and well equipped with modern appliances and all the conveniences we could want. The condo is located within easy walking distance of many restaurants and shops as well as the beach. I would highly recommend this condo to anyone." - heather l., 05/28/2015 (VRBO Review)
We love hearing all the great comments from our guests! We'll keep doing our part to make sure your Maui experience is the best it can be!
"It gives you a really good impression , when you first walk in. The place is updated and has everything you need. Pool is close by and building is in good condition. I would stay there again." - SkyDoll , Calgary, AB, 02/19/2015 (VRBO Review)
"The owners here have thought of everything for the people staying at their condo. Boogie boards, sand chairs, snorkel gear, plus all the amenities one could ever think of. The owners decorated this unit beautifully plus the computer and wifi were a bonus.The only downside was the Maui Banyan was under construction, both pools not useable, painting and construction going on and around the grounds, but that was not the fault of the condo property owners. I highly recommend this unit for rental." - Michael C., Clovis, ca., 06/26/2014 (VRBO Review)
"Awesome location, wonderful amenities, modern decor, everything you could ask for in a condo. This will be the condo that we stay in everytime we come to Maui. We could stop raving about it as we entered. The hardest part was to decide who gets which bedroom. It felt very welcoming and the owners did a great job communicating with us when we had questions. Very clean and well maintained. I have recommended this unit to all my friends and relatives." - James T., 06/07/2014 (VRBO Review)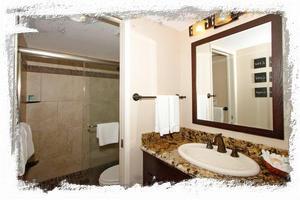 "This unit is true to its description, and the photos accurately reflected the rental's appearance. We were impressed with the amenities provided, from cell phone and Wi-Fi to welcome basket and bandaids. The kitchen was extremely well stocked with all the equipment necessary for producing a full family meal, as well as basic supplies of herbs, spices and so on. The ground floor location makes it particularly convenient for families with children, as they can play on the adjacent grounds while their parents relax on the lanai. The property was extremely clean and well maintained, and the landscaped grounds were lovely. Having the pool nearby was very convenient, as we tended to spend the mornings on the beach, and afternoons at the pool while the little ones napped." - Patricia H., Cranbrook BC, 05/09/2014 (VRBO Review)
"The website and owner description is very accurate. We stayed for 7 days with 2 younger kids (5 & 7 yrs. old) and really enjoyed the condo. It is very well maintained and clean, and it was quiet. Has new appliances / furniture / TVs / washer & dryer / coffee maker that made it stand out from most other similar condos. Very well appointed, and really well stocked with everything you need for a stay of a week or longer. The instructions on the location, room access, how to operate the TV, computer, and Wi-fi, etc. were clear and well laid out. Jamie L. called the day we checked in to make sure everything was good (it was). The complimentary cell phone was nice touch as well (covered local calls + North America). Beach access was a short 2 minute walk down the property, and then across the street. Very easy and straightforward. We enjoyed the beach across the street and it was good for snorkelling, but found \" - The Scotts, Edmonton, Canada, 04/16/2014 (VRBO Review)
"We recently returned from the Maui Banyon with another couple and were totally impressed.The condo is exactly as shown in the pictures if not better.The reno done a couple years ago is standing up very nicely.We spent quite a lot of time there even though we were on vacation as the place is so comfortable and inviting.Everything you can imagine is there right down to the beach and snorkling gear.Just bring your food,wine and happy holiday self and youre all set. The Maui Banyon complex is exceptianally maintained with the pool/bbq areas being a great place to be with family and friends.Right across the street is a beautifull beach with great whale watching,snorkling and awesome sunsets.Youre also a five minute walk to the strip with restaurants,shops and pubs.Very close and yet far enough away that the Banyon is quite. From the time we took a chance and first contacted Jamie and Laurie over a year ago they have always been fantastic to deal with,always available and more than helpfull with everything including there follow up in regards to our damage deposit upon our return home.Speaking of Jamie and Laurie we had the pleasant opportunity to meet them both as we went to see Jamie sing at Stelle Blues pub.Singing,food and drinks were great.We had a chance to meet Jamies mom and family as they were there celebrating one of Jamies brothers birthday.They made us feel very welcome and almost like family and we even shared some birthday cake.Laurie the wedding planner introduced us to a couple who she married a few years ago who stopped by the pub for a visit as they were on vacation .All in all a very cool experience. Considering we took a chance by booking this on line we totally lucked out and would recommend this condo and couple 100 percent to deal with and to stay in there accomadations.You wont be dissapointed.Aloha!!" - Arnie, Vancouver,B.C.,Canada, 04/02/2014 (VRBO Review)
"This condo is a real find. The owners have gone out of their way to anticipate every need both within the condo and for the beach and ocean. It is ultramodern, beautifully decorated and extremely comfortable. We highly recommend it and would most certainly love to return." - Shar M., 12/08/2013 (VRBO Review)
"My family and I rented this unit for our recent trip to Maui and WOW. What else can I say?? This was my 5th trip to Kihei and to Maui Banyan, but my first time in Q107. WHAT A GEM. After a rocky start leaving Connecticut (our luggage was lost), our arrival in Maui was much-needed. After a quick stop for one change of clothes and a swimsuit for each of us, we headed to the condo and relaxation and relief IMMEDIATELY set in. This condo has it all! Dishes, cookware, condiments, spices, sunscreen, bug spray, glass and plastic wear, shampoos, body wash, QTips, boogie boards, beach chairs, beach toys - the works. There was not one thing that we needed to have that wasn't at our fingertips. Besides buying groceries to cook at the beautiful pool every day, we didn't miss (or need!) our luggage at all. This condo had everything! Besides being completely stocked with everything you could ever want or need, this unit is PRISTINE. It is filled with high-end appliances and electronics and the decorating is impeccably beautiful. I felt like I was at a 5-star resort. The beds were so comfortable, you could sink right in after a day of fun in the sun. The pictures are a perfect depiction of the gorgeous state of this unit. It was a dream come true and we will be back to Q107…..assuming that we'll be able to get a reservation (because the more people stay here, the less available it will be!). It is THAT amazing. I would recommend this unit to anyone; couples, seniors, families. It was perfection. Jamie and Lori, you were so easy to work with. A completely restful and wonderful family vacation! Mahalo! Kendra, Bryan and Lucy S. - Connecticut" - Kendra S., East Hampton, Connecticut, 11/14/2013 (VRBO Review)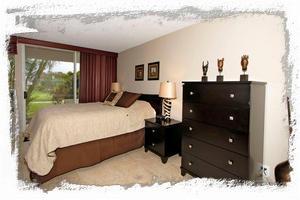 "We feel so lucky to have stayed at this condo. The location is very easy to access the beach, the condo is very clear with nice sitting. Also, there are two pools and two barbecue area for grilling. We were so satisfied with this condo and facility. We will recommend this condo unequivocally. It is 'Excellent', which only I can say!" - Heng, United States, 10/22/2013 (VRBO Review)
We try hard to be the best. I am glad you enjoyed your stay with us!
"I can't speak highly enough about both this property and the owners. First, Jamie was excellent to deal with. He provided detailed information for directions and check-in, recommendations on activities and restaurants, and always replied promptly if we had any questions or needed anything. When we arrived at the condo, we were greeted with a welcome basket of goodies and a handwritten welcome note. We were made to feel right at home from the very start. The condo itself was spectacular - beautifully (and obviously recently) renovated and it defined the term \" - Scott B., 09/24/2013 (VRBO Review)
"Thank you Jamie and Lori for contributing to an amazing vacation in Maui! The condo was clean, in pristine condition, and beautifully decorated. Most impressively it was stocked with everything you could possibly need, and then some. From great amenities like a computer and TV/entertainment down to little details such as providing sunscreen and bandaids. You have thought of everything! It is evident that much thought and care has gone into the condo and it is truly appreciated. The condo complex itself was also great, quiet, and the covered parking was convenient. It was great to be able to walk to the beach and a great variety of shops and restaurants. I will definitely keep this gem of a condo in mind for future trips!" - Melanie, Southern California, 09/04/2013 (VRBO Review)
"Hi Jamie and Lori, Very nice accommodations and a reasonable price. This is one of the best places I've stayed in over 30 years visiting Maui. Looking forward to coming back in the near future! " - Donelle F., Ladera Ranch, CA, 08/19/2013 (VRconnection Guest Feedback)
"Your condo was above and beyond our expectations! It truly is the Taj Mahal of the entire complex! We really enjoyed the nice comfy beds and high-end appliances. It was really nice to have that Mac computer available also!" - Laurence A., Scottsdale, AZ, 08/06/2013 (VRconnection Guest Feedback)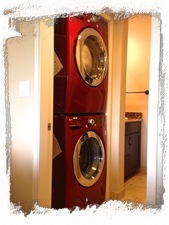 "We found this Condo perfect for us. The owners have every detail into account to make you feel welcomed. The apartment has all you need to be on holidays arrive to rest and cook something fast or elaborated. The quality of the beds and sheets, the furniture and the kitchen appliances is very good. It is finely decorated. A very good idea is the wine cava, you can drink the wine from it and you have to repalce it with wine of your taste for the next passanger. It is on the ground which makes you feel you are in a house, you can go to the swimmingpool from the livingroom window throw lovely garden the garden. Our next trip to Maui we will choose this Condo. Mahalo Jamie and Lori " - Alvaro H., , 04/04/2013 (VRconnection Guest Feedback)
"Everything and more...highly recommend staying at Jamie & Lori's condo... it's a home away from home. Best hosts EVER ....they went above and beyond to make sure we had a pleasant stay. Ground floor condo close to pool, beaches, restaurants.. very clean, all amenities... just bring yourselves. We will definitely be back! Thank you for sharing your home guys!!" - Lovin Maui, Grand Forks BC Canada, 03/13/2013 (VRBO Review)
"There is no second guessing with this condo- everything has been totally & tastefully upgraded. All new hi-end appliances and furniture. Bathrooms beautifully redone. Jamie & Lori are the most thoughtful of hosts. We enjoyed the ground floor location, that is close to the pool and BBQ s. This was not our first time staying at the Maui Banyon, but definitely our most relaxing, as everything you could need was provided for their guests. The free phone calls home (to Canada & U.S.) as well as wifi and iPod docker, were a nice added bonus! In the coming years we hope to return to Jamie & Lori's great condo." - Doug & Norine, Saskatoon,Sask.Canada, 02/19/2013 (VRBO Review)
Thank you Doug for your kind review of our condo. We enjoyed meeting all of you, and we look forward to your next stay! Aloha!
"Our stay at Q107 was absolutely the best! Just like the pictures and more! Like a home away from home. Internet, Cable TV, free long distant calls to Canada.... Everything was provided from kitchen gadgets to Q-tips & shampoo... made for a stress-free stay. If we found there was anything we needed, Jamie and Lori were more than willing to go out of their way to help. Only downfall was the pool closest to the condo was under reno's, but the other pool was great. BBQ's were still close. I would highly recommend this condo for your next vacation in Maui... close to great beaches, many restaurants, and shopping. The owners are pretty darn great too :) We felt truly blessed to be invited to Jamie & Lori's home to celebrate Thanksgiving with their family and friends. They made us feel so welcome. We totally enjoyed listening to Jamie play at Stella Blues as well. Will definitely be returning.... Mahalo Ron & Jan / Bob & Jill " - Jan S., Grand Forks British Columbia,Ca, 12/01/2012 (VRconnection Guest Feedback)
"We loved this apartment. Immaculately furnished, great kitchen, large beds, linen, towels (bath & beach), awesome shower in the \" - Joe C., Near London, UK, 11/10/2012 (VRBO Review)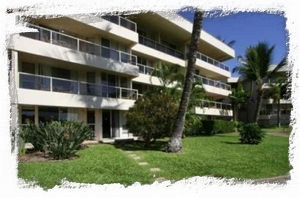 "Fabulous apartment. As good as the pictures. Or better. Other than not having a waiter on hand to serve us Mai Tai's upon demand this apartment was 100% perfect :-) Immaculately furnished, great kitchen, large beds, linen, towels (bath & beach), awesome shower in the "studio room" (plus lots of toiletries so no need to bring soap or shampoo etc, same for the kitchen with towels and dishwasher and washing machine tablets, boogie boards & chairs, 3 TV's (which we hardly used as there is so much to do in Maui), a large computer, a welcome pack, frankly its hard to think of anything missing at all. Oh yes, that waiter. Steps away from the pool, (but not so close you'd get noise from there), immaculately manicured grounds, a 3 or 4 minute walk to the beach (Kamaole II), shops and a few restaurants (Cafe OLei our favourite) within a few minutes walk or drive, covered parking, the list goes on and my only annoyance at the moment is that I'm not back there right now ! We dropped in once to Stella's Blues Bar to see our host Jamie singing (really good) and would have gone a second time but I think we were up Haleakala or snorkeling or something, lots to do on Maui, so when you match the perfect apartment with the perfect island, its hard to know how to top that. Its also worth saying that Jamie was a great host, we had to call him a couple of times for non apartment related stuff and he helped us out, and he was easy to deal with when setting up the rental in the first place. We were two couples in the two rooms, so no need to try out the sofa to see if it became a bed also, but this apartment would certainly suit anyone wanting two separate bedrooms as they are really separate, and if it is a sofa bed, one or two children as well. We took a chance on this apartment when we rented because it was newly refurbished with no rental history, but we are really glad we did. Rent without hesitation. Joe, United Kingdom " - Joe C., Wokingham,Be, 11/03/2012 (VRconnection Guest Feedback)
"We've had a wonderful stay in the condo. The Owner wanted to make sure everything was perfect for us during our stay and... it was! The pictures and description are exactly what you can see when you arrive! I would recommend this condo for whom would like to have beautiful vacation and to feel like home! The Robert's family, Montreal, Canada, July 2012 " - Dominique R., toussaint-Labelle,,B, 07/18/2012 (VRconnection Guest Feedback)
"Excellent accommodations. The Owner was very responsive and we were very pleased with the unit and the overall vacation rental experience. This unit in particular is conveniently located close to the pool and parking lot. A big plus! " - Brenda H., Hilo, Ha, 05/28/2012 (VRconnection Guest Feedback)
"We loved this condo! My husband and I stayed for 8 nights, and fell in love with this place! The location was great. It was not a far drive to the airport, and both sides of the island, a nice central location. The pictures are exactally what you get. The condo was clean and had everything we could have needed from shampoo to bbq tools. The pool is right outside the door and the grounds are beautiful. Jamie and Lori were wonderful, and it was nice to have someone local to ask questions. We also used their wedding services, which I would recommend. We didn't have one single complaint. We loved our stay and our time in Maui, and would recommend them to anyone!" - Anonymous, Michigan , 05/23/2012 (VRBO Review)
"Two thumbs up! Unit is modern, clean, well maintained and quiet...what you see in the photos is what you get. Our family of 5 was very comfortable in Jamie and Lori's property (children ages 15, 13 and 10; we rented unit from Apr 3 to Apr 16/2012). Q107 backs off of Kihei Road roughly 150 to 200 yards...no big deal to us, we drove to Big Beach often, you are a 5 minute walk from Kam II beach - right across the street - seconds away from the pool, hot tub and grills and close to convenient parking. Jamie and Lori address any questions or concerns you may have promptly to ensure your stay is pleasant and satisfying. Our family thoroughly enjoyed our stay and highly recommend Jamie and Lori's property." - Anonymous, Calgary, Alberta, 04/19/2012 (VRBO Review)