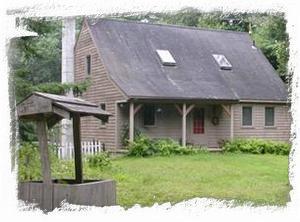 "The property is very nice (even in the winter) and quiet with all the amenities needed for a lovely stay in NH. The hot tub and fireplace were perfect and the lake was beautiful. We enjoyed having our little dog with us to make for a cozy weekend." - Danyell K., 02/04/2020 (VRBO Review)
"We just had a spectacular weekend on the lake! The house was perfect for us, very comfortable and has anything you would possibly need. Our host was very nice, responsive and welcoming. Highly recommend this house for friends and families to stay at the lake and enjoy the dock, fishing, kayaking and hot tub! We will be back!" - Robert D., 10/20/2019 (VRBO Review)
"We had a lot of fun enjoying the pond on the kayaks, canoe and paddle boat. It's a short walk to the water (bring bug spray as we saw ticks). The pool table and ping pong table were great too. Some of the photos online need to be updated as furniture is different now. The basement smelled a little musty (like a basement) so keep that in mind if you'll be using the basement bedroom. There were 10 of us and we had a lot of fun. There was plenty of seating and beds. It's a beautiful area and very relaxing." - julie b., 10/17/2019 (VRBO Review)
"Leaves were amazing!" - Cindy M., 10/15/2019 (VRBO Review)
"We had the pleasure of staying on Rantilla lane and it was so much more than expected ! The pics do not do justice!! We enjoyed having our coffee on the expansive back deck overlooking the beautiful yard. Secluded? Very! The dock/lake access was awesome! We all took advantage of the kayaks and canoe offered and were not disappointed. Fishing was great and the fish were plentiful. House was clean and was stocked with so many useful things that we had forgotten to pack. Inside was very child friendly. We didn't have to worry much with our almost 2 year old. A real advantage was being able to bring our dog, who spent a lot of time laying in the sun on the back deck. I would very much recommend this rental to anyone looking for the following: space, cleanliness, water access, fishing, boating, floating, and fun! Lastly, there is a clean and well functional hot tub. What more could anyone ask for? Thank you Paul and Anne for opening your home to us and giving us some great family memories!" - Kristi G., Worc County MA, 08/11/2019 (VRBO Review)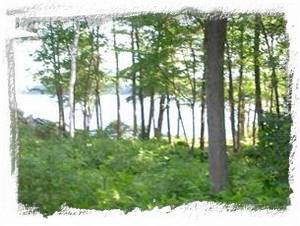 "We had a wonderful time. A few little hiccups but other than that the place was very nice and a great relaxing vacation" - susan r., 07/28/2019 (VRBO Review)
"This was the perfect place for a few friends to get away for a couple days. We enjoyed being off the beaten path. Even though the weather was cold and rainy, the house was cozy. The host was very helpful, professional, and accommodating. Would definitely stay there again." - Angela S., 06/26/2019 (VRBO Review)
"Paul was super helpful and always answered all of questions very quickly! Their home was perfect for our stay, with tons of fun things to do- from kayaking and fishing to ping pong and pool! We 10/10 would recommend staying here!!" - Anonymous, 06/23/2019 (VRBO Review)
"Our 7th year in Fitzwilliam....a reunion with 8 gals where we reconnect, knit, walk, enjoy the lake, sit on the deck, use the hot tub, etc. Plenty of sleeping space and the open concept in the kitchen/living room is great for not missing any of the conversation. The owner is VERY accommodating and always a text or phone call away. We've already booked next year!" - Martha H., Alexandria, NH, 06/09/2019 (VRBO Review)
"A quiet retreat with everything you need right there on the property. We kayaked, canoed, took a long walk to the Rhododendron State Park. It was a rainy week but we thoroughly enjoyed our stay at Paul and Ann's lake house!" - Kimberly H., 06/02/2019 (VRBO Review)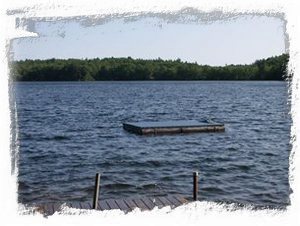 "I go to Paul and Anne,s lovely home twice a year and it never fails to revive and soothe me. There,s something about the peace, quiet and homeyness of this place that I absolutely love and yet there are a million things to do if you care to. My son came for a couple of days and lazily slept in both days. Very unusual for him. I highly recommend charming vacation home to anyone who wants to play or just to decompress.LOVE IT, LOVE IT, REALLY LOVE IT." - Pat B., 05/15/2019 (VRBO Review)
"great property and great owner. Very accommodating and easy to work with" - Nick F., 05/14/2019 (VRBO Review)
"Even in the rain this was a perfect get a wa​y. The kids played pool and enjoyed the hot tub. We enjoyed a roaring fire and the view. As well as some fishing on the lake. Would definitely go back." - Kathryn N., 05/01/2019 (VRBO Review)
"We enjoyed our stay here, the wood stove was an added bonus for the evenings. The view of the pond was beautiful! They had plenty of board games for the evenings which was fun! Since it was off season we didn't use any of the outdoor equipment although they offered plenty. The hot tub was very relaxing." - Carol C., Gaylord, 03/30/2019 (VRBO Review)
"It was a nice place but the hot tub went cold one night the water was brown and the dryer wouldn't work but we made the best of it and had lots of fun! Would totally go agian" - Katelin E., 03/28/2019 (VRBO Review)
Sorry, The water got low on the hot tub which makes it act funny, I wish you had called and it would have taken 10 minutes to fix. The dryer works fine , you had it set on fluff, no heat. At least you got to enjoy an extra day for free that we gave you. Hope that you'll come back and leave the house in better shape than you did this time, as my cleaning lady was not happy!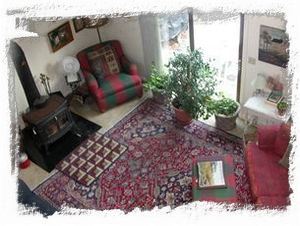 "Paul and Anne's place was absolutely perfect for our lab's retreat! Not only was the place a great fit, but Paul was great to communicate with throughout the process and had lots of helpful info for us to help make the stay as pleasant as possible." - Anthony G., 03/25/2019 (VRBO Review)
"My family and friends had a terrific time on Rockwood Pond in the winter peace and privacy of mid March. The house is so well stocked with all the kitchen equipment to put on a fine meal and having a bunch of spices, condiments etc was a real plus. The house is set up to sleep a lot of people so you can have your privacy and yet all of us could gather together to enjoy the wood stove and swap stories while looking out the big windows towards the lake. We thoroughly enjoyed sitting in the Hot Tub under the stars while it was snowing... what a contrast! We went cross country skiing on the lake and the Rail Trail right next door. We can't wait to try it out in warmer weather also! We'll be back!" - paul H., 03/16/2019 (VRBO Review)
"My friends and I have been renting this house annually for almost ten years now for our annual WinterFest gathering. The owner has always been accessible and gone above and beyond to assure that we enjoyed our stay. Our numbers have ranged from eight to fifteen and we've always found the many sleeping options to our liking. The loft offers some privacy for sleeping, but still allows for being included in the overall house activities. There are two bedrooms for more privacy and the downstairs sleeping area/game room is a great place to relax and not have to listen to the upstairs hustle and bustle. Or, you can put the kids down there for ping pong, pool, games, and sleeping. If you want to create a separate kids space, this is ideal. The hot tub was clean and clear, and BBQing on the spacious deck, directly off the kitchen, is great for grilling and chilling. The kitchen is outfitted with everything that you could possibly need. We do a Saturday steak night, then follow that with a big Sunday morning breakfast for all. There's lots of room and the open concept allows for a great \" - Sue W., 03/15/2019 (VRBO Review)
"Beautiful location and perfect for a larger group. There were many comfortable beds and enough rooms to give everyone some privacy. The common area was large enough for a big group and the basement with pool table was perfect for the adults to hang out without waking the kids. The house was stocked with everything to cook in the kitchen. Paul was very helpful with any questions and went above and beyond to make sure we had everything we needed. Hoping to come back in the summer to use all the fun lake toys!!!" - Kerry U., 03/11/2019 (VRBO Review)
"We had a relaxing stay in a very accomadating home. The owners are very helpful" - Carol E., 03/08/2019 (VRBO Review)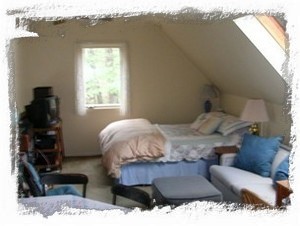 "The outdoor experience was as described and wonderful. However, indoors our family of 8 felt misled and disappointed. Especially shocking not to have linens provided when we'd flown cross-country. This wasn't on the listing -- it was buried in a confirmation email titled \" - Cynthia L., 02/25/2019 (VRBO Review)
Well, It's really interesting to know that we have 29 LAMPS!.... Who knew and who would care! To respond to this family's review, we feel that by neglecting to read the THREE emails we sent a set of misunderstandings launched and colored their experience. The emails sent to them Boldly highlighted that guests should plan to bring sheets and towels for their stay. In the past, when guests ask for us to provide them, we happily have done so. There are no instructions asking guests to launder comforters etc., we only request that they not leave them soiled or stained & to remedy that before they depart. Our washer can be accessed with a well marked simple switch, although we do reasonably ask folks to be mindful that our cottage is on a well and septic. The layout of the bedrooms is also clearly outlined - large open half walled loft, etc. We encourage family groups to visit our home and this bedroom arrangement has worked well for the folks we have rented to for the past 13 years, as evidenced by the following 175 very positive reviews. We chose to learn from their critique and plan to look with "fresh eyes" at our beloved, cosy lake home & make improvements to ensure all visits in the future meet our guests' expectations.
"We had a great time!!!!" - Ginny L., 02/15/2019 (VRBO Review)
"We recently stayed at Paul's beautiful home and had a fantastic weekend! The house was spotless and had enough rooms for 4 small families to come together but all have some privacy. The kitchen was stocked with everything to stay in and make all the meals together. The lake right in the backyard was fun to check out and the shed was stocked with everything you could want for summer. With below freezing wind chill we were already planning a summer visit but we had fun sledding down the little hill in the meantime! Paul was very helpful with any questions and follow up. This is a great place to unplug and spend time with family." - Kerry B., 02/09/2019 (VRBO Review)
"We have stayed at this wonderful lake house several times. After Christmas and New Year's are over, we have our own delayed Christmas celebration with our 4 kids and their spouses and this property is the perfect setting to host this event. There are plenty of beds and the hot-tub and wood stove add to the coziness. We all had plenty of laughs, played games and ate good food! Wonderful memories! Would highly recommend!" - Mark M., 02/07/2019 (VRBO Review)
"Everything was as described or better! Definitey a great place to getaway & spend time with family or friends! Looking forward to a repeat visit!" - Anonymous, 02/04/2019 (VRBO Review)
"The house was super adorable and the property overlooking the lake was gorgeous! It was the perfect little winter getaway. Paul was a great host and responded to any of my quick questions promptly! We are thinking about coming back during the summer when we can." - Kelley D., 01/24/2019 (VRBO Review)
"Beautiful lake front. Comfortable house with wood stove, hot tub, ping pong table, etc. Well equipped kitchen. We enjoyed our stay!" - Christina K., 01/04/2019 (VRBO Review)
"We chose this home for our honeymoon stay. It is a great stay for the winter time when the coldness limits outdoor activities. We enjoyed the many indoor/on property activities such as the board games, selection of movies, treks by the frozen pond and the hot tub. For a little more adventure we hiked the little monadnock trail, which is very closeby. Given how lovely our stay was in the winter, we imagine stays when it's warm must be just as fun, if not more!" - David H., 12/12/2018 (VRBO Review)
"We had a lovely time at the lakehouse! Plenty of room for our party of 9 to relax and enjoy the views and company. The kitchen is full of everything you could think of, a bonus for our house full kitchen wizards. And all the thoughtful extra touches around the house, from slippers and blankets to extra firewood for the wood stove. It can't be beat. Paul & Anne even suggested a local holiday tour that was a big hit!" - Sarah (Becky) H., 12/12/2018 (VRBO Review)
"I wanted a quick getaway from the city so I came here with my husband, and it was perfect! It was winter so we couldn't take advantage of lake activities, but there was still plenty to do and the house was well stocked. Cozy fire, great hot tub, snow shoes and skis, and the game room downstairs for rainy nights. We had a blast!" - nicole g., 12/11/2018 (VRBO Review)
"We really enjoyed our stay. The house was compact yet sleeps an impressive number of people. Also was stocked with cross country skiing gear and so close to the rail trail. Highly recommended!" - Fred G., 12/07/2018 (VRBO Review)
"This is a wonderful home and it accommodated our family very comfortably. The view of Rockwood Pond is beautiful! The owner's were very responsive and informative, and we hope to return again someday soon." - JENNIFER C., Cape Cod MA, 12/02/2018 (VRBO Review)
"This house has everything you could possibly want and then some. Paul and Anne are always ready to answer a question or be there if you need them. I always go off season and enjoy the peace and serenity.The view is gorgeous and the house soooo comfortable. See you in the spring." - Pat B., 11/09/2018 (VRBO Review)
"We didn't have the best weather, but it was easy to make the best of it, the wood stove and hot tub made it easy. The house was clean and had everything we needed. Hiking trails nearby and some shopping made for a great weekend." - Anonymous, 11/08/2018 (VRBO Review)
"We enjoyed a fall weekend with family. Plenty of room for 9. Loved the lake and especially the quietness. Took advantage of nearly everything here. Lovely home with plenty to keep us happy. We would love to try it in the summer. But fall was really great." - Joel G., Mechanicsburg, Pennsylvania, 10/28/2018 (VRBO Review)
"We had a great stay on Rockwood Pond! Paul was a great communicator, very responsive. The house was perfect for a family getaway, very relaxing space, with every amenity. The Fitzwilliam area was gorgeous, classic New England. We recommend this place highly!" - Katherine H., 10/25/2018 (VRBO Review)
"This will be a short review as this was the best waterfront house we have rented, period. Clean, comfortable, quiet. Perfect for our two dogs too. Wish we were still there." - Jonathan H., 10/06/2018 (VRBO Review)
"Our stay at this lovely home could not have been better! Absolutely everything is provided to make guests feel happy and relaxed - from the hot tub to the dock on the serene lake to the wood burning stove — we were enchanted. Can't think of a better place to meet and enjoy friends and family. Next time we'll get those canoes and kayaks out! Thank you Paul and Anne." - Cynthia G., 10/03/2018 (VRBO Review)
"Super cute place, outdated but in an almost nostalgic way. Pond/dock was so peaceful and owners set very clear directions for everything and never left you wondering." - Anonymous, 09/12/2018 (VRBO Review)
"We really enjoyed our time on Rockwood Pond! There is so much to do, in the house, on the property, in the lake and around the area. We spent a lot of time on ( and in) crystal clear Rockwood Pond, hiked the Rails to Trails and Mt Monadnock, where we could see Boston since it was a really clear day. The day it rained we played Ping Pong and Pool and enjoyed a couple of the classic movies there. All in All , it was a great vacation!!" - Paul H., Cobourg, Ont Canada, 09/04/2018 (VRBO Review)
"Very nice, quiet pond great for kayaking. There are several easily walking trails and our two dogs loved them. There is a lovely wooded walk down to the dock: the kids loved jumping and diving from the swim platform. Outdoor seating areas are lovely. Excellent instructions to the house and area. Unfortunately we had several days of rain, and with leaks from the roof and the house closed up there was a very musty smell. The owner is working to correct this. The electrical system needs updating-loads of extension cords. The concert on the town common and dinner at the Fitzwilliam Inn were outstanding." - Candace L., 08/20/2018 (VRBO Review)
We have solved the roof leak problem. A miner squirrel chewed thru the shingles AND the half inch thick plywood underneath one of our solar panels. It was difficult to find , but is completely repaired and the moth balls taped to the bottom of all the solar panels will keep all critters away. Ah, life in the woods!
"Owner was very nice. House was lovely as was overall property. Lake was a 3-4 minute walk from house, and it was a beautifully woodsy area/path which unfortunately made it pretty buggy (past 4:00pm). Games were located in basement which was a bit musty, but ping pong was lots of fun. Kayaks and paddle boat were awesome as were both docks. House had lots of instructions. Overall, nice stay!" - Tanya F., 08/12/2018 (VRBO Review)
"We just returned from a week at the Rockwood Pond residence. This included 6 adults, 6 children under the age of 9 and 2 dogs. The house is deceivingly big once you walk inside-- the bedrooms were perfectly located and the loft area was great for 4 of the kids. Although it was a bit of a walk to the lake, it is an easy walk with a well maintained path with a slight uphill on the way back. My only complaint was the lack of a sandy beach for the younger kids but the floating docks were perfect for the older kids and dogs to easily fish and jump off into the lake. The lake was quiet and where most of our time was spent on the nice days. The paddleboat and canoe were used numerous times. On the rainy days, the house is large enough where you don't feel claustrophobic and the game room in the basement was a really nice touch. The house is nicely located by the bike path as well as Rhododendron State Park which many of us walked to and from for our daily exercise. We would definitely recommend staying at this house- it was a family vacation we will always remember." - Lisa B., 08/07/2018 (VRBO Review)
"6 kids 3 adults and 1 dog spent one week at the spacious lake house. The weather was not nice but in between the rain Sunday-Friday the kids enjoyed the lake and some boating. I hope the owner has luck fixing the ceiling leaks in the kitchen and living room. Other than that issue the house is a great find for a large group on vacation." - Cindy K., Pepperell, Massachusetts , 07/29/2018 (VRBO Review)
We have solved the roof leak problem. A miner squirrel chewed thru the shingles AND the half inch thick plywood underneath one of our solar panels. It was difficult to find , but is completely repaired and the moth balls taped to the bottom of all the solar panels will keep all critters away. Ah, life in the woods!
"Very cozy with all of the extras. The trail through the backyard to the private dock is amazing, complete with fireflies in the evening. The owners really put a lot of thought into this property. Have you ever gone on vacation and said, \" - Eric W., 07/23/2018 (VRBO Review)
"We enjoyed the quick access to the pond to enjoy the views. The canoe was an added bonus!!! We were able to fish right on the pond and totally caught fish within seconds! Good place to come with a large family." - Natalie B., 06/14/2018 (VRBO Review)
"Another great long weekend in Fitzwilliam. This was the 5th time getting together with a bunch of gals as a reunion and everything was perfect for us. We each had our own bed, a very complete kitchen, beautiful deck with new Adirondack chairs, and plenty of seating at the table and in the living room for the eight of us. Hot tub, outdoor fire chiminea, dock on the lake, walking trails close by, peace and solitide...what more could you ask for? AND the owner is very responsive and available if there are any issues. We're booking again for next year!" - Martha H., Alexandria, NH, 06/11/2018 (VRBO Review)
"Good location and friendly people. Groceries are close and also well priced. The property has a beautiful woodland around it and the lake is amazing." - Andrew T., 05/27/2018 (VRBO Review)
"Could not have asked for a better place to stay for my child's graduation from Keene State College. It was 15-20 min enjoyable ride to the college. I had elderly parents with me, so the 2 ground floor bedrooms with a bathroom were very convenient. The home was clean, spacious for us all and our dog. The property is stunning with a large deck overlooking the large \" - Anonymous, 05/07/2018 (VRBO Review)
"Paul was an incredibly accommodating host. The house was wonderful and fully stocked to the brim! Lovely lake and plenty of fun for the whole family. Can't wait to return!" - Anonymous, 05/04/2018 (VRBO Review)
"The cabin was clean and had everything we needed. The location was secluded and beautiful. Plenty of sleeping space for everyone." - Nicole B., 04/23/2018 (VRBO Review)
"This is second time staying at Paul's house. Quiet, secluded and with plenty of room for boys and dogs to enjoy the great outdoors!" - Brenda & David B., 04/18/2018 (VRBO Review)
"Paul is a great host, attentive to all details. His property fits a lot of people very well and provided us with everything we needed to have a blast of a weekend. Would definitely come again!" - Bruno M., 03/30/2018 (VRBO Review)
"The house was plenty big enough for larger parties. We only had five people but there was enough seating in the living and dining areas for all of us, with some to spare. This house is equipped with plenty of cookware, dishes, etc for cooking. The owners also have lots of sporting equipment for winter sports. We cleared the frozen pond and played ice hockey, rode sleds down the hill to the pond and enjoyed the hot tub during the light snowfall. Overall, the property was a peaceful place to spend a short winter break. The owners were also very responsive to our questions before and during the rental." - Colleen B., bradenton fl, 02/25/2018 (VRBO Review)
"Paul is an amazing host! He has so much information on the house and the location and even gave me updates on events going on in town during the weekend of our stay! This was the second time staying at the house, and we would definitely come back! As the house is on a pond, in the winter with the pond frozen over you can ice skate, cross country ski or enjoy the hot tub! This place is truly a gem and I HIGHLY recommend anyone thinking of staying here!" - Anonymous, 02/15/2018 (VRBO Review)
"My group of friends and I have been renting this house for our annual \" - Sue W., 02/14/2018 (VRBO Review)
"Beautiful secluded house with tons of activities to do. Host provides all kinds of added equipment that guests can use from kayaks to snow shoes, thisnhouse reslly is a complete package. Host is very accommodating and check in was easy. Will definitely be returning." - Viviany P., 01/31/2018 (VRBO Review)
"Had a great trip, everything was wonderful! Owner was very responsive and texted to check in to see if all was going well, very nice!" - Bob T., 01/12/2018 (VRBO Review)
"William Shakespeare wrote, \" - mark m., 01/09/2018 (VRBO Review)
Best Review Ever!!!! Loved it!!
"House was just as described. Plenty of room and fully stocked. Paul was very responsive and helpful. I would recommend!" - Diana R., 12/13/2017 (VRBO Review)
"Nice quiet spot steps from a beautiful small lake. The house has everything you need to experience the surroundings. Canoes, kayaks, fishing gear. Easy access to walking and hiking areas. Had a wonderful experience." - Thomas M., 11/20/2017 (VRBO Review)
"This was my first Airbnb experience, and it was fantastic! My partner and I were celebrating our 5 year anniversary, and we wanted to go somewhere private that was easy to access and included a hot tub. Let me tell you, Paul's property completely exceeded our expectations! Seriously, this place is gorgeous, inside and out: the great room with huge sliding glass doors afforded spectacular views of the lake, and we really enjoyed hanging out on the porch, hopping in and out of the hot tub. The kitchen is amazing, has everything you need, and we got a huge kick out of the wine label-wallpaper with some dating back to the 80s! The weather was kind of cold and rainy, which was fine for us, but it would have been cool to take advantage of all the fun outdoor stuff Paul offered up to us, such as bikes, boats, and a pretty sweet fire-pit. But, the indoor wood stove kept us quite cozy throughout our stay. Beyond that, Paul was really easy to work with and he provided us with all the details we needed to plan our stay, including detailed directions to the property and local grocery stores. He made it clear that we were to enjoy anything and everything at the house, and he even called us the first night to check in and see how we were doing. What more can I say, except that I fully intend to return to this warm and lovely home on the lake :)" - Sara M., Amherst, MA, 11/14/2017 (VRBO Review)
"This was our second stay in this homey little abode. Each time falling on peak fall foliage times. The house is welcoming and personal; it takes no time to feel like you're right at home. We are particularly fond of the cathedral ceiling and loft. Despite its quaint appearance from the outside, the interior is spacious. There is ample opportunity to entertain family or friends. The view over the lake is picturesque, something that will call you back every time you're fed up and ready to quit that crappy 9-5. One morning we were gifted with an enrapturing cloud of fog dancing over the water. We could not put our cameras down. This property offers absolute silence. If you are looking to disconnect with mankind and reconnect with nature, this is the place to do it. And you can disconnect all from the comfort of a nice warm hot tub!! I cannot say enough about this home other than it has left a notable impression on my boyfriend and I and we will continue to return as long as Paul will allow." - Jessica L., 11/01/2017 (VRBO Review)
"Yet again, Paul and Anne's home proves to be the perfect getaway. Even on a rainy day our group had plenty of room to enjoy ourselves. Thank you so much!" - Kristopher K., Brookline, MA, 09/07/2017 (VRBO Review)
"Rockwood Pond is great for swimming and very beautiful. Our week was very quiet and we really enjoyed the peaceful setting. The house is very comfortable and well-equipped. We enjoyed Keene which is a short drive away!" - Susannah C., 09/05/2017 (VRBO Review)
"Absolutely loved my stay. Everything was perfect. The house is adorable, perfectly clean, and well stocked. The water was great and we spent many hours swimming, kayaking, and fishing. The owner is so caring, he called me after we arrived to make sure everything was ok and I assured him it was great! We made many memories during our stay." - Lorraine D., 08/24/2017 (VRBO Review)
"We thoroughly enjoyed our week in this comfortable, nicely laid-out home on a lovely lake. The owners were quite attentive and responsive. The basement was musty and uninhabitable, but we did not need it for living space. The sporting equipment available was extensive, and we took great walks on dirt roads and a rails-to-trails pathway." - Graham C., 08/11/2017 (VRBO Review)
"outside looks old and rustic, but inside is updated and very clean. The back is all open and airy with glass. The large deck is loaded with chairs and lounges for relaxing. Two areas for open pits. We had our 2 grandchildren with us and they enjoyed the boats available and the nice dock for fishing. Paul (owner) came by one day to make sure everything was operable. He is a nice person and cares about his property. It is was a lovely vacation for us and our grandchildren. Would highly recommend it for a family vacation. The Lowe's from Florida" - Richard L., 08/05/2017 (VRBO Review)
"House is set back from a lovely small pond. We stayed for a week and rarely heard another sound except the birds; so peaceful for us to relax, read, play games, kayak. Ideal for our daughter's dog to get accustomed to swimming and sitting in a canoe. Took advantage of the bikes, boats, and walked around Doane's Falls, a short drive into MA. Paul had sent us a schedule for the Peterborough Players and we drove up to see one of their shows mid-week. Paul is very attentive; I sent him some housekeeping feedback after our week which he promised to address promptly." - Susan C., Waterville, ME, 07/18/2017 (VRBO Review)
"Great get away to enjoy water - swimming, kayaking and fishing. House had everything you needed. Would have given 5 stars except yard needed mowing and tending. 3 generations enjoyed our stay. Would stay again." - Anonymous, 06/16/2017 (VRBO Review)
Lynda- We're happy you had a great time! Sorry about the lawn. we had just planted some new grass and other plants and since it was going to be so hot, we kinda of let it go for a week. We hope that you'll come back soon! -Paul & Anne
"The perfect place to relax with friends, regardless of the weather. This weekend the 6 of us looked forward to daily walks on the railroad bed (met nice people from Switzerland looking for Rhododendron State Park just a few miles away) and sitting on the spacious deck or down at the waterfront. When thunderstorms threatened we sat on one of the three couches in the living room and read, knit, watched DVD's and of course planned our meals. The kitchen has absolutely everything you need and more! The hot tub was inviting although somehow we didn't make time for it this year. Best of all the owner is exceptionally responsive and always just a phone call away. We've already booked for 2018, our 5th year coming here." - Martha H., Alexandria, NH, 06/12/2017 (VRBO Review)
"Loved our vacation at this home" - Anonymous, 06/06/2017 (VRBO Review)
"Nine of us stayed for a weekend to attend a nearby college graduation. The house easily accommodated all of us and was so well equipped. It rained most of the time so we were unable to fully enjoy the beautiful lake setting but we took full advantage of the pool and ping pong tables! The owner called to make sure we were settled and if we had any questions. We all agreed this was a great place and will definitely book again. Thank you for opening your lovely home to us." - Elaine N., 05/12/2017 (VRBO Review)
"We had a great group weekend at Paul's place. Paul was very communicated and the house and its contents were as described. Would recommend highly." - Matt L., 04/26/2017 (VRBO Review)
"Absolutely loved our stay at Rockwood. It had rained and the snow was still melting, so we had a bit of mud to deal with. Paul very thoughtfully put down a bunch of planks to the front door so we could keep our feet clean. The house was nice and clean and the weather was absolutely perfect. I return every year with members of my family. It,s my favorite place to wind down." - Pat B., 04/21/2017 (VRBO Review)
"We had a wonderful friend's weekend away and loved that it was only 20 minutes from home. The beds were comfortable and the kitchen fully equipped. The lake view and wood stove added to the serenity. We plan to return again next year!" - Paula S., 03/19/2017 (VRBO Review)
"Appreciated the home like atmosphere. More than enough things to do, yet you can sleep your way through the vacation" - Hayden R., Boston, 03/11/2017 (VRBO Review)
"My wife and I, along with four other couples, stayed at Paul and Anne's cottage for a long weekend in February and had absolutely the greatest time. The home was extremely welcoming and very comfortable for our large group. The open kitchen / living room area was the perfect layout for everyone to hang out and chat, play board games, and eat meals after a day out in the snow. Paul's communication was amazing, responding quickly to any questions we had. Also the house was very thoughtfully labeled, down to the light switches, which really helped everyone get their bearings fast! The property is amazing, with such easy access to the pond. If there hadn't been so much snow, I'm sure the ice skating would have been perfect. Can't recommend highly enough, and I hope we have the opportunity to return next year!" - Shaun D., Kittery, ME, 02/17/2017 (VRBO Review)
"8 adults and 3 dogs spent a long weekend here in January. The wood stove is so good at heating the place it was TShirt weather in there. Everyone had their own bed. Kitchen was big and didn't feel crowed. Owners were very helpful, but also unseen. Would stay here again!" - Zach V., Melrose, MA , 01/27/2017 (VRBO Review)
"This was a wonderful place to stay, there was snow still on the ground and the lake was frozen over to the point that we got to take a stroll on it. Very peaceful and comfortable, definitely a great place to go to escape the noise of the city. I would definitely stay again!" - Anonymous, 01/24/2017 (VRBO Review)
"We just wrapped up another super-enjoyable weekend with our grown kids in what is becoming a post-Christmas tradition at the house in Fitzwilliam! The 9 of us spent the weekend soaking in the hot-tub under a crisp 3/4 moon, cooking our favorite foods, laughing hysterically at silly board games til the wee hours of the morning and skating on the pond with hot chocolate afterwards! With so much stress compressed into the short Holiday season, we know there's a relaxing place we can go where everything is provided and we can just enjoy one another's company at our Christmas-after-Christmas! Comfortable, warm, inviting house. Would highly recommend! The Harrises are wonderful and very attentive! Mark, Jacki and kids." - mark m., 01/14/2017 (VRBO Review)
"We spent Christmas at the Rockwood Pond home and had a great time. There was an artificial tree onsite with plenty of lights and decorations. There were 7 of us total ranging in age from 12 to 75. There was enough room for everyone plus two dogs. The hot tub was a hit as was the woodstove. The house is very private and well stocked. Its proximity to the lake would make it a great place for a summer vacation." - Carol M., 12/30/2016 (VRBO Review)
"We spent a long weekend at the cabin on Rockwood Pond and absolutely loved our time there. After a chilly day out on the lake in the paddleboat and playing fetch with our dogs, we enjoyed cuddling up by the woodstove and playing ping pong and pool in the game room. The house was cozy and warm, and there was so much to do outside - it was hard to decide what to do first. Paul and Anne were more than accomidating, and we were even able to extend our stay for a little longer! We will certainly be back, and hope to get in some more fishing this spring!" - Dana B., Danbury, 12/05/2016 (VRBO Review)
"We had eleven overnighters and eighteen for Thanksgiving turkey -- this house accommodated us wonderfully! There are beds everywhere, so no problem with sleeping arrangements; more than enough plates and silverware for our meal. The Harrises left the hot tub on which was a hit; when we arrived the wood stove was pumping out heat and the house was toasty warm. We appreciated the call from the Harrises when we arrived checking to make sure everything was working for us. We would definitely consider renting this house again." - Susan B., 11/29/2016 (VRBO Review)
"We stayed at Rockwood Pond for a weekend visiting our son for Family Weekend at his school. The house is lovely and cozy. We really miss having a wood stove in our new home, so it was great to stoke up the wood stove to heat the house. Paul couldn't have been more gracious. He even called to make sure we were settled in! We only wish we could have spent more time at the house! Most of our time was at our son's school. But we did go back to the house for a home-cooked meal, and Paul and Anne found us a wok so we could cook our son's favorite dish! So helpful and considerate. The owners really care about their guests, and we look forward to a repeat visit in the winter -- and maybe again in the summer, when we can kick back and enjoy the lake! And our dog was very welcome and at home here! So nice to have a house that welcomes furry friends." - Patti H., Massachusetts, 11/05/2016 (VRBO Review)
"We have been renting from Paul and Anne for a few years now. We have stayed at both of their properties. Paul and Anne were gracious enough to let us have our very small and intimate wedding on Rockwood Pond. The weather was gorgeous and the porch made for a great place to eat. We decorated the porch with lights and had a nice fire going in the fire pit. A memory we will never forget. Our dog Snickers was the dog of honor and was happy as could be. Thanks for always making our stay so pleasurable." - Suzanne O., 10/28/2016 (VRBO Review)
"Our second time staying here and it was just as good as the first. Clean, cozy and plenty of space. weather cooperated nicely. Paul and anne are such gracious hosts, how can anything be wrong. Will return another day!" - Dwight B., 10/14/2016 (VRBO Review)
"This home was lovely and had everything you might be seeking in a vacation spot. We were a little hampered by bringing our two big dogs and so were unable to take advantage of everything that was available. We look forward to returning and leaving the \" - Rosemary C., 09/25/2016 (VRBO Review)
"My husband and I spent 4 days at this beautiful lake house with our two goldens. I'm not sure who had a better time, the dogs or us! The house was comfortable, completely stocked with everything you could think of. We never had to leave the house. It was as relaxing as we hoped it would be. Rockwood pond was incredibly clean and was great for the dogs to swim all day. The canoes and kayaks were a bonus to tour around the pond. There was plenty of life jackets, water toys and room to play and we cant wait to return next year. Paul and Anne were very helpful and answered any questions within an hour" - jessie b., 09/14/2016 (VRBO Review)
"The house was very comfortable, the walk down to the water is private and lovely, and the dock area is fully equipped to enjoy the beautiful lake. We had a wonderful time!" - Susannah C., 09/06/2016 (VRBO Review)
"We had a wonderful week. There was plenty of room for our extended family of 10 (6 adults and 4 children) to sleep. Lots of activities available, swimming dock and raft, boats, pool and ping pong and plenty of games that the children enjoyed. There are several large boulders in the water which meant the children could not jump off of the dock and although they enjoyed standing on them, they also were a hazard when swimming. We did enjoy the proximity to Rhododendron State Park and Mount Monadnock." - Ralph and Kai S., 08/23/2016 (VRBO Review)
"We enjoyed Pau land Anne's home very much - beautiful lake and plenty of room in house for everyone to spread out and enjoy our stay. The lake affords fishing, boating and wonderful walks - a near by rhododendron park was a fun discovery. Also, local farms and veggie stands offer fresh bread, eggs, produce and meat to be purchased. This was great as there are really no stores close by other than the mini mart at the local gas station. Nearby town of Fitzwilliam was cute - especially so for us as we love books and the locally owned used books store was a find. Also enjoyed Thursday summer concerts on the square there. We also enjoyed driving to view covered bridges in the area, took in a play at Peterboro and did blue berry picking. The fully equipped kitchen allowed us to transform the berries into muffins and pies. We also enjoyed the propane grill, though a charcoal grill is available if one prefers. Didn't use the hot tub, as the weather was warm. Enjoyed the outdoor fire pit and did our \" - Susan and Peter L., 07/31/2016 (VRBO Review)
"This was the 3rd year that 8 of us \" - Martha H., Alexandria, NH, 06/25/2016 (VRBO Review)
"Had a great time with my friends. The house was well organized and clean. Spent days playing corn-hole, ping pong and out swimming on a tranquil pond. Kayaking was awesome. I would highly recommend this property to families with kids as well. Looking forward to another stay" - Elvis J., 06/24/2016 (VRBO Review)
"We stayed there for Memorial Day Weekend.Had such a great time.The house and its location was perfect for our needs.Kitchen was very well equipped with everything you could emagine.Clean,comfortable and spacious.If you a outdoor person you will definately enjoy the lake ,cayaks,canoe and paddle boat for lake exploration and fun. The owners are awesome.Communication was superb with very quick response.They even welcomed us with a nice note and box of delicious cookies. Paul and Anne,thank you for letting us stay at your lovely house." - Aga and Martin W., East Quogue, NY, 06/01/2016 (VRBO Review)
"This property is a perfect get away home. It is located on a private pristine lake, and far enough away from any traffic noise. When you arrive you are met with any amenity you can think of, which reflects the hospitality of Paul and Anne. The property is also a short walk to a beautiful rails to trails system. The house is roomy but very comfortable and clean. We took advantage of the kayaks and fire pit to enjoy the abundant wildlife and serene natural beauty. I will say, stock up on the food you will need while staying there,because you will won't want to leave this rental. We definitely plan on coming back! Plus our dogs loved it too! Thank you Paul and Anne." - JBW, East Haddam,Ct, 04/30/2016 (VRBO Review)
"Our family spent a long weekend on the property. We instinantly felt at home. There were plenty of things to do for everyone, we ranged in age from 2-70! Quiet and relaxing. The home was clean and comfortable,everything was labeled nicely which took the guess work out of \" - Fabia E., 04/22/2016 (VRBO Review)
"Great weekend spent up in Fitzwilliam! House is right down the road from some great hiking and a rail trail, and has a cute little lakefront area with boats. Took the kayaks out for a chilly morning run and it was fantastic! House is well maintained and laid out. Loft beds(3) can be a little tricky with a big group in the winter time where you can't go outside in the AM, so put your early risers up there. Otherwise the hot tub was great, the beds were comfortable, and the house was secluded. Couldn't ask for any more. Paul was also fantastic about giving us tips on events in the area and recommendations, as well as answering any questions I had. Will definitely be returning." - Eric P., 04/13/2016 (VRBO Review)
"We really loved our stay at Paul's property. Communication was amazing from the very start and we really enjoyed all the amenities and the proximity to Keene. My family had a great time. Our two dogs loved exploring the property and the nearby Rail Trail. We can't wait to return in the warmer months so we can enjoy the water as well!" - Sarah C., Somerville, MA, 04/02/2016 (VRBO Review)
"Spent a weekend here and had a great time. Great view of the sunset. Great small town to visit. Perfect for some Rest and Relaxation." - jonathan b., north attleboro ma, 03/30/2016 (VRBO Review)
"We had the best time at Rockwood Pond Cottage. The house is so comfortable and has everything that you would need for a fun vacation. We loved canoeing on the pond, hiking and relaxing on the deck. It's the perfect place for a Fall getaway. Even our dog loved it!" - The Whatleys, Philadelphia, PA, 10/11/09(HomeAwayConnect Guestbook Entry)
"We came with our 3 dogs and had a great time. Never saw another person until the last day. Enjoyed the still producing blackberries and loved watching all the dragon flies dancing around. We came for 2 weeks and could have stayed forever. We'll be back! Thank you Paul and Anne!" - Janet & Peter, Baltimore Maryland, 09/29/09(HomeAwayConnect Guestbook Entry)
"We spent a very enjoyable week at the Rockwood lake house. The house is comfortable and has all the amenities you'll need. The lake and property are very quiet and peaceful. Good fishing in the lake. The kayaks are also a very nice addition. The Harrises are also dog-friendly, which very few rental properties are." - Paul & Mary Lynn Ellis, 08/05/09(HomeAwayConnect Guestbook Entry)
"We picked the Rockwood Pond house because it slept a large family and allowed us to entertain. We were not disappointed. Though our week was rainy, we thoroughly enjoyed ping pong, boating, barbeques on the porch, campfires in the waterside pit and a few swims in the surprisingly comfortable pond. Paul Harris was most attentive and accomodating. Even our pup had fun." - Nedine Campbell, Portland, OR, 07/05/09(HomeAwayConnect Guestbook Entry)
"My friends and I stayed at the home for a weekend in March and had a great time. Everything you could possibly imagine was provided. We had great weather and were able to enjoy a portion of the partially frozen lake. We would certainly recomend this for a vacation for anytime of year. We would absolutely come back again. Thank You Paul and Anne." - Jeff Carini, Brockton MA, 03/31/09(HomeAwayConnect Guestbook Entry)
"Although our stay was just a short one, the home was comfortable and welcoming as soon as we arrived. We only wish we could stay longer (or will be returning) to take full advantage of all that it had to offer. The owners have truly thought of everything and the location and scenery was perfect. Thanks for making our first getaway with our little one a success!!" - Anonymous, Andover, MA, 03/05/09(HomeAwayConnect Guestbook Entry)
"What a magnificent winter break! We stayed over New Year's week and enjoyed every moment of it. Rockwood Pond went from cold to frozen to snow-swept...an extraordinary vision of winter's beauty. The house has everything we could have hoped for...(even the "snow" on the non-cable TV added to the sense of rustic peace and tranquility). The best audio-visual input came from the Vermont Castings wood stove...warmth and light reminiscent of generations of peaceful evenings here in the Monadnock Region (New Hampshire's "Quiet Corner")...unlimited opportunities for day-trips: the area is full of postcard-perfect towns untouched by progress...but there are good stores relatively close to the house...Perfect combination of solitude and modern comfort...The Harris family was very solicitous and available by phone or e-mail to answer any questions...We look forward to returning here one day..." - The Canavan's, Andover, Massachusetts USA, 01/04/09(HomeAwayConnect Guestbook Entry)
"We stayed at the cabin for the first time this year.. In previous years we had rented a different cabin more far North... Our major requirement is for the cabin to be right for our 2 large dogs... They love to travel with us and we are always looking for a special spot to take them.. This cabin was just the ticket... it is set far enough away from neighbors to give my guys room to run without bothering anyone... the cabin was well stocked and decorated... Paul Harris is extremely friendly and helpful in making sure your stay goes well... The lake is Beautiful and the Hiking trails are first rate... We hiked an average of six miles a day and we were able to take different routes each day... Overall the week was great and we would recommed it to anyone looking for a quiet getaway... Diane Lange" - Diane Lange, Cape May Ct. House N.J., 11/11/08(HomeAwayConnect Guestbook Entry)
"We spent the week before labor day and had the best week ever! We stayed with our two toddlers and there was endless things to do. With our girls we had non-stop berry picking (blueberries and blackberries are everywhere!), played with all the toys and games that are in great supply, swam, fished, hiked, biked, canoed, paddle boated, kayaked and watched videos at night from their wide selection. Great views and location, safe and clean swimming area and docks, great house with an awesome kitchen. So perfect for family fun without crowds and noise. We would recommend this to anyone who wants to get away from it all but still have plenty to do for adventure and fun. (Paul and Ann are also a pleasure to rent from and gave us a wealth of info and tips!)" - The Kellehers, Boston, MA, 10/15/08(HomeAwayConnect Guestbook Entry)
"We had a wonderful week at the lakefront home. The woodstove provided a warm and cozy atmosphere on the cool autumn nights. We caught perch in the pond and ate them that day. The kitchen had everything we needed. Our labrador loved the swimming. The home's proximity to Keene allowed for excellent dining experiences (Michele's was particularly awesome)." - Ruth, Delanson, NY, 10/10/08(HomeAwayConnect Guestbook Entry)
"Paul and Anne, we had a wonderful time at the cottage on the pond. What a quiet, peaceful setting! The house was decorated beautifully! Ralph caught some BIG bass which made him VERY happy :-)... It was cool enough to enjoy a fire in the evenings most nights and we did.... either at the pond or in the livingroom. Our Newfie girls swam til their heart's content in the crystal clear water. We will definitely be back. Thank you for your hospitality and for allowing our dogs to enjoy your pond too! Linda and Ralph " - Linda & Ralph, Elkton, Maryland, 09/23/08(HomeAwayConnect Guestbook Entry)
"We had a wonderful time here! It was a really nice quiet getaway from everything. The canoe was great fun to use! We also enjoyed having a fire down by the water - it was almost like camping - but with all of the amenities of home. The rope swing we found was a blast! Overall, this was exactly what we needed!" - Ann, 07/18/08(HomeAwayConnect Guestbook Entry)