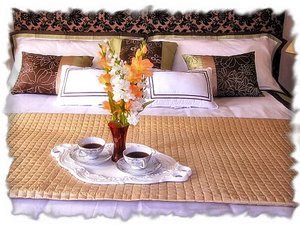 "Had a wonderful time in the Cape. My Grandsons had so much fun at the beach. The pirate ship was a blast too. The house was clean & neat and the kitchen was so well equipped. Beds were very comfy. You actually don't need to bring much more than your clothes. Would definitely stay in this home again!!" - Sue, Middle Village, N.Y., 08/04/2016 (HomeAway Review)
"The home was very welcoming and comfortable. It was a great launch pad for various beaches and an easy to walk to great restaurants at the end of the day. All of the beach toys and essentials were provided which made packing very easy." - JARRED S., 09/13/2015 (HomeAway Review)
"My wife and I recently spent a week at the Lewis Bay Retreat with our 9 month old twin daughters, our first family holiday! The house was ideal for us, being only a short walk in to town and to the ferry terminal, and ideally located for day trips to other Cape locations or days at the beach. The facilities were also great, with Julia being very helpful beforehand and arranging for two high chairs and cots/cribs to be there for our arrival. We also made use of the washer and dryer (who wouldn't with two young babies?!) and the kitchen was well stocked with cutlery/crockery/glasses. All in all a great vacation and hopefully we can return again in the not too distant future. Thanks Julia!" - Chris M., 09/03/2015 (HomeAway Review)
"We recently spent a fun and relaxing week at this comfortable, private Lewis Bay home. The layout of the house was perfect for the four of us. It was clean, comfortable, and had all the amenities one could think of, especially the spacious, well-appointed kitchen, washer/dryer, and private backyard. It was in an ideal location, with a short walk to all the town's shopping, restaurants, ferries, and attractions - we never had to think about where we were going to park. The beach pass was also a very nice feature, providing access to many great beaches. It truly was a home away from home, and so much better than staying in a hotel. The owners were also available to add anything else that may have been needed, and were very interested in how to make it an even better place to stay." - Gerard D., 08/22/2015 (HomeAway Review)
"We recently spent a fun and relaxing week at this comfortable, private Lewis Bay home. The layout of the house was perfect for the four of us. It was clean, comfortable, and had all the amenities one could think of, especially the spacious, well-appointed kitchen, washer/dryer, and private backyard. It was in an ideal location, with a short walk to all the town's shopping, restaurants, ferries, and attractions - we never had to think about where we were going to park. The beach pass was also a very nice feature, providing access to many great beaches. It truly was a home away from home, and so much better than staying in a hotel. The owners were also available to add anything else that may have been needed, and were very interested in how to make it an even better place to stay." - Gerard D., 08/22/2015 (HomeAway Review)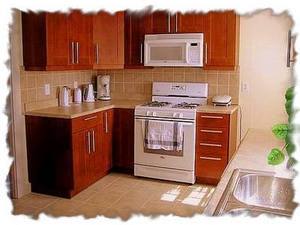 "The owners have ensured that everything imaginable that you may need during your stay is available within their lovely holiday home. The property was very clean, comfortable and in a central location for beaches and Cape Cod attractions. The owners were very helpful to us and provided us with excellent information to ensure we got the most from our stay. Thank you Chuck and Julia." - Mark and Caroline D., 08/11/2015 (HomeAway Review)
"We spent a wonderful week at Lewis Bay Retreat. My family of 2 adults, 4 children +dog just loved the house. It is on a quiet, dead-end street and that was a welcome respite after the crowds of Cape Cod. The house had absolutely everything we could need or want and when we arrived it was in spotless and welcoming condition. Lewis Bay Home is in a fabulous location, within walking distance of great restaurants and a quiet beach where we ended every night watching the gorgeous sunset. We were a close drive to another fabulous beach and all of the shops and amenities of Hyannis. The house came with a local beach pass which was a fantastic bonus! We had easy access to the major highways for traveling the Cape. Julia was an amazing host-- she answered all of our questions with care and thoughtfulness, she made a special effort to accommodate some extra requests, and she anticipated our every need in the house. We appreciated the well-appointed kitchen and the lovely, comfortable beds. We also appreciated the maps and information left in the house which helped us navigate the Cape. We could not imagine a better spot to stay in Cape Cod." - Daphne G., 08/15/2014 (HomeAway Review)
"> > Dear Julia, > > We all had a wonderful time at your home. Actually, you thought of > > everything! I was going to buy some windex to clean the table outside but my > > > son in law found it! The location was great! Even our Little Lucie (4 > mos.) > > had a great time on the private beach! Of course she had her beach tent to > > > protect her! We found your home very clean when we arrived, which is very > > > important to me. We felt like it was Home!. I was going to write this in > > > your guest book but there was no pages left. My Daughter's very good > > friends parents own Scargo's Café and invited us to have dinner one night. > > > > > She treated us like royalty and even put us in a private dinning room with a > set > > up for our Lucie. We also were invited to her home to go swimming in her > pool > > one day! Such fun we had on vacation, my grandsons were very happy, playing > > > tennis, going on the Go Carts, beach etc. You have a great vacation > home! > > And I would go back again. Thank you so much for letting us enjoy your home > > > > > I watered all your plants and made sure everyone cleaned up before we left. > > > Thanks Again. > > Regards, > > Diane" - Diane B., 08/06/2014 (HomeAway Review)
"This was a wonderfully accommodated vacation home. The owners have thought of everything your family might need to make you feel as if you were at home. The location is within walking distance of several small beaches (One short walk, the others a little further - but doable), and Hyannis Port main street area. The Cape Cod hospital is two blocks away, but we were never bothered by hospital traffic or noise from emergency vehicles. West Yarmouth is conveniently located 6-7 exits onto Cape Cod - so leaving the cape for short day trips is quick and easy. Hyannis boasts several groceries including a Trader Joe's, Whole Foods, and a BJ's wholesale. All of these are a short drive from Lewis Bay Retreat. Several great restaurants are also within walking distance or a very short drive. The house is located on a quiet, dead end road with a lovely small yard. It would be a great place for small children to play or to cook out. Bikes and grill are in the storage unit. Linens and bedding are a very nice quality. The only bathroom is upstairs - so that would be a consideration if someone in your party has trouble navigating stairs. Overall we had a lovely week and Lewis Bay Retreat met our needs perfectly. The owners were prompt in communication during the reservation process and followed up quickly with the return of the damage deposit. I would highly recommend a stay at their lovely vacation home." - Debby P., woodstock, GA, 06/27/2014 (HomeAway Review)
Thank you for the kind words and for having chosen our home for your family getaway! We are thrilled that your stay went well and you enjoyed Lewis Bay Retreat and the area. The proximity to Cape Cod Hospital turned out to be a blessing in disguise. We were worried when we bought our home 10 years ago that it might be noisy but that worry proved to be unfounded - because Bayview St. entrance is for personnel only, no hospital traffic or noise intruded. One is a lot more likely to hear the island ferries on foggy days then anything from the hospital. But it saved my young nephew when he had a severe allergic reaction and we were able to run to emergency room in the middle of the night (not the stuff one dreams of when on summer vacation!). My 2 year old daughter was treated there when she got sick on a different family vacation and we did not have to return home to get medical help. There have been sudden illnesses and accidents in the past reported by guests who were very grateful to be so close to the hospital and not have to interrupt their stay. So as strange as it sounds, I really now appreciate being a couple of blocks away! ;) I also hope that we will never need its services again, but that's another story :) Very much agree that Lewis Bay Retreat would not be suitable for anyone with mobility issues - going up the stairs to the bathroom would be an unnecessary strain. In these case, we suggest our Hyannisport home (single floor ranch style) or the house next door to Lewis Bay Retreat as it has a bath on each floor, if either property is available. Thank you again for allowing us to host you this year and for being such wonderful guests. Hope you have a very good rest of the year! Julia and Chuck.
"Lewis Bay was a cozy, relaxing home away from home during our stay in Cape Cod. It was the perfect location to see and do lots on the cape. During our short stay, we enjoyed renting bikes at Little Capistrano and taking them along the Cape Cod Rail Trail, driving up to Provincetown (or P-Town) and walking along the harbor and by the shops and restaurants, as well as a day trip to Martha's Vineyard! Everything about the Lewis Bay home was exactly as described and made us feel like we were staying with friends. There were even chocolates on the pillows for us when we arrived. A lovely home that we would definitely recommend!" - Danielle M., West Chester, PA, 10/31/2013 (HomeAway Review)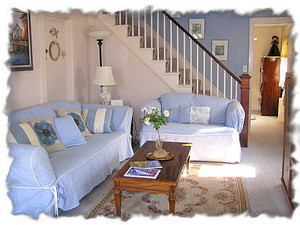 "My husband and I decided to take our first family vacation with our 6 month old son. We decided a beach destination within driving distance would be best and renting a home would be most convenient with a little one. We found Lewis Bay Retreat online and were sold based on the positive reviews, location and photos. We were not disappointed! Julia was very attentive to my questions and pointed us in the right direction with regard to restaurants, beaches, etc. The house itself is cute, cozy, and was very clean and well-maintained. Having restaurants, beaches, etc within walking distance is really helpful with a baby - he loves the stroller and takes naps in it - perfect for mommy and daddy to enjoy a meal or a nice walk. From the house, we were able to walk to get breakfast (we liked Sunnyside which also has outdoor seating and is fairly roomy inside - we were able to bring stroller inside), get lunch or dinner. Tugboat is literally around the corner and has covered outdoor seating overlooking the marina which is gorgeous during sunset, has lobster specials during weekdays, and was very accommodating and family friendly. Black Cat has outdoor seating as well and an attached Black Cat Shack which you can get limited items to go - this is about a 15 min walk and has really delicious clam chowder and lobster rolls. You could easily continue walking down Main St which has other shopping and restaurants. Aside from walking, there are beaches within driving distance, the mall and food store are also nearby. At this time of the year, the weather was sunny but cool, but it was pretty quiet which meant we weren't sitting in traffic and we could easily get tables. This did make it easier to go places. Overall we had a very memorable first family vacation." - LW, United States, 09/20/2013 (HomeAway Review)
"We had a fabulous stay at Lewis Bay Retreat. The home is clean, comfortable and is just as good as the photos on the website. Julia has thought of everything and rather than being like a vacation rental it was like walking into someone's home. After 8 days of traveling and eating in restaurants it was nice to be able to cook for ourselves, the kitchen was so well equipped, although we visited some great restaurants all within walking distance. The location is perfect, there is a beach within 5 minutes walk and several beaches within 5- 10 mins drive. Everything is provided for a day at the beach from beach chairs and coolers to beach towels and children's toys and most importantly a beach pass for free parking at the Barnstable beaches. Walking into town is not a problem and you will find everything there from great restaurants to classy boutiques and the ferry to Martha's Vineyard and Nantucket is also within walking distance as are Barbour tours and Duck tours. We could not have asked for more from our stay and would love to return to Lewis Bay or maybe try one of Julia's other homes which I am sure will be equally great." - Liz loves to travel!, UK, 09/15/2013 (HomeAway Review)
"My family just had a great week at your home. Having young children we found the location ideal. We were just a short walk or ride to everything you'd need....beach, restaurants, ice-cream, movies, etc. We also loved the fact that we didn't need to worry about anything...it was great having beach towels, chairs, umbrella, cooler, bath towels and linens at our disposal. It really made it so convenient. We really took advantage of the beach pass and loved exploring the different beaches in the area. Thank you for always being so responsive and helpful. We will be back again!" - Michelle T., 08/29/2013 (HomeAway Review)
"We had a great experience at the Lewis Bay Retreat, the home was very clean, tidy and luxurious! This is the our second stay at this home and both times were amazing! It is located just a few blocks from the beach and many restaurants and just a couple minutes from downtown shopping and pubs. We ate at Spanky's Clam Shack the first day we arrived at the house which is just a bike ride away and it was wonderful. By the way there are bikes in the garage which the owners allow you to use!!! The beds and bedding were top notch and towels and many other amenities are provided. We felt right at home and comfortable here and the owners were so great! We traveled from Oklahoma and had originally rented a home in Truro because we wanted to stay on a different part of the Cape to check out what the other end had to offer but after arriving at the Truro rental and discovering that it hadn't been cleaned in months, with stains and spiders we were really in a Jam, so I told my husband to look up the place where we stayed last time(Lewis Bay Retreat) we found it and gave Julia and Chuck a call and with it not yet being peak season they were able to get us in the next day, as soon as we walked into the Lewis Bay home it was like a breath of fresh air and everything was just as I remembered a few years back, clean and welcoming. The front of the home has gorgeous flower boxes and beautiful flowering bushes. We had a great time and couldn't have asked for anything else, from the board games to the books to the extra tooth brush, they have truly thought of everything, they truly made me feel like a guest and like they cared and wanted to make sure I enjoyed my stay. I would highly recommend this home to a friend or relative!" - Elizabeth, Oklahoma, 06/11/2013 (HomeAway Review)
"Our family is spread out from WI to MA to SC and were looking for a place to gather. Having never been to Cape Cod, I inquired on several places and was immediately struck by how friendly and helpful Julia was in answering our questions, not only about the property, but the entire Cape area. She is an efficient, courteous professional who understands people don't want to spend unnecessary time and effort on forms, research and vacation distractions. Once Julia knew how many people and our age range, she provided specific information on activities and had everything in place for our arrival. By everything, I mean cups, glasses, dinnerware, paper towels, napkins, wine corkscrew, tea, coffee, laundry soap, games, books, beach passes and towels...........everything. We made one trip to the store for food and didn't need to buy all those extras you normally worry about. We felt like we were staying at a relative's house. Our family likes to grill, so the biggest impression was left when we opened the garage door to find a 4 burner propane grill - it looked brand new! Julia delivers everything she promises. The place is very clean and on a quiet dead end street. You will hear an occasional siren from the hospital a few blocks away. Our biggest concern was one bathroom, but with a little coordination, our 6 person family didn't have any issues or feel it was a limitation. The biggest bonuses are walking to the beach and having downtown Hyannis stores, restaurants and ferries all within a few miles. So kudos to Julia for helping another family enjoy their precious time together. Andy" - Andy, WI, 06/08/2013 (HomeAway Review)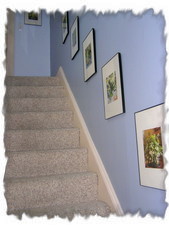 "We had a wonderful stay at the Lewis Bay Retreat. The home was comfortable, clean, and well equipped. Julia thought of everything in terms of making her property a home-away-from-home. Loved Tugboats, a restaurant located right down the block. Our dog loved walking through the nature trails near the home. We also loved biking on them. Great vacation!" - Valerie B., 08/27/2012 (HomeAway Review)
Dear Valerie, thank you for choosing our home and your kind words. It's wonderful to hear from our guests that they enjoyed their time on Cape Cod.
"We had a wonderful stay at the Lewis Bay Retreat. The home was comfortable, clean, and well equipped. Julia thought of everything in terms of making her property a home-away-from-home. Loved Tugboats, a restaurant located right down the block. Our dog loved walking through the nature trails near the home. We also loved biking on them. Great vacation!" - Valerie B., Neponsit, Ne, 08/25/2012 (VRconnection Guest Feedback)
"Recently stayed at this place with my multi-generational family and had a great time. It is centrally located and we found it a great home base for our explorations. The home is clean, well equiped and the owners were easily reached for questions. Great fenced back yard for little ones." - Rachel S., 09/23/2011 (HomeAway Review)
"This was our second stay at Lewis Bay and we enjoyed it as much perhaps even more than the first stay. The accommodations are so charming and the location was perfect for our agenda. The house has very nice curb appeal but the interior is the real charm. Nothing was left out. Julia thought of everything when she decorated the home. The listing descripton of this property was extremely accurate. There were no surprises. Deb and I have stayed at other properties and none were as clean or remotely as well-maintained as Lewis Bay. The best part of this experience is the owner. She is always there if you have any questions or concerns. She certainly epitimizes good customer service. I would recommend this property and have to my friends and family. The beaches are spectacular and most assessible. Deb enjoyed the many hiking trails and I loved the Cape Cod baseball games. Hyannis Harbor Hawk games were less than a mile from the house. And the restaurants!! Oh my! My favorite breakfast place, the Daily Paper was only a short drive away. The staff and food are second to none. If you like seaford you are certainly in for a treat being so close to the Harbor. In this economy, you will definitely appeciate the bang for the buck you get staying at Lewis Bay. Deb and I are very active and this residence proved to be a perfect place for us to wake up to and spend our evenings. You can't go wrong booking this retreat." - Calib G., 07/23/2011 (HomeAway Review)
Dear Calib, Debbie and Tillie, It was a great pleasure to have you over for the second time and hope many more times to come. Thank you for leaving us so many raffle and other winnings, both our family and our guests have enjoyed the fruits of your good luck! :) We hope you stay in touch and might be able to visit Lewis Bay Retreat again. Again, thank you for choosing Lewis Bay Retreat for your Cape getaway. Regards, Julia and Chuck.
"Great location! Walking distance to main street Hyannis, local beach, great restaurants. All the amenities included for a great vacation! Looking forward to summer 2011 to book for another week!" - Diana, Bellingham, MA, 09/07/2010 (HomeAway Review)
"Debbie and I have been coming to the Cape for years always booking hotels until last year. Last year we rented a house on Martha's Vineyard and to be honest we were disappointed. Naturally we were reluctant to rent again without viewing the property but from our first contact with Julia we knew this was going to be a wonderful experience and we were not disappointed. The house was as advertised, even better. From the note and chocolates waiting on us to the beautiful annointed Cape it was first class. I highly recommend Lewis Bay Retreat and am certainly amiable to provide answers should you have questions." - Calib & Debbie Garland, Spotsylvania, VA, 03/19/2010 (HomeAway Review)
"The house is in a very good position to take advantage of seeing all of the sights around Cape Cod. It is so near the dock facilities for sea trips and good retuarants. It was quite comfortable for 4 adults without feeling cramped." - Alan Watson, Tingewick Bucks UK, 09/07/2009 (HomeAway Review)
"We stayed in 10 Trenton Street in August 2009, with our three teenage children. We enjoyed the comfortable rooms, well-stocked kitchen, quiet location and internet access. Our children's favourite was to walk to the nearby beach with the blow up boat from the garage - about a ten minute stroll to a really quiet spot, with a view of the bay and the boats passing in and out of Hyannis. We found the location an excellent base for exploring Cape Cod and a homely retreat at the end of a day out." - Simon and Clare , Wells, Somerset, 09/05/2009 (HomeAway Review)
"Having travelled all the way from the UK to Cape Cod it was fantastic to find such a clean and well stocked house in which to spend our holiday. Nothing in addition was needed and the property was very clean and we would class as above standard." - Paul Newton, -, 08/21/2009 (HomeAway Review)
"lewis bay retreat was just lovely. the home is decorated beautifully and we could not believe all the comforts and conveniences it offered (including chocholates on the towels in the bedrooms!) the house had the feel of a fine hotel, the linens provided (both bed and bath) were high quality and beautiful. the kitchen was fully equipped and then some. we were traveling with young children so we prepared all of our meals at this home and found the kitchen lacked for nothing (even had the soy sauce i forgot to get). in addition to being beautiful, it was also very functional and comfortable for children. there was even a high chair and pack n play available and sand toys in the garage for the kids. the local beach (a very short walk away) was perfect to start and end our day with, the kids loved playing there on the playground and in the sand, and we loved watching all the boats go by. we found the house was very conveniently located on the cape. also the owners were very pleasant to work with,the process of renting the home on-line went very smoothly. we have already recommended the house to two of our friends who will be traveling to the cape in the fall. i would highly recommend this place as both a romantic get-away or for a family. we hope to go back some day." - erika lachance, Massachusetts, 07/28/2009 (HomeAway Review)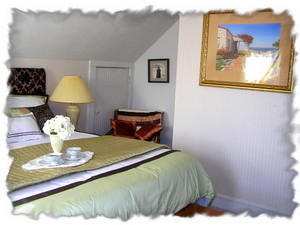 "We stayed at Lewis Bay Retreat for a week over the Easter Vacation. The booking process was highly efficient and the accommodation was attractive and comfortable - just as descibed on the web site. The location of the property was perfect for visiting the Cape and the facilities for eating and drinking in Hyannis were varied and commendable.We tried to think of things to add in the way of improving the property, but couldn't! Read the information that Julia so expertly provides and book with complete confidence. You will not be disappointed.A great house, great place, great holiday.B-S Family, Cambridge & London UK" - VRBORORG205007, -, 04/24/2009 (HomeAway Review)
"We had a wonderful time staying in your home. The house was quiet yet close enough to walk to Hyannis and all the attractions. Your home and all its amenities helped to make our week relaxing and enjoyable. Thank you for opening your home to us. Jon and Kate 9-21-08" - HAC167799, Longmeadow, Ma, 09/21/2008 (HomeAway Review)
"August 2008 We enjoyed our stay at Lewis Bay very much. The house was central for excursions, and within easy walking distance of Hyannis harbour and the town. The house was very comfortable, especially the beds, wonderful after a long day out. The house was beautifully furnished and decorated, and there were many homely touches to make it the warmest of welcomes. If I had to suggest one thing to make it even better (and there is only one thing) it would be the addition of another toilet, travelling with teenagers made getting into the bathroom to use the facilities something of a problem. Otherwise I can't think of everything else. Thanks for making our stay on Cape Cod a really enjoyable one." - HAC165355, Woodley, Berkshire UK, 09/07/2008 (HomeAway Review)
"We had a fantastic holiday at the Lewis Bay retreat. The house is in a superb location, Hyannis is a busy little town, with the harbour for easy access to the islands. The house is beautiful with everything you need so you don't need to take anything with you. It was easy to book online and Julia responded quickly to all my queries before we arrived. We would definitely recommend this holiday home and we are already looking forward to the next time we can go!" - HAC162287, Preston, Lancashire, 08/24/2008 (HomeAway Review)
"We had a great week in your lovely home. Cape Cod is such a beautiful place to spend a holiday, and there's plenty to do. Thoughtful provision of beach toys and towels helped to make it a most enjoyable time. Thank you." - HAC143216, Wiltshire UK, 06/03/2008 (HomeAway Review)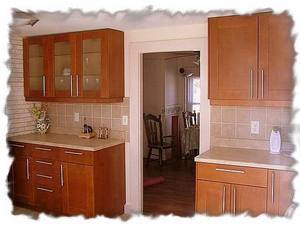 "What can we say that hasn't already been said? This place is truly a home away from home ( if only our own home was as beautiful as this ). The website photos, although stunning, do not do it justice. It is bigger than it looks on the photos and they cannot show you all the utensils, pots, pans, knives, chopping boards, roasting trays, oven mitts, aprons, spare bulbs, batteries, torch, detailed Cape Cod road map,etc etc etc. We even found nutcrackers!! This really is an amazing place and we will be back here like a shot if we visit Cape Cod again and stay longer next time. My husband wanted to ship the bed home ,it was so comfortable and the kids and I just wanted to move in permanently. Julia and Chuck could not have been more helpful. We had a minor problem with the internet connection which they resolved the next day, having been in touch with the internet provider on our behalf. If you are wondering whether to book this place, stop wondering and do it now before someone else beats you to it! Like Us!!! You won't regret it!" - HAC135520, Brentwood, Essex UK, 04/18/2008 (HomeAway Review)
"Lovely little house in very quiet residential area - off main roads, but very close to town centre. Walking distance to a nice little beach where you can watch the ships come in and out. Heating worked very well, so nice and cozy and a massive amount of utensils and gadgets for the kitchen - everything you could ever need! very nice touch to have some common seasonings and other food products (like rice and pasta) there already - saves buying a massive pack for just a few days. Many thanks for a lovely visit to Cape Cod." - HAC134078, Aberdeenshire, Scotland., 04/10/2008 (HomeAway Review)
"A lovely, cozy little house - very comfortable and convenient, both to downtown Hyannis and to the beach, as advertised. We also appreciated the good recommendations for local restaurants and things-to- do. A very enjoyable stay!" - Lisa T_HAC116169, Nashua, NH, 12/03/2007 (HomeAway Review)
"Dear Julia & Chuck, We enjoyed our week long stay in your home (Lewis Bay Retreat) immensely. It was more than we could ask for, all the extra ammenities and close proximity to restaurants, shops, beaches made it all the more better. Your home surpassed our expectations and more! I did not expect all the things you've provided, it was such a surprise, especially the chocolates you left for us! Thank you for letting us stay in your beautiful home. We will definitely be back and will recommend to family and friends visiting the Cape." - Helen_HAC115157, Bayside, NY, 11/26/2007 (HomeAway Review)
"We have just come back from a week at the Lewis Bay Retreat, Cape Cod and all I can say is I wish we could have stayed for much longer. This delightful house is a home in the true sense of the word. It has been lovingly looked after and has every home comfort. It is within easy walking distance of the bustling town of Hyannis where we enjoyed some lovely meals out, and the harbour with ferries to Martha's vineyard and Nantucket. We cannot fault the house at all and can only say thank you to its owners for making our week so enjoyable. We'll be back!" - SarahAndSteve, Essex, UK, 11/07/2007 (HomeAway Review)
"We have just come back from a week at the Lewis Bay Retreat, Cape Cod and all I can say is I wish we could have stayed for much longer. This delightful house is a home in the true sense of the word. It has been lovingly looked after and has every home comfort. It is within easy walking distance of the bustling town of Hyannis where we enjoyed some lovely meals out, and the harbour with ferries to Martha's vineyard and Nantucket. We cannot fault the house at all and can only say thank you to its owners for making our week so enjoyable. We'll be back!" - Sarah and Steve Atkins, Saffron Walden, Essex, UK, 11/07/2007 (HomeAway Review)
"This is a beautiful place to say and it is situated in the best part of Cape Cod. Hyannis really is the heart of Cape Cod and is in near reach of everything on the Cape including whale watching and boats to the island. The house is very well looked after and extremley clean. Overall a very nice stay in a very nice house in a great area. Highly recommended." - EmilyN, Durham, U.K., 10/29/2007 (HomeAway Review)
"My husband and I stayed at the house for a week with our 8 month old daughter and my parents in law. It was fantastic. A real home from home. It was better than the pictures. Very cosy, perfectly equipped (even for a baby!), a short stroll to the beach and into Hyannis town. The home was also a great base for exploring Cape Cod. Having a baby with us, we cooked in every night. The kitchen was so well equipped and stocked that we were able to cook up feasts and sit back and enjoy a good meal and some great wine! I would thoroughly recommend this house." - KellyE, Hertford, England, 10/25/2007 (HomeAway Review)
"My husband and I stayed at the house for a week with our 8 month old daughter and my parents in law. It was fantastic. A real home from home. It was better than the pictures. Very cosy, perfectly equipped (even for a baby!), a short stroll to the beach and into Hyannis town. The home was also a great base for exploring Cape Cod. Having a baby with us, we cooked in every night. The kitchen was so well equipped and stocked that we were able to cook up feasts and sit back and enjoy a good meal and some great wine! I would thoroughly recommend this house." - HAC111882, Not Specified, 10/25/2007 (HomeAway Review)
"We had a wonderful week at the Lewis Bay Retreat. The location was on a quiet street with an easy drive into downtown Hyannis- a great location from which to explore the Cape. The house was beautifully decorated and well stocked. We made use of the full kitchen, beach equipment, mountain bikes, family games and PlayStation. Highly recommended." - SunuAndMike, Needham, MA, 10/24/2007 (HomeAway Review)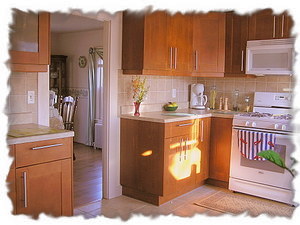 "Julia & Chuck provide a wonderfully warm & inviting home in a great location on the Cape. They take care of everything, including sheets, towels (even beach towels!), beach chairs, BBQ grill, coolers, more dishes/glassware than we could ever use. We walked to the beach and to get the high speed ferry to Martha's Vineyard, so no parking worries. We had the pleasure of meeting Julia & Chuck, and they really want you to feel it is your home for the week. Also, the recently renovated kitchen was beautiful. We brought our laptops and worked from home a couple of days, with the high-speed wireless access - a great amenity, in my opinion. Even our dogs had a great stay. They had a hose to wash them off after playing in the bay. And Chuck brought over some puppy shampoo to clean them up...how thoughtful is that?! The washer and dryer in the basement came in handy many times. Not sure what else to say...we loved the place!" - JulieMD, Phoenix, MD, 10/22/2007 (HomeAway Review)
"We had a wonderful time during our stay in Cape Cod. The Lewis Bay Retreat is just that! My husband, our 2 dogs (Shannon and Baxter), and I visited during the last week of September 2007. The location of your house is great. We walked the dogs in the preserve every morning, they could hardly wait for us to get up and get going. Almost every night we able to go down to the harbor area to watch the fisherman and boats go by. We also we very happy that your house was centrally located so we could explore the Cape in each direction without any issues. Hopefully we will be able to come back and stay again in the future. Thank you for letting us stay in your house." - PamLongIsland, Long Island, NY, 10/21/2007 (HomeAway Review)
"We had a wonderful time during our stay in Cape Cod. The Lewis Bay Retreat is just that! My husband, our 2 dogs (Shannon and Baxter), and I visited during the last week of September 2007. The location of your house is great. We walked the dogs in the preserve every morning, they could hardly wait for us to get up and get going. Almost every night we able to go down to the harbor area to watch the fisherman and boats go by. We also we very happy that your house was centrally located so we could explore the Cape in each direction without any issues. Hopefully we will be able to come back and stay again in the future. Thank you for letting us stay in your house." - Pam Allen, Long Island, NY, 10/12/2007 (HomeAway Review)
"Lewis Bay Retreat is such a wonderful, welcoming, charming cottage. It truly exceeded our expectations. It was in an excellent location, impeccably clean with every amenity you can think of. We booked this vacation over the internet, every detail was handled so professionally and correspondence from Julia was so pleasant and helpful. The descriptions and pictures are very accurate. It was truly like home with all the special touches, we were very comfortable and would love to return someday. Kim, Mackenzie & Keely ~ Michigan" - KimMichigan, Michigan, 10/07/2007 (HomeAway Review)
"Our stay at Lewis Bay Retreat was everything we wished for and more. We booked online several months in advance and experienced the natural apprehension involved in trusting a stranger and hoping that the promise of Lewis Bay would be realised. Julia quickly dispelled any concern by the friendly and responsive email exchanges and telephone call before we set out. She is a great host who provided for all of our needs at 10 Trenton Street. We found quiet, in a clean and well maintained property that had very good accomodation, facilities and utensils.We enjoyed Bar-B-Qs, we had beach chairs and bicycles. The beach is 5 minutes walk. Restaurants are plenty in the Main St. Which is 10 - 15 minutes walk. Tugboats is a restaurant close to the nearest beach , 5 minutes walk and is well up there as a favourite ! We enjoyed every moment and left with a promise to return." - JohnIE, Ireland, 10/07/2007 (HomeAway Review)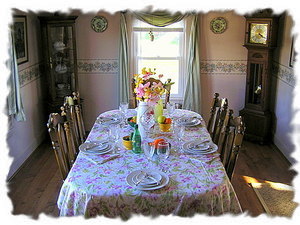 "Fantastic house in a quietarea of hyannis. Easy walk to Hyannis and shops and ferries. 2 minute walk to beach. A good position from which to explore the rest of Cape Cod and its many beaches. Don't miss the chance to go whale watching from Barnstable. The house had everything you could wish for and was very comfortable for 6. A great house that made a great vacation! Thanks" - The Murphys, Preston, Lancs, UK, 09/09/2007 (HomeAway Review)
"We had a wonderful week at the Lewis Bay Retreat. The location was on a quiet street with an easy drive into downtown Hyannis- a great location from which to explore the Cape. The house was beautifully decorated and well stocked. We made use of the full kitchen, beach equipment, mountain bikes, family games and PlayStation. Highly recommended!" - Michael Y., Needham, MA, 09/07/2007 (HomeAway Review)
"As we left Boston airport having been delayed three hours in London while they fixed an engine, we drove through the rain and fog, anxious that the house we had rented in Lewis Bay would be OK, the car radio reporter told us the worst storms since the 1930s were on their way and to expect a wall of water to hit the area. It began to look like Cornwall might have been a better bet. The house was all we could have hoped for, bright charming and comfortable. During the storm on the first Sunday we relaxed and enjoyed the 101 personal touches the Julia & Chuck made to the house. The small library of books from Poe to murder mystery to maps to a sound system, TV and games that eased the jet lag and helped us forget the rain outside. With a good sized kitchen fully equipped we didn't need to venture far even though eating out was easy with too many places to choose from and even pizza delivery if we wanted. As the week went by the weather improved and the sun was out by the Tuesday when we drove up to Provincetown where the Pilgrim Fathers went ashore. We went on to enjoy all of Nantucket Bay and Cape Cod; Sandwich, Chatham, Falmouth and of course Hyannis we didn't get round to visit Martha's Vineyard or Nantucket Island but there's always the next time. The beaches were stunning as is Julia's & Chuck's House, thank you for doing such an excellent job and letting us lead the good life for a week." - Edward, Berkshire, U.K., 07/23/2007 (HomeAway Review)
"Our stay at Lewis Bay Retreat was everything we wished for and more. We booked online several months in advance and experienced the natural apprehension involved in trusting a stranger and hoping that the promise of Lewis. Bay would be realised. Julia quickly dispelled any concern by the friendly and responsive email exchanges and telephone call before we set out. She is a great host who provided for all of our needs at 10 Trenton Street. We found quiet,in a clean and well maintained property that had very good accomodation, facilities and utensils.We enjoyed Bar-B-Qs, we had beach chairs and bicycles. The beach is 5 minutes walk. Restaurants are plenty in the Main St. Which is 10 - 15 minutes walk. Tugboats is a restaurant close to the nearest beach , 5 minutes walk and is well up there as a favourite ! We enjoyed every moment and left with a promise to return. JOHN KEENAN" - John Keenan, Naas, Co.Kildare, Ireland, 07/08/2007 (HomeAway Review)
"Lewis Bay Retreat is such a wonderful, welcoming, charming cottage. It truly exceeded our expectations It was in an excellent location, impeccably clean with every amenity you can think of. We booked this vacation over the internet, every detail was handled so professionally and correspondence from Julia was so pleasant and helpful. The descriptions and pictures are very accurate. It was truly like home with all the special touches, we were very comfortable and would love to return someday. Kim, Mackenzie & Keely ~ Michigan" - Kim Sheely, Adrian, Michigan, 06/30/2007 (HomeAway Review)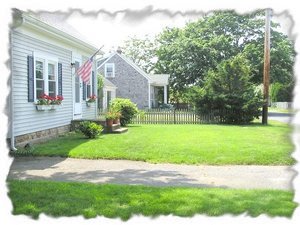 "Dear Julia, Chuck and Hamilton Thank you for meeting us on arrival, your lovely home has been a real home away from home. Little touches, such as the beach bag, were much appreciated - you really have thought of and supplied everything we would have wanted. Our first visit to Cape Cod has exceeded all our expectations. We came to see the wildlife and walk the beaches - 'whale watching' should be made compulsory for all visitors! - highly recommend the tour from Barnstable harbour as its only a short drive home after a real adrenaline high. Enjoyed evening strolls through teh bogs at the end of the street - full of songbirds, rabbits and other friendly critters. Watching a pair of ospreys fishing near Eastham was also a great thrill. Just chilling here has been easy. We leave with fond memories of or visit to the Cape thanks to your great hospitality. Regards, Stuart and Mary, Epsom, England. " - Mary T., Epsom,Su, 06/02/2007 (VRconnection Guest Feedback)
"We had a wonderful time at the Lewis Bay Retreat, it was so nice to have a home to come to after exploring all day. The Cape was wonderful this time of the year, as there were no crowds and luckily the weather was beautiful! The house was exactly as described and we were very happy with the entire experience!" - Brenda Y., River Falls, WI, 04/29/2007 (HomeAway Review)
"Dear Julia, thank you so much for making us feel so welcome at Lewis Bay Retreat. We had a wonderful time and had the most amazing weather. We can highly recommend your vacation home to everyone - especially to vacationers with children and dogs. We also appreciate that we were able to bring our dog. Jia, our boxer girl, loved the vacation and enjoyed her walks through the preservation area. We really appreciated how dog-friendly the Cape was (starting Sep. 15th). Provincetown actually had a dog-festival - it was worth the trip. Mid-week our sister-in-law and our 2 1/2 year-old niece from Germany joined us and they loved their stay. We really felt at home at Lewis Bay Retreat and are planning to return in the near future. All our best, Gabriele,Tom, Inge & Jocelyn" - Gabriele & Tom, Rochester, NY, 01/28/2007 (HomeAway Review)
"This is a beautiful place to say and it is situated in the best part of Cape Cod. Hyannis really is the heart of cape cod and is in near reach of everything on the Caoe including whale watching and boats to the island. The house is very well looked after and extremley clean. Overall a very nice stay in a very nice house in a great area. Highly recommended. Emily Nix , durham UK" - Emily , Andrew and Joan Nix, Durham , United Kingdom, 09/18/2006 (HomeAway Review)
"The whole booking process was dealt with speedily, efficiently and in a friendly manner. The house is in a great location - Hyannis has plenty to offer and as the house is within walking distance of the shops, bars and restaurants, it meant we could leave the car at home. We felt safe at all times - as first time visitors to the USA we couldn't quite believe our luck. It was a real home from home! Thank you so much for your attention to detail." - Spring Traveller, Sussex, 08/24/2006 (HomeAway Review)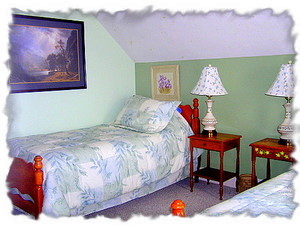 "The home was everything promised and more. The weather could not have been better and the whole family took advantage of the outdoor seating for many meals and playtime. The fenced-in yard provided a safe place for my two young daughters to play without any worry. We spent many afternoons at the beach right down the road. It wasn't very crowded and the calm water was perfect for my 18 month old. Overall, we thoroughly enjoyed our stay and would highly recommend the home to others. We are even thinking of renting it again next summer!!" - Dawn Finnegan, Not Specified, 08/19/2006 (HomeAway Review)
"WONDERFUL!!! The location was fabulous - peaceful and quiet, yet all the activity in Hyannis was an easy walk/ride away. The house was terrific - spotlessly clean, incredibly comfortable beds and full of amenities (beach pass! wireless internet! playstation!). Thank you Julia and Chuck for a GREAT week on the Cape!!!!" - HAC56533, Not Specified, 07/12/2006 (HomeAway Review)
"Julia & Chuck provide a wonderfully warm & inviting home in a great location on the cape. They take care of everything, including sheets, towels (even beach towels!), beach chairs, BBQ grill, coolers, more dishes/glassware than we could ever use. We walked to the beach and to get the high speed ferry to Martha's Vineyard, so no parking worries. We had the pleasure of meeting Julia & Chuck, and they really want you to feel it is your home for the week. Also, the recently renovated kitchen was beautiful. We brought our laptops and worked from home a couple of days, with the high-speed wireless access - a great amenity, in my opinion. Even our dogs had a great stay. They had a hose to wash them off after playing in the bay. And Chuck brought over some puppy shampoo to clean them up...how thoughtful is that?! The washer and dryer in the basement came in handy many times. Not sure what else to say...we loved the place!" - Julie & Jonathan, Phoenix, MD, 06/06/2006 (HomeAway Review)
"As we left Boston airport having been delayed three hours in London while they fixed an engine, we drove through the rain and fog, anxious that the house we had rented in Lewis Bay would be OK, the car radio reporter told us the worst storms since the 1930s were on their way and to expect a wall of water to hit the area. It began to look like Cornwall might have been a better bet. The house was all we could have hoped for, bright charming and comfortable. During the storm on the first Sunday we relaxed and enjoyed the 101 personal touches the Julia & Chuck made to the house. The small library of books from Poe to murder mystery to maps to a sound system, TV and games that eased the jet lag and helped us forget the rain outside. With a good sized kitchen fully equipped we didn't need to venture far even though eating out was easy with too many places to choose from and even pizza delivery if we wanted. As the week went by the weather improved and the sun was out by the Tuesday when we drove up to Provincetown where the Pilgrim Fathers went ashore. We went on to enjoy all of Nantucket Bay and Cape Cod; Sandwich, Chatham, Falmouth and of course Hyannis we didn't get round to visit Martha's Vineyard or Nantucket Island but there's always the next time. The beaches were stunning as is Julia's & Chuck's House, thank you for doing such an excellent job and letting us lead the good life for a week." - Edward Miles, Berkshire UK, 05/28/2006 (HomeAway Review)
"Dear Julia, We have had the most fantastic week. Your house is absolutely perfect, a real home from home - we could not have hoped for more! The situation in Hyannis was great, very peaceful but yet within easy walking distance of the beach and restaurants. Our favourite meal was on the last day at Alberto's - superb food and service. We hope to come back and stay again soon Best wishes The Johnson family Sale, Cheshire." - Fiona Johnson, Sale, Cheshire., 08/31/2005 (HomeAway Review)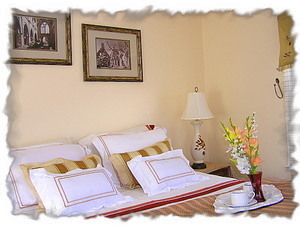 "Thank you Julia for providing such a pleasant atmosphere for our vacation on the Cape. It can sometimes be a little scary when renting something without seeing it first. We were not disappointed. Your thoughtfulness was much appreciated and your home so warm and welcoming. Our every need was met and we enjoyed our short walks to the beach and trips around the area. I hope we can come back and stay at your house sometime again real soon." - Marion Jones, Reading, Kansas, USA, 07/13/2005 (HomeAway Review)
"Wonderful week on the Cape in your lovely home. We enjoyed the beaches, bike riding, whale watching, shopping and various other local outings all from a great central location to everything. Your home was very welcoming and homey. The children loved the stars on the ceiling! The beds were comfortable and cozy. Thanks again!!" - Danielle M., Patchogue, NY, 07/06/2005 (HomeAway Review)
"The house was perfect, set in an ideal location not too far to walk to town. The many personal touches, especially the beach gear and cool box. We loved BBQing and eating in the garden too. The first of many trips we hope!" - Lesley Pollington, Essex England, 06/28/2005 (HomeAway Review)
"We had a wonderful holiday here. The accommodation is spotless and very homely. The house is very well equipped. every effort was taken to ensure that we enjoyed our stay. The beach is walking distance and very safe for children. This was a great base to explore from. We reccommend the bike hire at Martha's Vineyard!" - Nidge, Prestbury,Cheshire, 06/08/2005 (HomeAway Review)
"Thank you for a lovely stay! The house is so well situated - close to the town but in a very tranquil location, and we could take day trips the the rest of Cape Cod easily. We walked to the beaches next to Bayview - it was great. The water was warm, clean, and so gentle and there is a nice large stretch of the sand. And it's very private and quiet. Nothing beats a quiet morning on an empty beach in a middle of a summer! Thank you for your hospitality. We hope to return next year." - Thomas family, Not Specified, 09/27/2004 (HomeAway Review)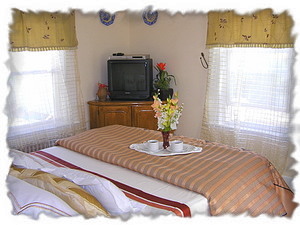 "We found the house and the neighborhood to be quiet comfortable and were surprised by the large number of extras that Julia has thoughtfully included to make the vacation experience more personal. The beaches in the area we found to be a bit lacking and ended up driving further than we had anticipated but all the better as we explored and found new places we had never been to before." - HAC18492, Glenville, NY, 09/16/2004 (HomeAway Review)