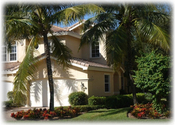 Vacation Rental Photos
Ensuite tw...
Hallway
Dining Roo...
twin bedro...
Ensuite ba...
Ensuite sh...
Kitchen
King size ...
Lanai
Lanai suns...
Lanai over...
Queen size...
Family roo...
Family roo...
Family roo...
Tile floor...
Living Roo...
Glorious s...
Lanai view...
Fourth bed...
Front of u...
Western Views Golf Course And Sunsets From The Lanai
USA/Florida/South Gulf Coast/Naples Vacation Rental
4 bedroom, 3 bath vacation condo sleeps 6
From
To
Monthly
Min Stay
2019
January 1
Jan 31
$6000. USD
30
Feb 1
Feb 28
$6000.
30
April 1
April 30
$5000.
30
2018
December 2018
December 31
$6000.
30
All rates subject to change without notice. Please confirm with owner.
Please add 11% Florida state and Collier county occupancy tax to all rates( subject to change) $250 cleaning fee and $1000 security deposit with all stays...
$500 Club and Spa transfer per rental (consider staying two months and you only pay this one time).
Cherry Oaks HOA require security clearance for each lease at $150 yearly
Minimum one month rental
We love pets but the HOA does not allow pets with rentals.

Click here to make an inquiry...